Mother's Day Resin Geode Necklace Tutorial
Last week we shared a beautiful teardrop earring tutorial, and this week we are back with more resin jewelry. Let's make a necklace that is perfect for a Mother's Day gift. Start by picking out a few of your Mom's favorite glitter colors, or if you need some ideas check out our favorite Mother's Day Glitter colors for ideas.
To pull off these gorgeous necklaces, we used these awesome geode molds that make it easy to get that layered glitter look. You pick the glitter colors and this mold does the work for you! Bonus, they come in three different shapes, square, circle, and oval/teardrop, to get an even more custom look for your Mother's Day gifts.
When picking your glitter colors, go dramatic with contrasting shades so the layers really stand out. Or if you want a more subtle geode effect, pick different shades of the same color. There are really so many great possibilities. Go bright and bold with pinks, blues, greens, purples, any color really. Or try for a more neutral look with metallics like gold, rose gold, and silver. For this necklace we paired a silver with a pink and orange that turned out stunning.
You will need these items to complete this tutorial:
1. Epoxy/Resin
2. Glitter in multiple colors
3. Molds (square, circle, oval/teardrop)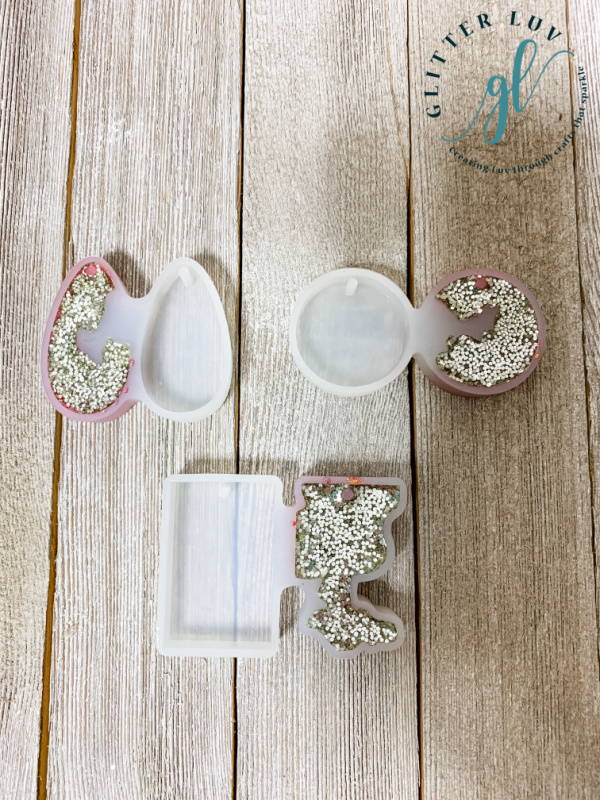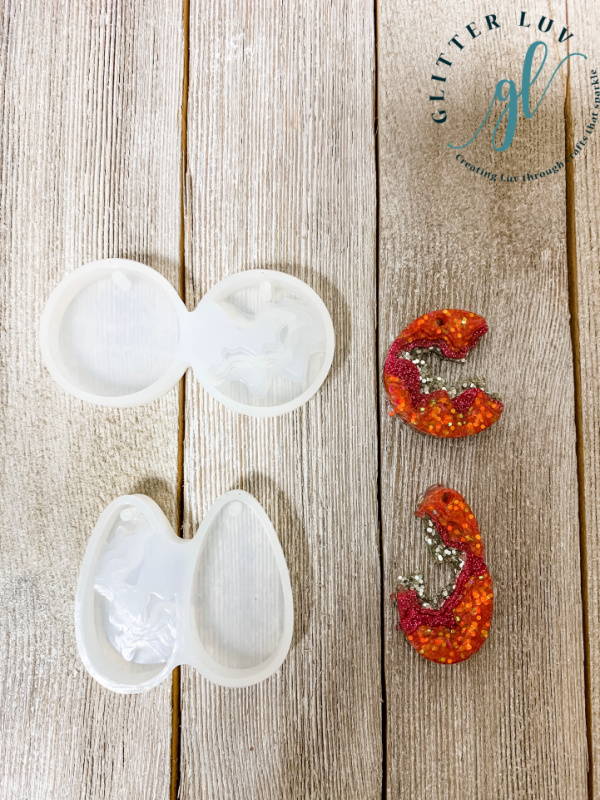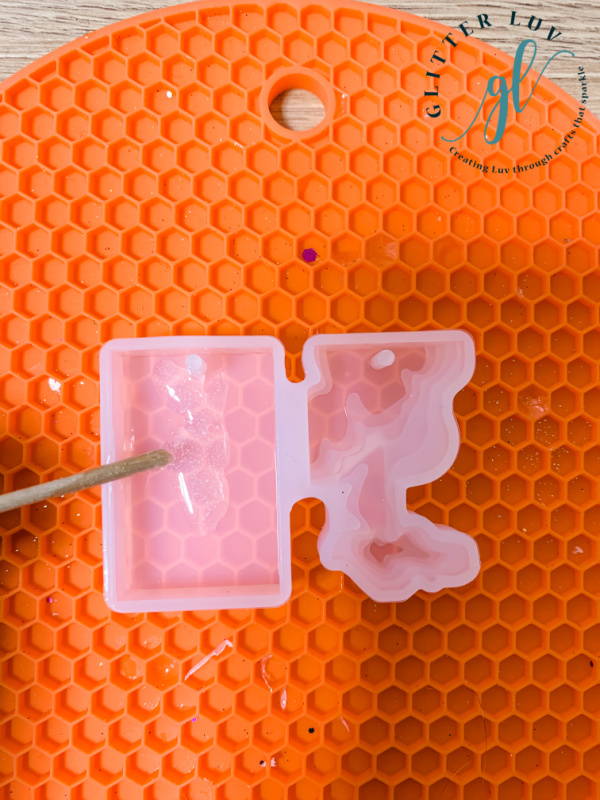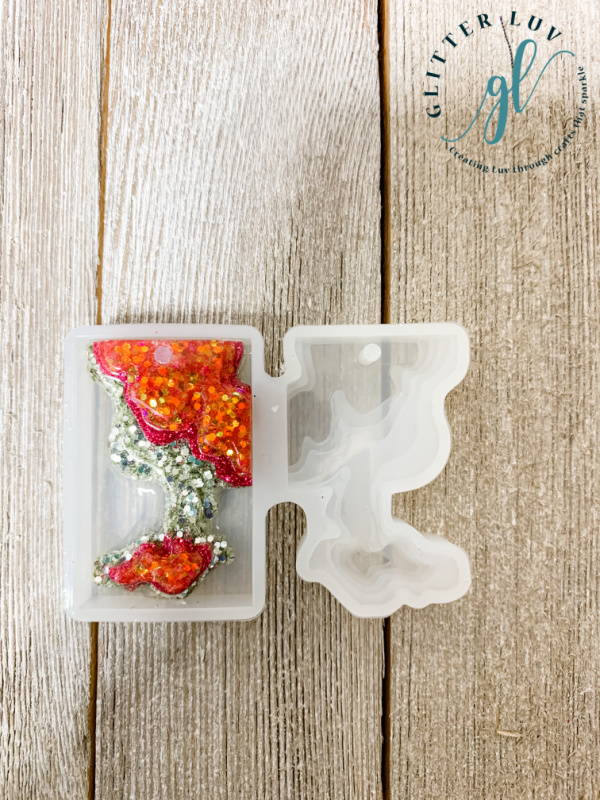 1. Pick three to four glitter colors. The mold comes with built in layers on one side to help guide you in this part. Start with the first color and add epoxy to the first layer with the glitter. Allow to harden or cure.
2. Move to the second color and add epoxy and glitter color number two to the next layer. Allow to harden or cure.
3. Repeat with color number three. Allow to harden or cure.
4. Repeat with color number four, if desired.
5. Allow to cure.
6. After the layers have cured, pop the resin piece out of the layers side.
7. Pop out the cured resin piece. Add a thin layer of resin to the bottom of the other side of the mold.
8. Insert the cured resin piece on top of the thin layer of resin in the other side of the mold.
8. Finish by adding one last layer of epoxy to the mold.
9. Allow to cure/harden completely.
We also shared a similar tutorial
here
using these molds.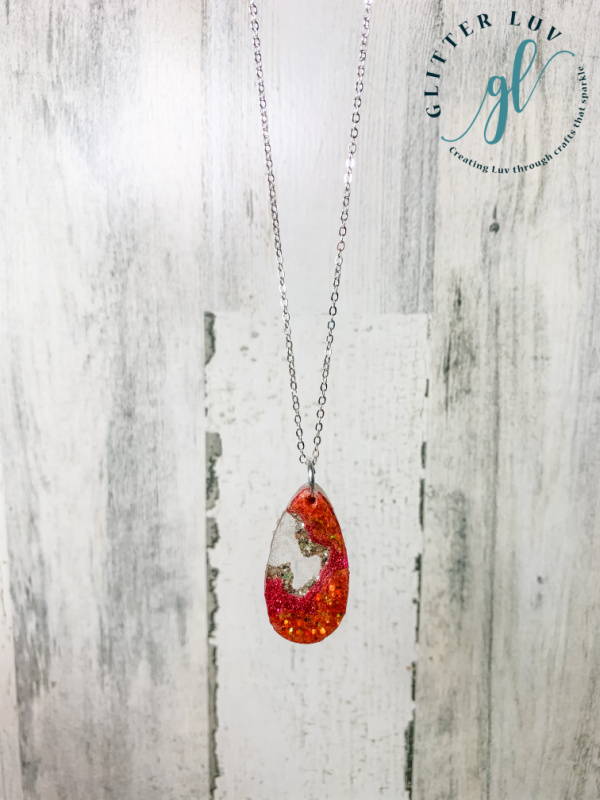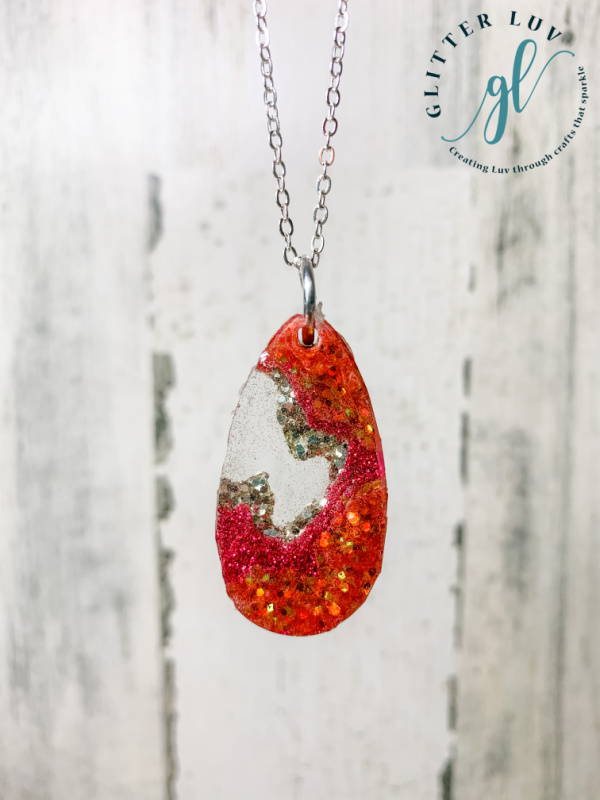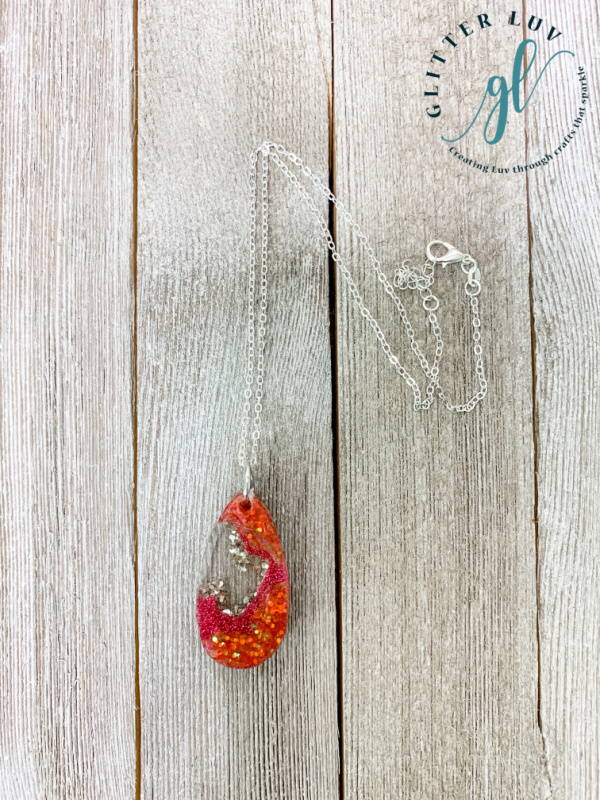 Let's finish up these fun works of art. We created necklaces! But these are great for keychains, bag charms, and other things too!
For either project, add the appropriate hardware including jump rings and/or key chains. These make great gifts that are personalized to the recipient's favorite colors. So cool!!! Which color would your mom love to receive?
Please pin this post for later: