DIY Resin Necklaces
Resin Necklace Charms Using Molds
Did you see these amazing new molds we have for creating necklace charms, keychains, and more? They are really cool! And we want to show you how to use them, so you can create your own beautiful resin works of art. The color combinations are endless and we experimented with a few, and they all turned out gorgeous.
They remind us of those stunning agate tumblers😍. These molds help create a similar effect. Imagine a keychain or necklace to match your favorite agate tumbler!!! It sounds too good to be true, but it isn't😉. And the mold really does most of the work for you! I call that a win. Plus, there are three different shapes to pick from. A square, circle, and oval/teardrop to fit your shape preferences too. Which would you like to try?
Grab your favorite glitter colors, some epoxy, and let's get creating these gorgeous necklace charms. P.S. Don't forget to tag us on social media when you share your creations. We might even feature you and your gorgeous creations!
You will need these items to complete this tutorial:
1. Epoxy/Resin
2. Glitter in multiple colors
3. Molds (square, circle, oval/teardrop)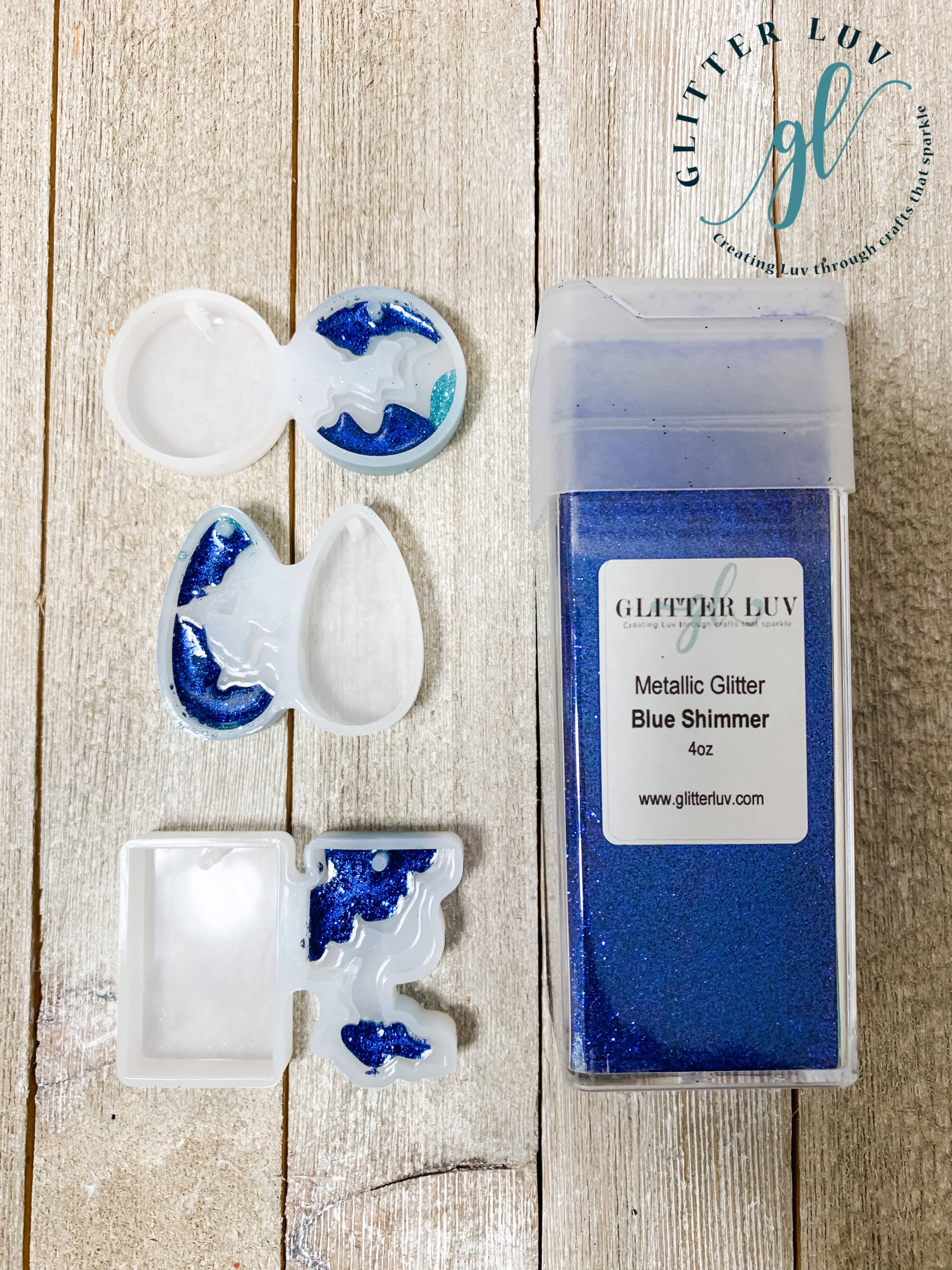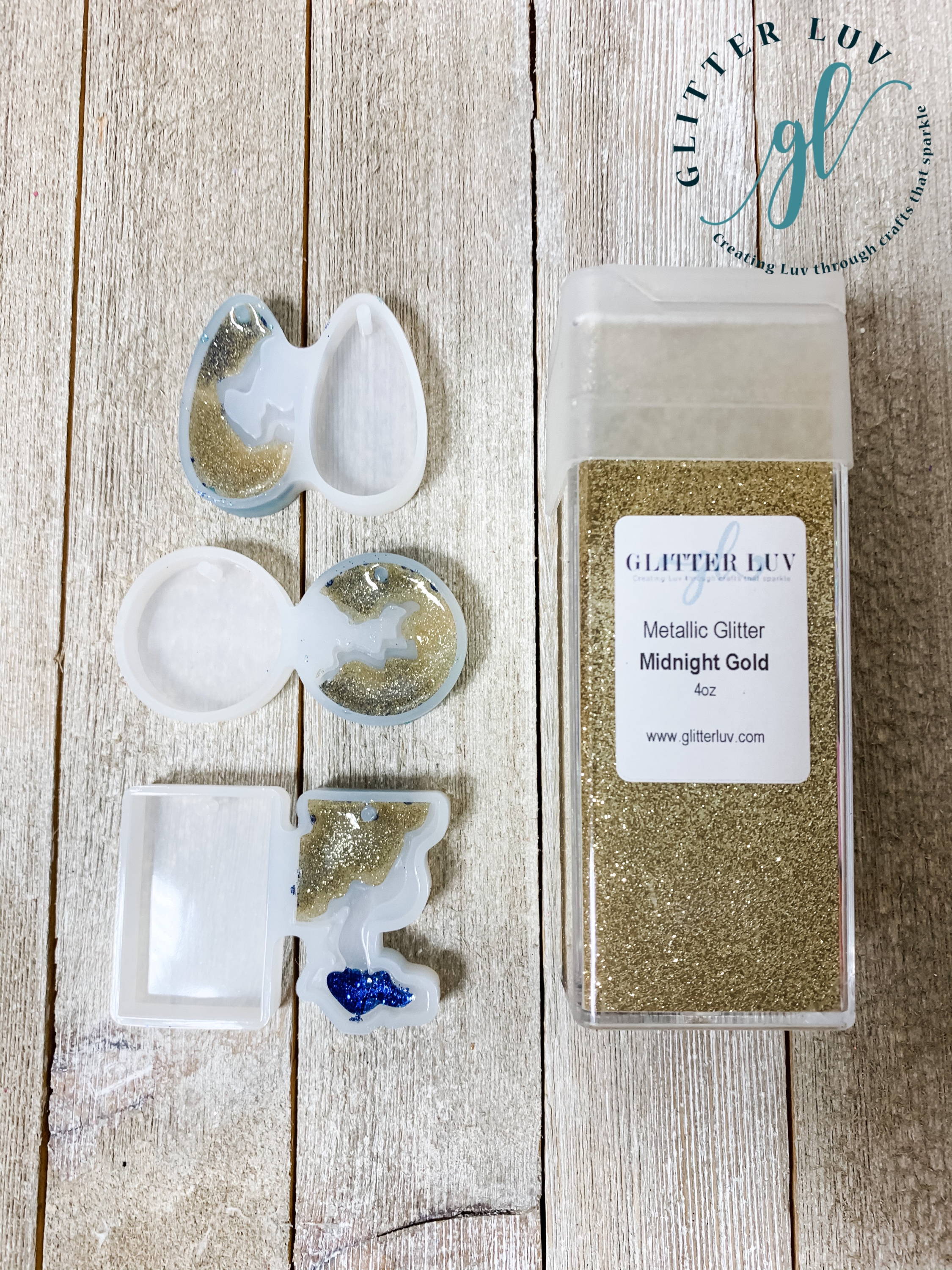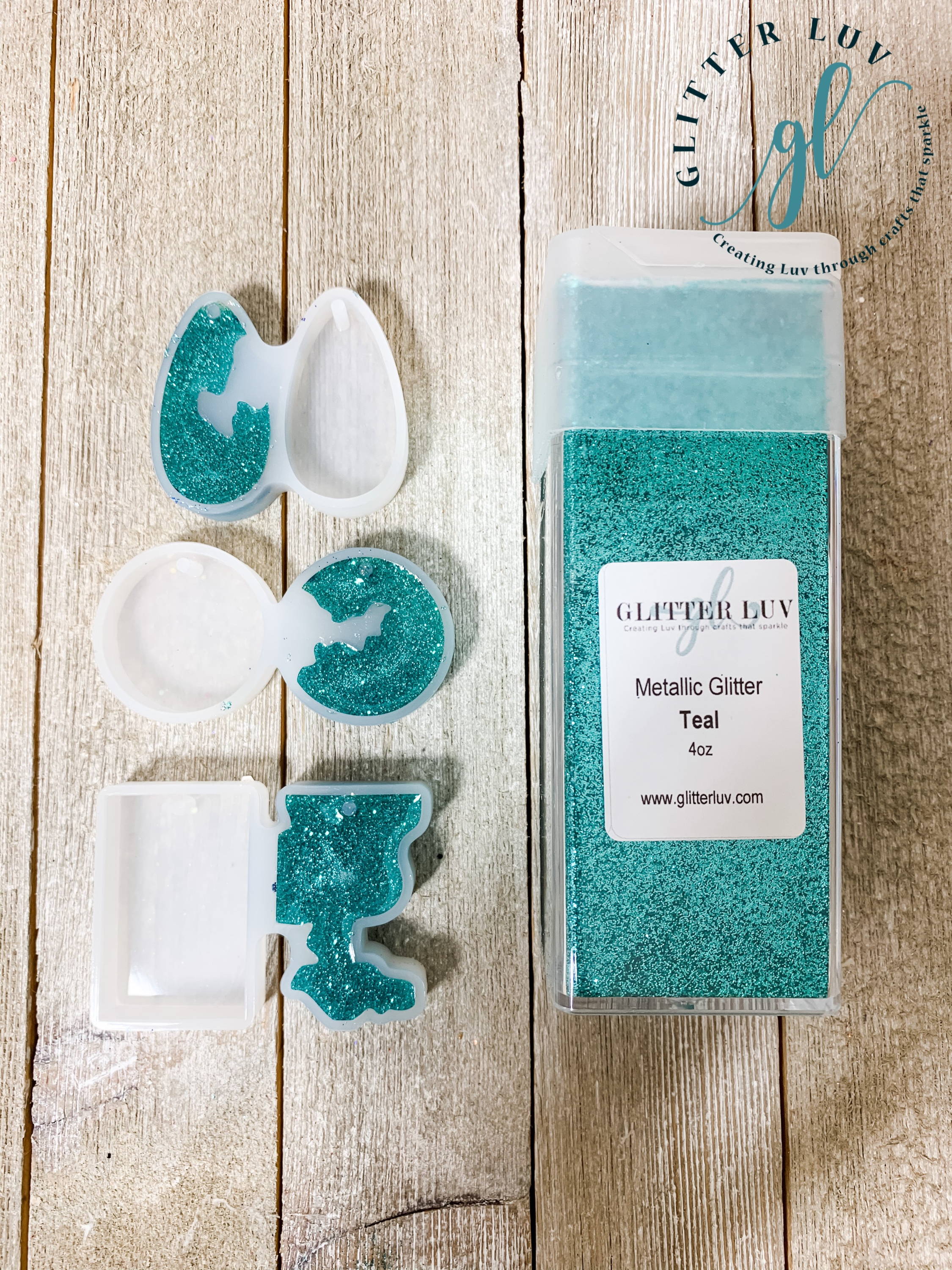 1. Pick four glitter colors. The mold comes with built in layers on one side to help guide you in this part. Start with the first color and add epoxy to the first layer with the glitter. Allow to harden or cure.
2. Move to the second color and add epoxy and glitter color number two to the next layer. Allow to harden or cure.
3. Repeat with color number three. Allow to harden or cure.
4. Repeat with color number four.
5. Allow to cure.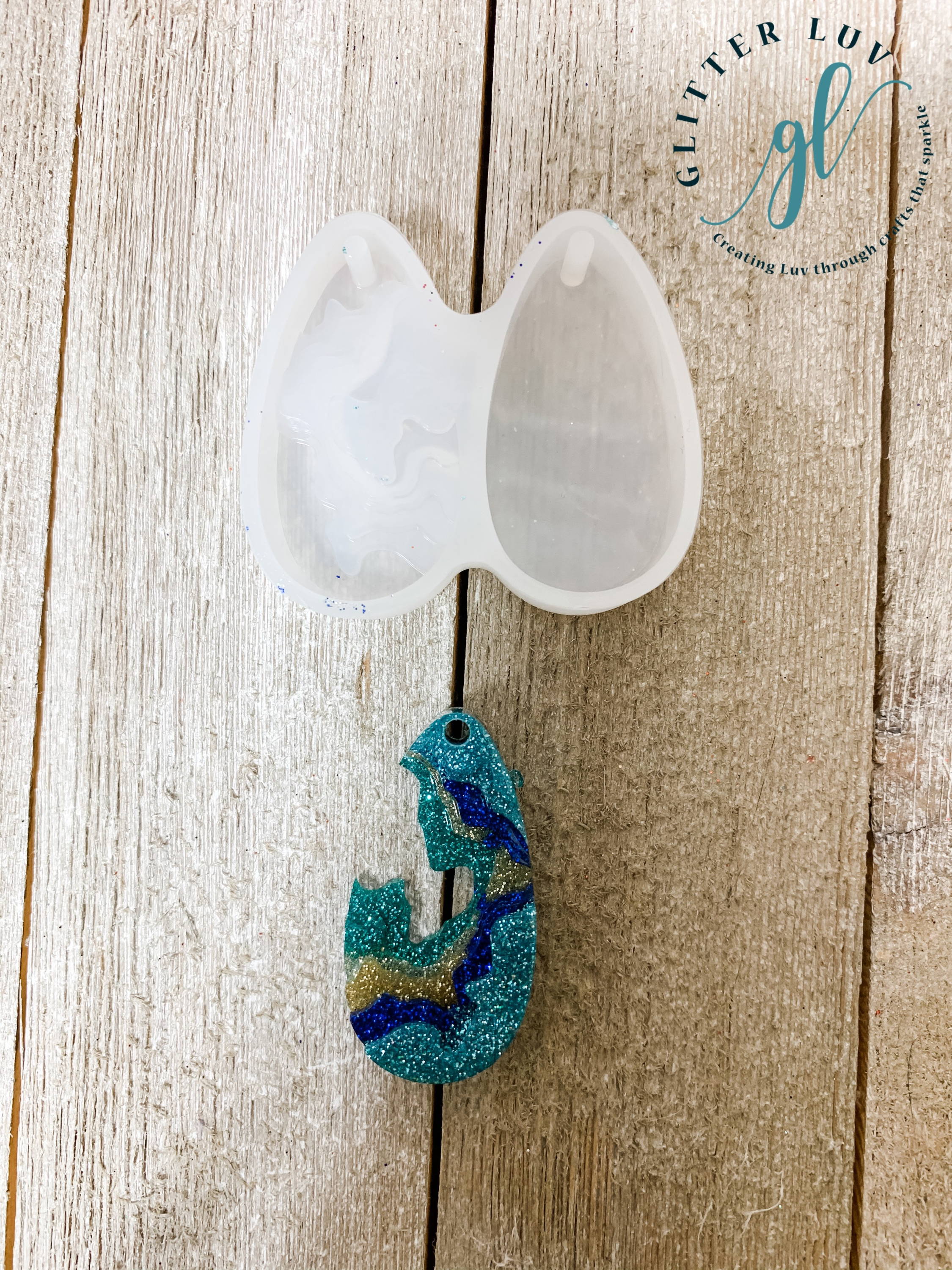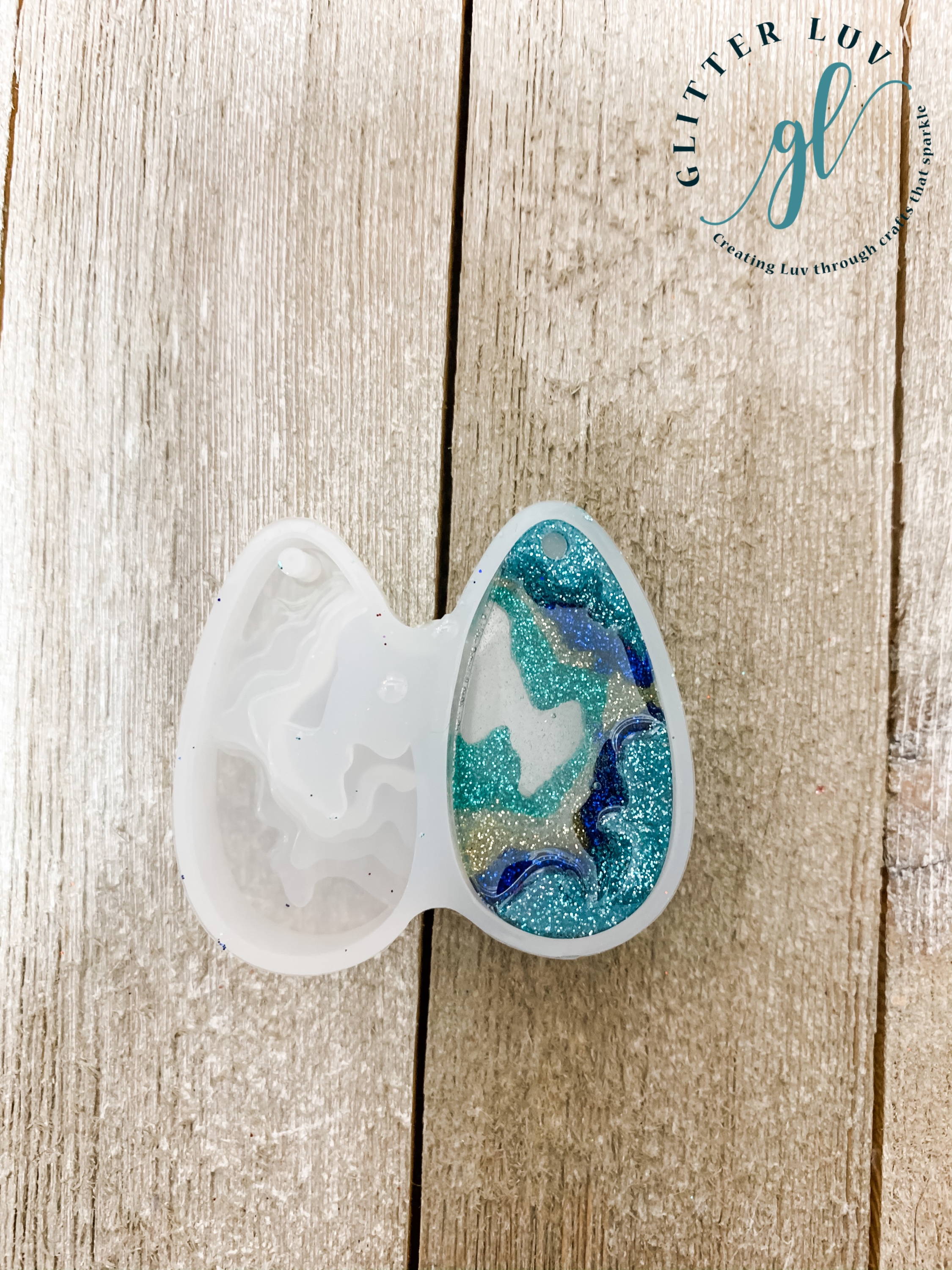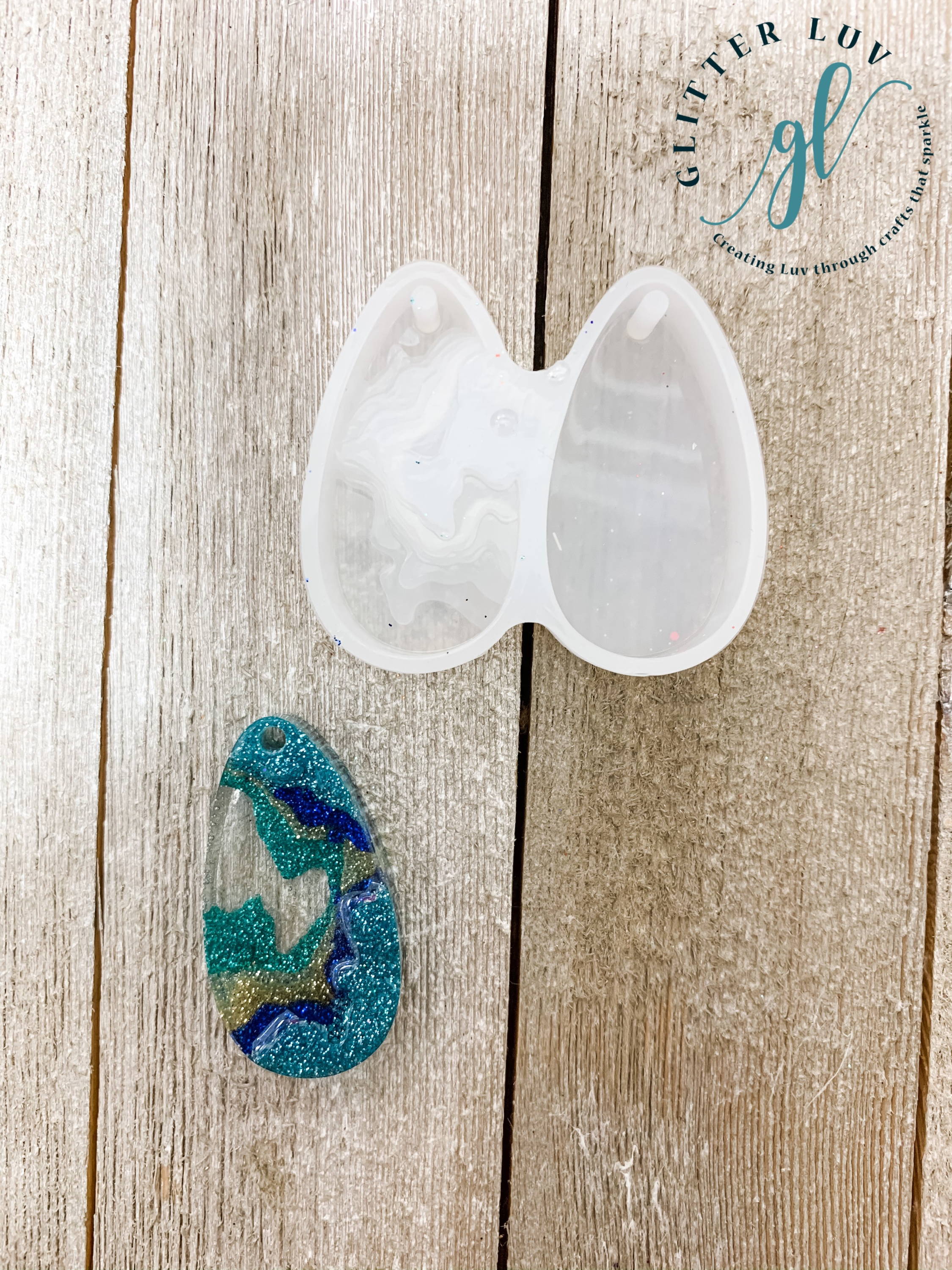 6. After the layers have cured, pop the resin piece out of the layers side.
7. Pop it over to the side with out the layers.
8. Finish by adding one last layer of epoxy.
9. Allow to cure/harden completely.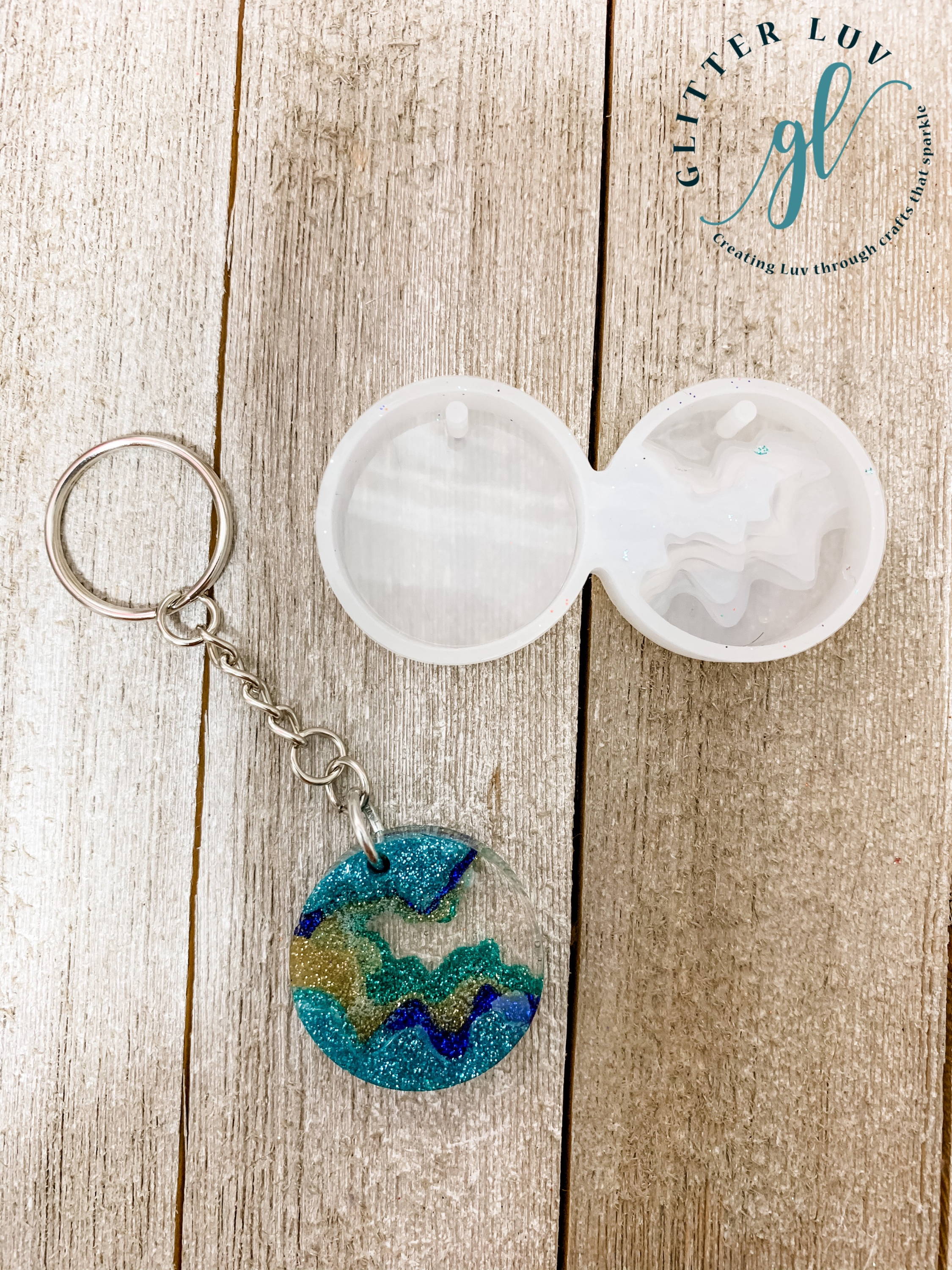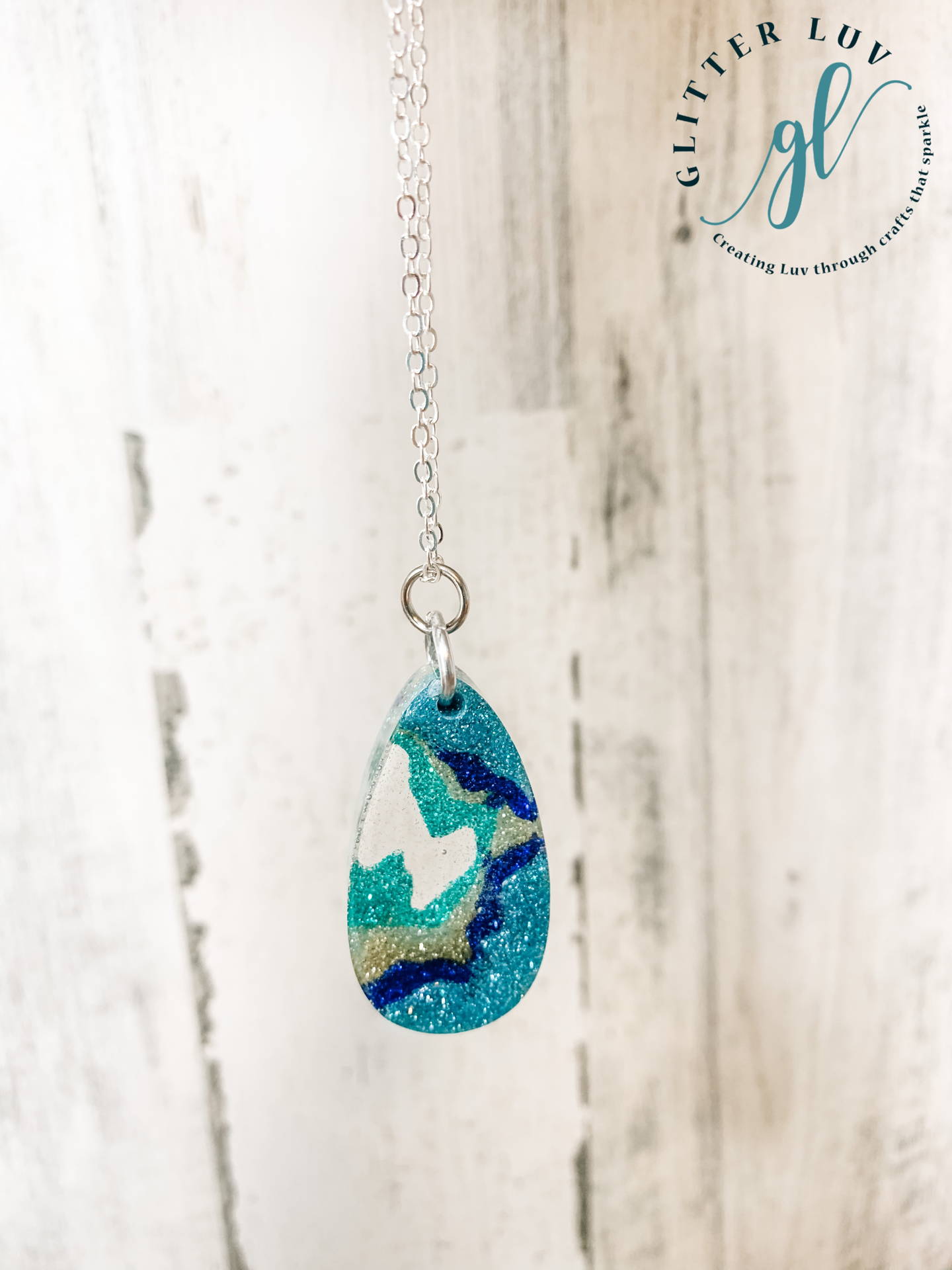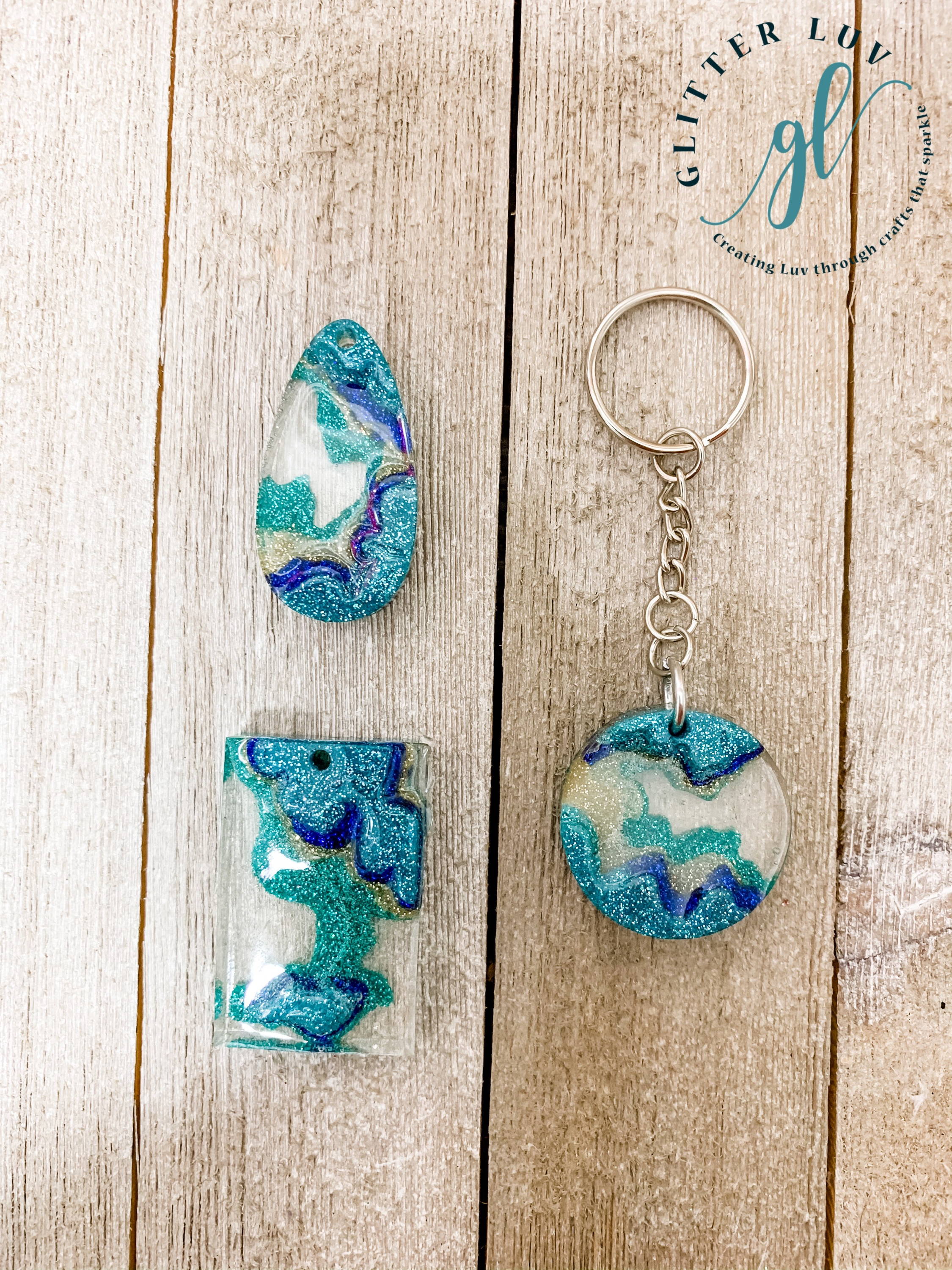 Let's finish up these fun works of art. We created keychains and necklaces! Both turned out so cute.
For either project, add the appropriate hardware including jump rings and/or key chains. Then wear or use every day!!! Which color combo are you excited to try with these molds?
Please pin this post for later: