How to Make a Glittered Picture Frame
Ready for another Mother's Day craft idea? This glittered picture frame is a great gift idea for Mother's Day or any other gift giving occasion. Especially if you already have the perfect picture to display in the frame. To get started you will need a few supplies including a wood picture frame. Other picture frames would also work, but having a flatter picture frame front allows for more glitter fun. We created diagonal glitter stripes because, there was enough flat area on this wood picture frame. When working with a smaller frame front maybe pick one or two colors of glitter instead of four.
When picking colors for the project consider the recipient's favorite colors, the recipient's home decor colors, and the picture to be displayed in the frame. This allows the picture frame to be extra special and fit right in with other home decor and their style. And it is a good idea to avoid colors that could clash with the photo and the frame. Another way around this is to use a photo that is black and white or sepia tones.
It's time to grab your glitter, and craft up some gifts! We will walk you through this step by step and we have all of the perfect glitter colors for you. If a picture frame isn't the perfect handmade gift you are looking for try our teardrop earrings or geode necklaces instead. Stay tuned for another great gift idea next week too!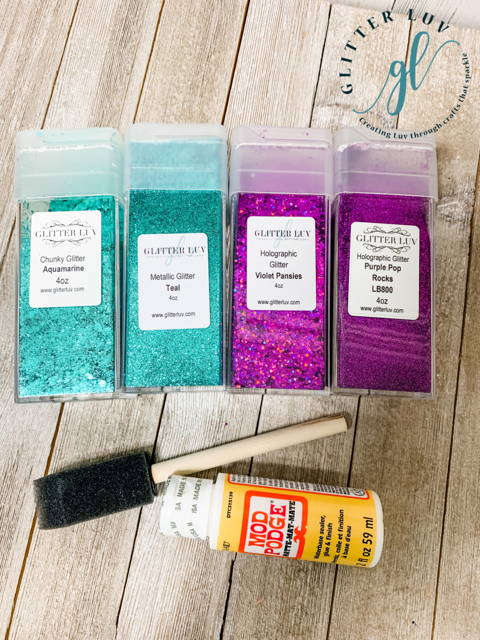 You will need a few basic supplies to get started:
1. Glitter
2. Mod Podge
3. Paint Brushes
4. Tape
5. Wood Picture Frame
Let's get crafting glitter picture frames.
1. Pick out your frame and glitters.
2. Tape off an area where you want to put the glitter.
3. Paint on a thin layer of mod podge.
4. Sprinkle on glitter.
5. Allow to completely dry.
6. Repeat with other sections as needed.
7. After completely dried, paint another thin layer of mod podge to seal in the glitter and avoid glitter shedding.
There are so many ways to add glitter to these frames. We did a diagonal stripe. Alternating a chunkier glitter and fine in the close to the same colors with another shade in the same pattern.
But the frame could be all one color, or try horizontal or vertical stripes. Tape off corners or a square around the outside for different glitter designs.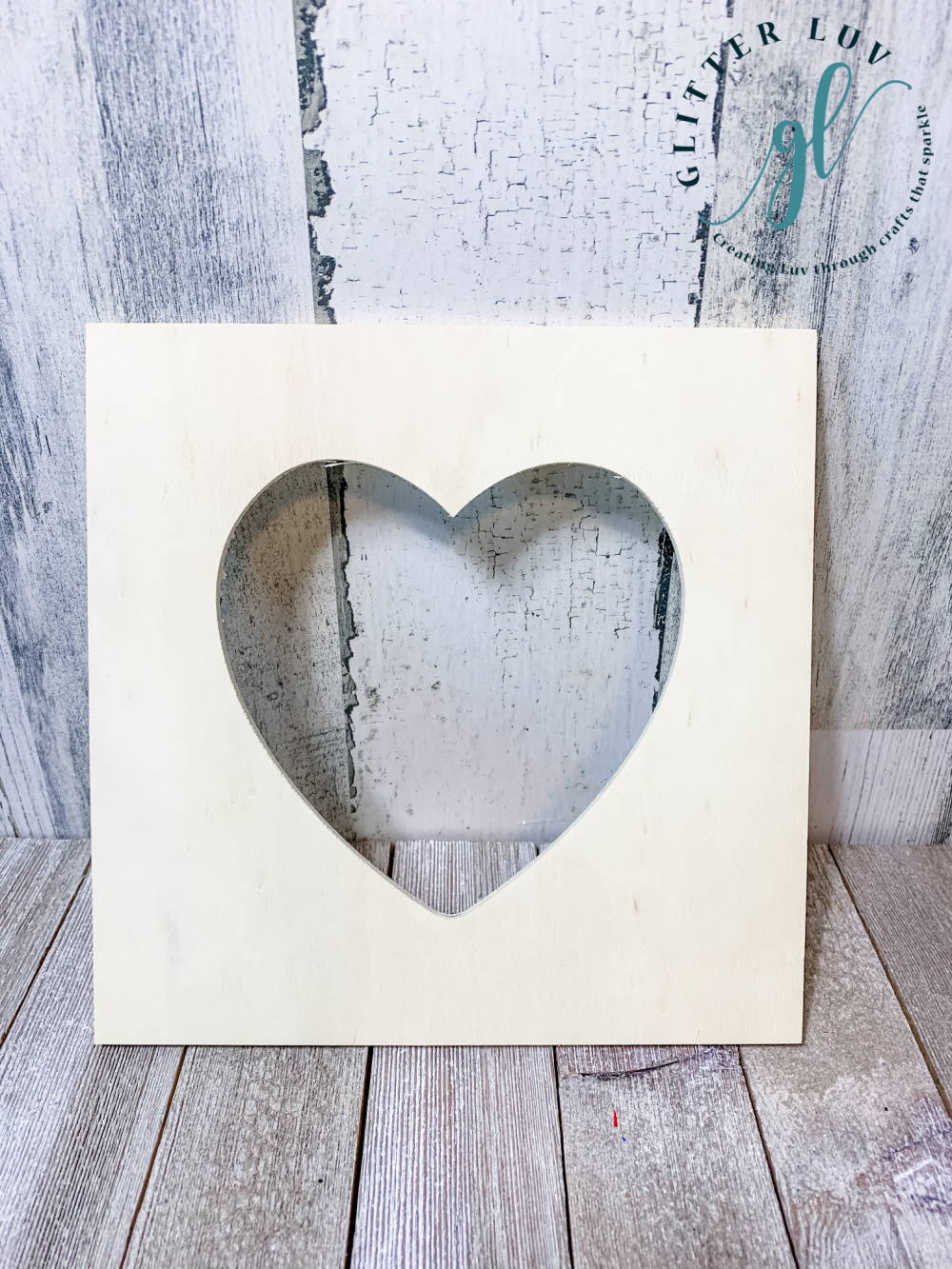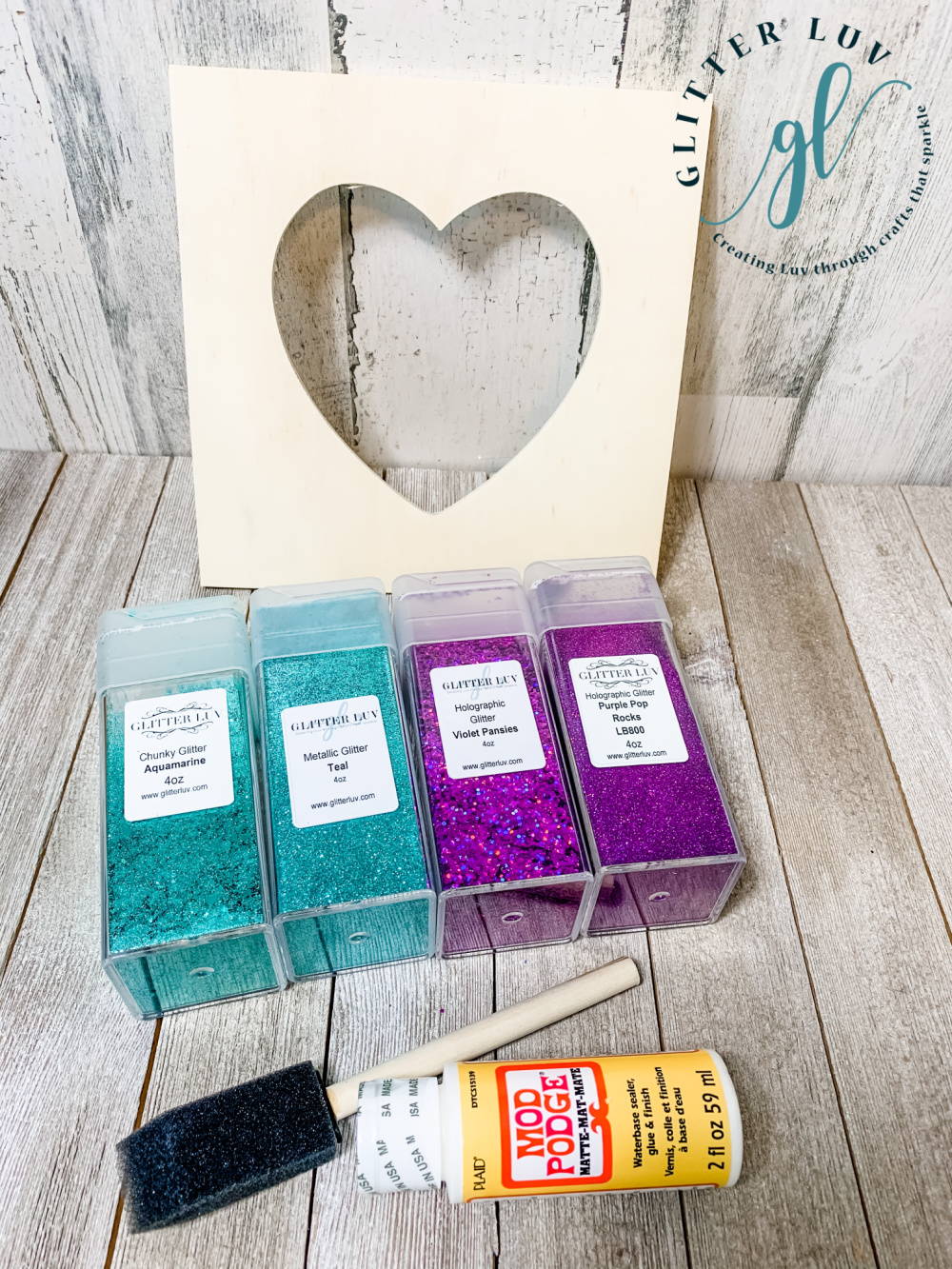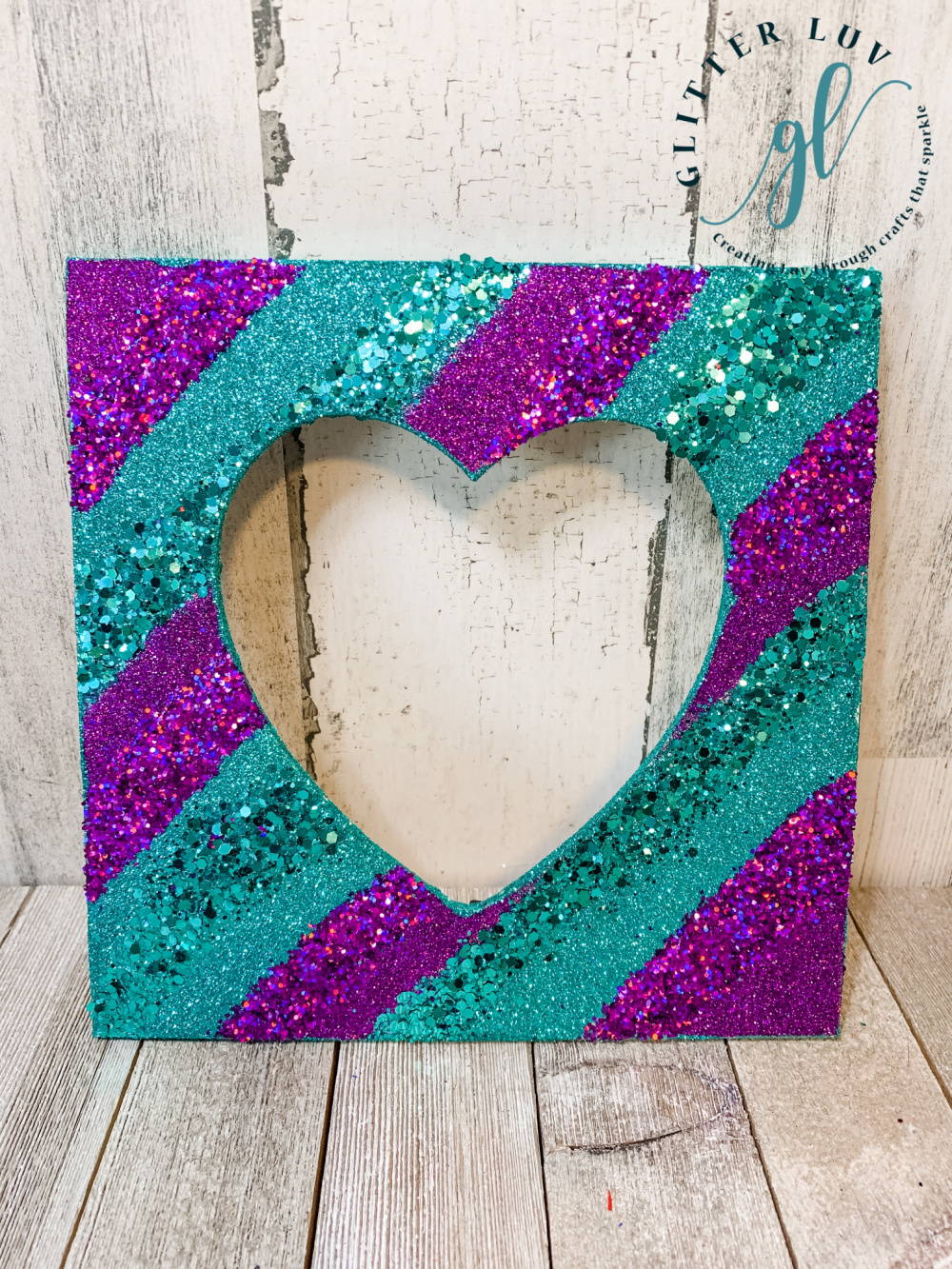 To finish the look add your personalized picture! Gift and enjoy this gorgeous glittered picture frame.
If you don't have a special picture to use, consider a printed out quote to display in the frame. Another idea would be to write a special note and then display it in the frame.
So many great ways to make this gift really personal and meaningful for the women in your life. Enjoy!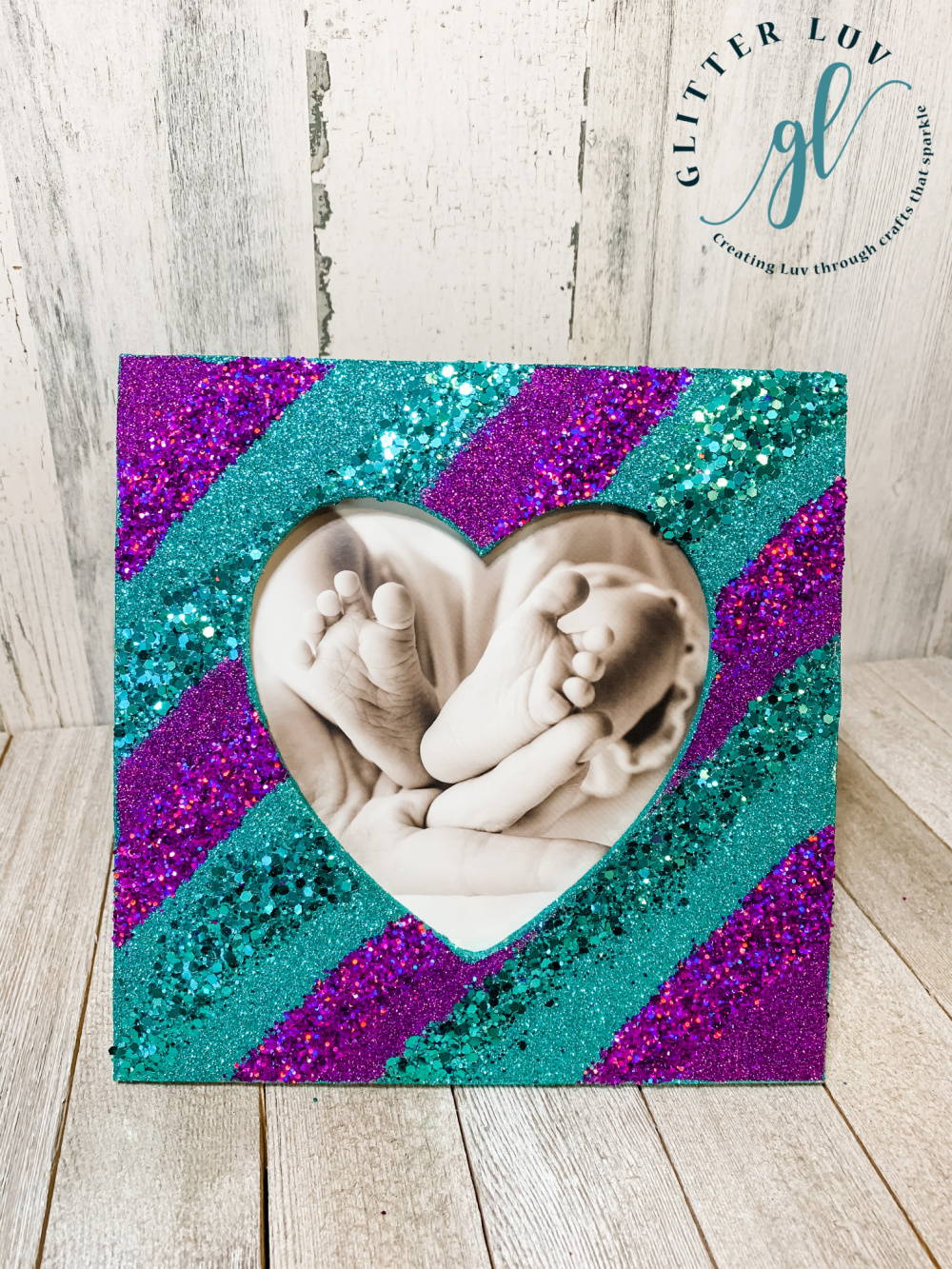 Now it's your turn! Share your creations with us in our Glitter Luv Creations Facebook group. For more great glittery ideas, follow along with us on Pinterest, where we share lots of great projects.