Mixed Media Christmas Tumbler
Christmas Mix Mediums for Tumblers
Back in October we started experimenting with mixed media tumblers. We created a fun Halloween themed one using scrapbook paper and washi tape, and we are back at it for Christmas! We've created a Christmas mixed media tumbler and we are so excited to show you! To mix it up we've tried a new method for creating the tumbler. Hopefully you love this tumbler as much as we do, because it is so pretty!
We incorporated Christmas scrapbook paper, washi tape, our favorite glitter🤩😉, and vinyl decals. Check out our look and start planning up your own. Using scrapbook paper adds a really fun level of dimension! Not to mention adding in that GLITTER!!! It really sparkles. And you know we love sparkles. Who on your wish list needs a custom glitter tumbler? Now you can customize it even more with patterned scrapbook papers.
Come take a peak and craft with us. See what we did differently this time around, and get inspired. This technique works great for tumblers in any season, color, or style! What type of pattern would you use on your own custom cup?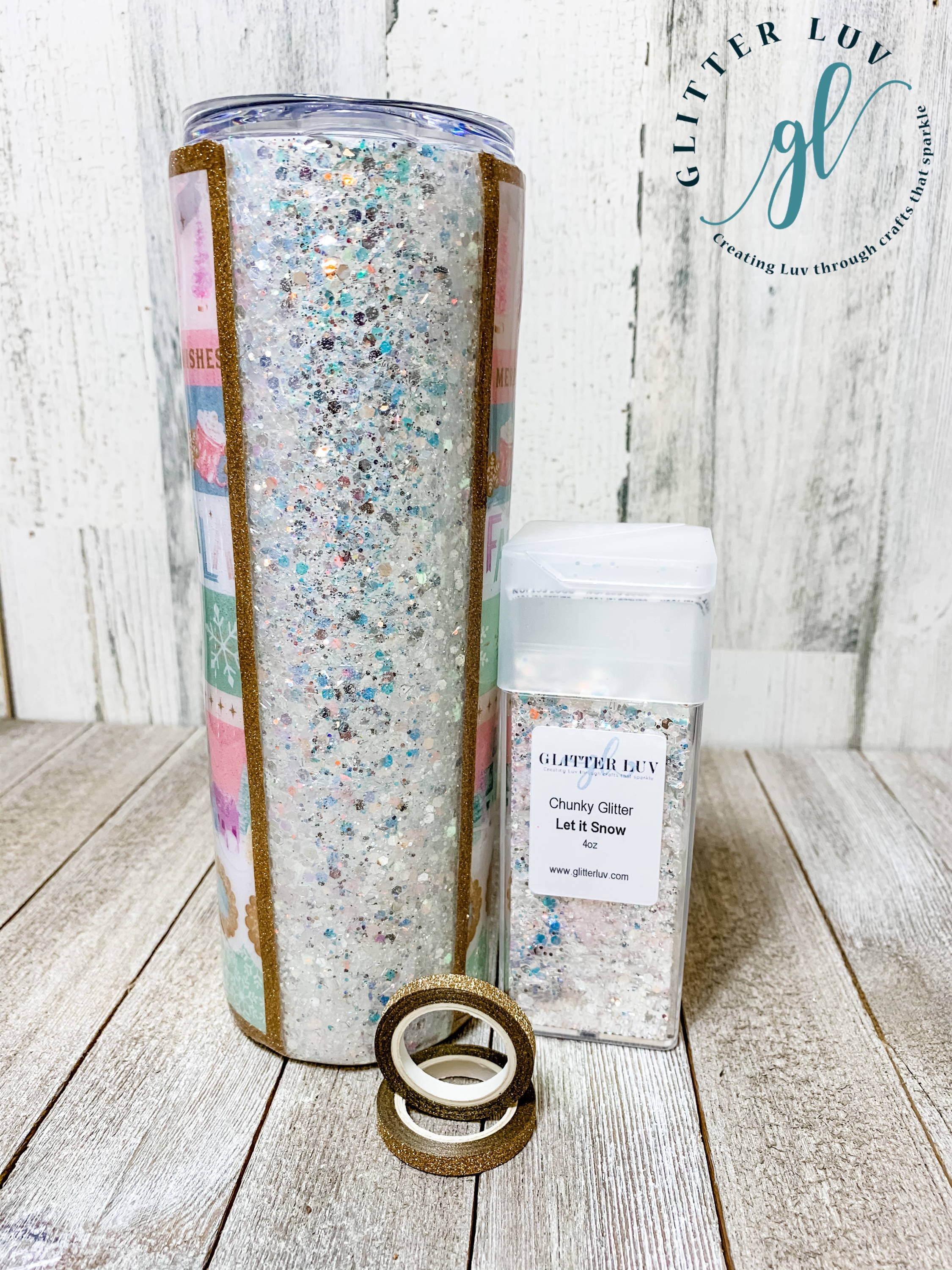 Ready to get started? Here is what we used in addition to regular glitter tumbler supplies, like a turner, epoxy, glitter, etc.
Scrapbook or crafting paper
washi tape
vinyl
mod podge for sealing
Make tumbler as you usually would. Begin by painting a similar color base coat. For this tumbler we did a glitter epoxy base coat first.
Then place paper and washi tape on the epoxy using mod podge only where applying paper. Seal the paper with mod podge on top of the tumbler. Next, we sealed with epoxy after completely dried.
Once dried, apply vinyl if desired. Seal as needed.
Sand and add finishing layer of epoxy as needed.
Stickers can also be used as another medium, remember to seal to avoid bleeding.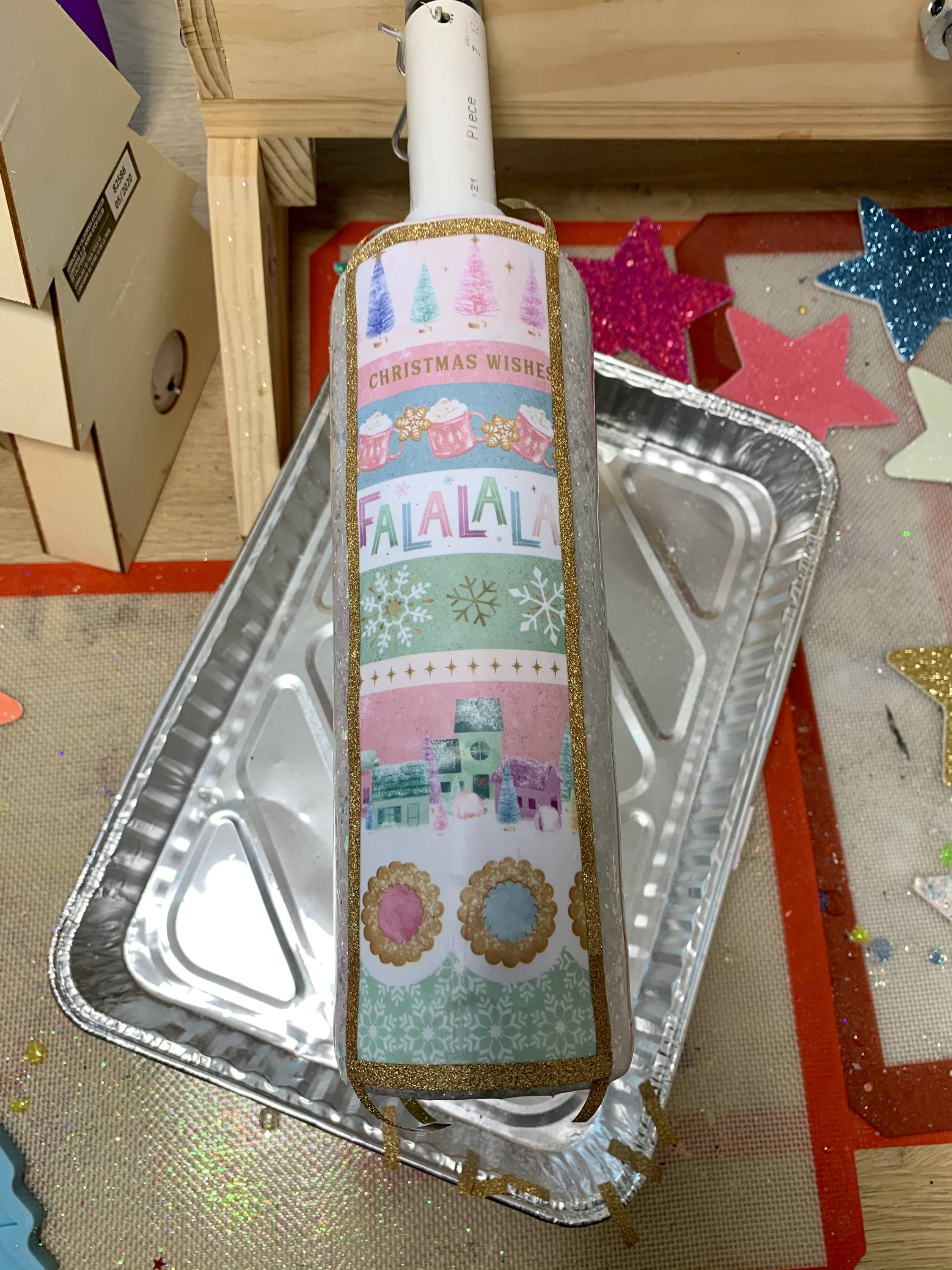 It turned out so good!!! Look at all of those pretty colors, and that glitter!!! It all comes together for the perfect Christmas tumbler that isn't so traditional.
Personalizing with a name is always a nice touch, but we went more Christmasy with this tumbler. We added "Silent Night" on one side and "Holy Night" on the other. A cute way to add your favorite Christmas song too!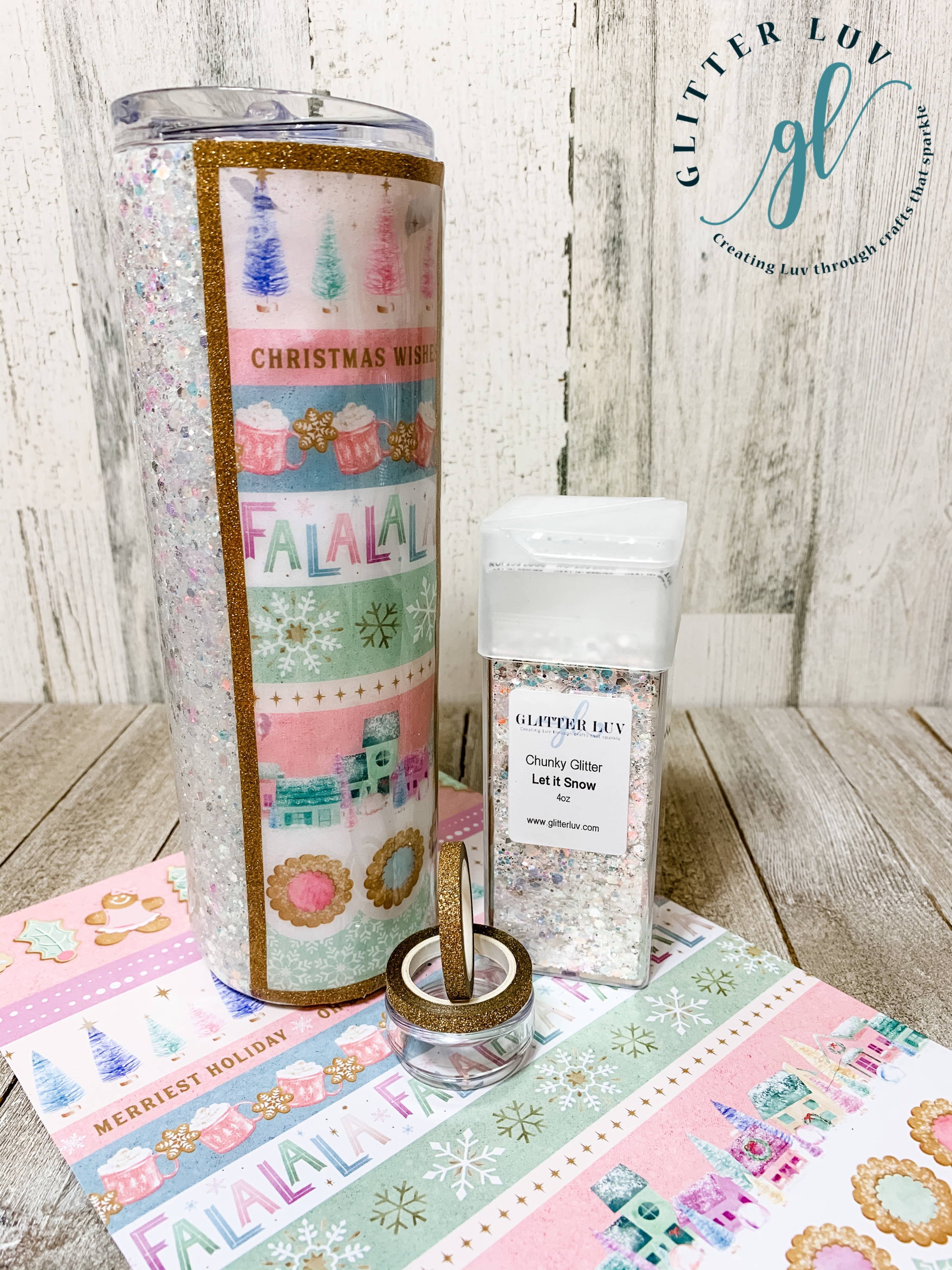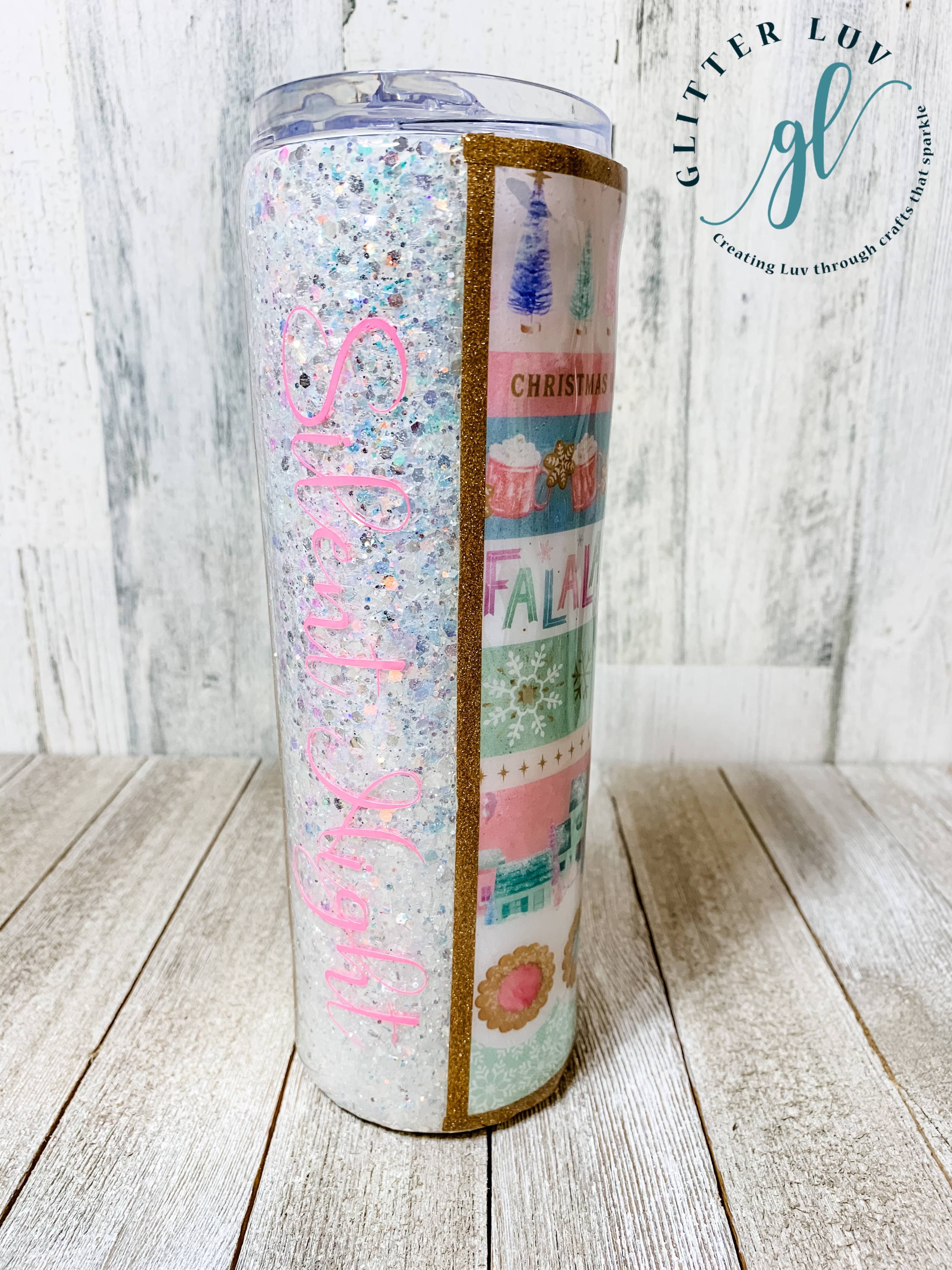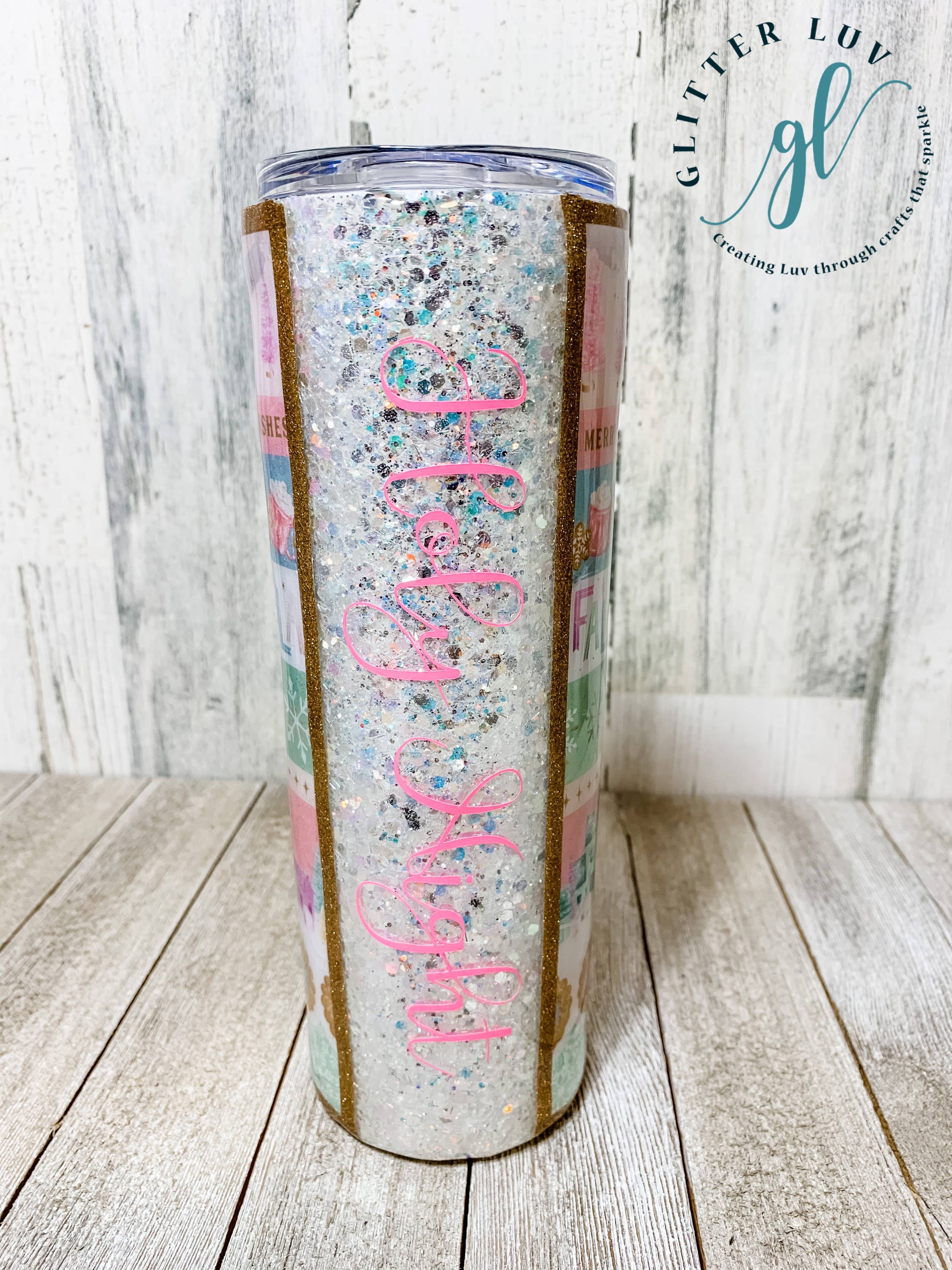 Now it's your turn! Share your creations with us in our Glitter Luv Creations Facebook group. For more great glittery ideas, follow along with us on Pinterest, where we share lots of great projects.

What kind of theme would you use to create a Christmas tumbler??
Please pin this post for later: