We love to try new things around here with our glitters! Paper crafting, glitter tumblers, glitter nails, slime, and so much more. Today we want to focus on leveling up glitter tumblers. A classic Glitter Luv favorite, that can be complemented with other mediums. Trying out different textures, finishes, vinyl cutouts, and even stickers can really sweeten the deal when you are creating tumblers.
Just in time for Halloween we tried out mixing mediums to design a spooky good Halloween tumbler. Now we want to share with your how we created it, how it turned how, and inspire you to try to mix mediums on your next glitter tumbler.
Have you tried mixing mediums when making tumblers? We hope you will give it a try. It might take some practice, but when we step out of our crafting comfort zone and try something new it can be so rewarding to see the finished product turn out so awesomely.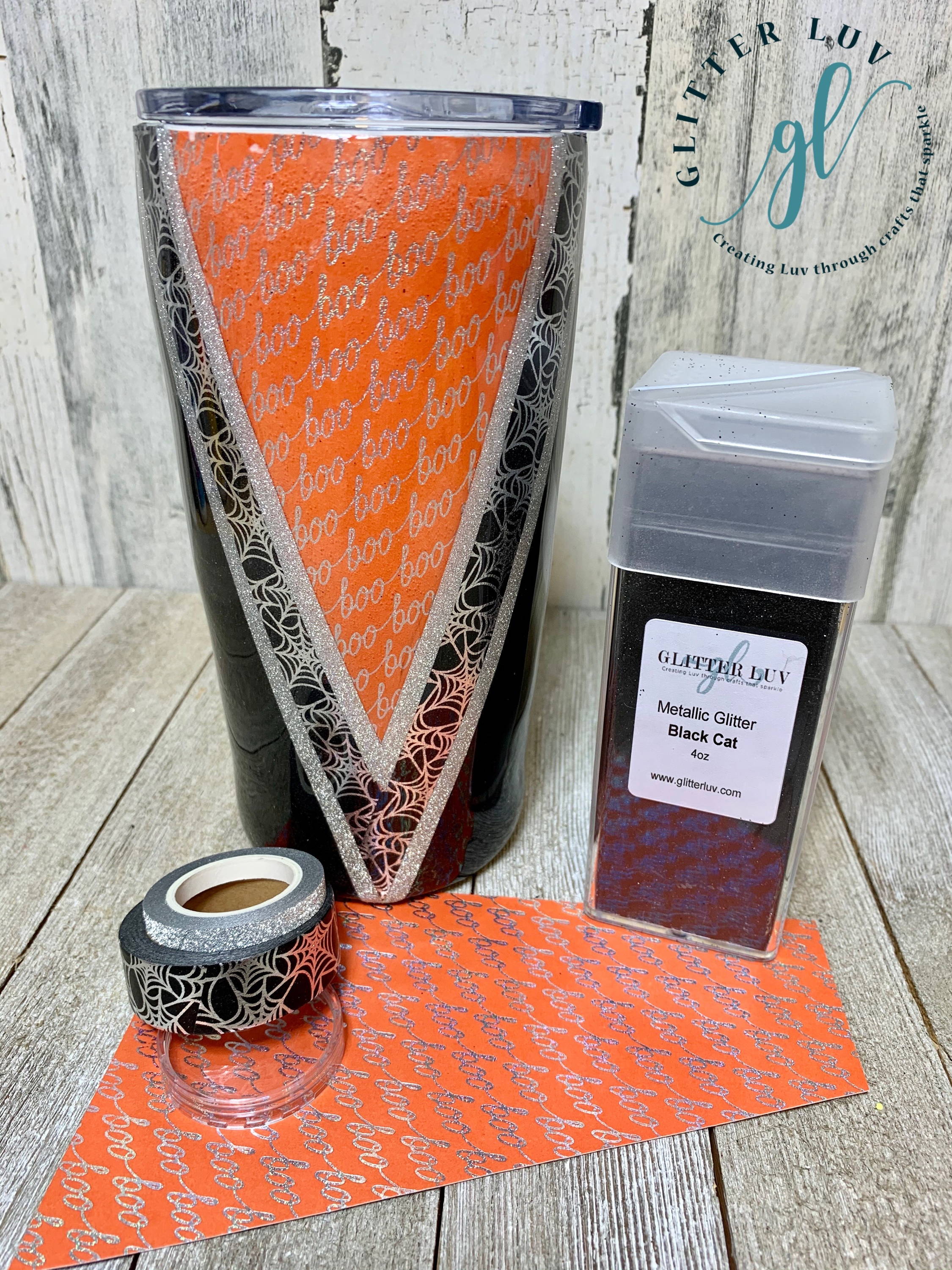 Ready to get started? Here is what we used in addition to regular glitter tumbler supplies, like a turner, epoxy, glitter, etc.
Scrapbook or crafting paper
washi tape
vinyl
mod podge for sealing
TIP: Start by sealing the paper and/or washi tape with mod podge or triple thick before adding epoxy to avoid glitter from moving onto the paper.
Make tumbler as you usually would. Begin by painting a similar color base coat. Place paper on the tumbler and apply mod podge to the paper to seal it to the tumbler. Paper down first, then apply mod podge to the paper a few times.
Next, mod podge and glittered the rest of the cup. Spray sealed the glitter and paper so the paper doesn't float in the epoxy.
Once dried. Add a layer of epoxy. Apply washi tape and vinyl on first layer of epoxy. Seal as needed. Add second layer of epoxy, sanding as needed. For a total of four layers of epoxy.
Stickers can also be used as another medium, remember to seal to avoid bleeding.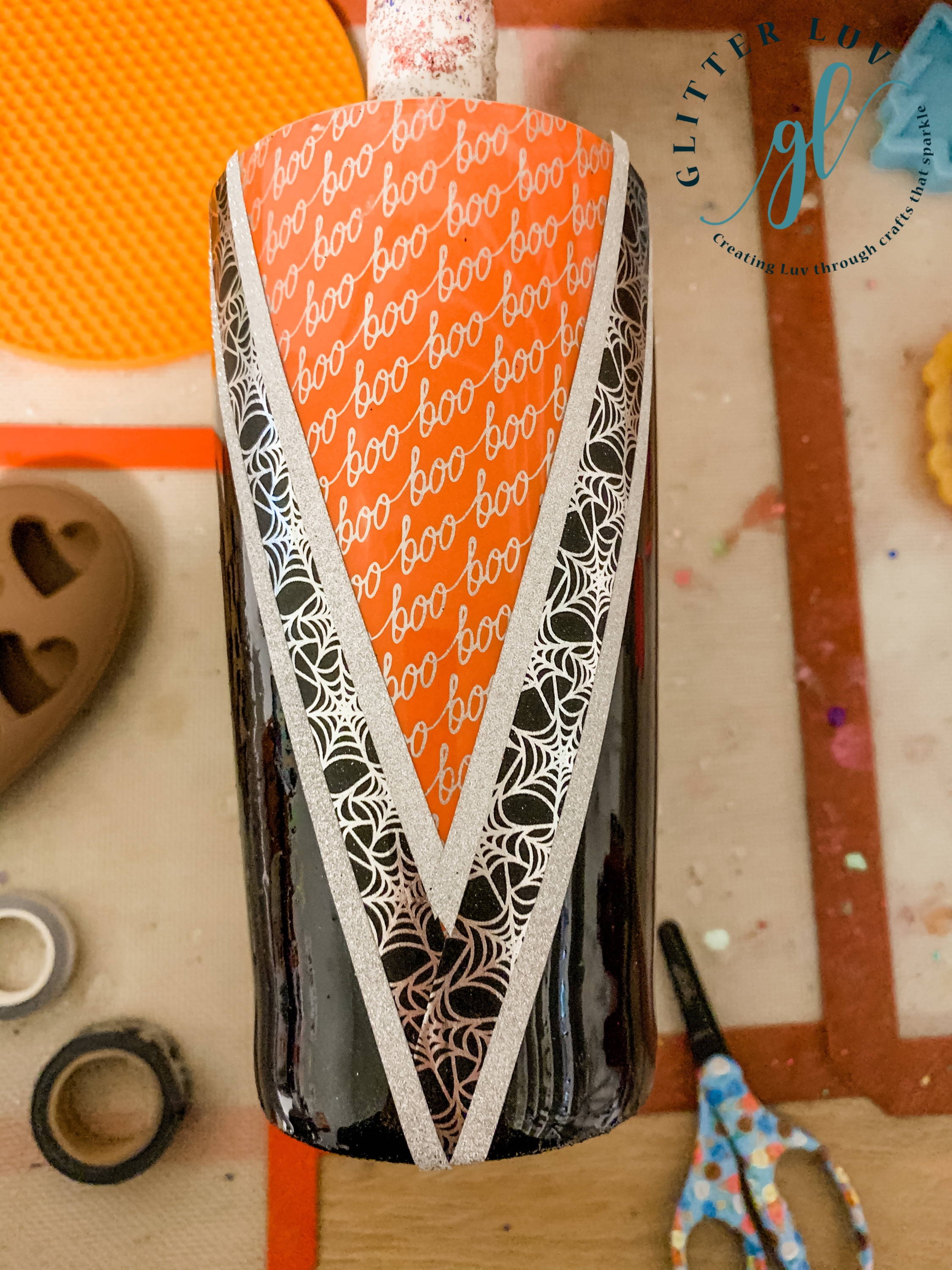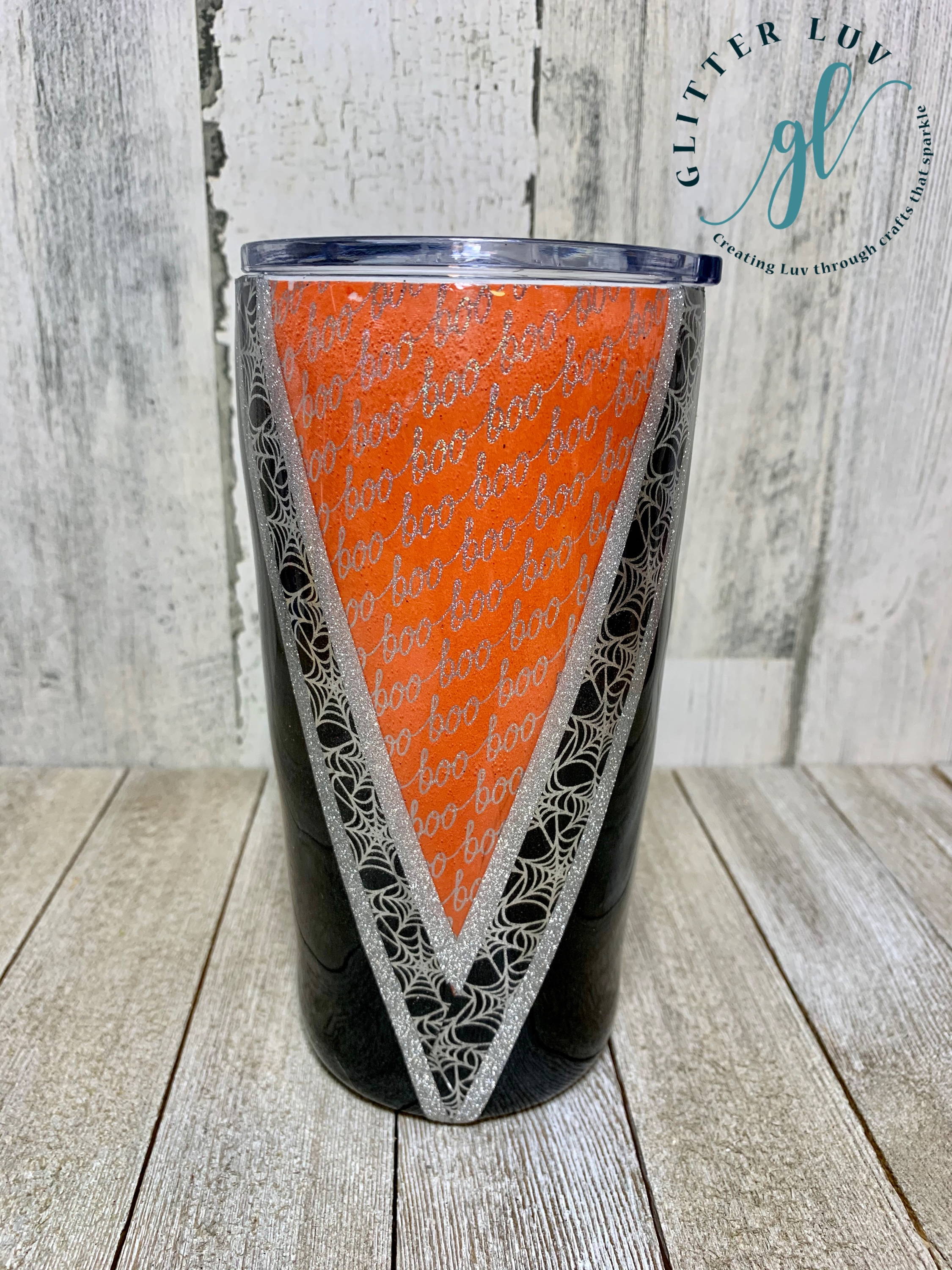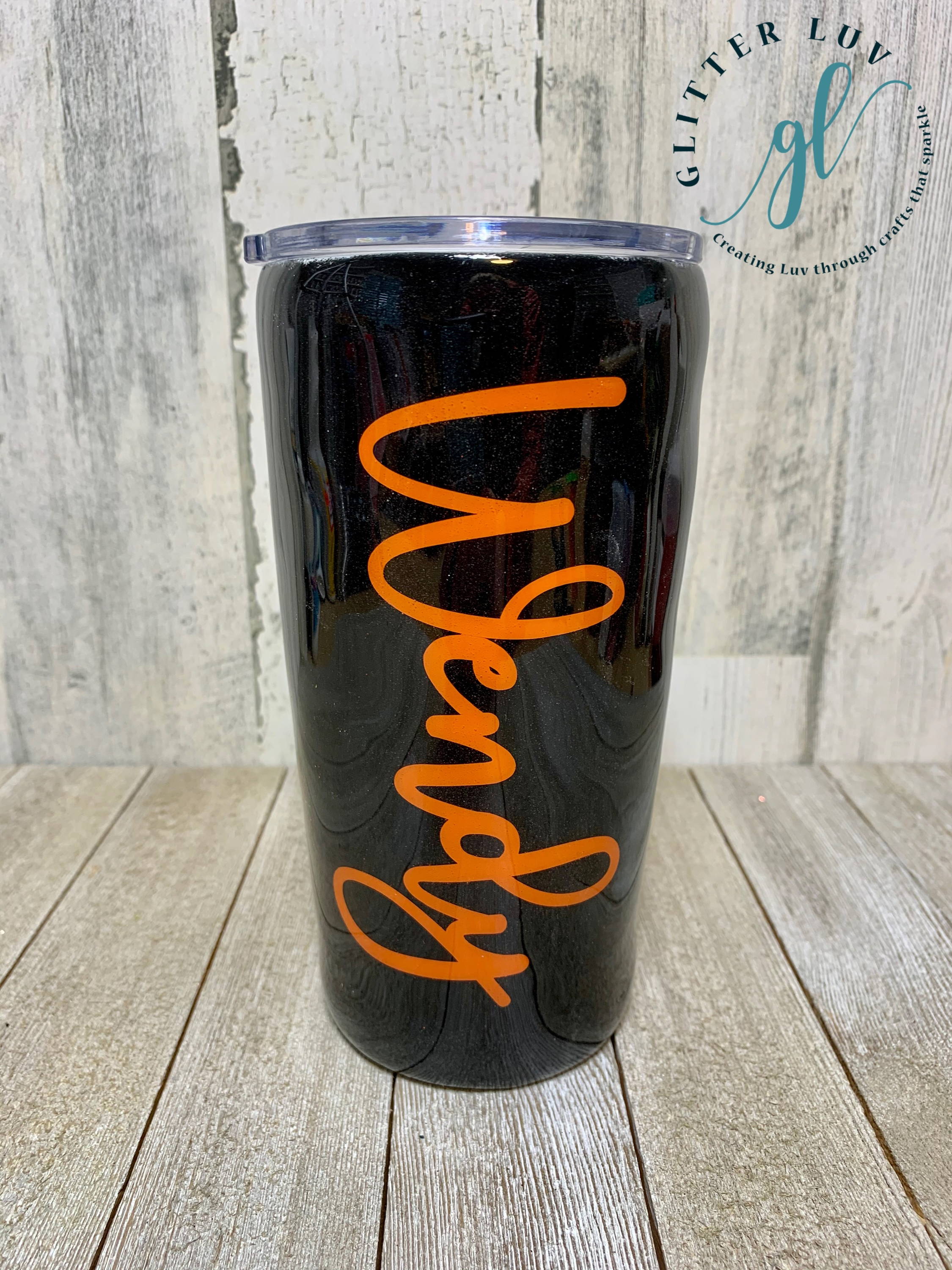 See how beautiful the pairings turned out! this is an easy way to add designs to complement and enhance our glitter on your pretty tumblers!
Personalizing with a name is always a nice touch! And it matches the crafting paper perfectly.
Now it's your turn! Share your creations with us in our Glitter Luv Creations Facebook group. For more great glittery ideas, follow along with us on Pinterest, where we share lots of great projects.

Please pin this post for later: