Highlighting Halloween Colors
It's a new week and that means a new to-do list. Add ordering your favorite Halloween glitters to that list! After you've received your new seasonal glitters, we would love to craft with you! We have shared some Halloween craft inspiration ideas here, to help you with your Halloween craft to-do list. AND we are super excited to be hosting a Sanderson Sister themed tumbler tutorial using the Sanderson Sister pack on September 10th on Facebook. Follow along and virtually craft with us! 
To get you ready for this craft party, we are highlighting our favorite Halloween glitter colors. We have so many great ones that can be used on tumblers, decor, costumes, and more! Click on the link below to see all of these gorgeous glitters.
For more great glittery ideas, follow along with us on Pinterest, where we share lots of great projects. You can also share your creations with us in our Glitter Luv Creations Facebook group.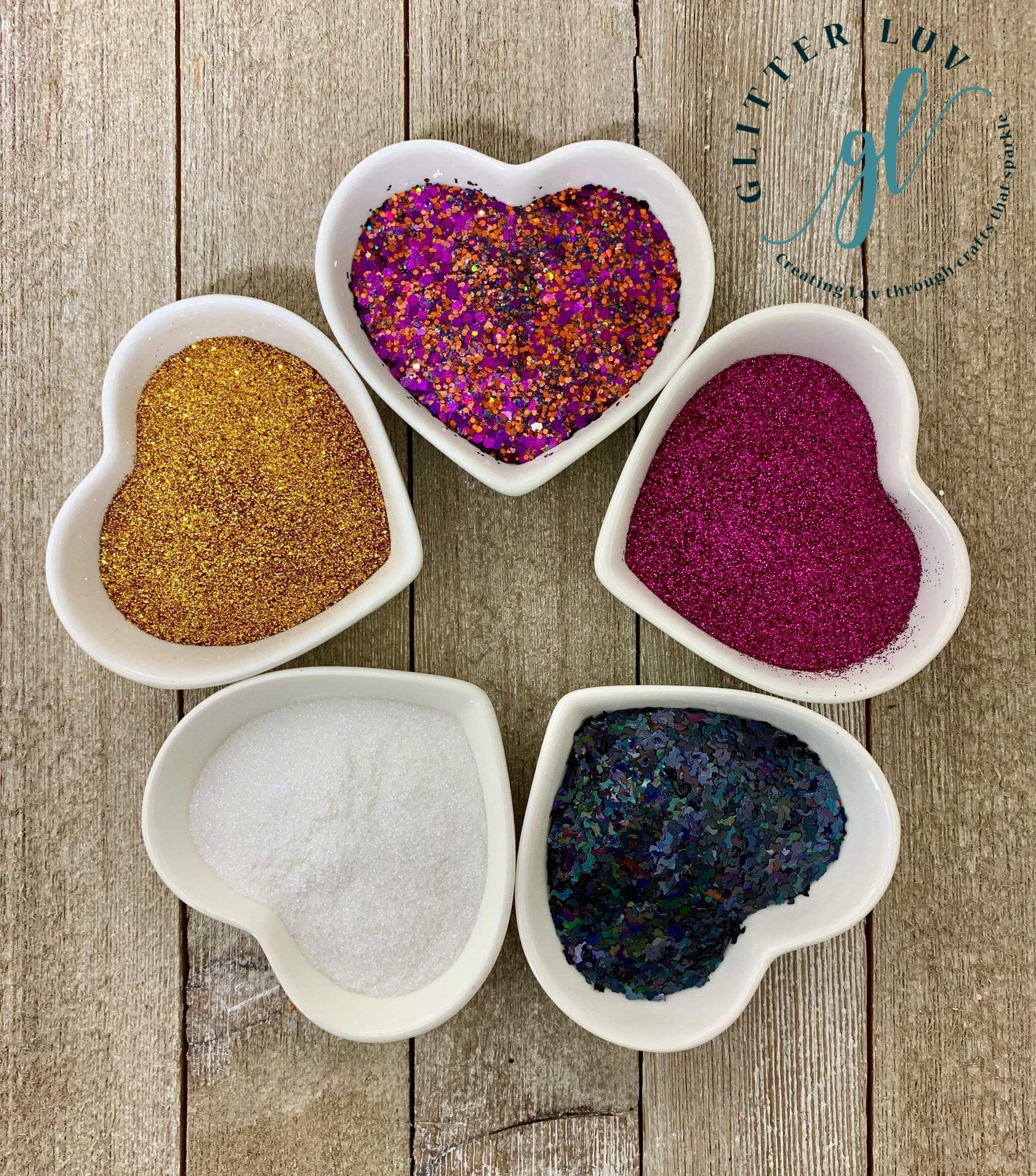 This is a fun Halloween pack is perfect for creating Halloween tumblers and crafts! It could be used to create a gorgeous Halloween sky with a haunted house silhouette. This color combo works great together or separately.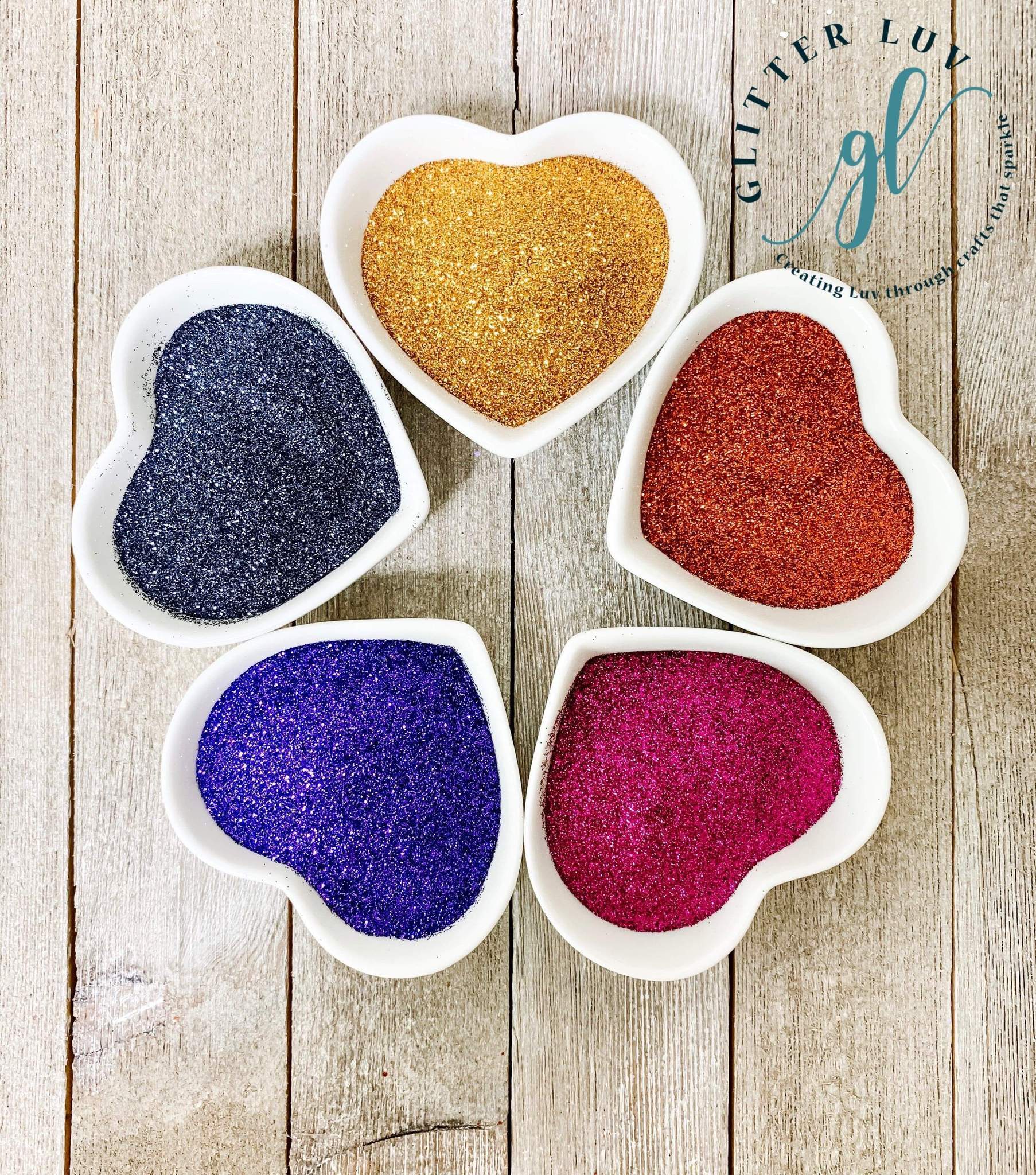 Here is the Sanderson Sisters pack that we will be using for our live Facebook crafting event! We are using it to create a tumbler, but it also has lots of fun and pretty fall colors that could be used for a variety of projects.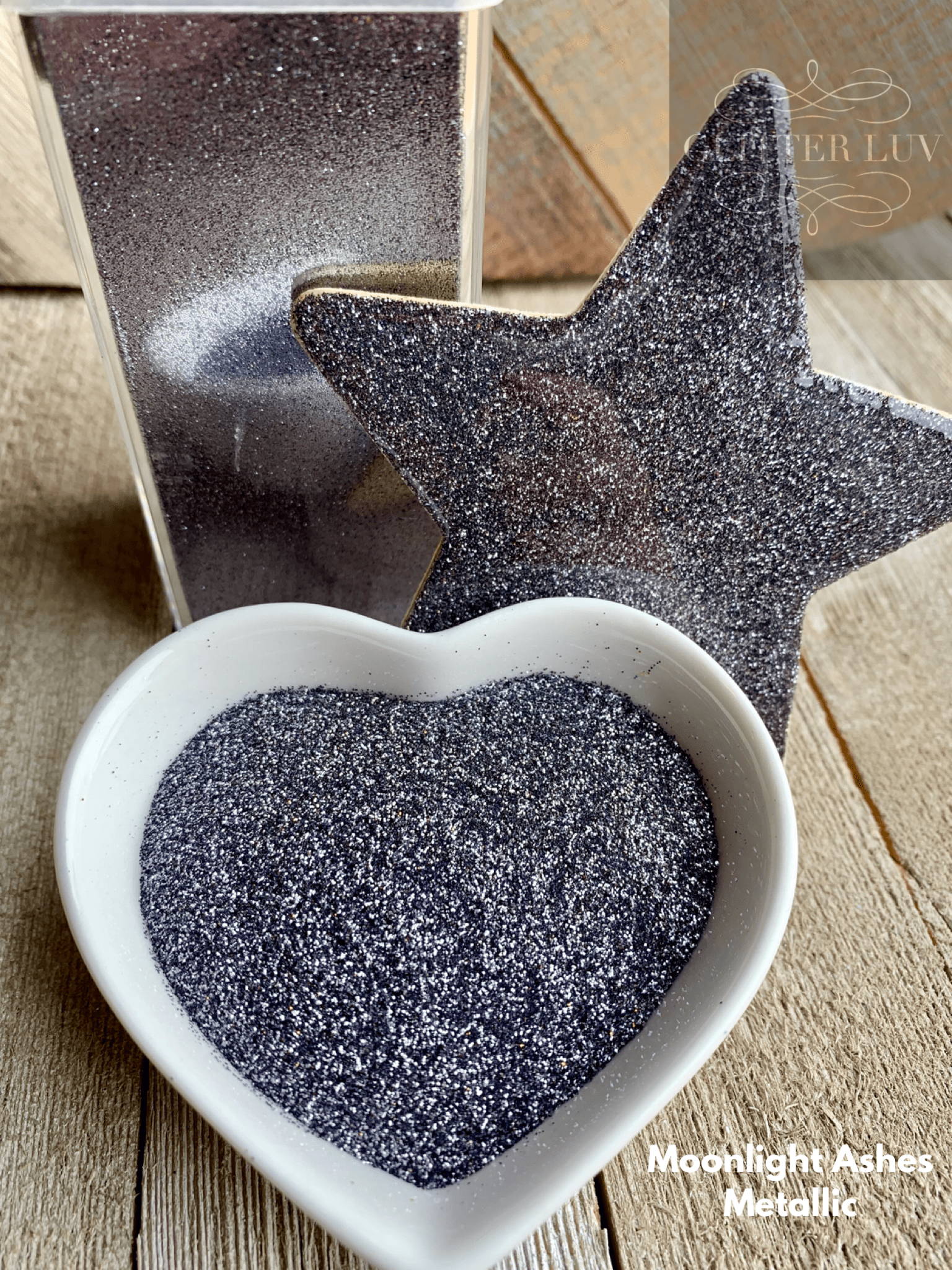 Moonlight Ashes Metallic is a beautiful gray for all things Halloween. Add it to crafts with blacks and oranges for an extra special look.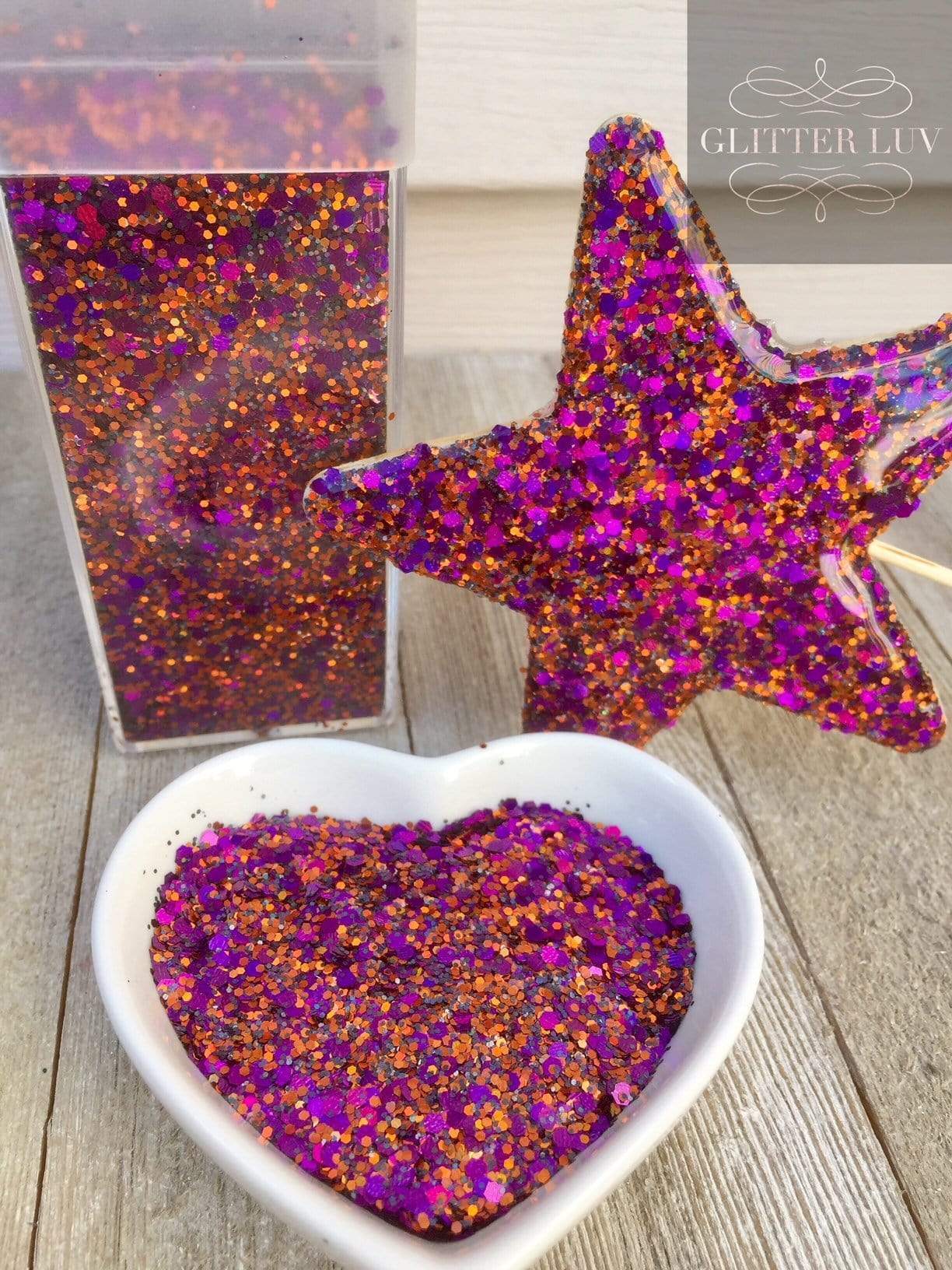 Hocus Pocus Chunky is so gorgeous. It mixes purples and oranges for a beautiful chunky look. It is great for adding to tumblers in a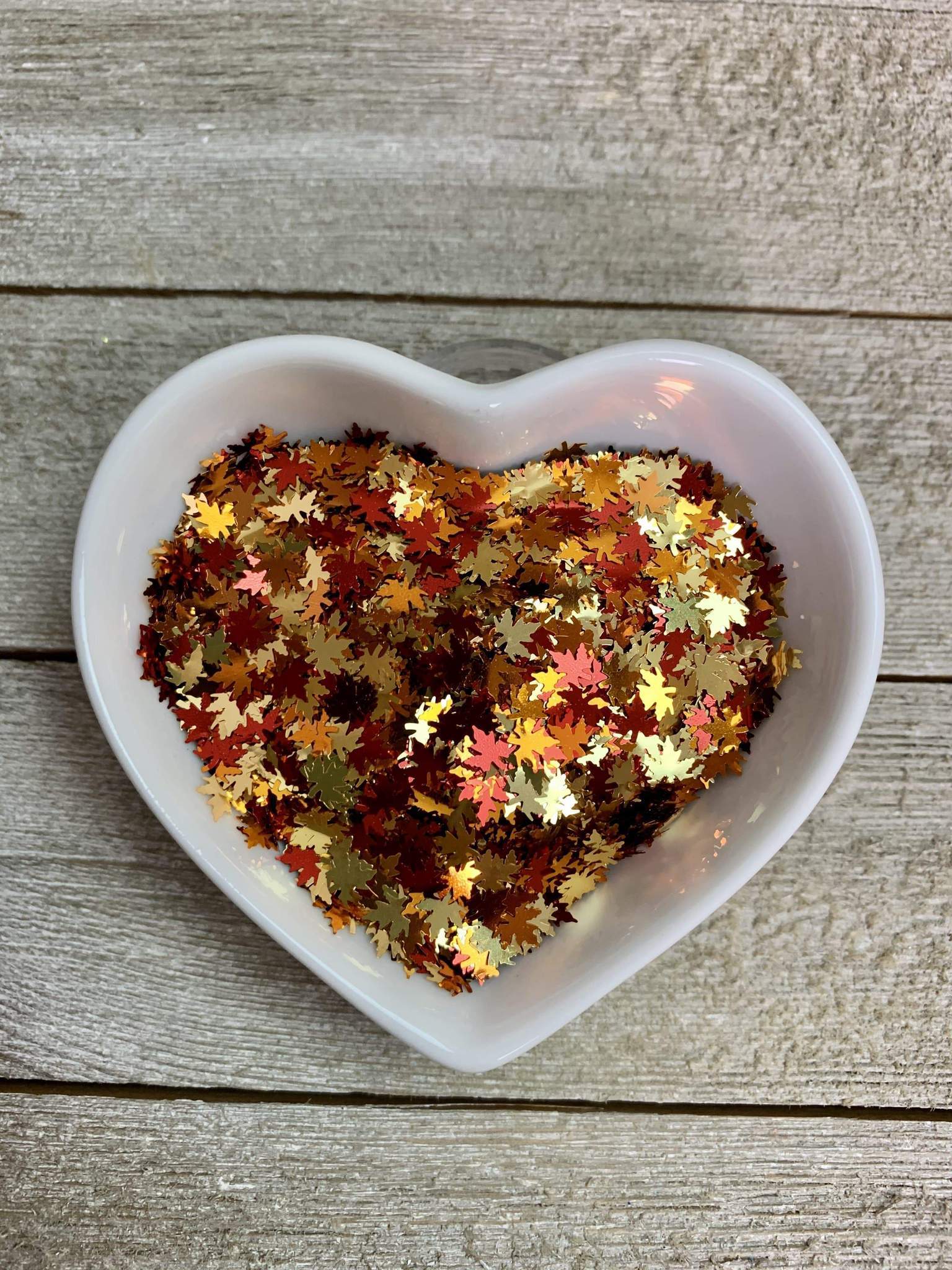 Shape glitters can add an extra special seasonal touch to your projects. Go for a pretty fall or Halloween look with these autumn leaf shapes.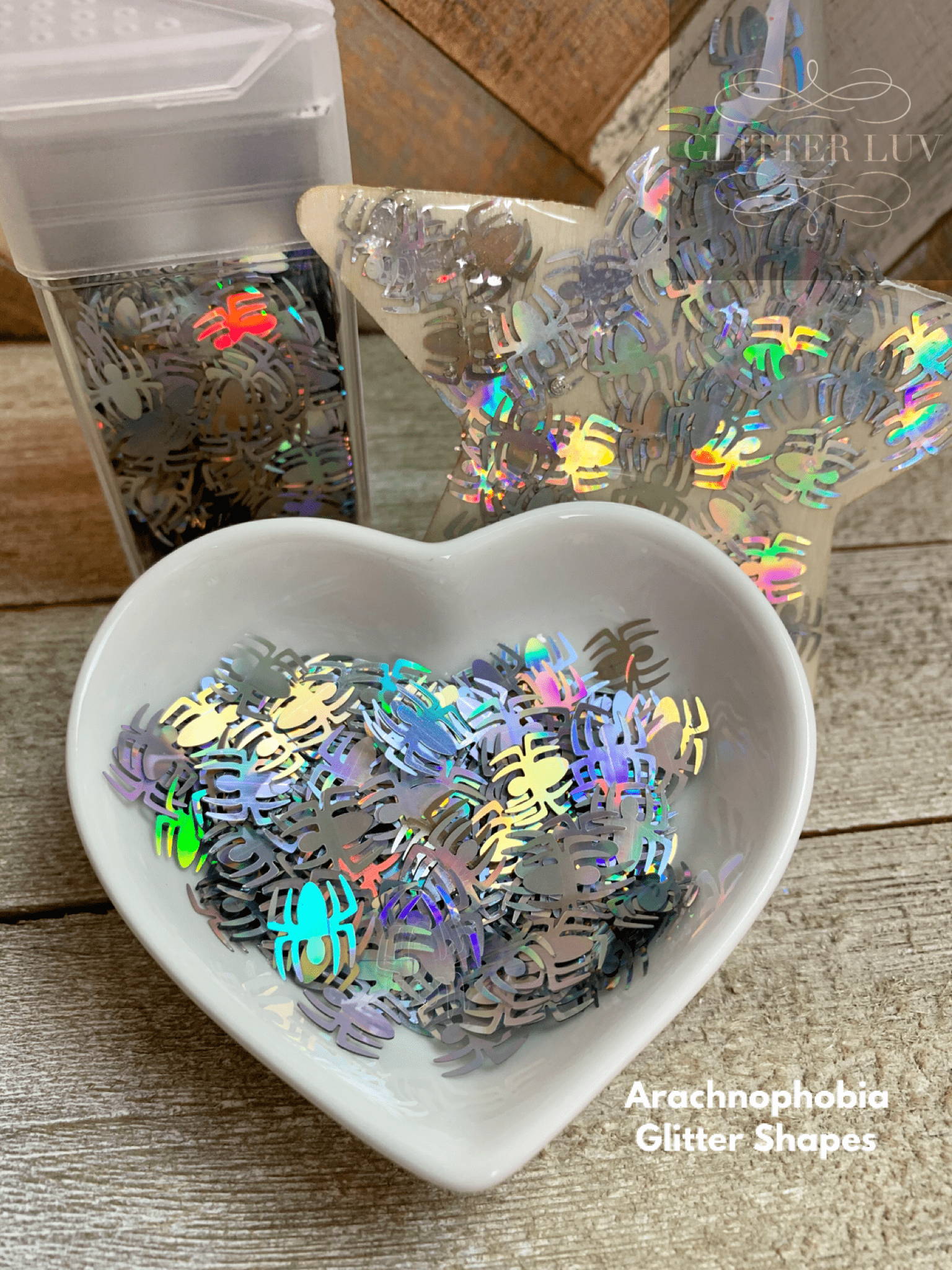 Which Halloween glitter is your favorite? And what are you hoping to create with it?