Valentine Tags with Glitter
Have you been following along with our fun Valentine craft ideas? We started by sharing our favorite Valentine glitters. Next, we shared a fun Valentine's Day banner. Now, today we are adding extra sparkle to tags for Valentine's Day gifting! Show you care for your Valentine's by adding a custom and personalized touch. Design a tag for each gift you are giving! They can be customized with favorite color or custom glitter mixes.
We have lots of great glitters to use, like glitter shapes, or a variety of Valentine Glitter colors that you could mix and match to create custom mixes for your creating tags and other crafts. We would love to see your creativity with these tags, just like we shared ours. We created tags with a variety of colors and designs.
One of the great things about this project, is that it is super simple and doesn't take long to complete. Hooray for crafts that are quick and easy, but look like a million bucks! Perfect for an afternoon or weekend craft project. And one that even the kids would enjoy. How about we start crafting!?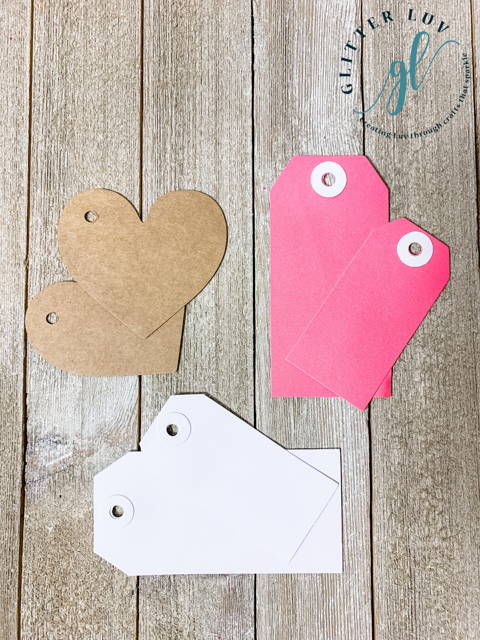 You will need a few basic supplies to get started:
1. Card stock paper tags or wood tags (we used paper)
2. Glitter
3. Mod Podge
4. Paint Brushes
5. Tape (washi or painter's tape, a tape that won't rip the paper of the tags)
Let's get crafting.
1. Pick out your tags and glitters.
2. Tape of area where you want to put the glitter.
3. Paint on a thin layer of mod podge.
4. Sprinkle on glitter.
5. Allow to completely dry.
6. After dried, paint another thin layer of mod podge if wanting to seal in the glitter.
There are so many ways to add glitter to these tags. Section of a rectangle on the bottom. Add the glitter around the edges. Tape off a diagonal line. It would even be fun to use vinyl as a stencil to add a heart cut out.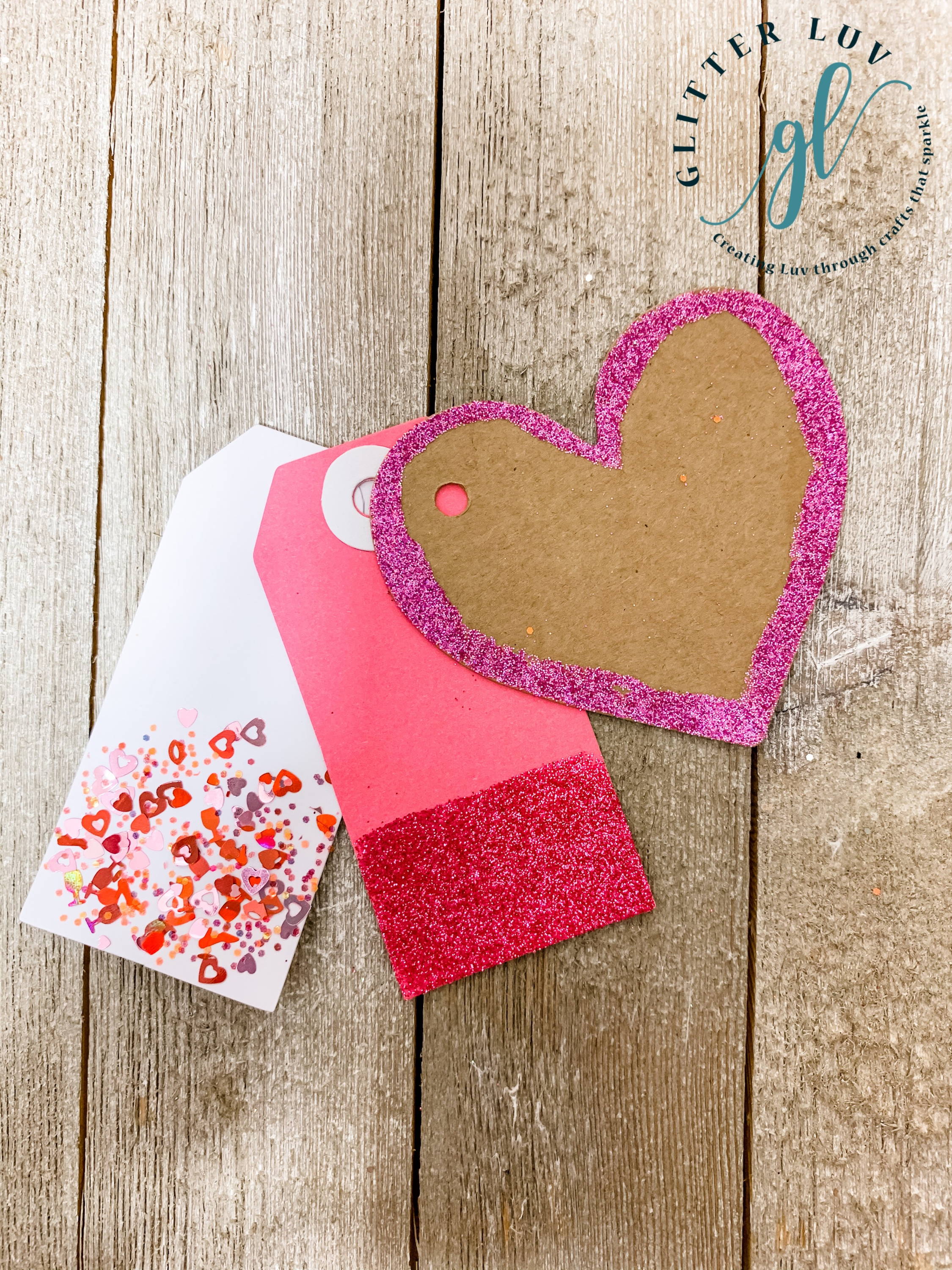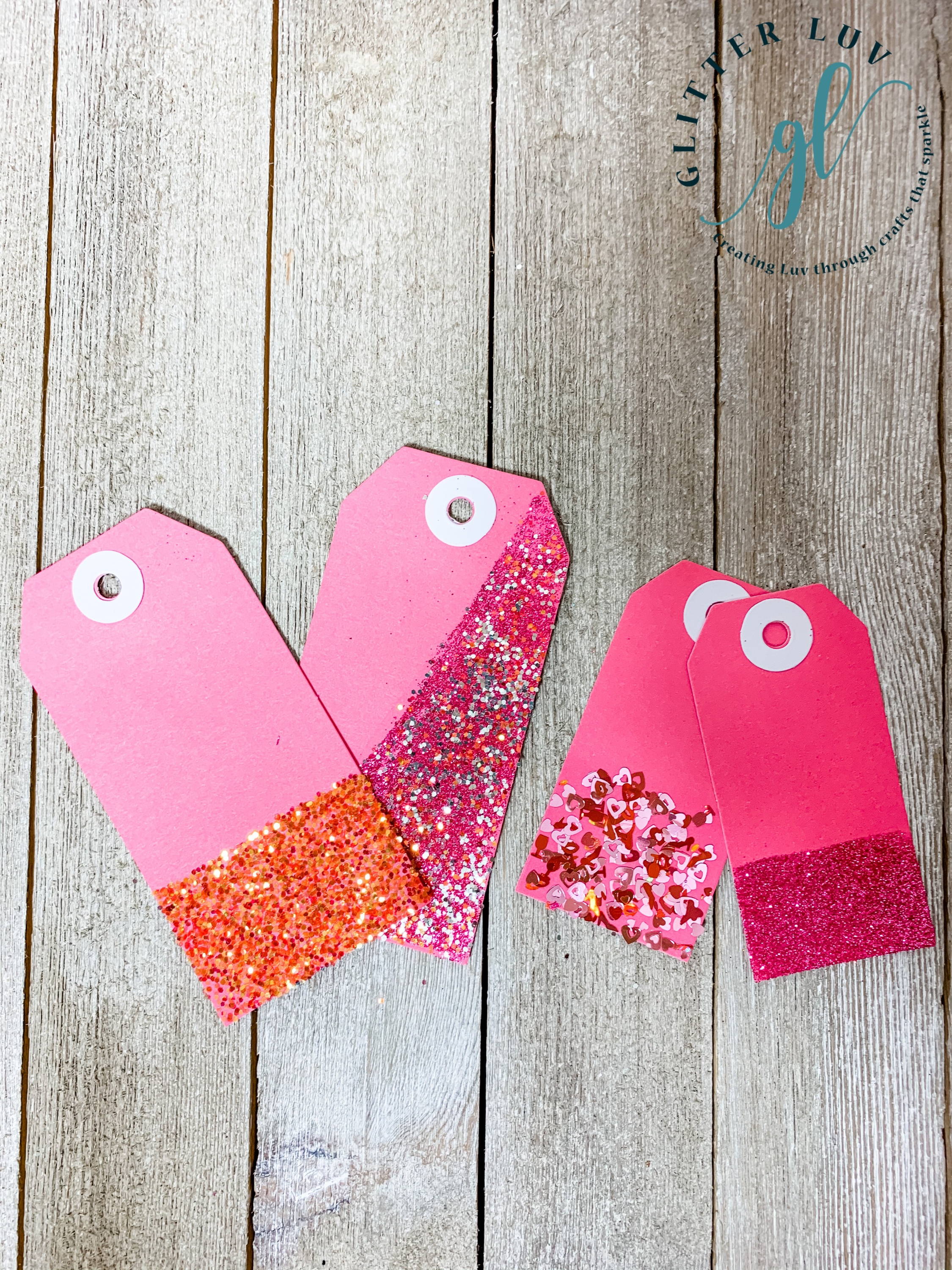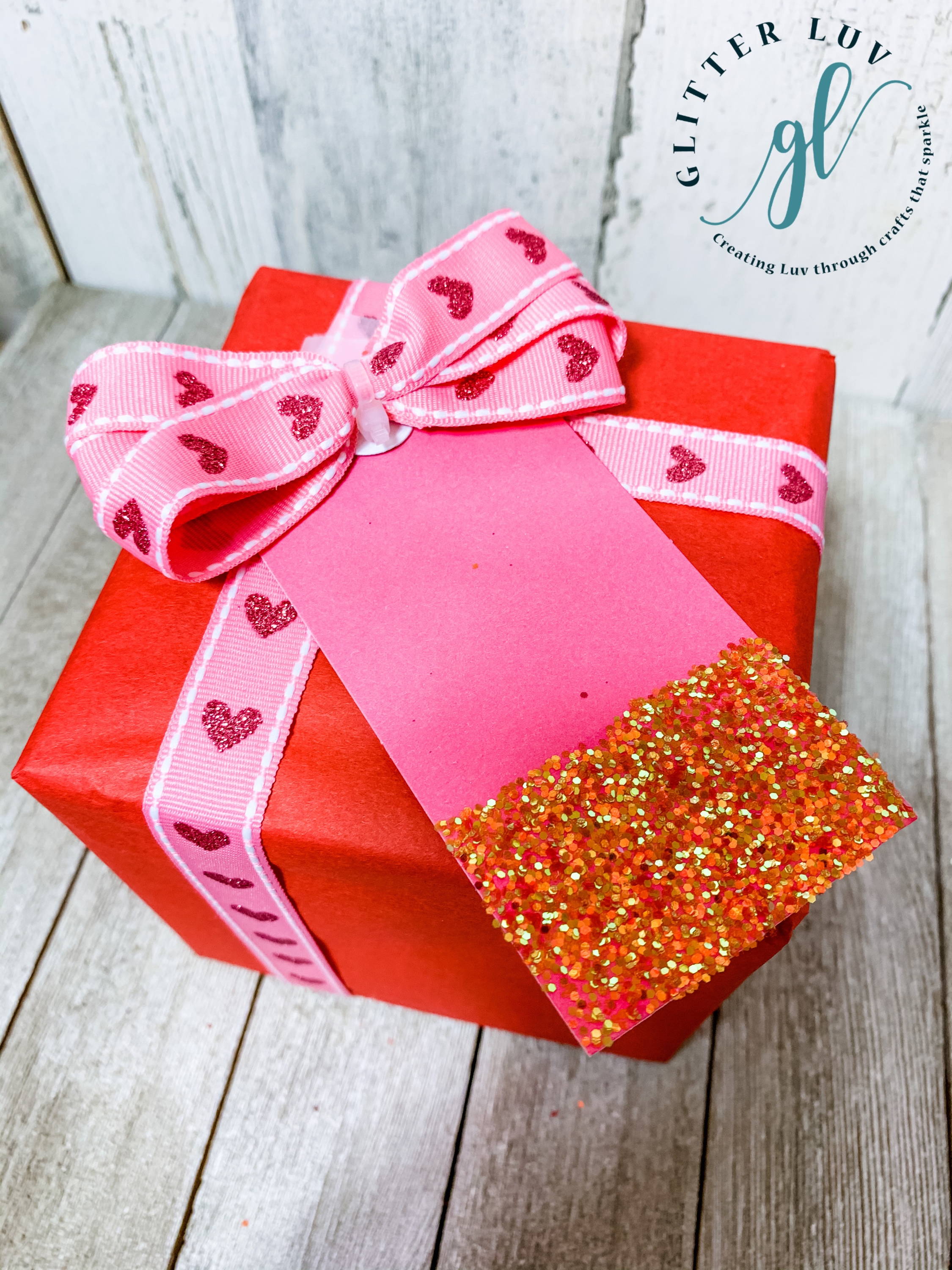 To finish the look add your own handwritten valentine. Then attach it to your gift using a cute ribbon!
Or you can always cut out your message with vinyl and apply it to the tag. This would be a great idea if you are making a bunch of tags to add "To:" and "From:" on them.
These tags could even make a very cute Valentine banner, or you could try this wood cut out banner for Valentine's Day too.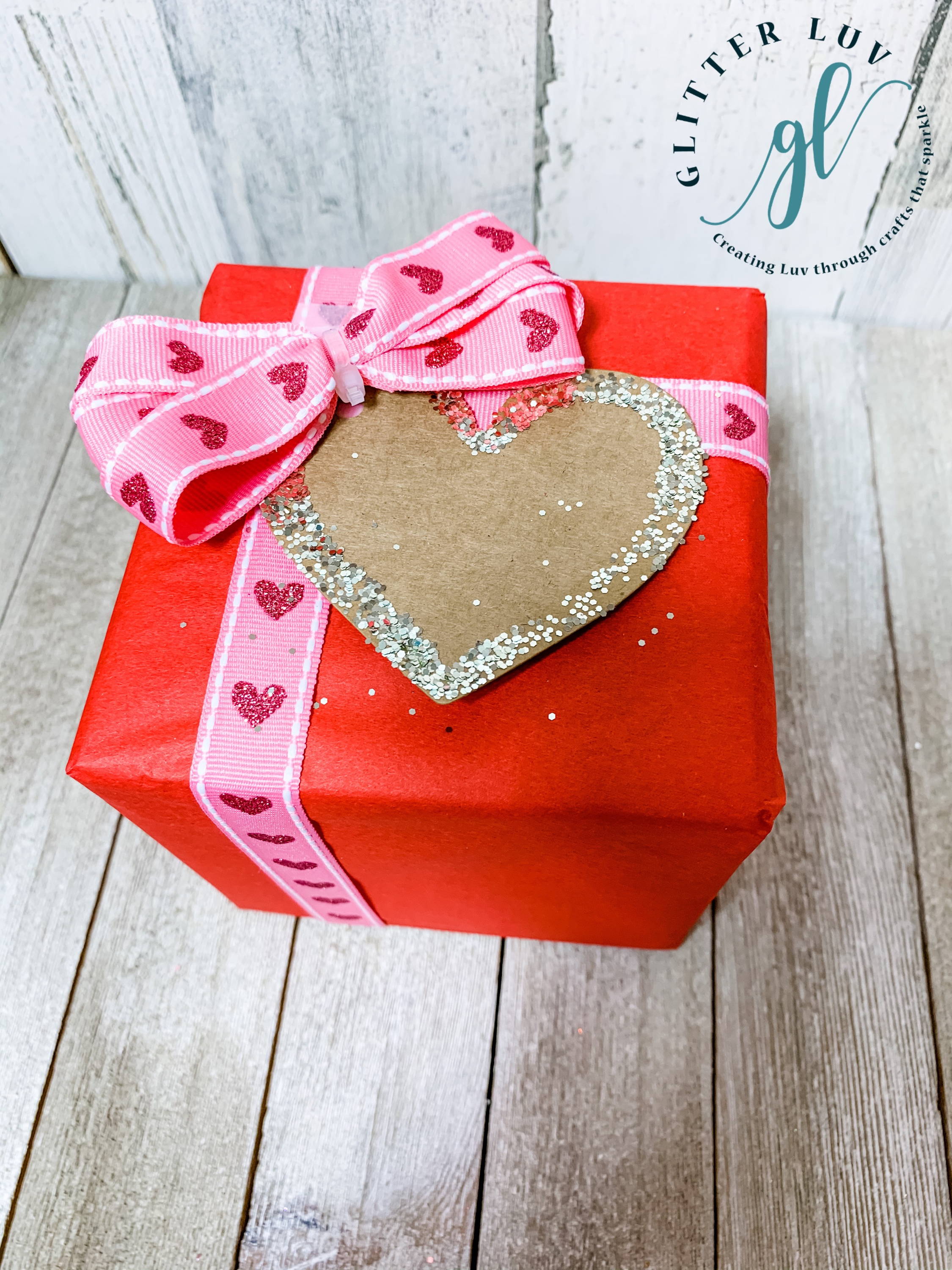 Now it's your turn! Share your creations with us in our Glitter Luv Creations Facebook group. For more great glittery ideas, follow along with us on Pinterest, where we share lots of great projects.