Glittery Valentine Banner
We are midway through January!!! Less than a month until Valentine's Day. We have been celebrating by sharing deals for our favorite Valentine glitters with our email subscribers. Have you seen them? There are so many beautiful shades of red, pink, metallics, and shapes! Looking at these fun colors inspired us to get crafting. A banner is an easy way to add a touch of festive holiday decor.
All you need are some wood cut outs, twine, glitters, and a few other supplies. Gather your supplies and get crafting with us. There are so many places to display a fun glittery Valentine banner. I'm thinking on a mantel, stair railing, window, piano, an open shelf, etc. That is the great thing about banners, they can add a touch of sparkle and festivity to so many places.
We used wood cut outs, but this project could easily be done with paper too. Use a cutting machine to cut out whatever style of banner shape you are looking for and add the glitter as described below! The only thing I would do differently is pick colored papers and skip the painting. Although you could always experiment with different colors, looks, and glitters. Have fun with it!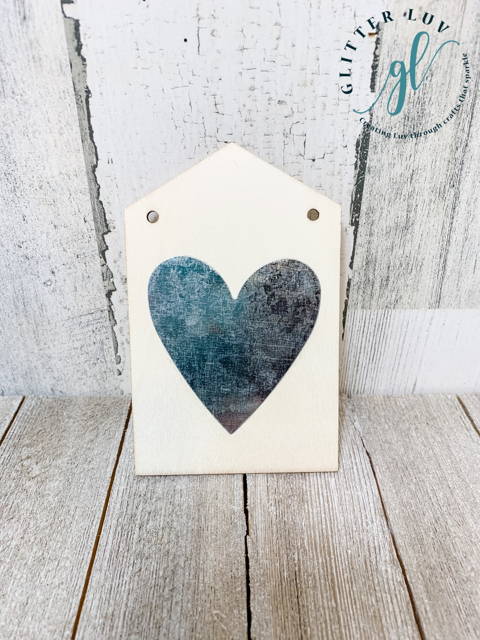 You will need a few basic supplies to get started:
1. unfinished wood banner cut outs
2. Paint
3. Glitter
4. Mod Podge
5. Paint Brushes
Let's get crafting.
1. Paint the wood cut outs. Ours had galvanized metal hearts in the middle so we painted around those.
2. After completely dry add glitter. Use mod podge to cover the cut out with a thin coat and sprinkle glitter over the mod podge. Allow to dry.
3. Seal as desired.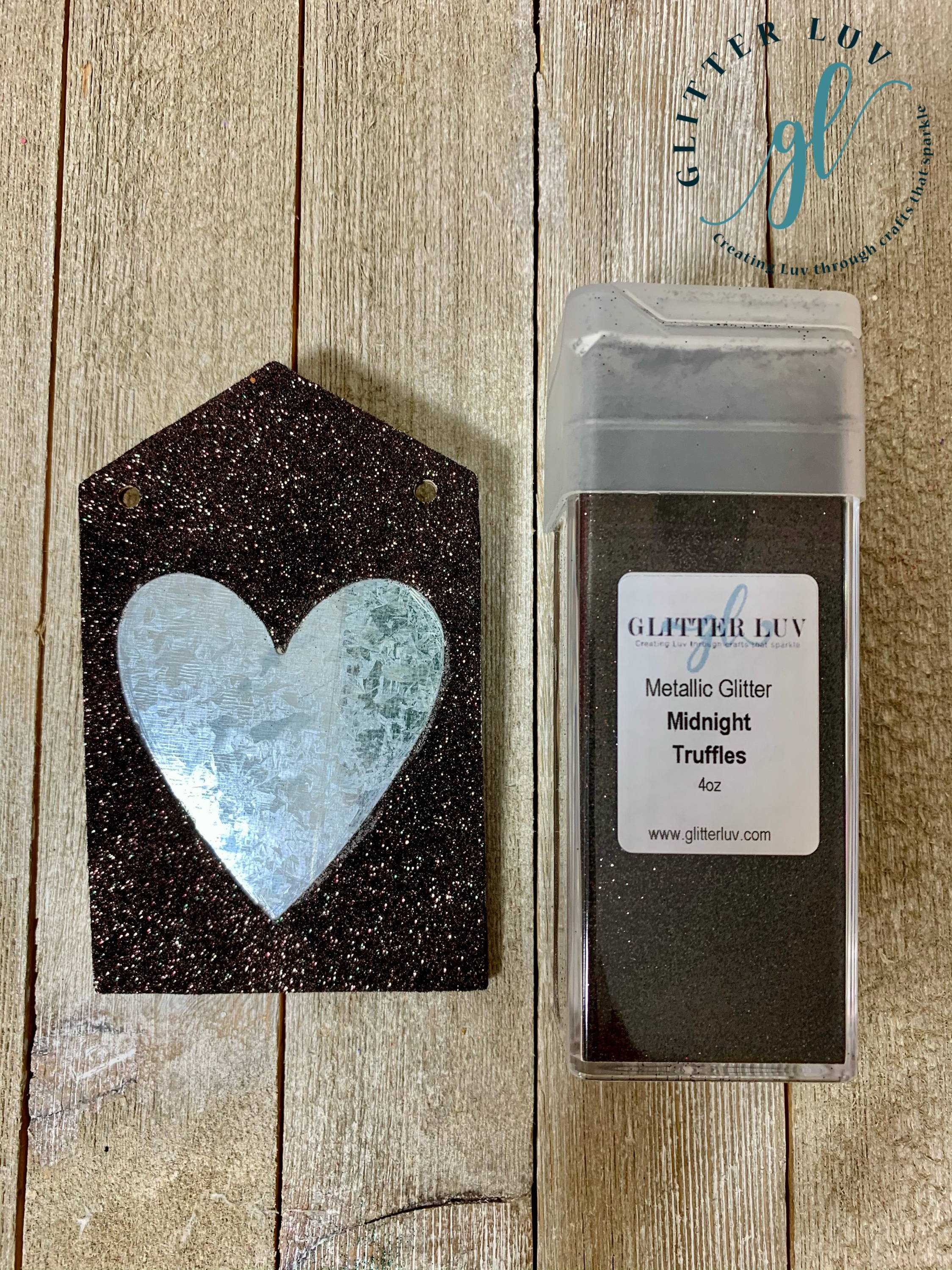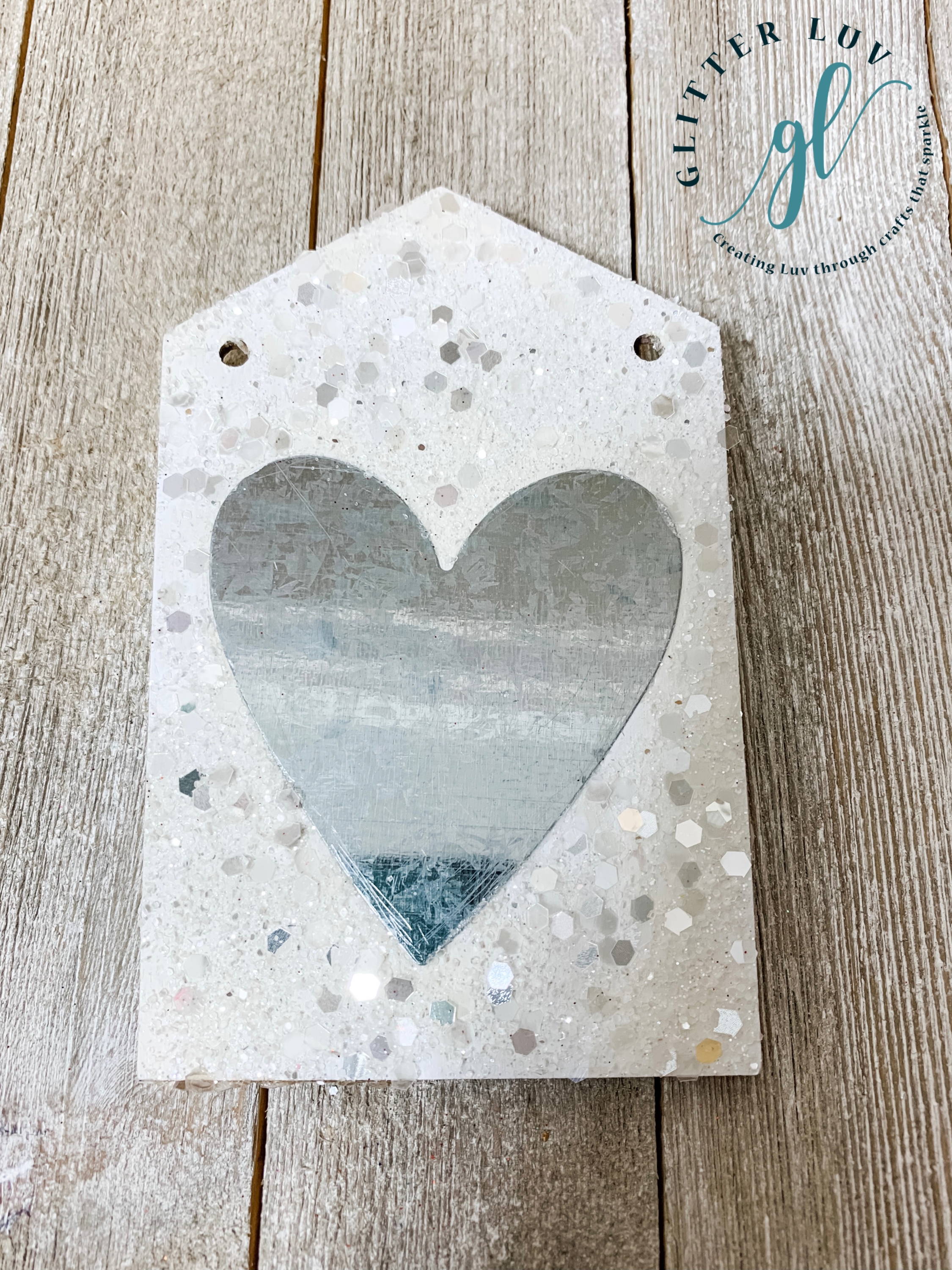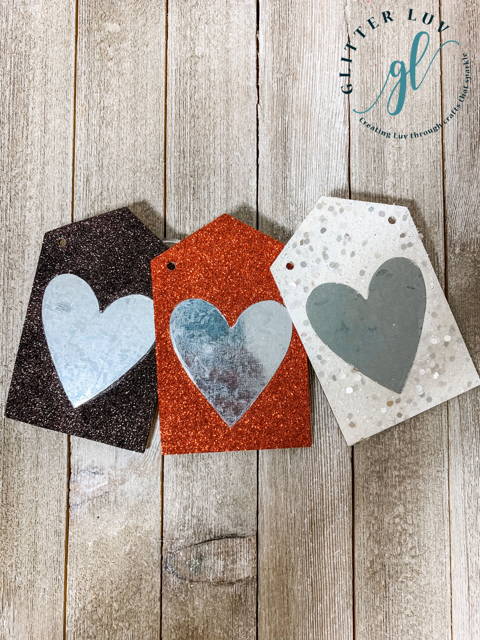 To finish the look string up the banner with twine, ribbon, or string of your choice.
Stop there and hang, or add a valentine touch using vinyl letters. We simply cut out vinyl lettering on our cutting machine to add to the galvanized hearts.
Our banner says "Happy VDay", but there are so many fun possibilities!
Banners could say: Love, XOXOX, Be Mine and more! What message would you display on your banner?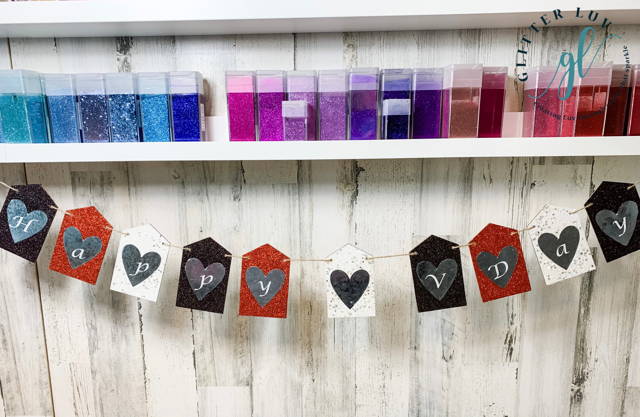 Now it's your turn! Share your creations with us in our Glitter Luv Creations Facebook group. For more great glittery ideas, follow along with us on Pinterest, where we share lots of great projects.