How to Make Resin Earrings
If you haven't tried our silicone molds to make earrings yet, you are missing out! We have had a variety of different styles, like these teardrop ones that can be made two different ways. Today's tutorial is great for beginners or if you want a simple look. Looking for a more difficult style, try creating an ombre look using different shades of glitter mixed with resin.
The mold we used came in our April subscription box, one of the awesome perks of our subscriptions boxes (besides saving money on glitters) is that they come with an exclusive crafting item. A mold, a tumbler, or some other awesome surprise. Don't you just love surprises?? And they keep getting better and better!
Let's walk your though how to make resin earrings step by step, including our pro tips! Grab your epoxy, mold, and glitter colors! And make this even more fun by inviting your family and/or friends to make earrings with you! Thrown on some music and have a good time.
You will need these items to make your own resin earrings:
1. Epoxy/Resin
2. Glitter in one or multiple colors
4. Jump rings or jewelry wire
We used the molds from our April Subscription box. If you haven't got on our subscription box yet, you need too!! Take a look at what was included in our April box below (comes in two sizes both pictured). Each box is different and a surprise, so much fun to receive!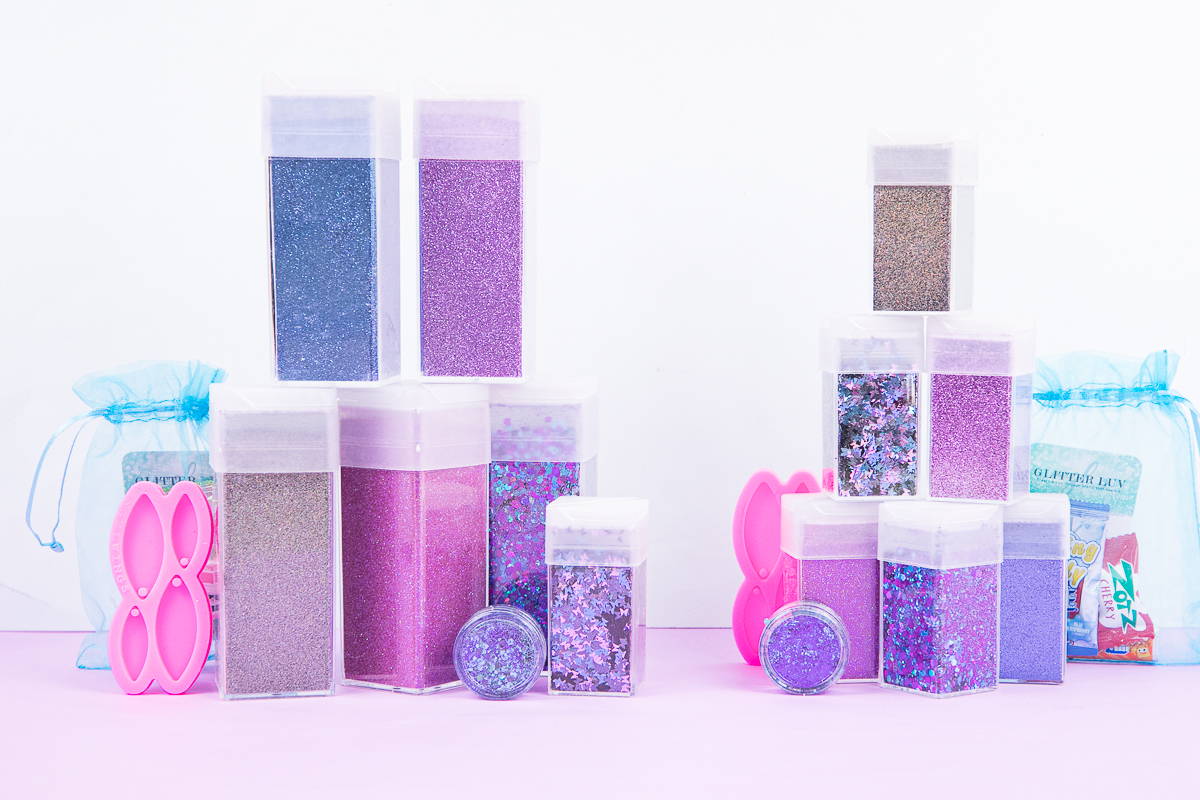 We used ridiculously pink holographic and teal metallic to make these earrings with the mold.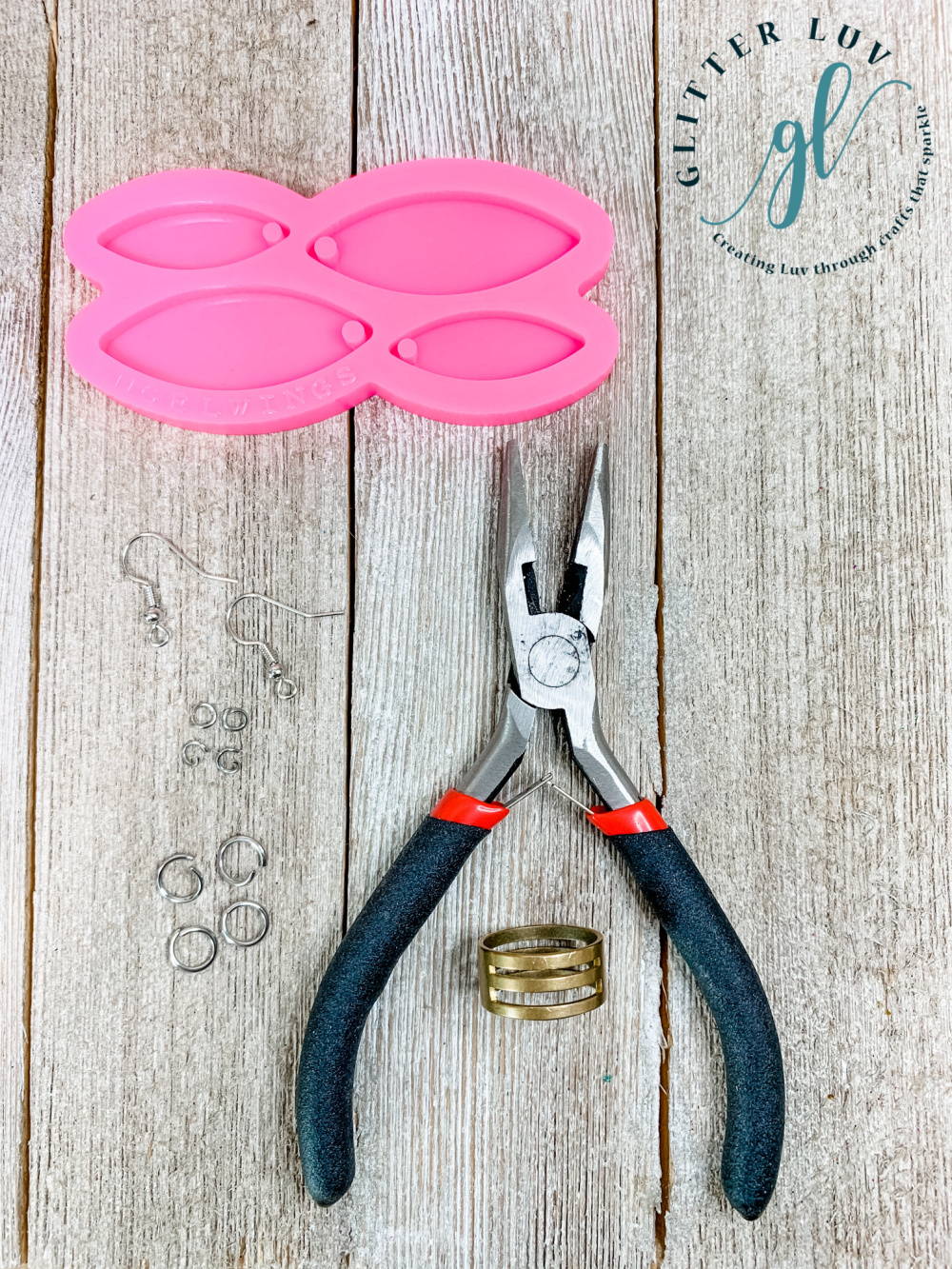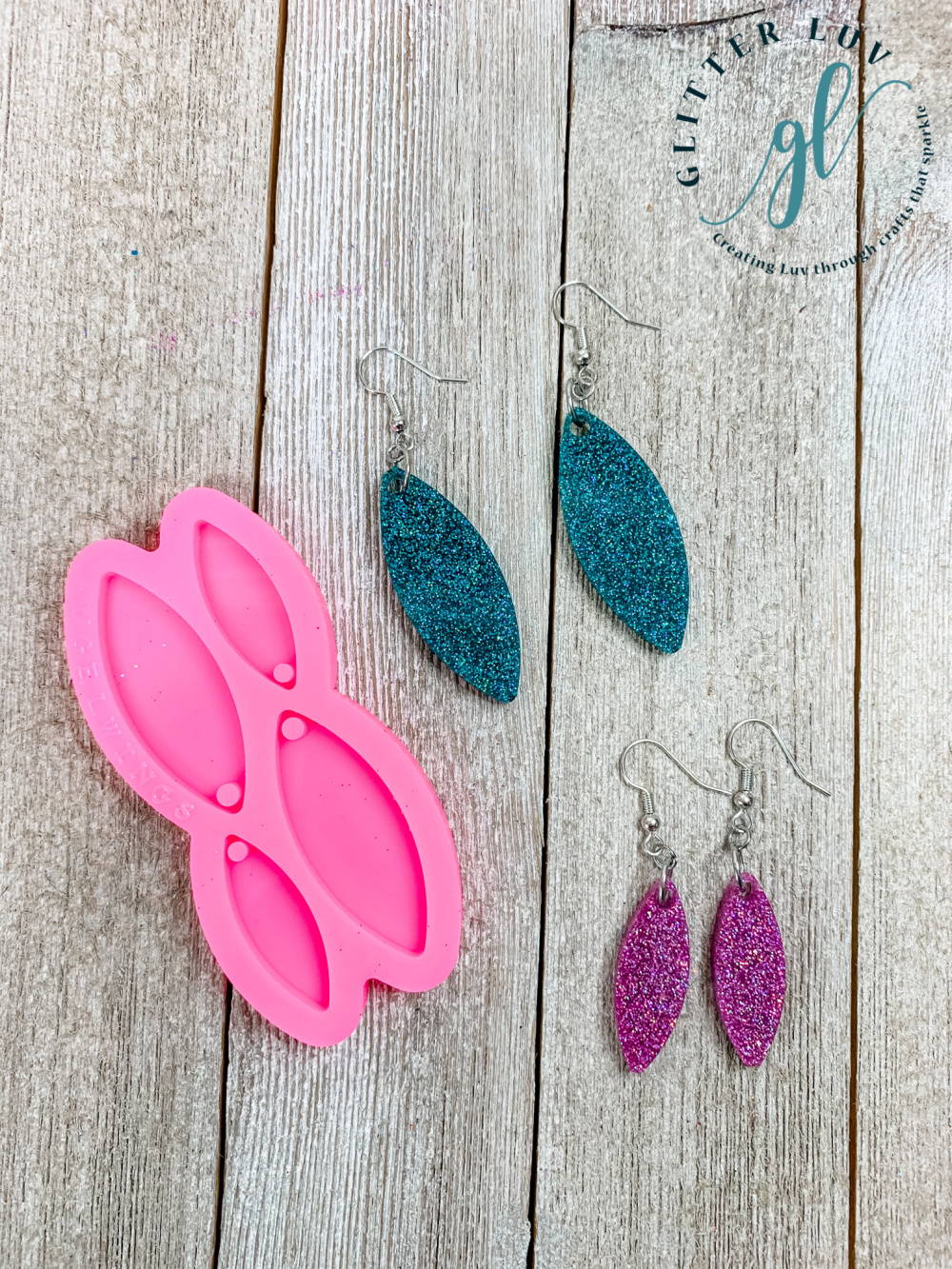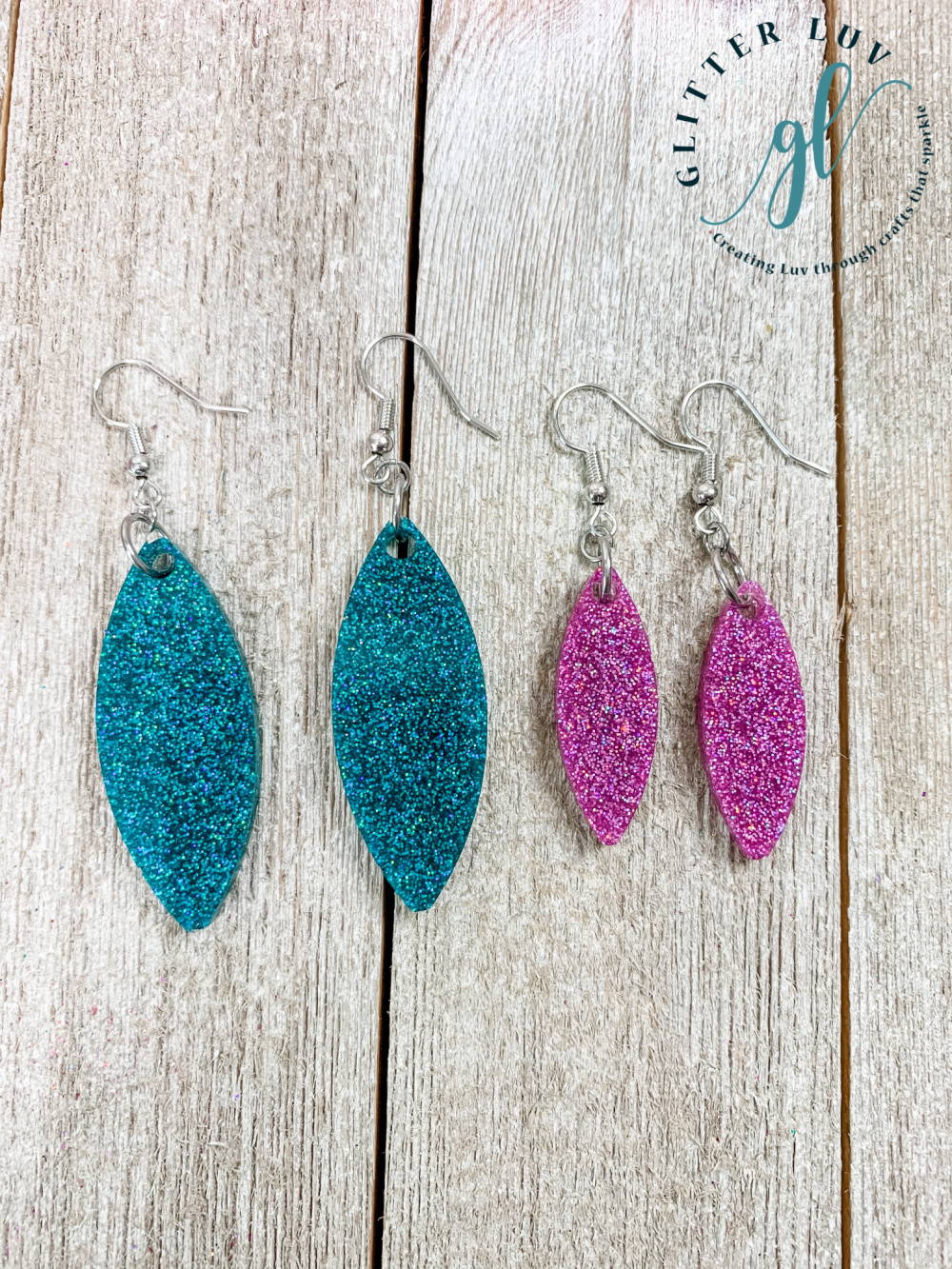 1. Mix epoxy per the instructions.
2. Add glitter to expoxy and pour into mold. PRO TIP: Check for bubbles at this point before allowing to set up or harden. You can see in we had an air bubble in ours that resulted in a little divot. This is important because, it can weaken the earring too, depending on where the bubble is.
3. Allow to set up and harden accordingly.
4. Add jump rings or use jewelry wire as per your preference. Assemble finished pieces with jump rings/wire. PRO TIP: Before completely closing jump rings or wire, check to make sure you like how the earrings are laying to avoid a wonky set up.
These earrings are so easy to make, but so fun. Great for gifting, craft nights, and more.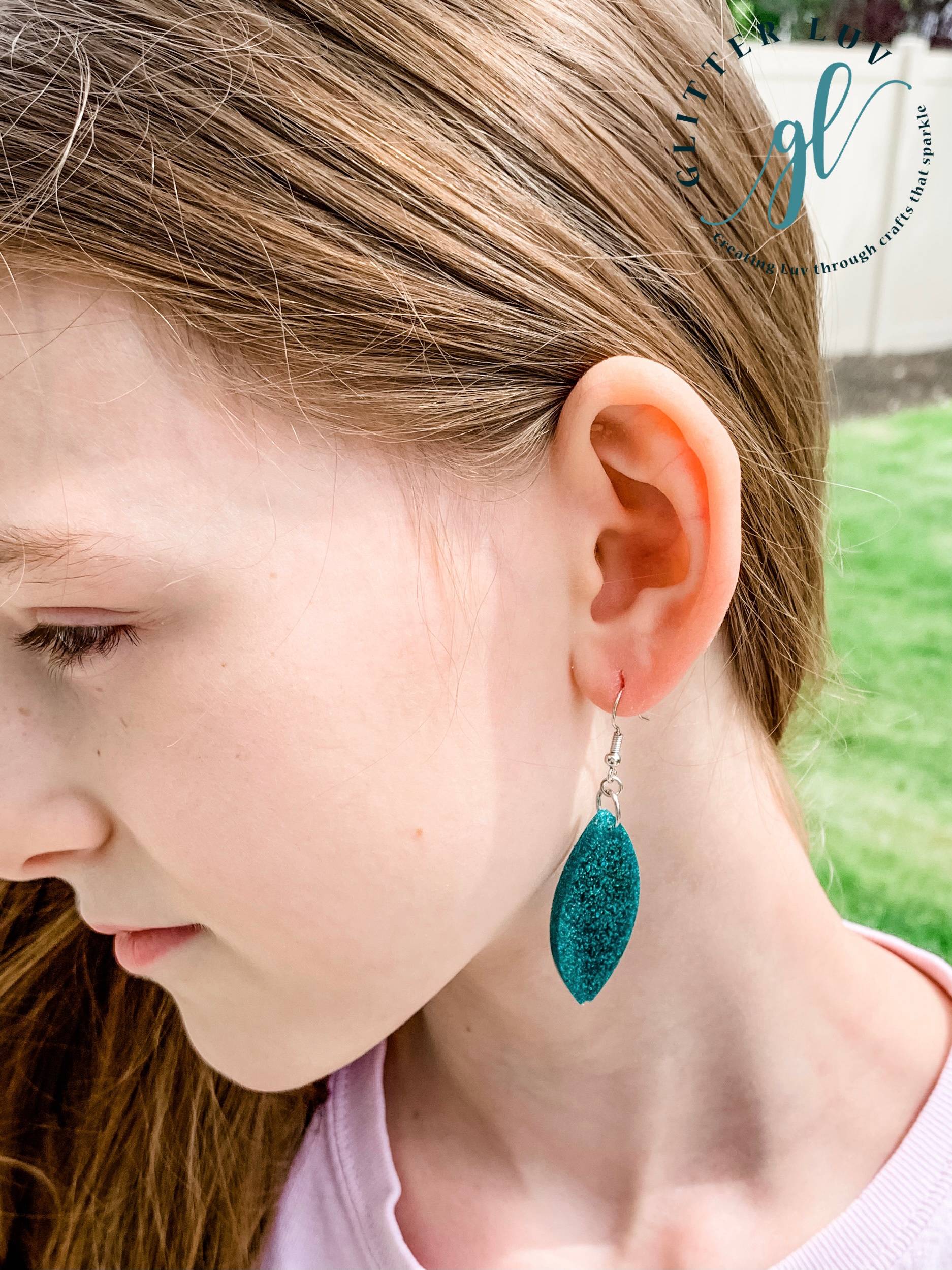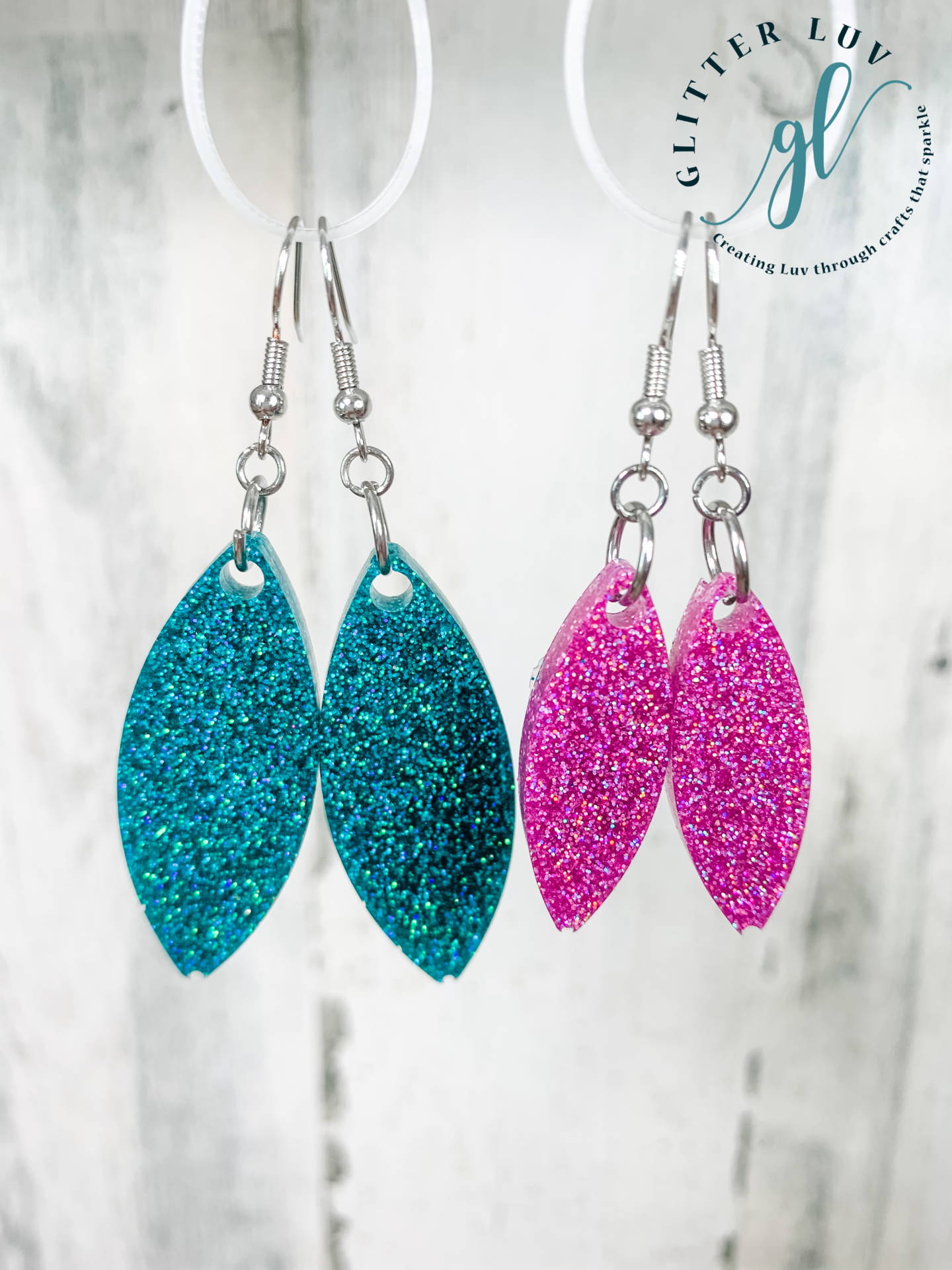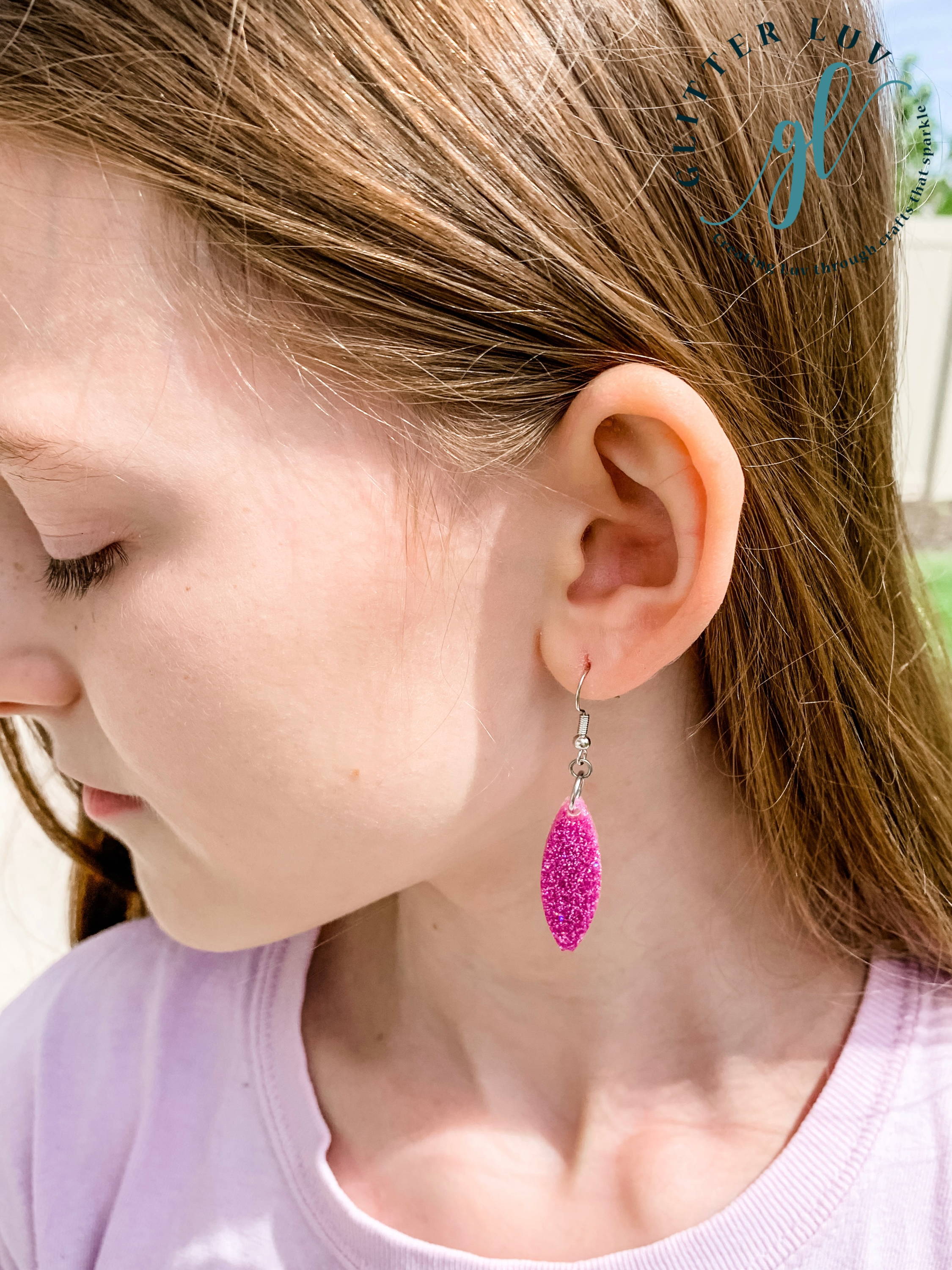 Check out how they look all put together. We did a couple of sets of jump rings to achieve the look and correct dangle we wanted. Using jewelry wire can also give it a different type of finished look.
What color would love to use to create your own resin earrings? I think they would be really cool with an ombre effect using different shades of glitter.
Please pin this post for later: