Thanksgiving and Christmas Wood Crafts
Are you ready for some more adorable and fun wood kits to create your own custom and personalized decor for the holidays? We've got two more cute wood kits to feature today. Let's take a look at them and how to make them your own. We have a new Thanksgiving Leaning Ladder Set and a Christmas hanging sign.
Grab them both now, so you can have two fun craft projects to work on in November. Whip up the Thanksgiving Ladder Set now and the Christmas sign is a perfect project for Thanksgiving weekend or a Christmas craft night get together. Or buy the Christmas kit now and give it to your friends who love crafting as an early Christmas gift! They can enjoy the crafting and personalize it to their tastes and display it through the Christmas season.
It's time to gather your paint and supplies and we will outline how to easily make these wood DIY kits your own special creation! And don't forget to tag us on social media if you share your creations using our wood kits and glitter!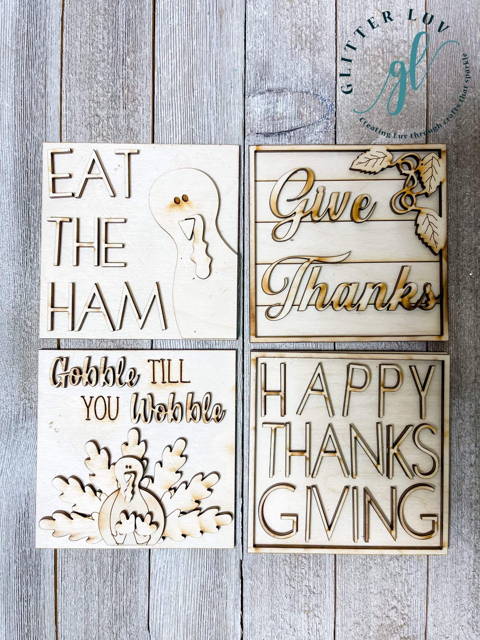 You will need a few basic supplies to get started:
2. Paint
3. Paint Brushes
4. Craft Glue
5. Any extra embellishments
How to make and assemble your wood kits:
1. Pick out your kit and paint colors.
2. Paint individual pieces.
3. Add embellishments such as glitter, or distressing using paints.
4. All pieces to dry completely.
5. Assemble by gluing all pieces together.
6. Allow glue to dry.
7. After completely dried, display by adding a ribbon or twine to hang the cute sign or insert the desired squares into the leaning ladder (watch how here).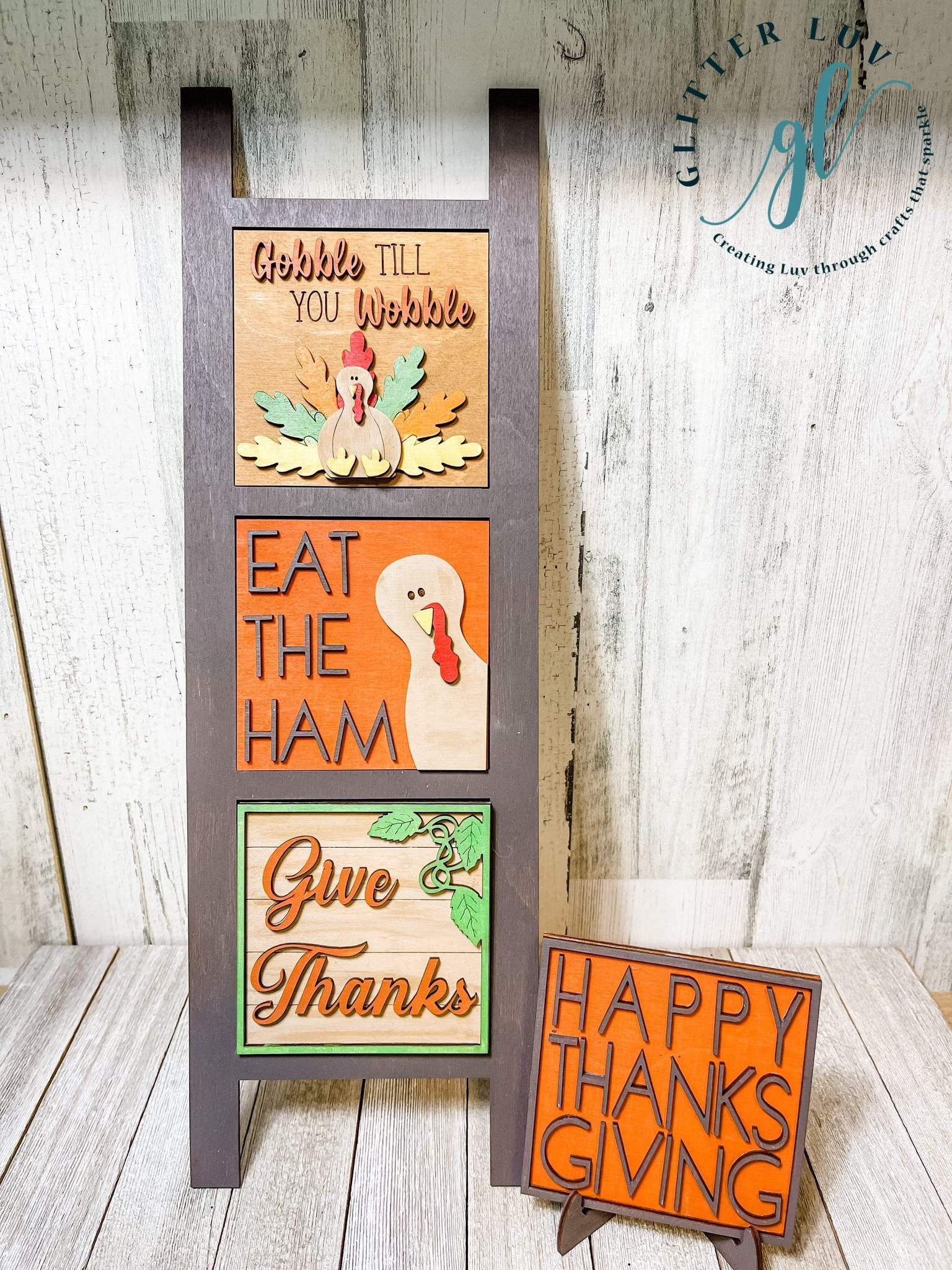 To finish up the look of these adorable wood kits, add your own individual touches. Add glitter or other textures to your pieces.
Add a cute bow or ribbon for hanging the sign or even to tie on the leaning ladder.
Use an easel to set up the fourth tile in the leaning ladder kit or switch out the tiles through out the season.
Don't forget to check out our other seasonal wood DIY kits too!
Now it's your turn! Share your creations with us in our Glitter Luv Creations Facebook group. For more great glittery ideas, follow along with us on Pinterest, where we share lots of great projects.