There are so many awesome ways to create glittery tumblers. We enjoy learning from others and then trying out new techniques like this swirl striped technique that our guest crafter, Doni Smith, shared in our
Glitter Luv Creations Facebook group
. You can watch the
full tutorial here
and we will share our tumbler inspired by this tutorial. The results are stunning and can be used in so many ways and using lots of different colors or types of glitter.
This tumbler starts out with a black and white striped base and then has a pop of colorful swirl stripes! We went with a bit of a Valentine's Day vibe using some of the colors from our January Valentine subscription box. If you aren't getting our subscription box, you NEED to try them out! We share lots of gorgeous colors and fun surprises in them.
Let's get turning our tumblers. You can see the photos here, but
the video
shares more ideas to create using this technique, like crating a full swirl stripe cup instead of a half swirl stripe like we did on this featured tumbler.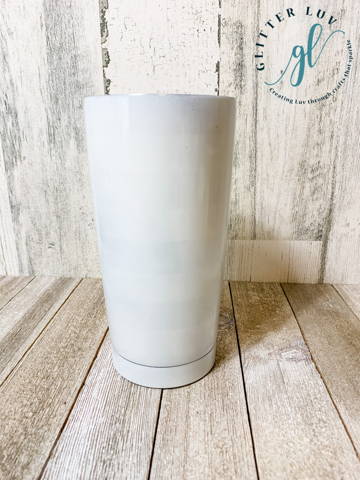 Ready to get started? Here is what we used in addition to regular glitter tumbler supplies, like a turner, epoxy, glitter, etc.
Spray paint
tape or vinyl to tape of stripes
optional vinyl decal
The glitters we used in this tutorial are: Champagne Sugar Metallic (linked below), Ridiculously Pink Holographic (linked below), Strawberry Bliss (from January subscription box), and Love's Desire (from January subscription box).
Use any colors you want when you recreate this tumbler. We went with a Valentine's theme for the swirl stripe, but this could be a fun technique for St. Patrick's Day themed tumbler or with your favorite colors. It can be done with a solid color cup instead of adding the horizontal stripes first.
1. The first step to create this tumbler is to spray paint the tumbler white. Let it dry.
2. Tape off stripes.
3. Spray paint black. Allow to dry.
4. Add a thin layer of epoxy to the cup on the turner. Start with the first color in the swirl stripe and sprinkle on cup in a diagonal across the cup as shown on the cup.
5. Repeat with the second and third color for the swirl stripe.
6. Then sprinkle a metallic white or opal glitter over the horizontal stripes allowing them to show through while still being glittery.
7. Add decals if desired and finish cup as usual.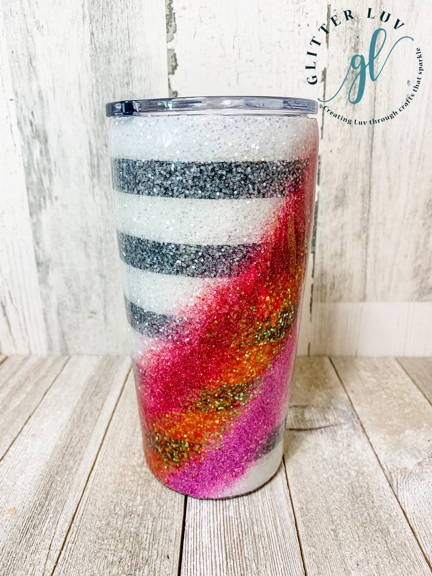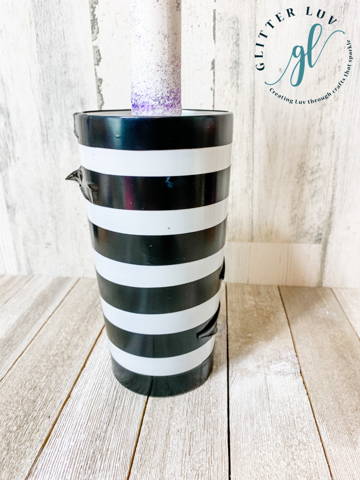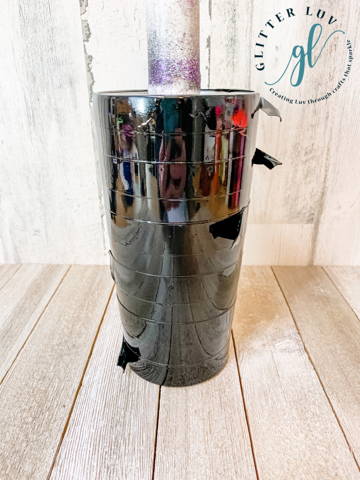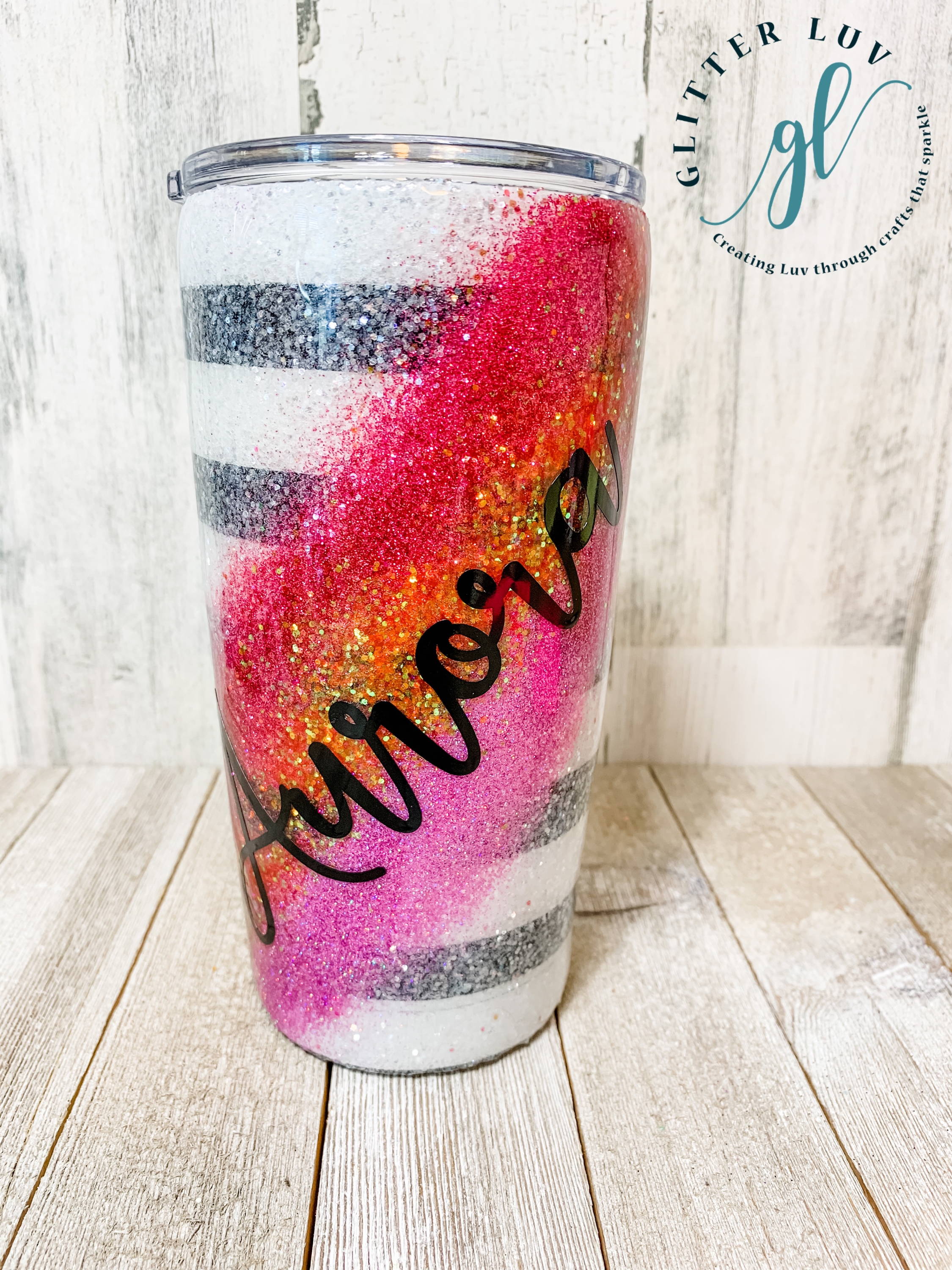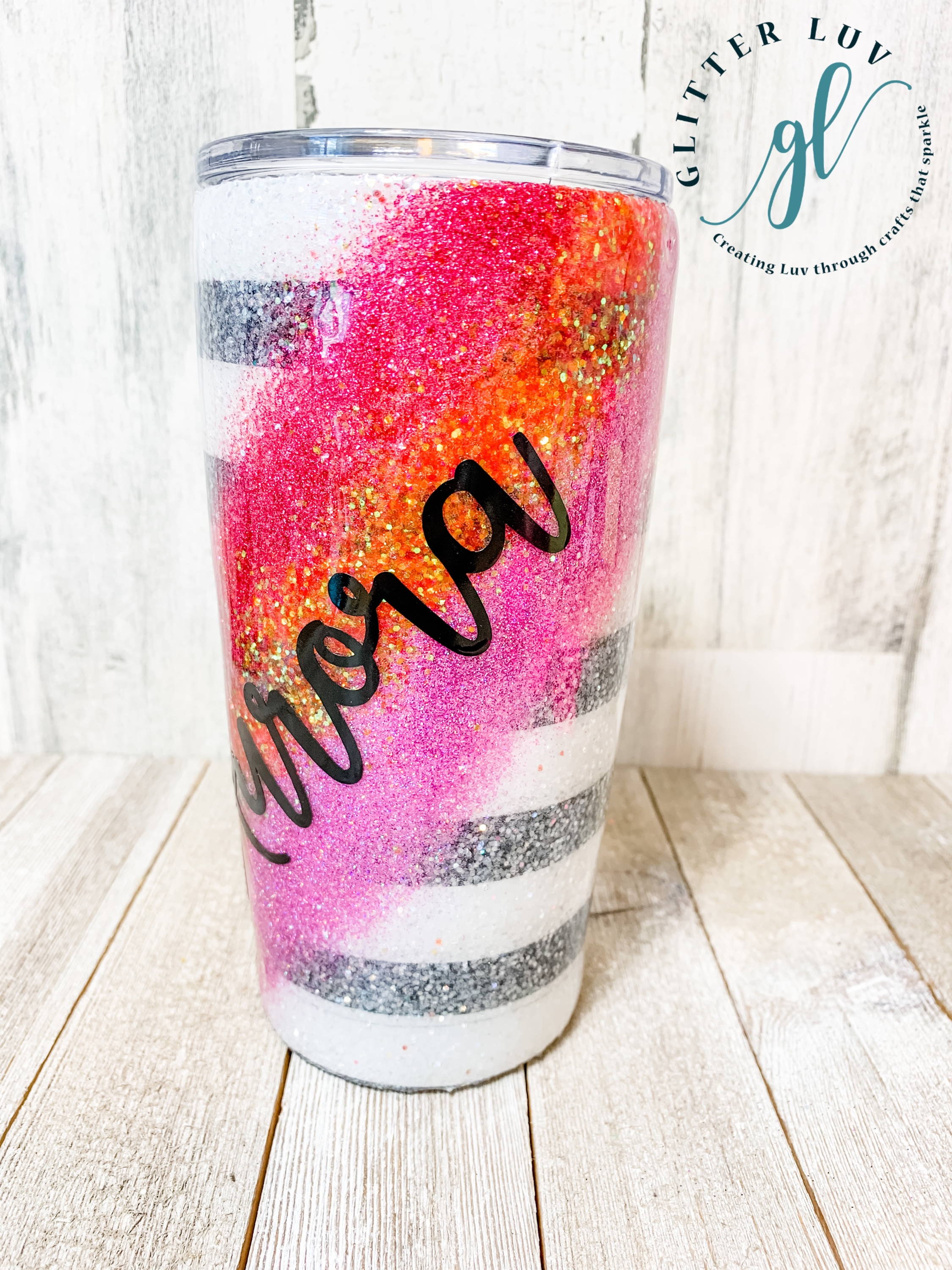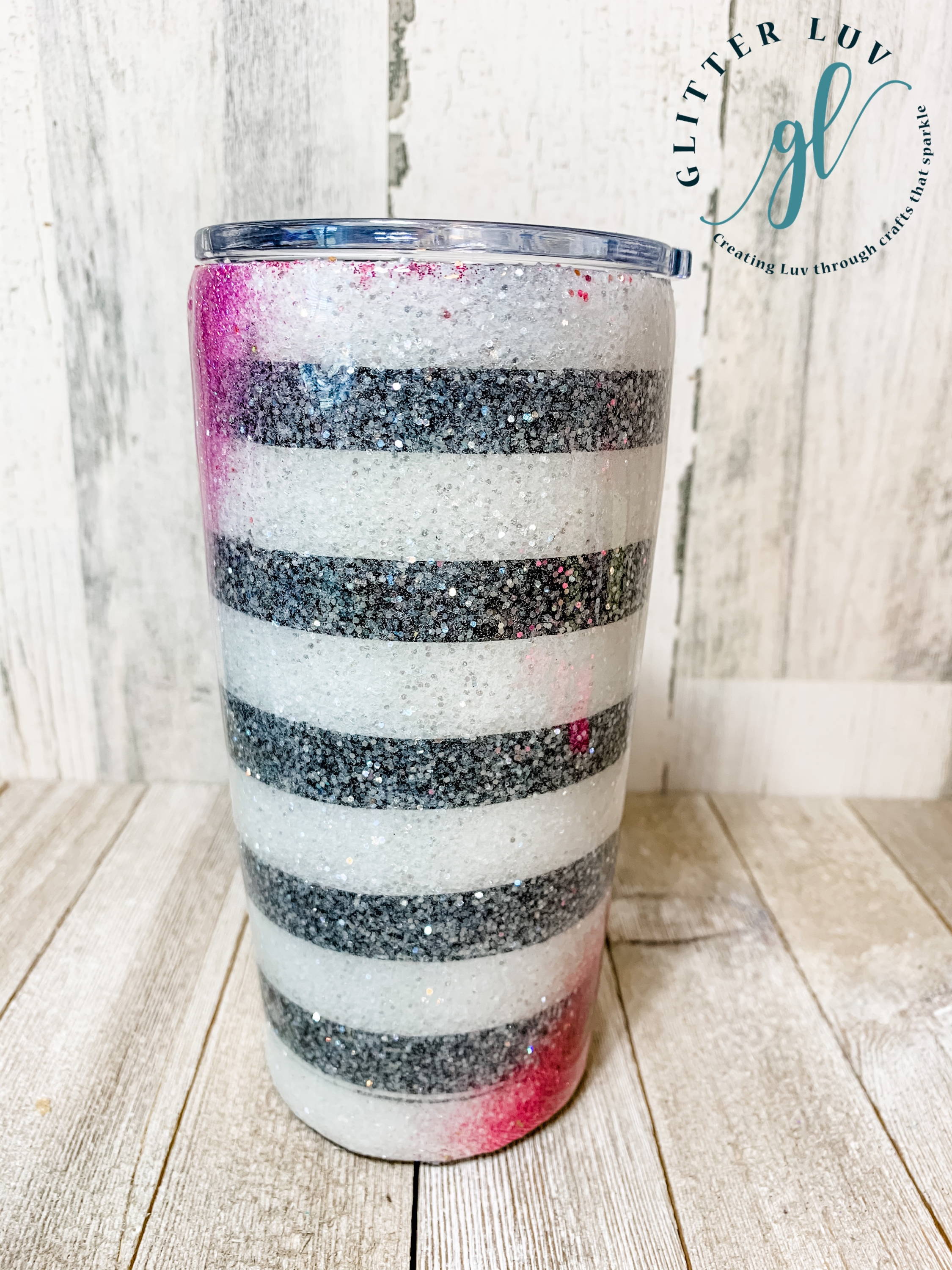 To finish the look you can add a vinyl decal, like a name, design, or whatever personalized touch you'd like to add!!! We added a name and it looks so fun over the swirl stripe. We are in love with how it turned out and are so grateful that Doni shared this technique with us.
Now it's your turn! Share your creations with us in our Glitter Luv Creations Facebook group. For more great glittery ideas, follow along with us on Pinterest, where we share lots of great projects.

Please pin this post for later: