Summer Tumblers with Glitter
Enjoy the last days of summer with some fun glittery summer tumbler ideas!
It may be August and back to school is sneaking up on us, but there is still so much summer to enjoy! Warm weather, last minute getaways, and trying to squeeze out every ounce of fun are all great times to grab some glitter and get crafting.
Need some inspiration? We've got lots of great summer tumbler crafting ideas. Stay hydrated in style with a glittery summer tumbler. There are so many different color and design options. We've got stripes, decals, palm trees, and more. 
See all of the fun ideas and more below. And take time to enjoy these last weeks of summer before they are gone!
Grab your glitter and go all out with these tumbler ideas for an all over glitter look. We share a bunch of different colors and styles to help inspire you.
A summer favorite treat, watermelon! This is a fun look for all summer long.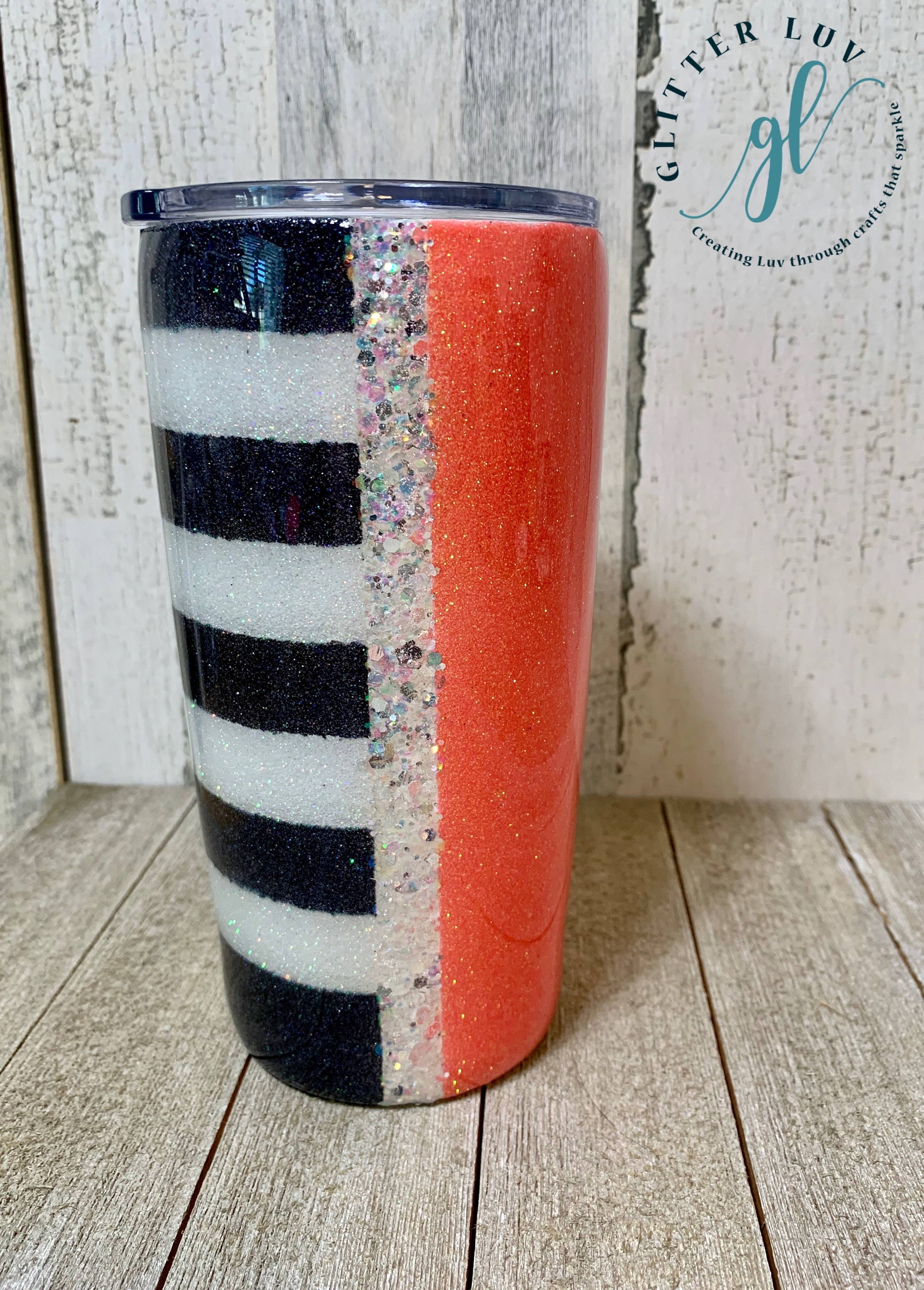 Can't decide on a color? That's okay do stripes, and colors. This one incorporates a fun summery coral, a fun vertical strip with chunky glitter, and completed with horizontal stripes. Add a name decal to the solid color for an extra personalized touch.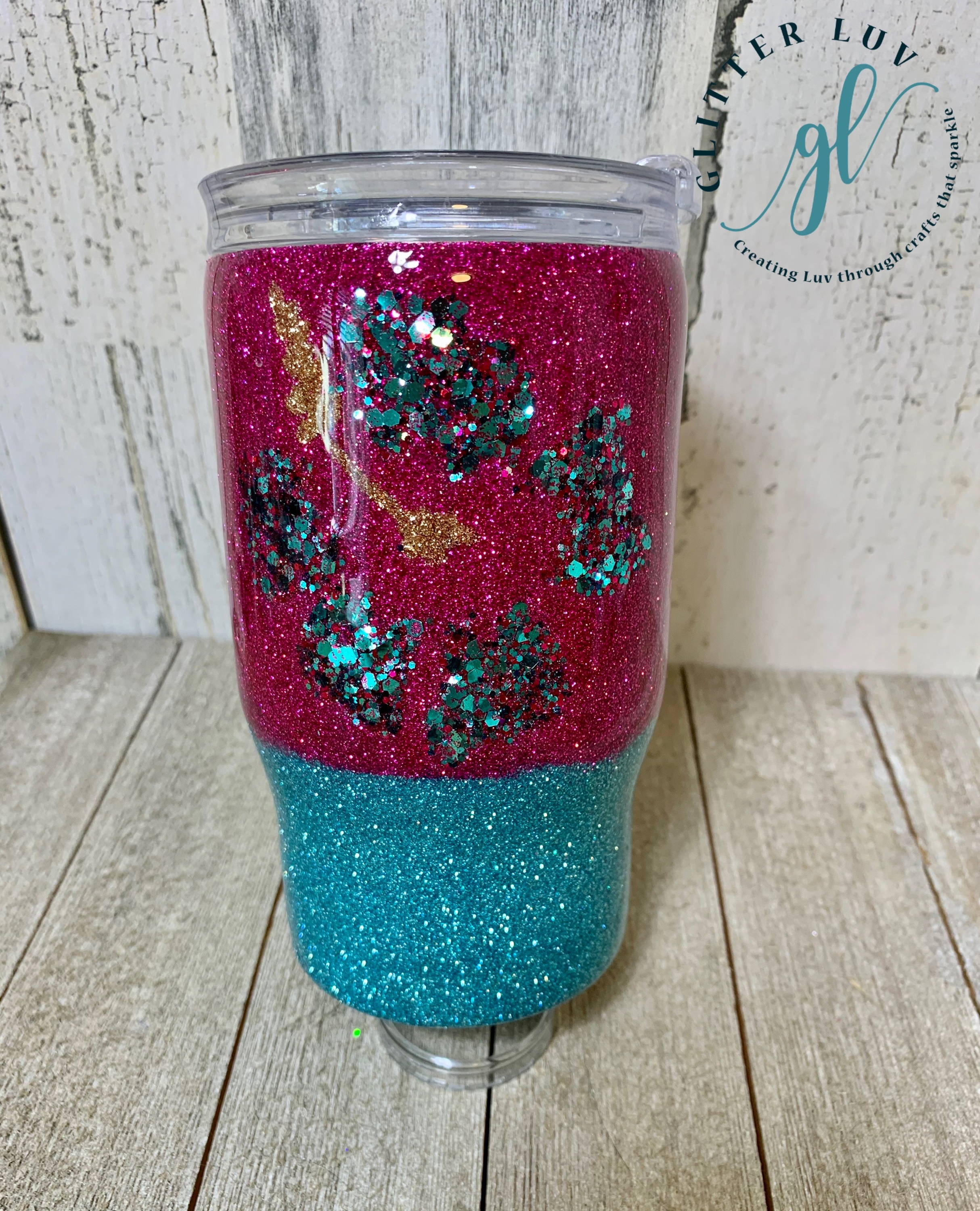 Dream of beaches and warm weather with this bright tumbler featuring a hibiscus flower.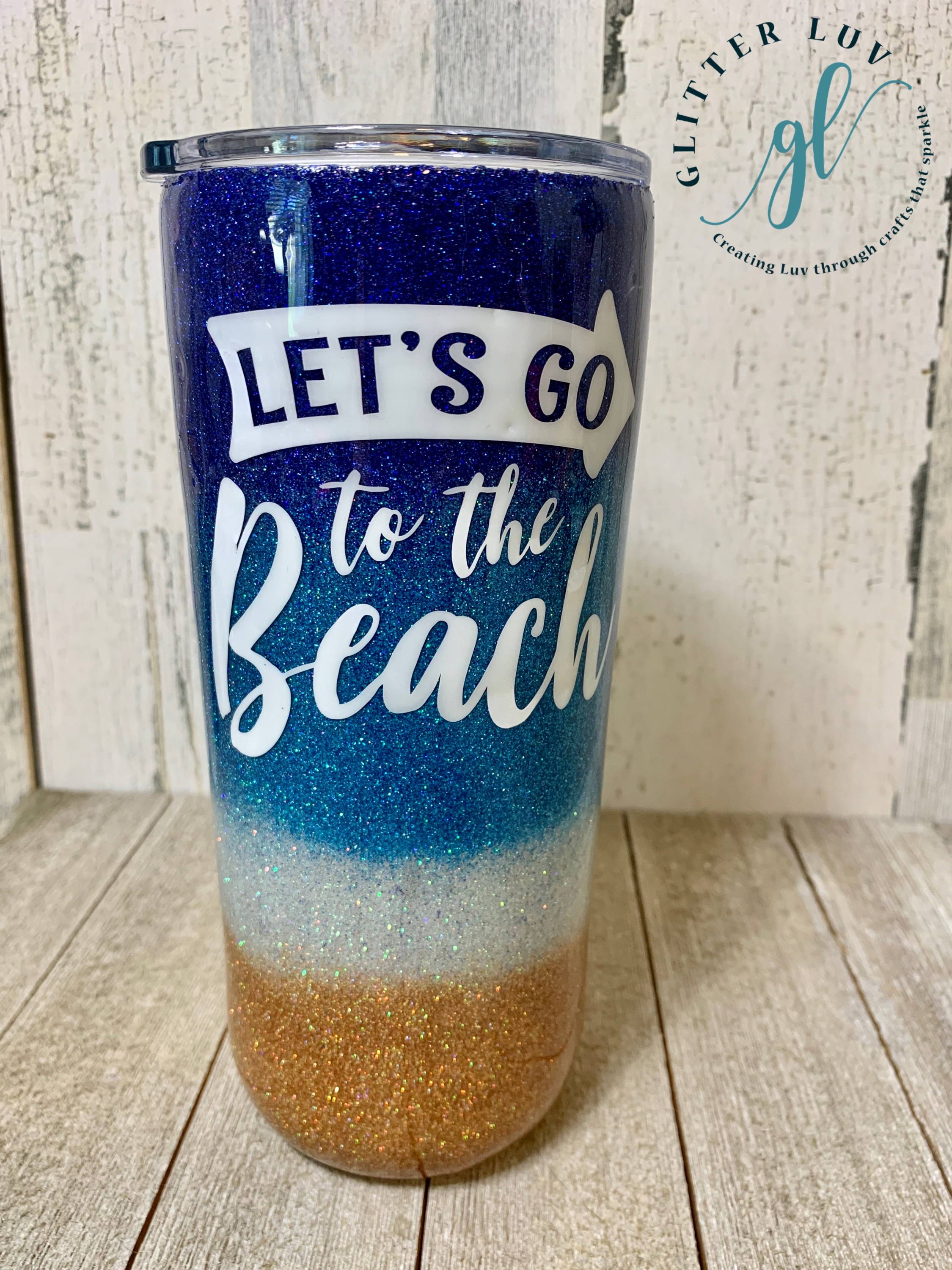 My summer mantra: Let's go to the beach! Add the mantra and a fun little beach scene in glitter to your favorite tumbler.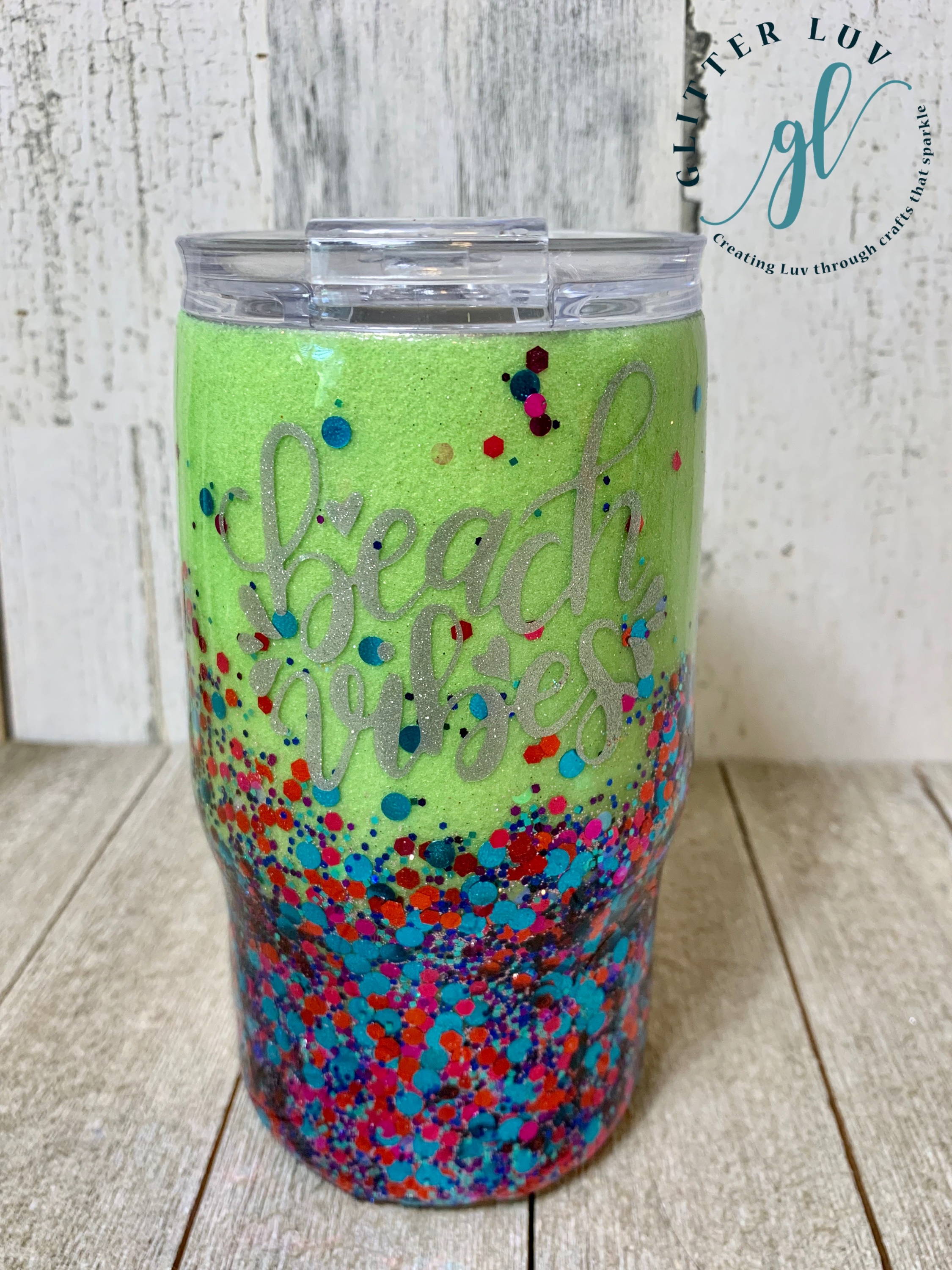 This cutie has beach vibes on one side and a mermaid tail on the other! Do an ombre of chunky glitter over fine for a varied look.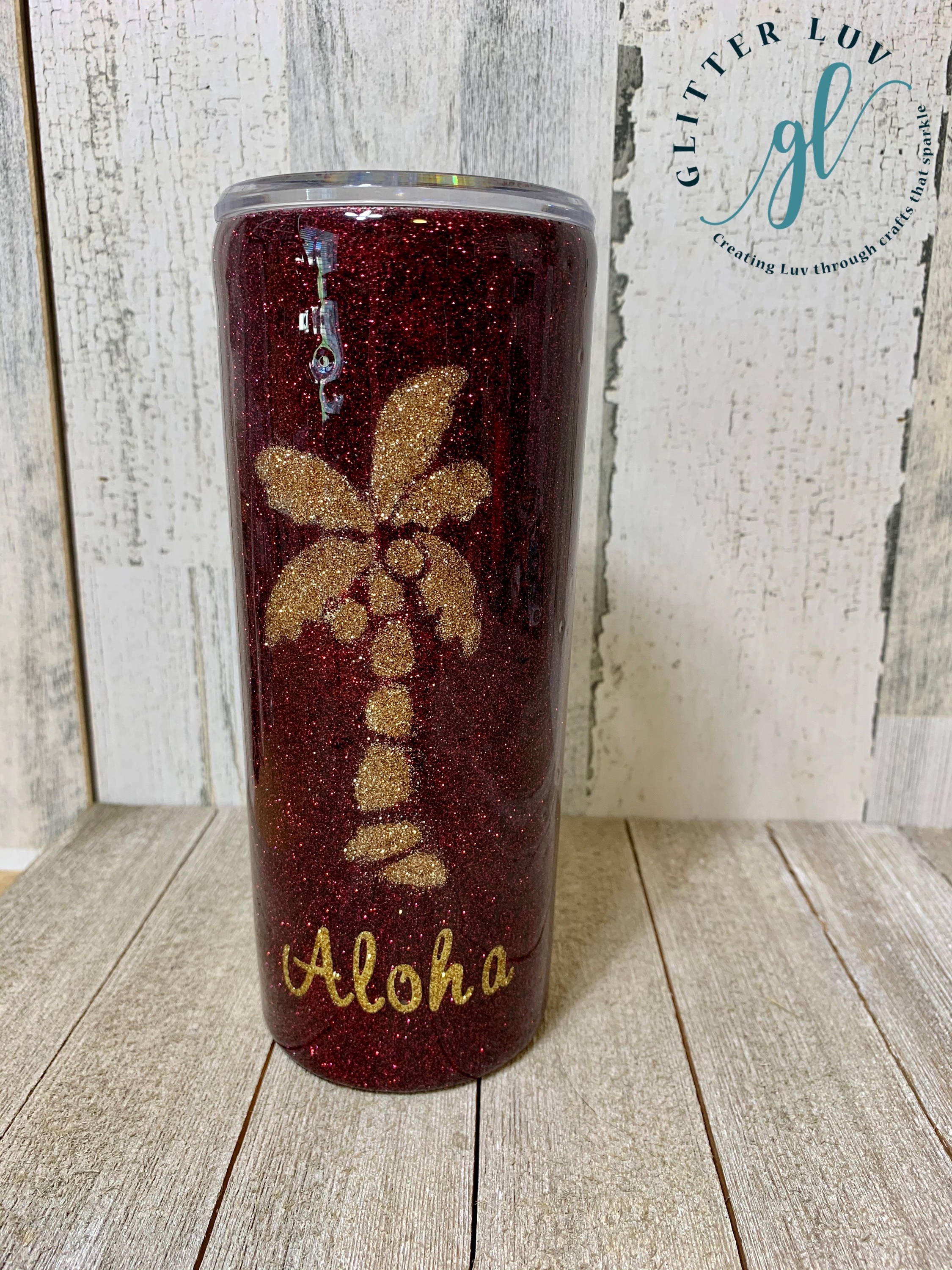 This one really reminds me of summer and paradise and wishing I was in Hawaii! This could work with so many color schemes too.
Glitter Dipped Summer Tumblers
Go for a little sparkle with a fun dipped glitter look. These cups have a clear or solid upper portion for vinyl decals and the bottom is dipped in glitter for a different color blocking look.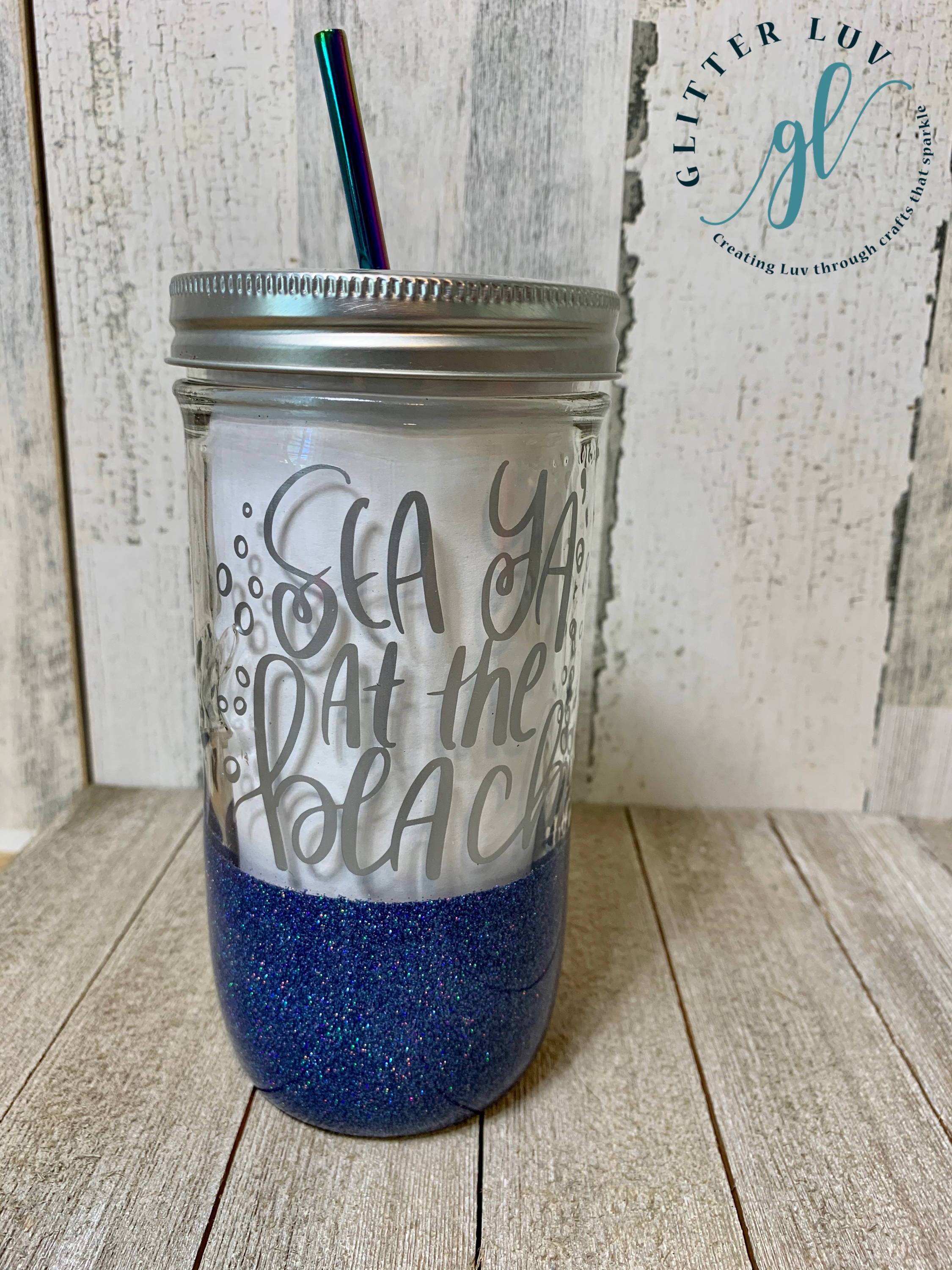 Add a touch of glitter with a dipped royal blue bottom with another fun beach themed decal!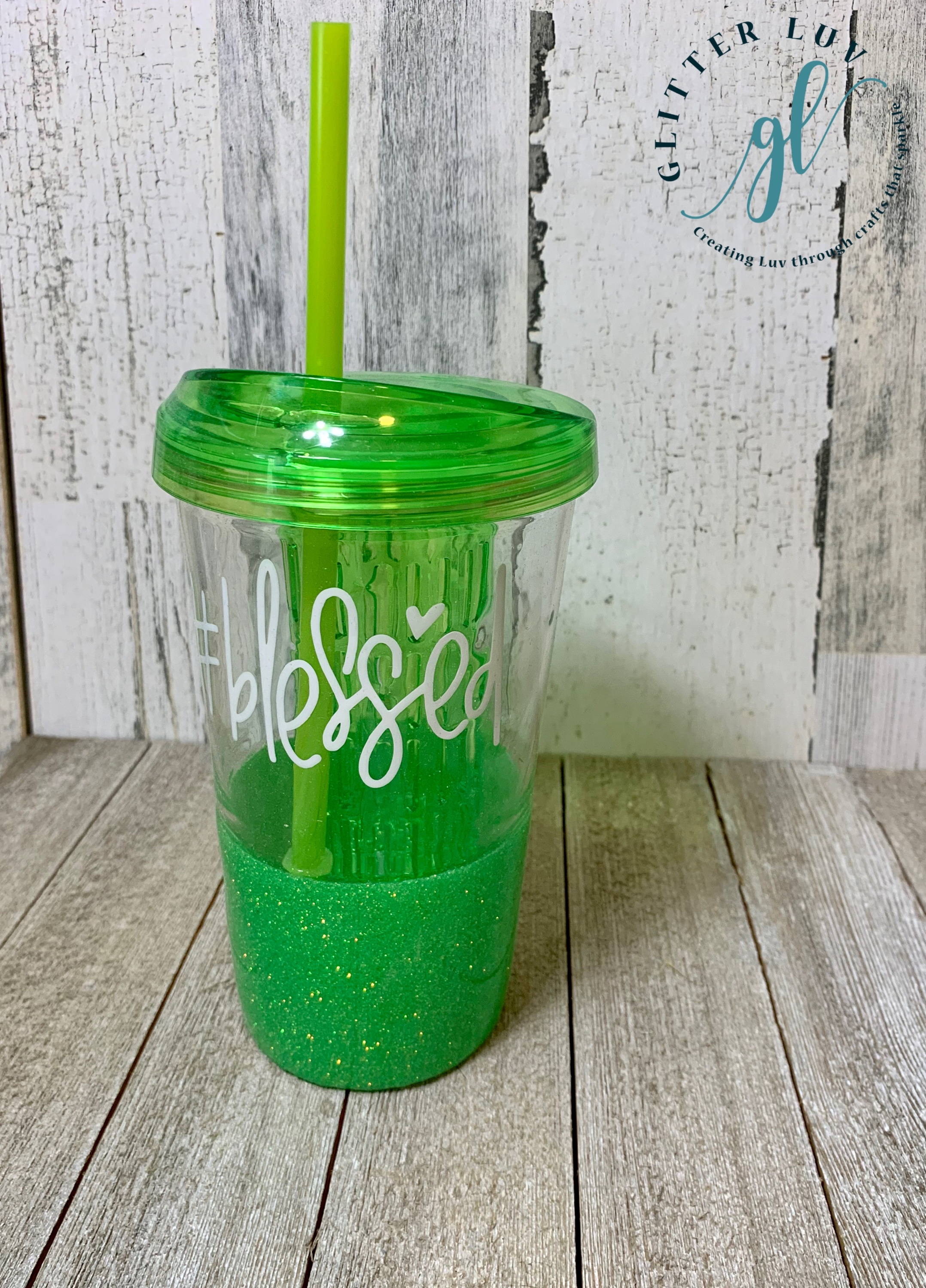 Match a colorful summery lime green with a dipped bottom and add your favorite hashtag like this one, #blessed.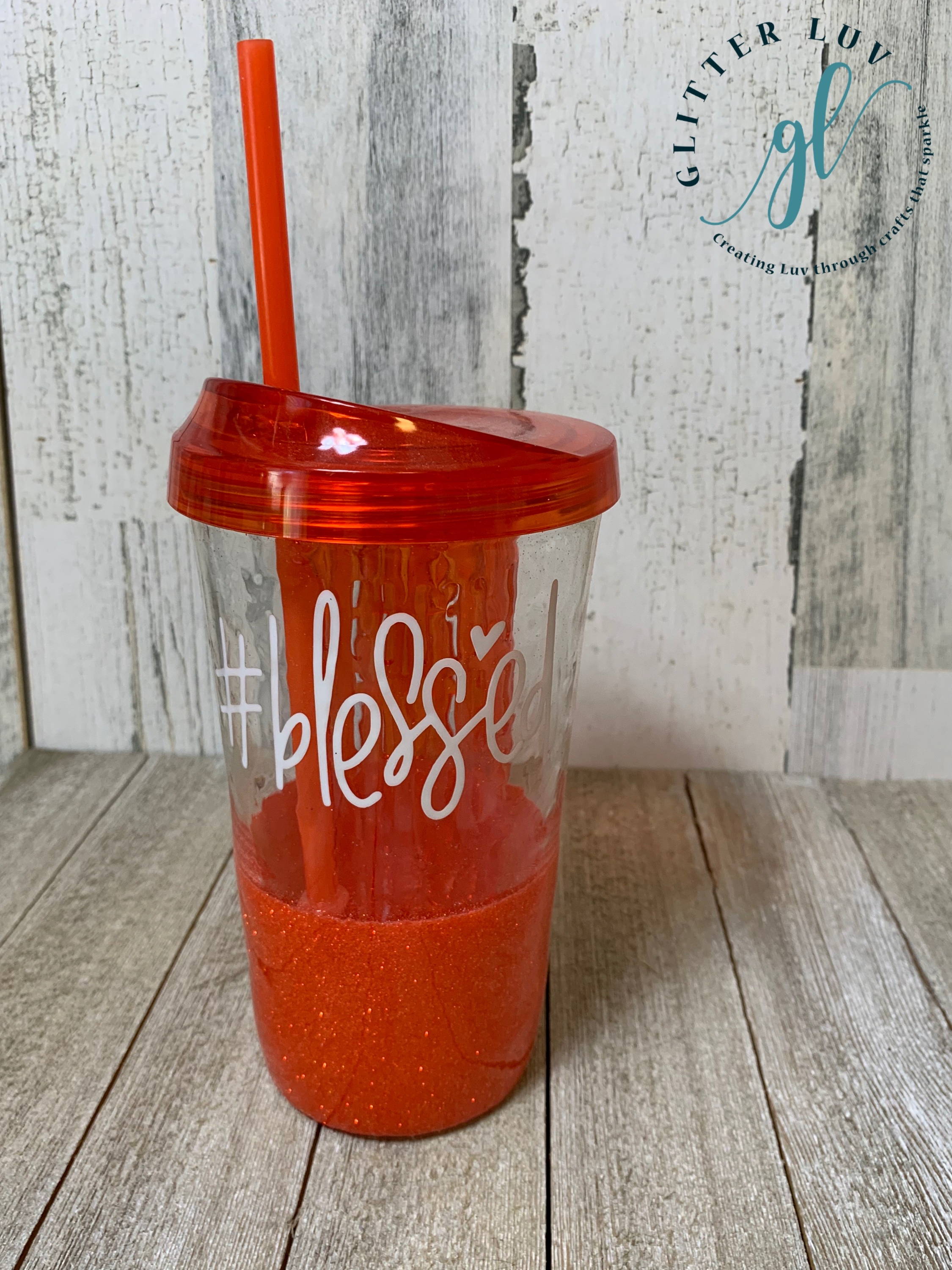 Or make a set of glitter dipped tumblers that match, but are different colors. These could be fun for best friend tumblers, or matching sets!
Please pin this post for later and follow us on Pintrest: