St. Patrick's Day Resin Keychains and Earrings
It's almost time to deck the halls with green, shamrocks, clovers and more. March is the start of spring and we are here for all of the green touches it brings. Enjoy the this lucky season by creating fun pieces of resin art using our silicone molds. There are a couple of different molds featuring clover and shamrock designs. They are perfect for creating earrings, keychains, and more.
They are also great for adding a pop of green to your St. Patrick's Day outfit. Avoid being pinched when you wear these pieces of resin art using green glitters. They are fun with all different kinds of glitter. We used chunky glitters for a fun look, but all types of glitter can look stunning with these molds. We even tried a two-toned look with gold and green. We lined the outer edges with gold and the inner with green. So pretty!
Grab your favorite glitter colors, some epoxy, and let's get creating these gorgeous charms for keychains, earrings and necklaces. P.S. Don't forget to tag us on social media when you share your creations. We might even feature you and your gorgeous creations!
You will need these items to complete this tutorial:
1. Epoxy/Resin
2. Glitter in multiple colors
3. Molds (see below)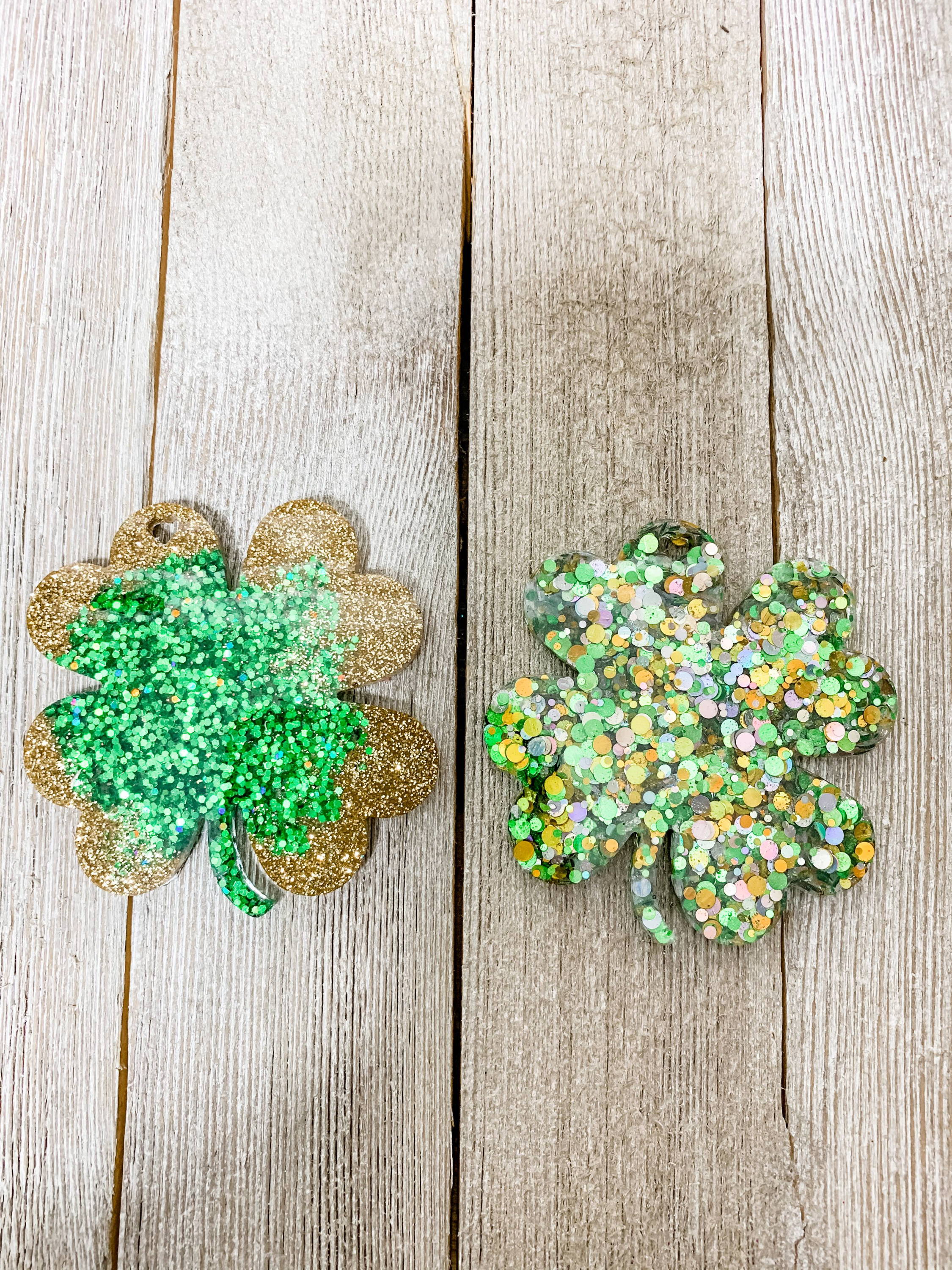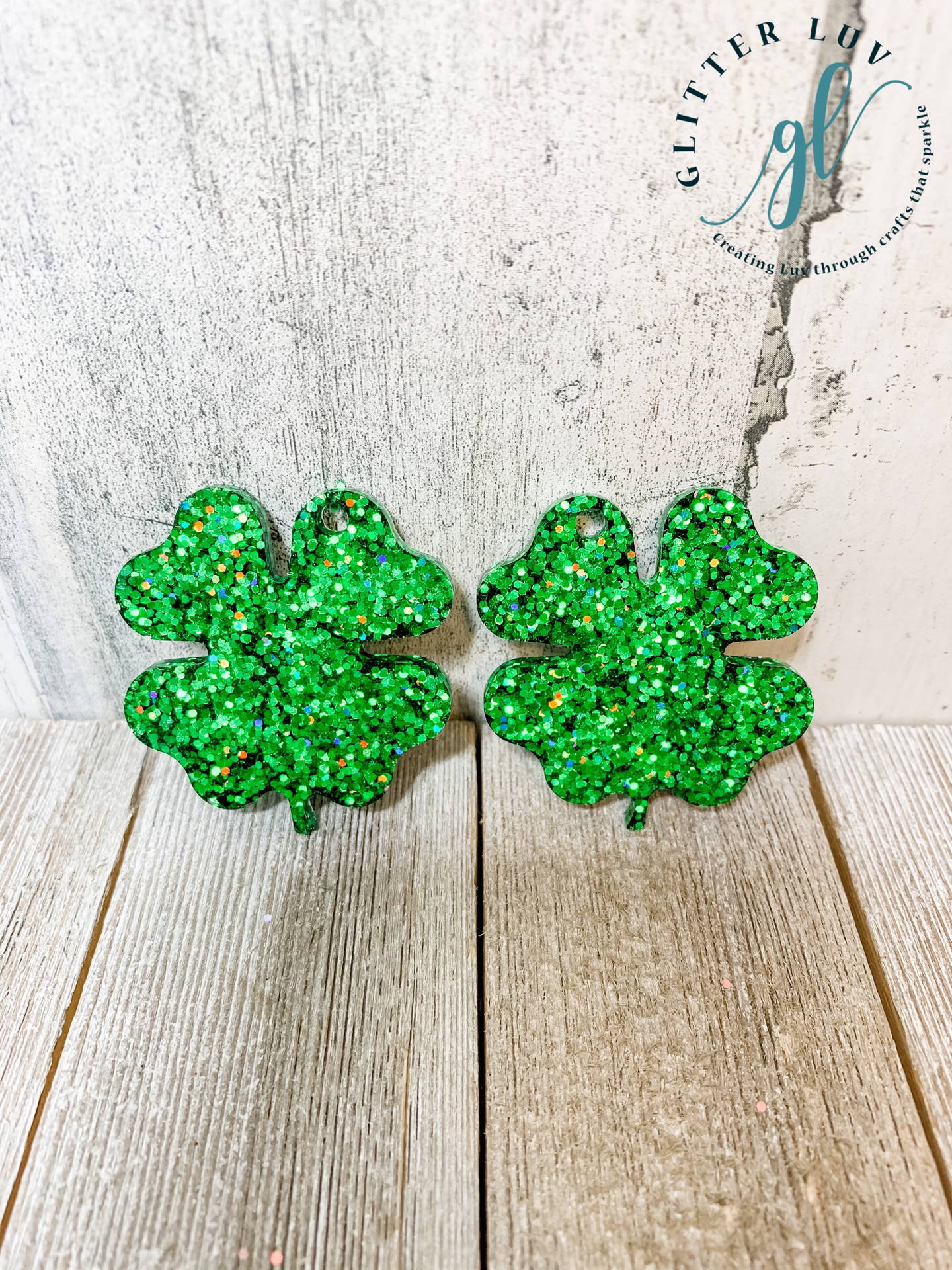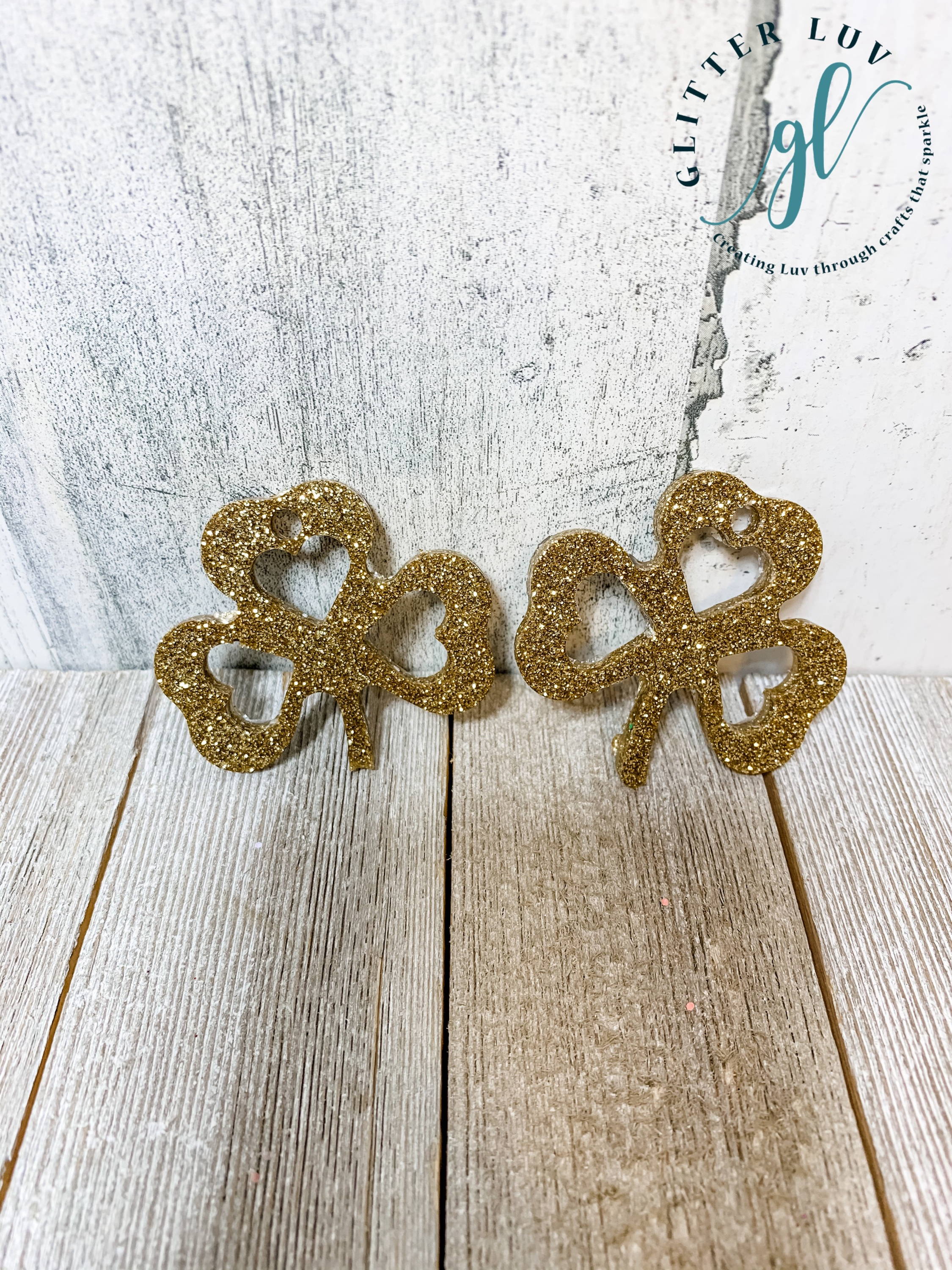 1. Pick your glitter colors and or designs. Mix up your epoxy and glitters.
2. Pour epoxy in molds. If using different colors add them as desired.
3. Allow to cure.
4. Pop out of molds and finish as needed.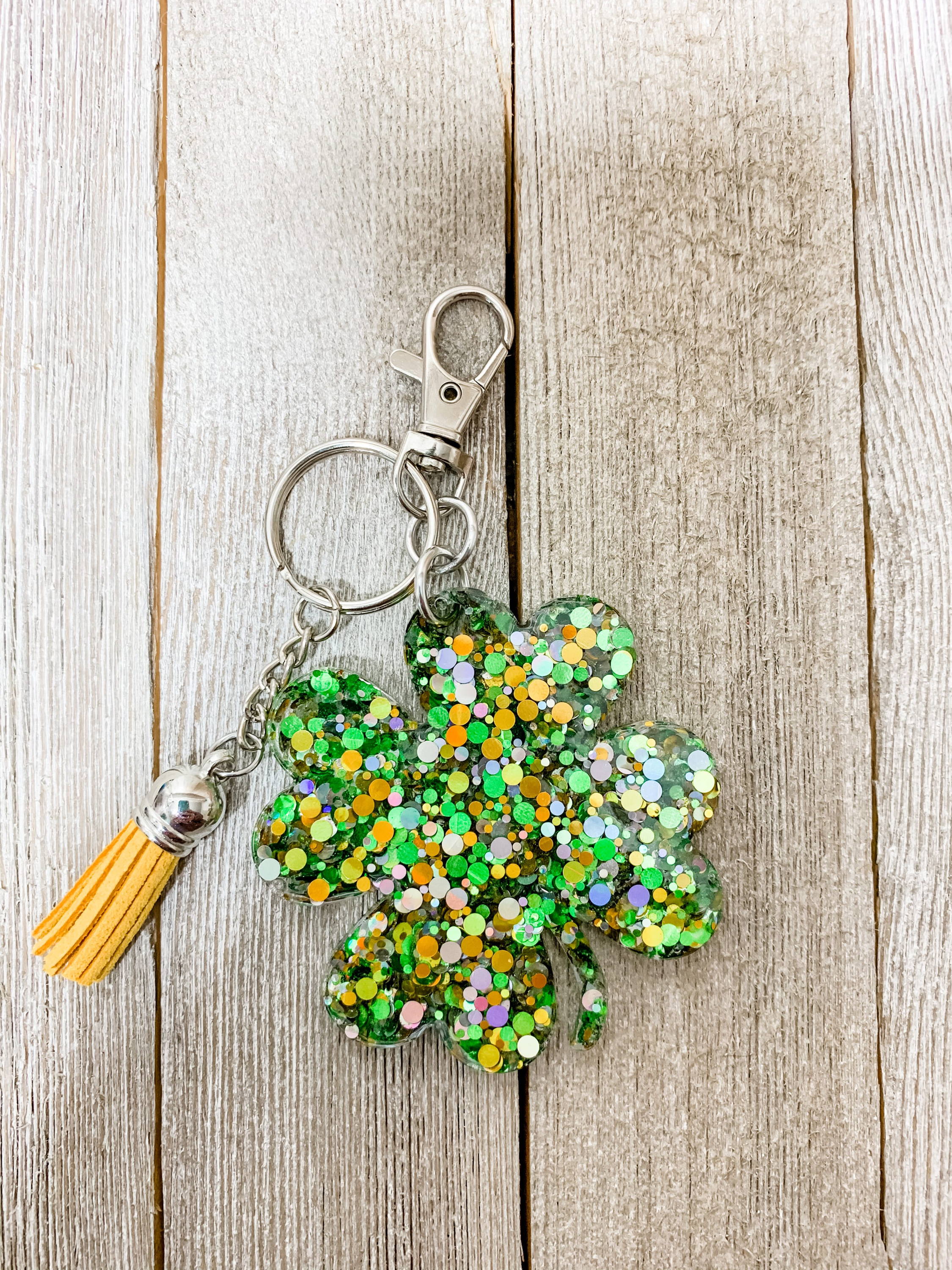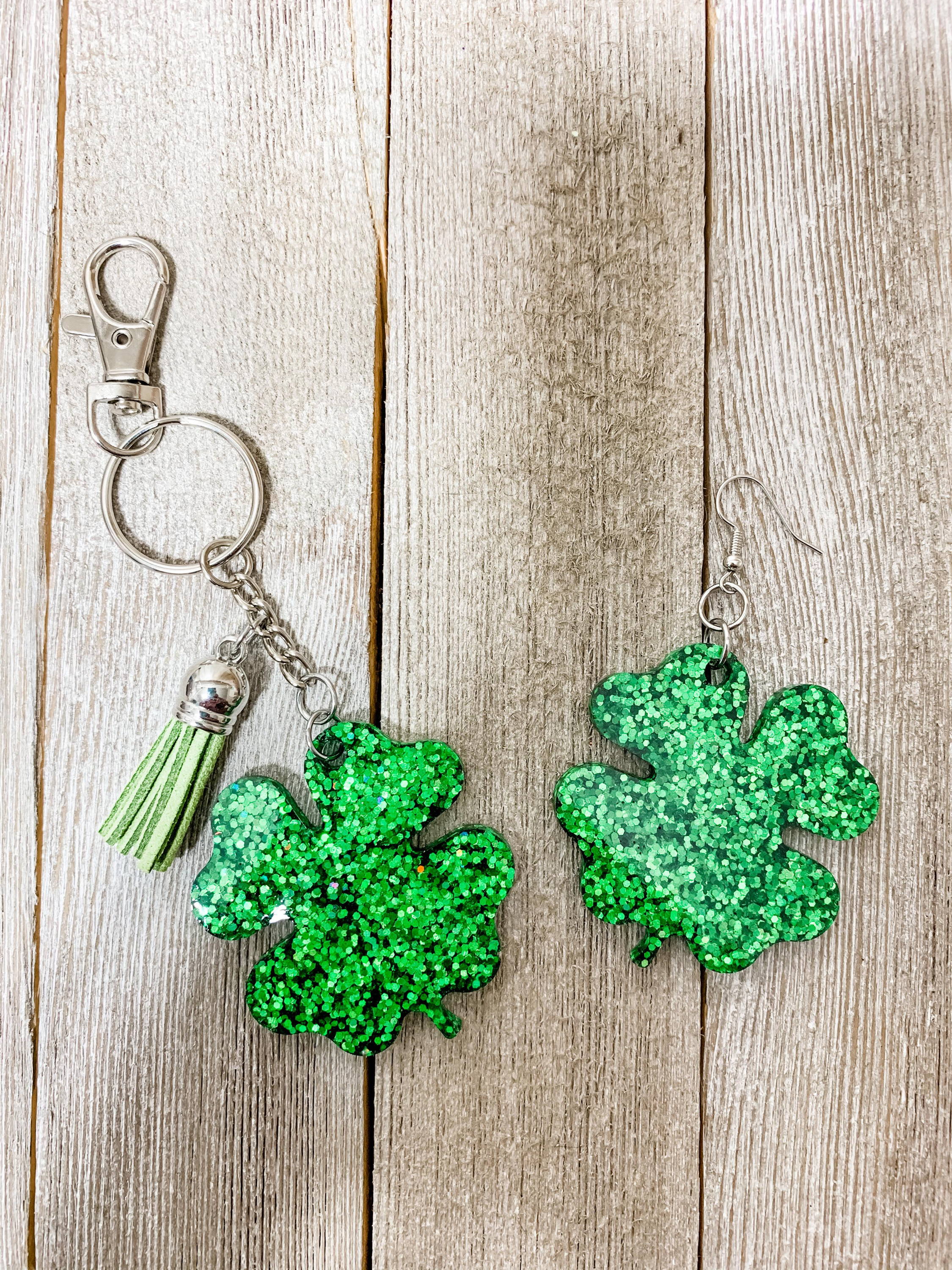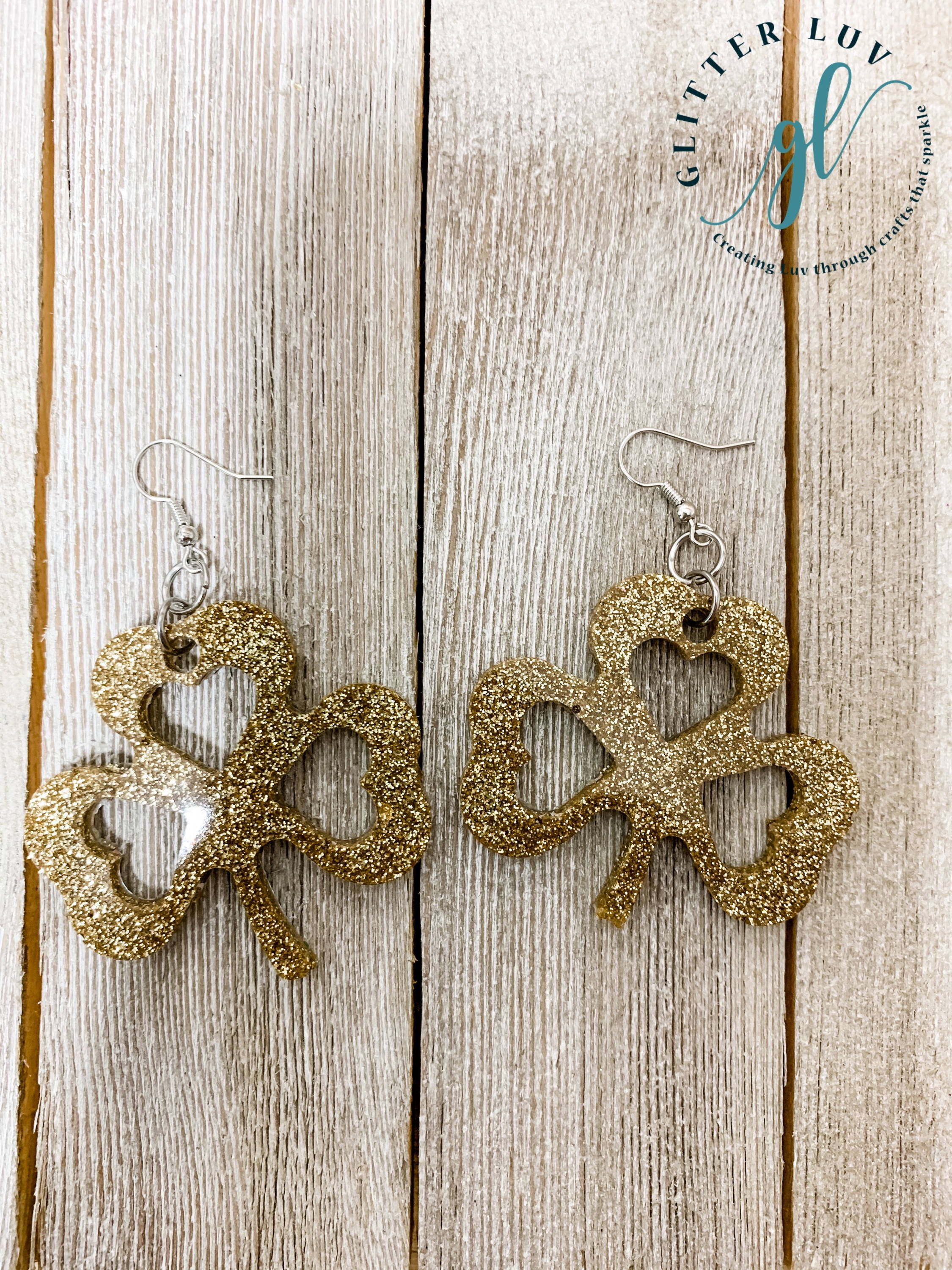 Let's finish up these fun works of art. We created keychains and earrings! Both turned out so cute. The two molds come in a pair for earrings, but as you can see both work well as keychains. And they would even work great as a necklace.
For either project, add the appropriate hardware including jump rings and/or key chains. Then wear or use every day!!! Which color combo are you excited to try with these molds? Whip up these cute pieces of resin art to wear as added pinch protection for March 17th.
Please pin this post for later: