Resin Keychains for Father's Day
Ready for our next easy, but customizable Father's Day gift idea? This week we are featuring our rocket ship mold from the May subscription box. If you aren't on our subscription box list, you need to be! They are such a fun box full of sparkles that comes right to your door. If you missed out on last month's you can sign up for June's box here. Or try one of our other molds like this football helmet.
These molds create the perfect way to create custom one of a kind resin pieces of art. Add in glitters, pigments, dyes, or even alcohol inks. Blast off with us to whip up this patriotic themed keychain using glitters from the May subscription box too. You will need resin, the mold, and glitters. If you've never tried working with resin, it can be really fun.
Make a keychain for dad, grandpa, uncles, and any other men you wish to recognize on this Father's Day! Finish the look with us and we share a couple of ways to make this keychain extra special.
You will need these items to complete this tutorial:
1. Epoxy/Resin
2. Glitter in multiple colors
3. Mold
4. Keychain hardware
5. Optional tassels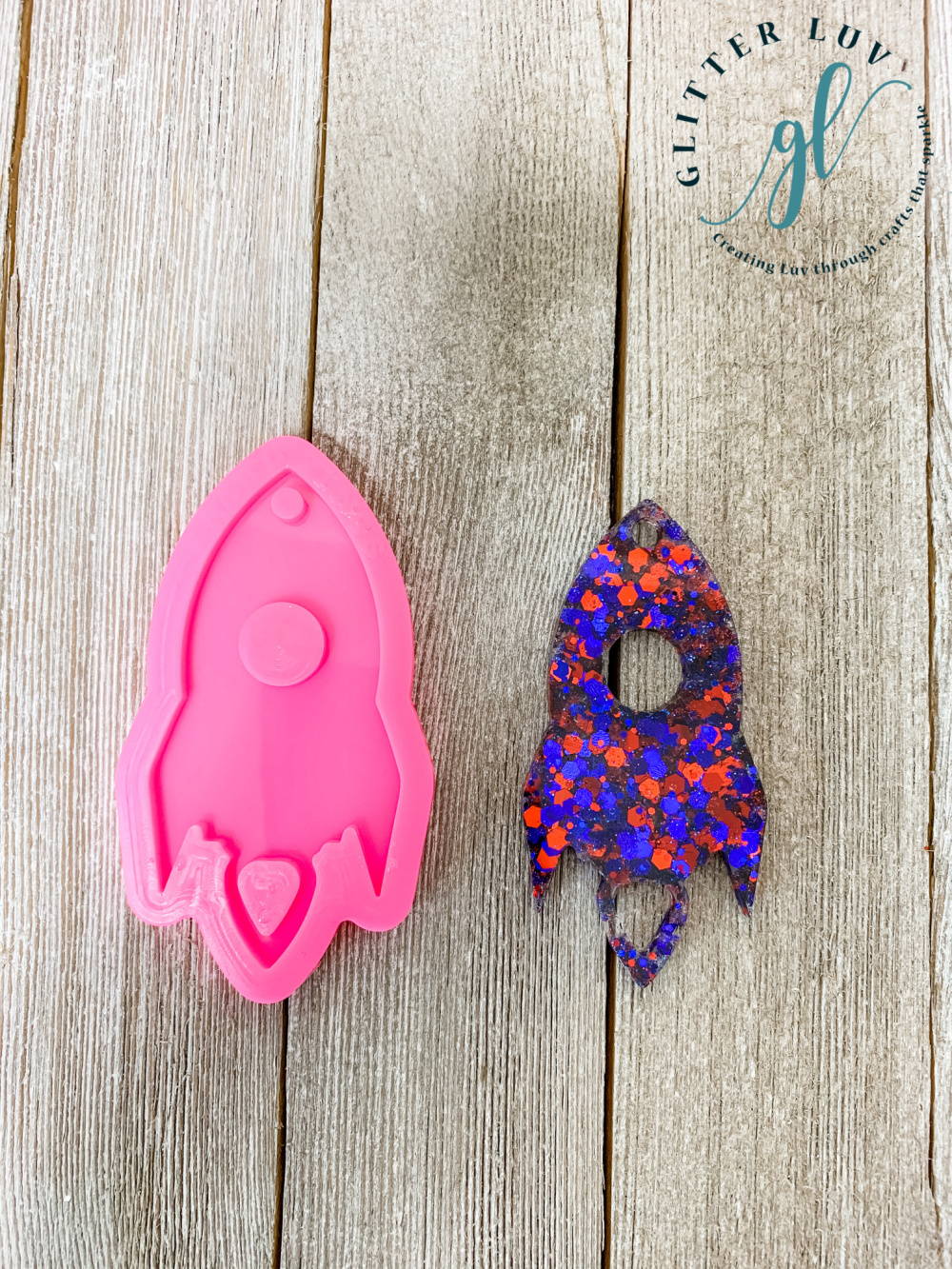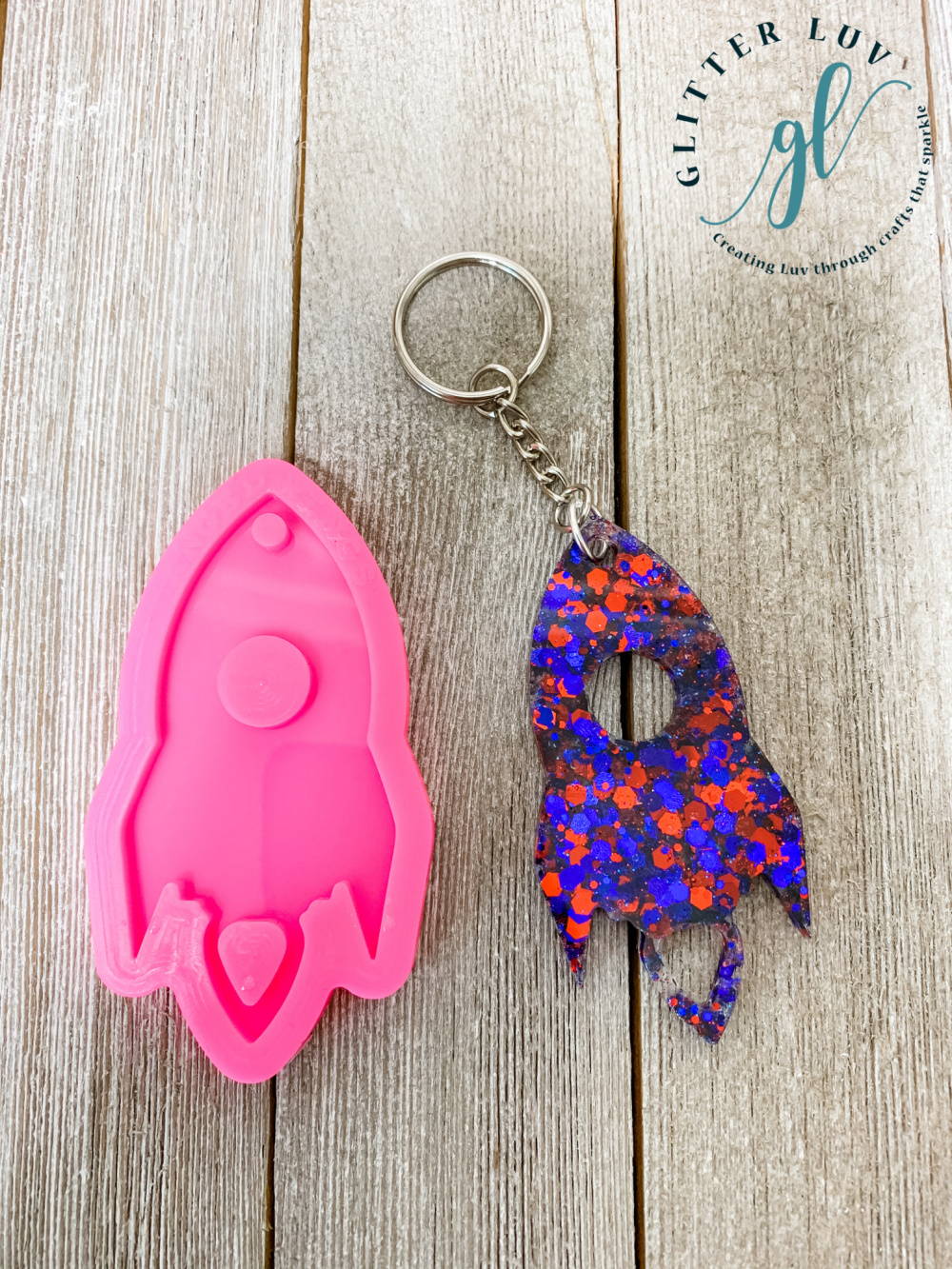 1. Pick glitter colors.
2. Mix epoxy and glitter as desired.
3. Fill mold with mixture.
4. Allow to cure.
5. Add keychain hardware and extra touches as needed.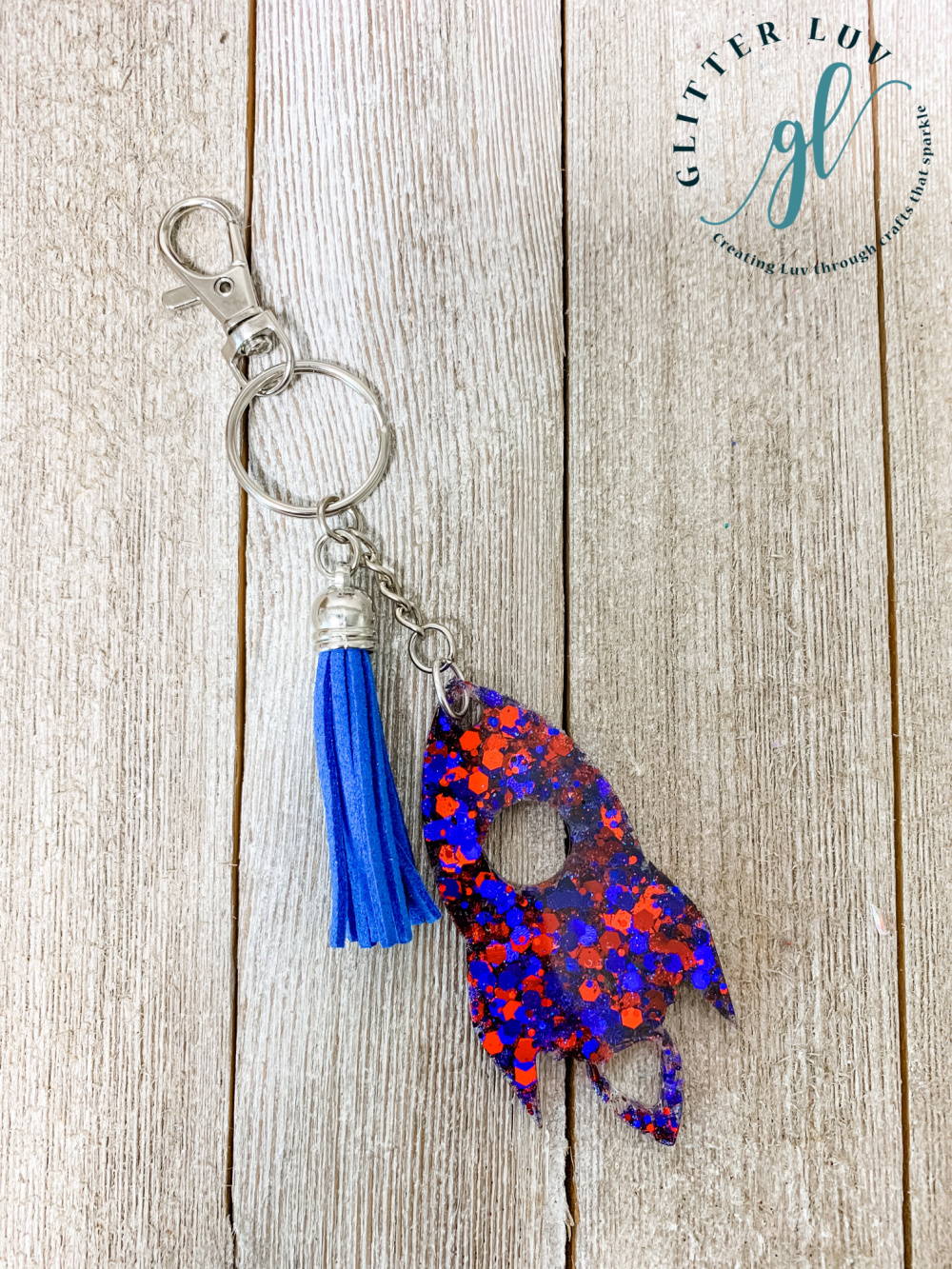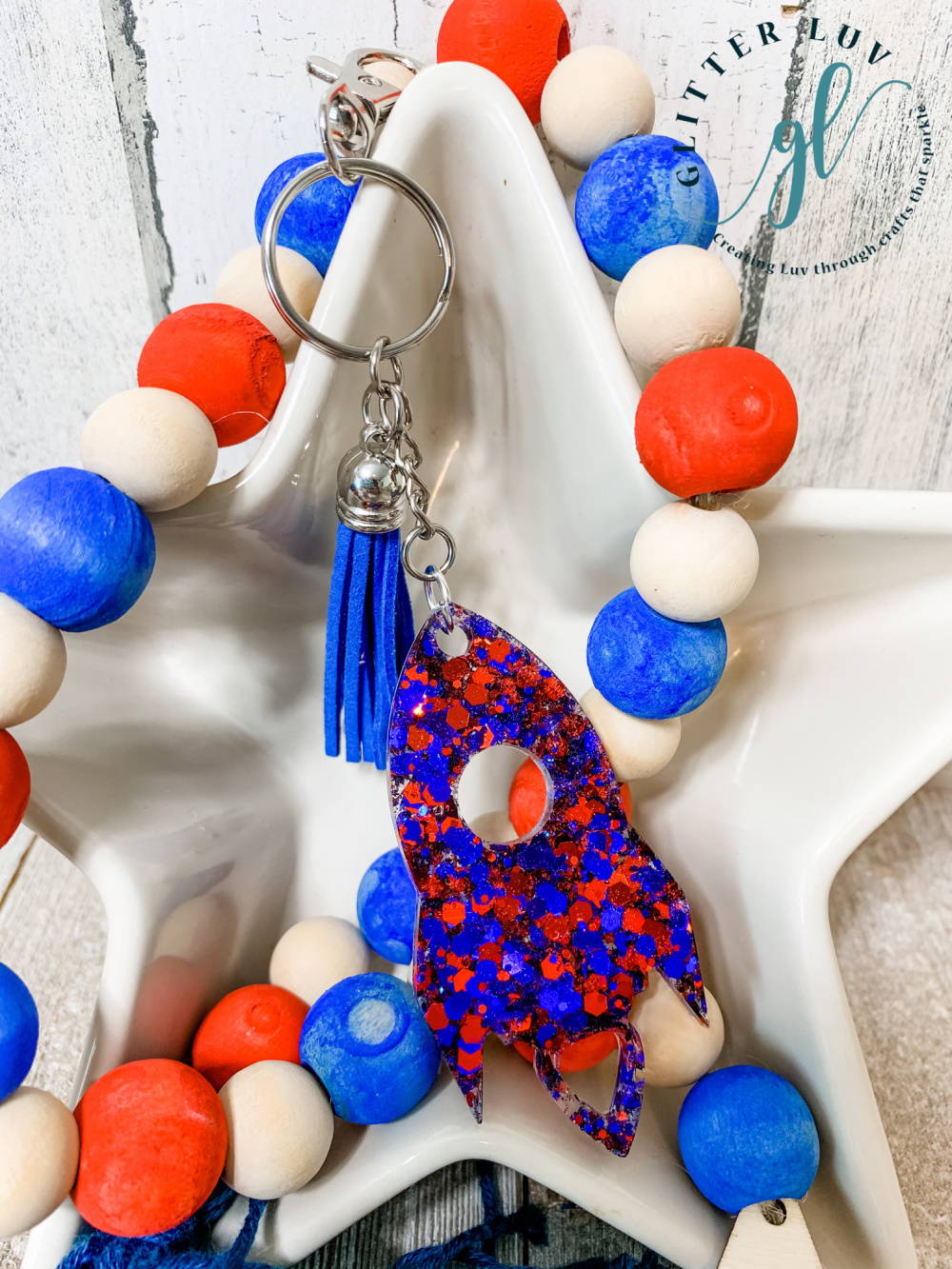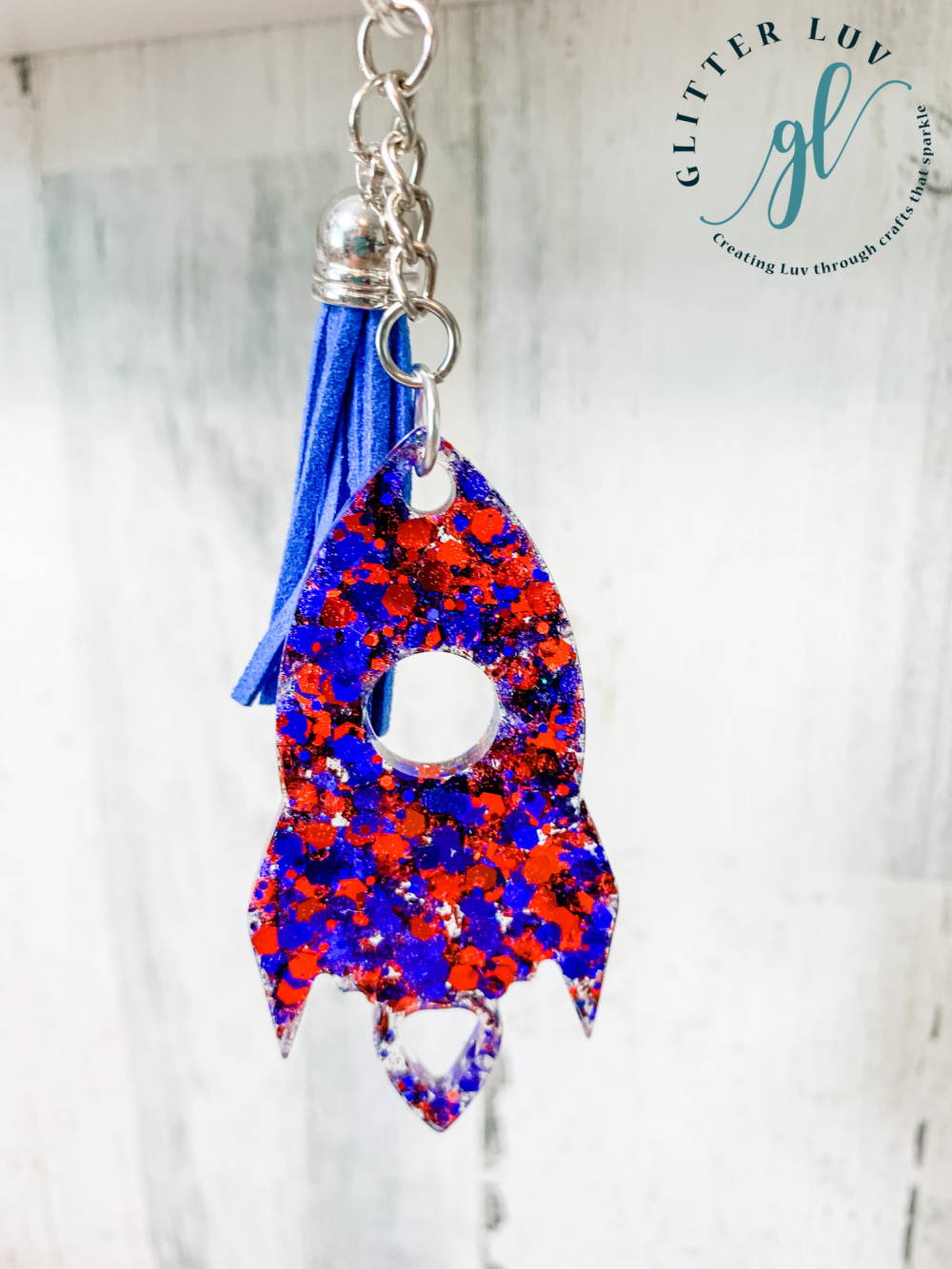 To finish up these adorable rocket ship keychains, add on other charms, tassels, resin art pieces, etc. It would be fun to add a letter monogram or a hand stamped metal charm. Another great idea for Dad, is to make a favorite things themed keychain. Add in resin pieces, beads, or charms for each of his favorite things.
Or slip in some letter beads to the epoxy before it sets up spelling out D-A-D or his name. That would be so fun!
Please pin this post for later: