Now is the time to start Halloween crafting, so you can enjoy the results all October (and September) long! This fun project can double as decor, but it is really a fun Halloween themed Tic-Tac-Toe board game. The fun pieces add a spooky flair to the classic game and can be set out on your coffee table to show some Halloween spirit. Another great idea for this board is to use it for a Halloween carnival type game for a carnival, Halloween party, or family get-together.
The great thing about this idea is that it can be customized. No pumpkin board? Try for a witch hat shaped wood cut out, or any other Halloween shape you can find. If you can't find a specific shape, a square board can be sparkled up to match your favorite Halloween colors or add a glitter pumpkin . 
Click the link below for all of the details on this awesome Halloween game and how to recreate the look. We would love to see how yours turns out! Share it with us in our Glitter Luv Creations Facebook group.
Glitter
Pumpkin or Tic-tac-toe Board
Mod Podge
Triple-Thick Clear Glaze or Epoxy / Resin
Paintbrush or Foam brush
Painters tape (or other wide tape)
Plate or bowls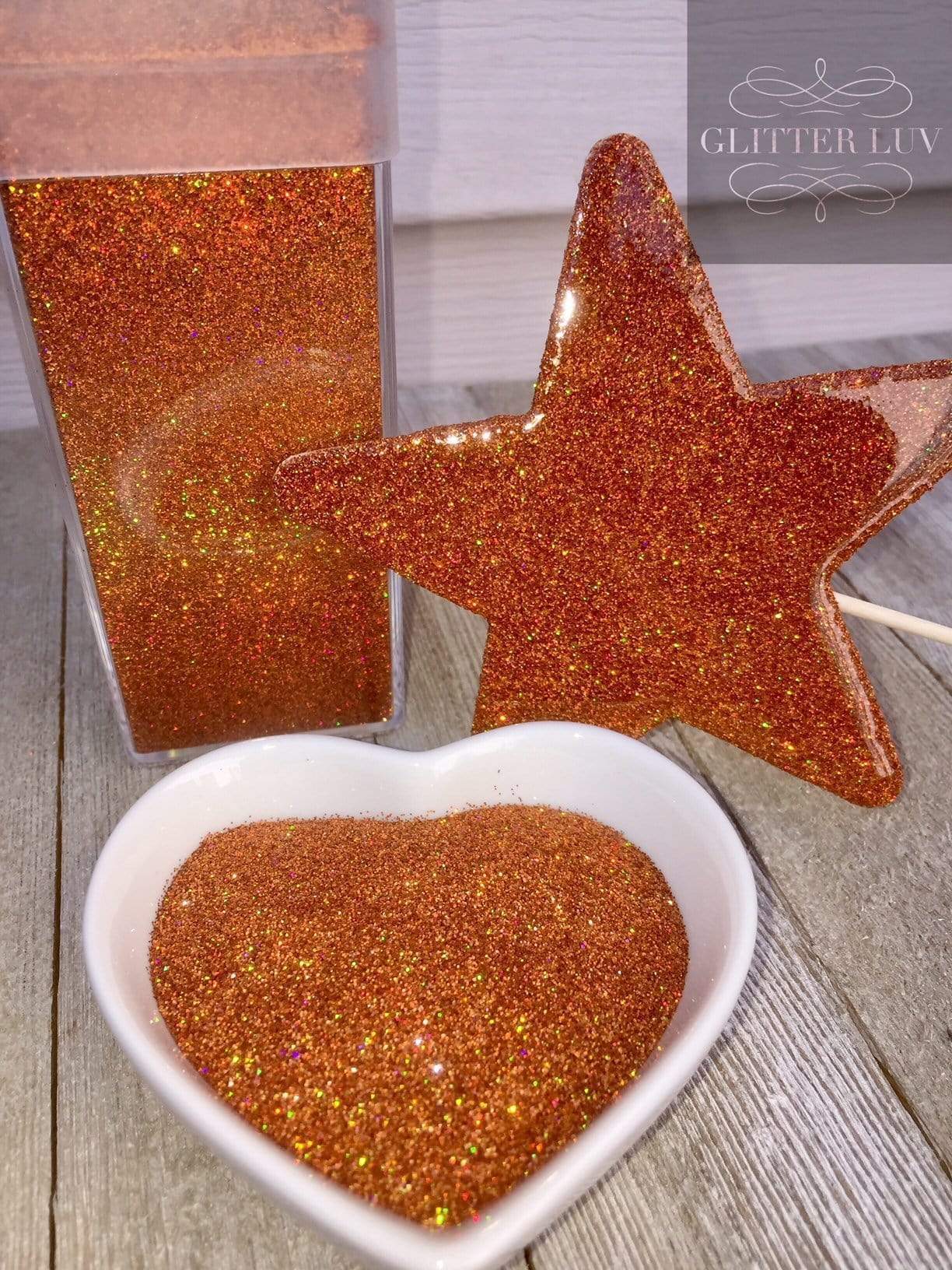 Tape off the grid pattern
Pour dime size amount of Mod Podge onto a plate or bowl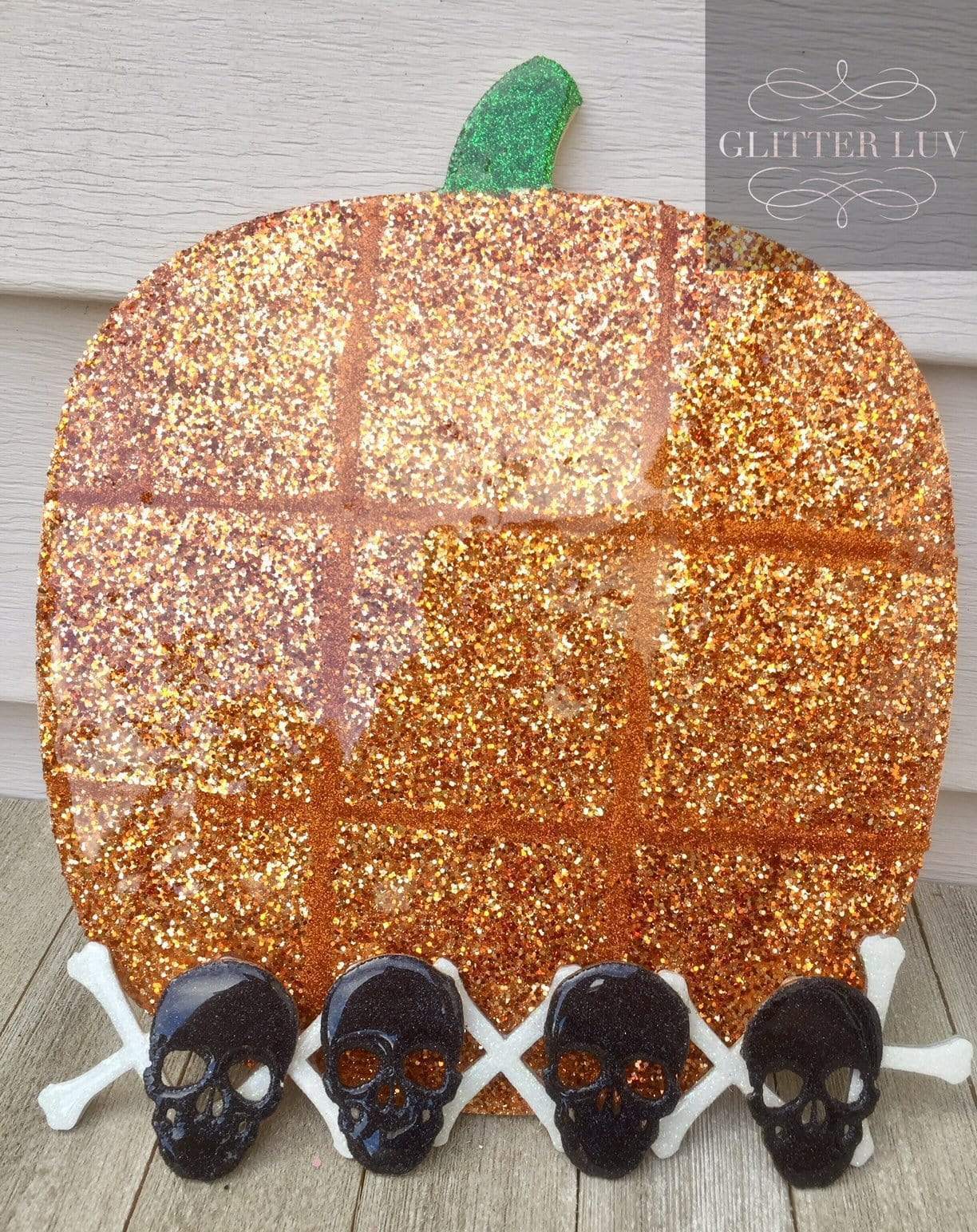 Dip the brush into Mod Podge and apply a generous, even layer to the Tic-tac-toe grid.
Sprinkle glitter onto Mod Podged area 
Allow Mod Podge to dry 
Add a second layer, if needed, by applying Mod Podge over glittered area and
sprinkling glitter onto Mod Podge
Remove any tape added from completed section and allow to dry
The apply Mod Podge to each Tic-tac-toe grid square, making sure to not get Mod
Podge on the grid lines. Allow to dry. Repeat step if second coat needed
Repeat the same steps for the pumpkin stem and Tic-tac-toe pieces.
Once dried add a layer of Triple-Thick Clear Glaze or Epoxy / Resin to "seal" in all the 

glittery goodness

Allow to fully dry, approximately 24 hours
Look how cute this board turned out.
We love how there are so many gorgeous glitters in this project.
Here is a list of the exact glitters we used:
Main board - It's Fall Y'all Chunky with Reese holographic as the lines and lucky green as the stem.
Skulls (the O's) - Black Cat metallic 
Bones (the X's) - Opal Pearl Iridescent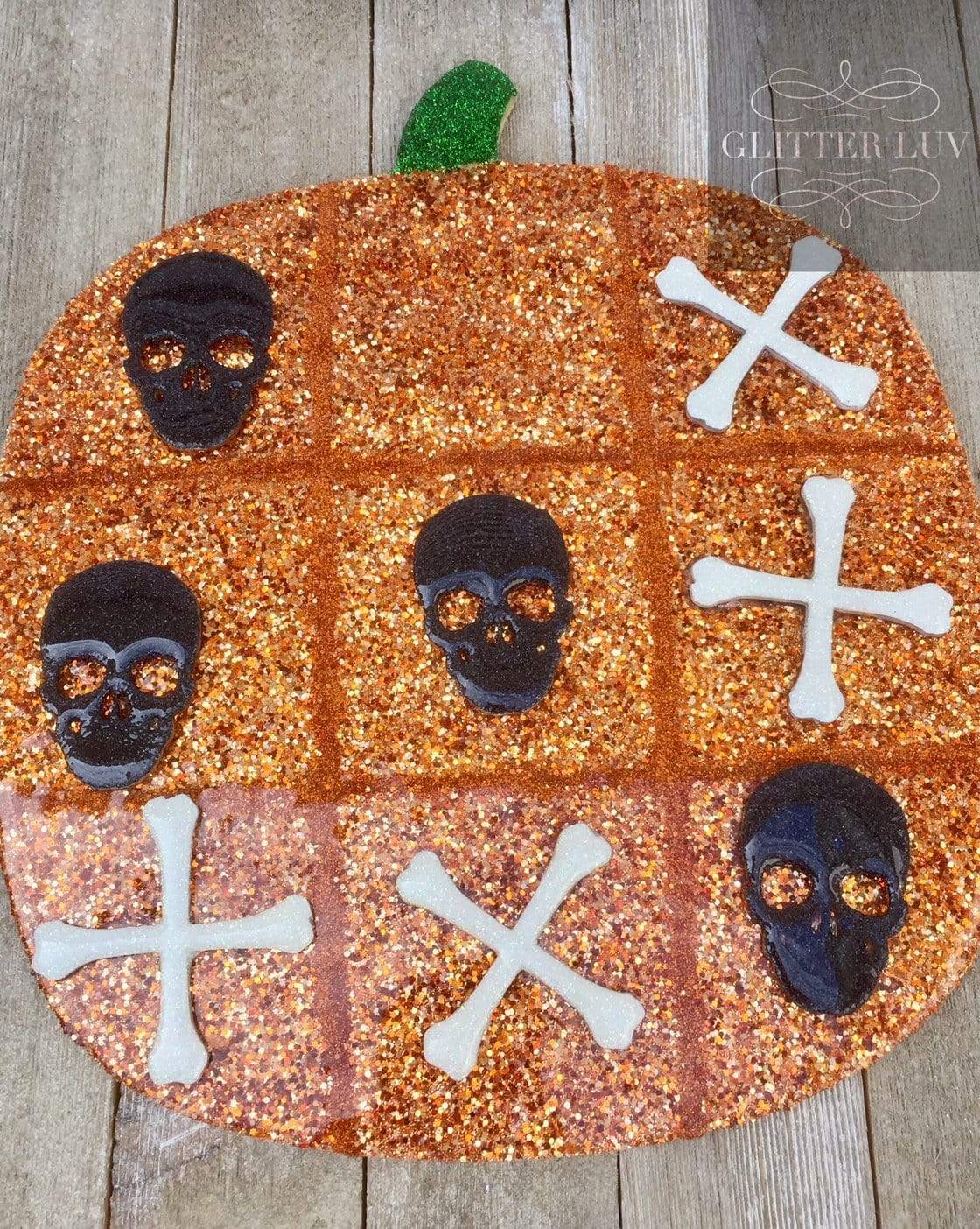 Please pin this post for later: