Glittered Fall Leaves
Decorating with Fall Leaves
We are a little sad to see Halloween go with all the fun colors, decor, costumes, candy, and more😂😉. We are glad that we still have another month of fall to enjoy though. And enjoy it we will! With MORE fall glitter crafting. Our latest craft creation, glittered fall leaves.
We used maple leaf wood cutouts plus glitter to make these beautiful leaves. There are so many ways to use them in decorating your home. Add a bit of fall flair to your home, a thanksgiving tablescape, or a garland. This is a simple project that is sure to bring a touch of fall sparkle to your home. Plus, there are so many color combos that could be used to match your current decor or create a custom decor look!
Hold on to these for next year and you can enjoy this glittery goodness again. Seal the glitter to keep that sparkly look always. Come take a look to see how these beauties turned out, and more ideas for using them.
There are only a few things needed for these leaves, depending on what you want to do with them.
1. wood leaf cutouts
2. glitter
3. paint
4. sealer of choice
5. paint
6. Mod Podge
7. paint brushes
Once you have gathered your supplies, let's get creating.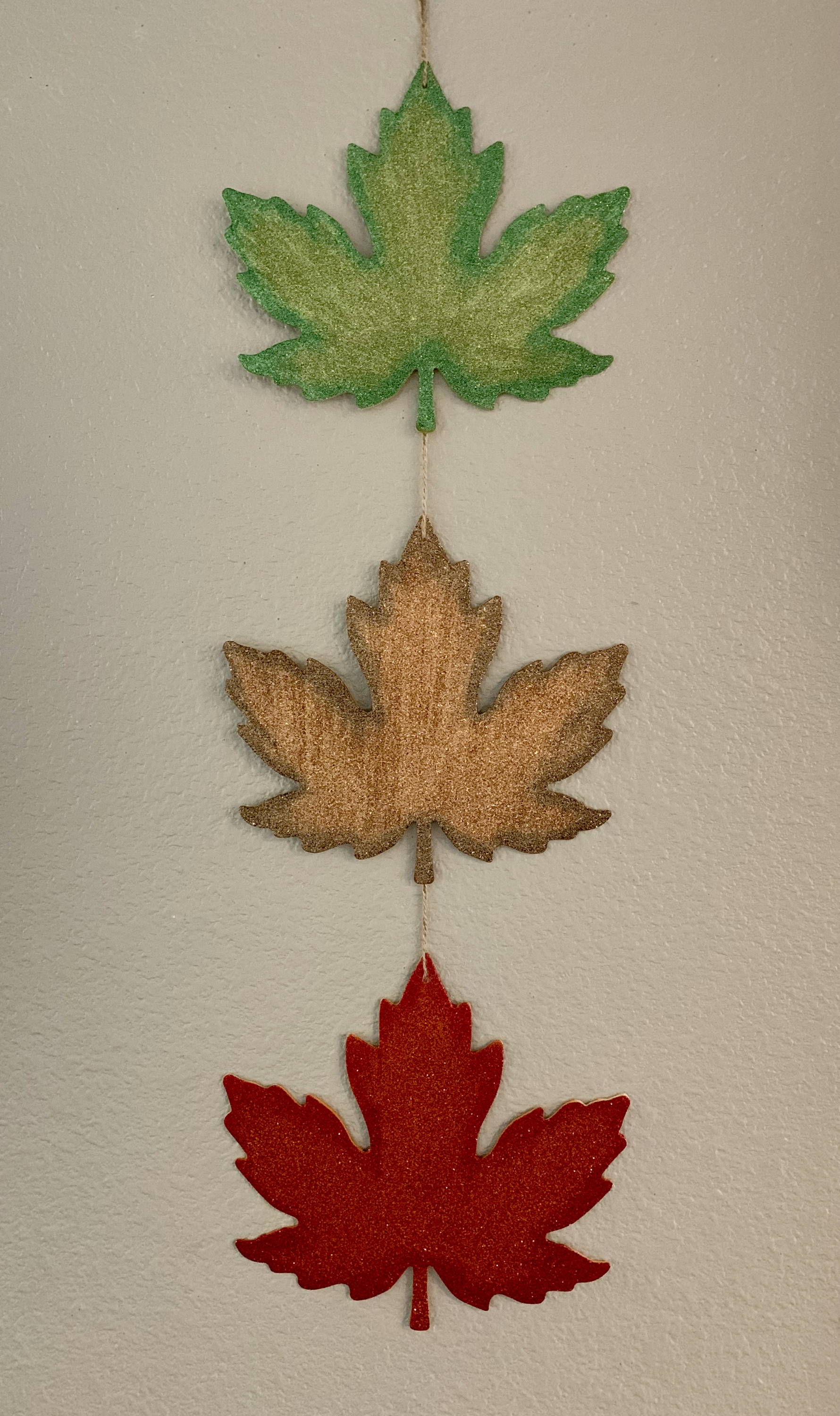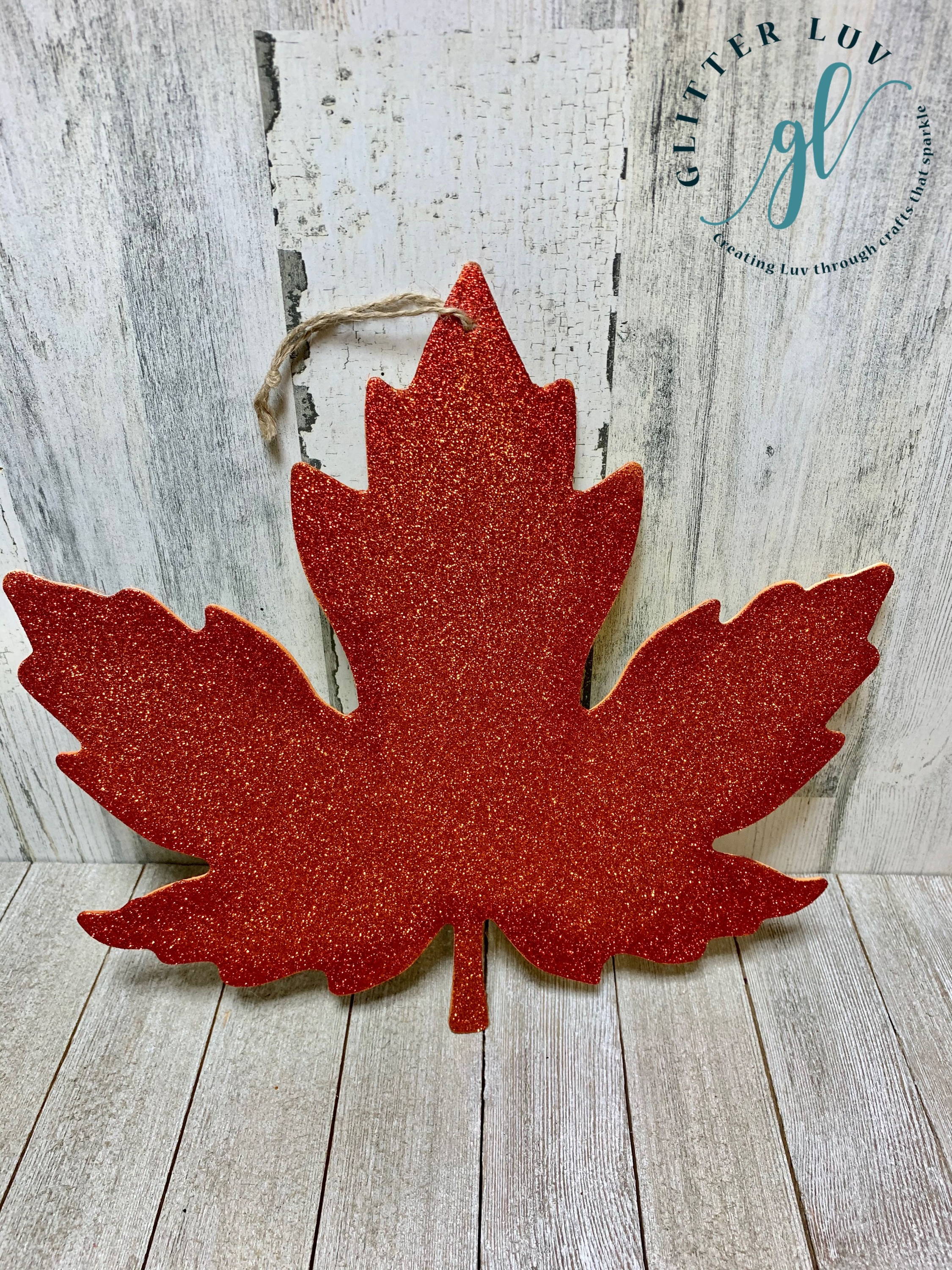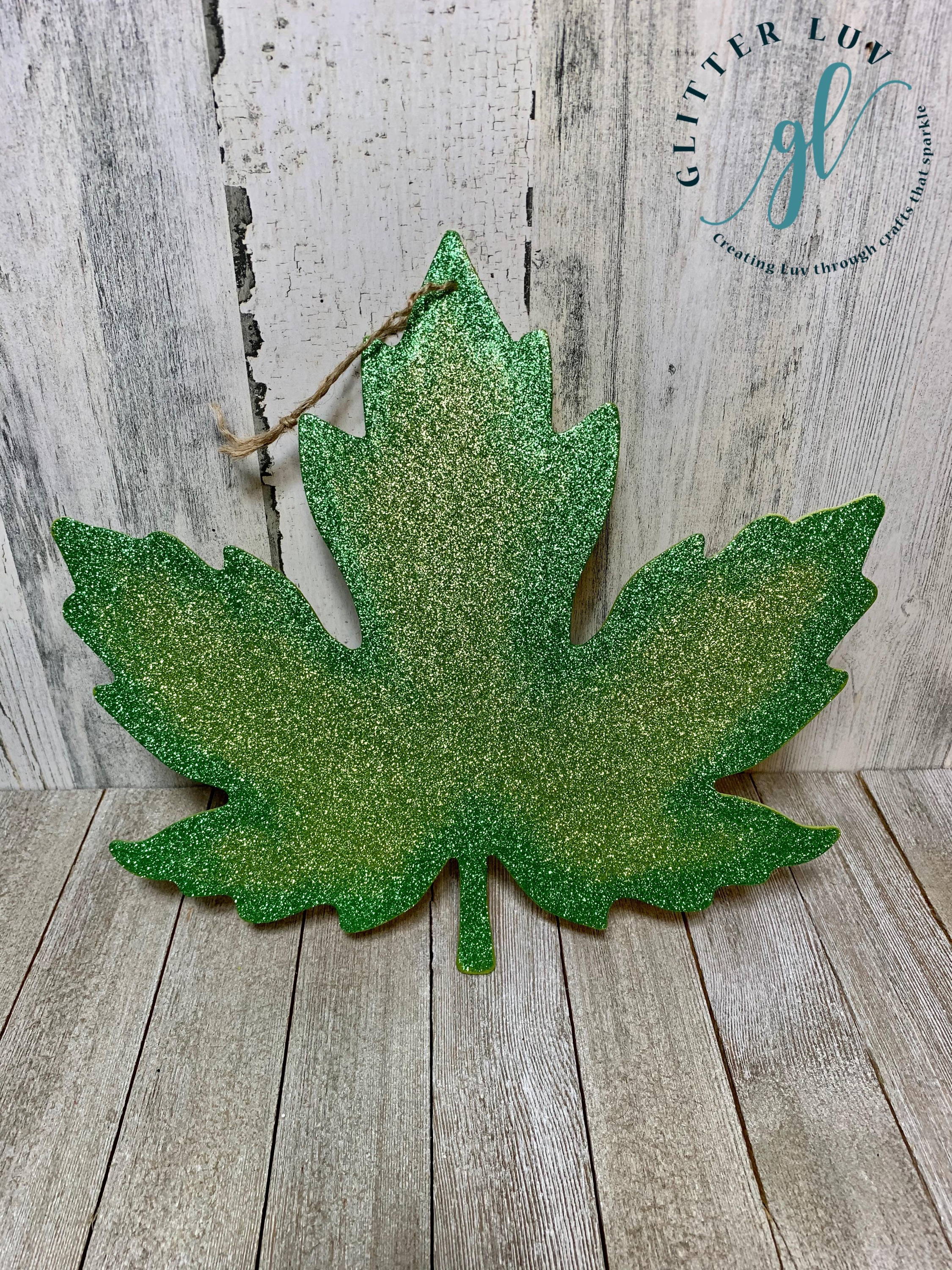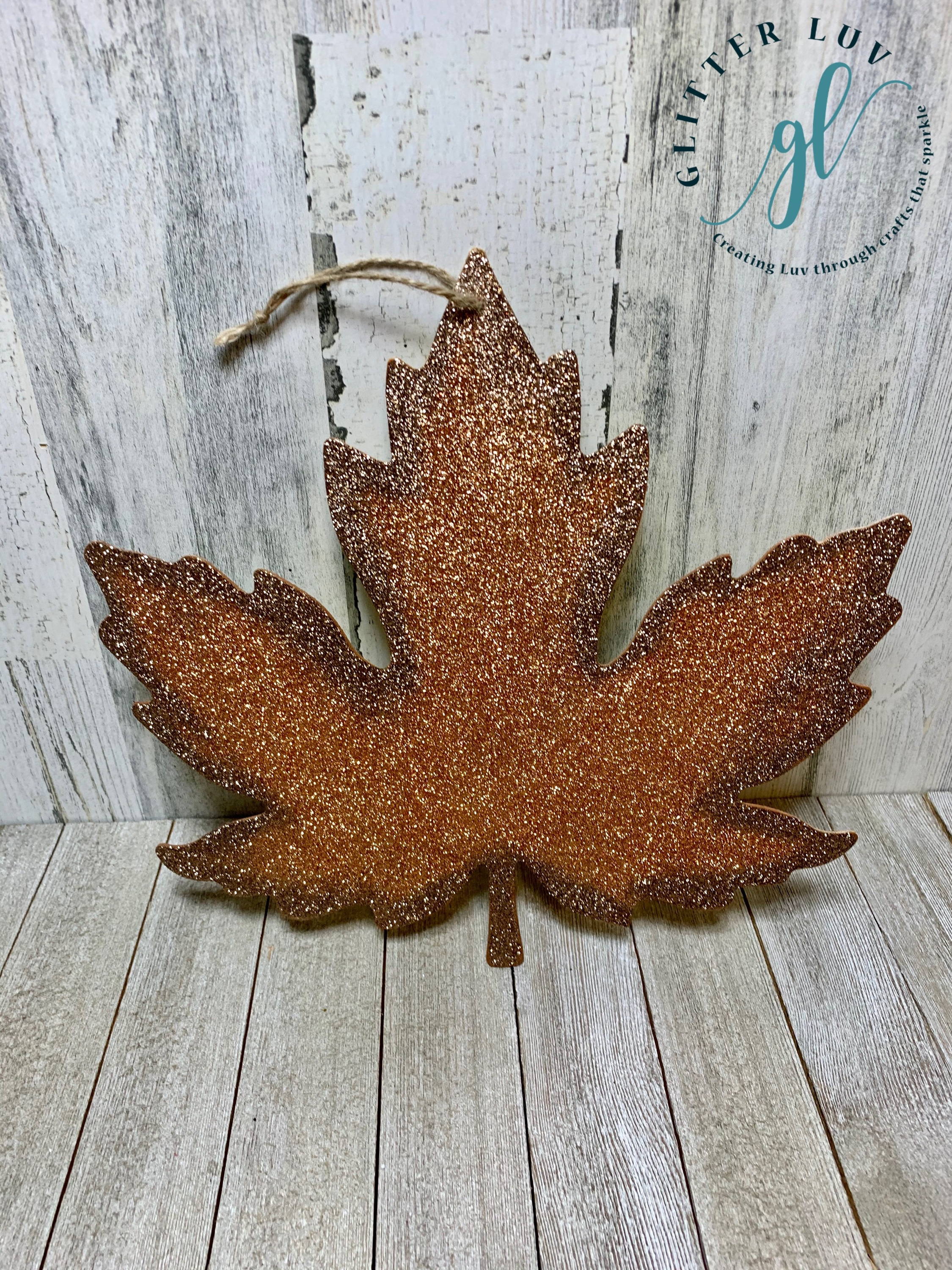 Simple steps to creating glittered fall leaves:
1. Start by painting the wood cutouts. Allow to dry.
2. Add a layer of Mod Podge and then glitter. Allow to dry. Repeat as necessary.
3. After dried seal as desired.
Use solid colors or go for a more ombre look like we did. Do a darker shade around the edges and lighter everywhere else on the leaf.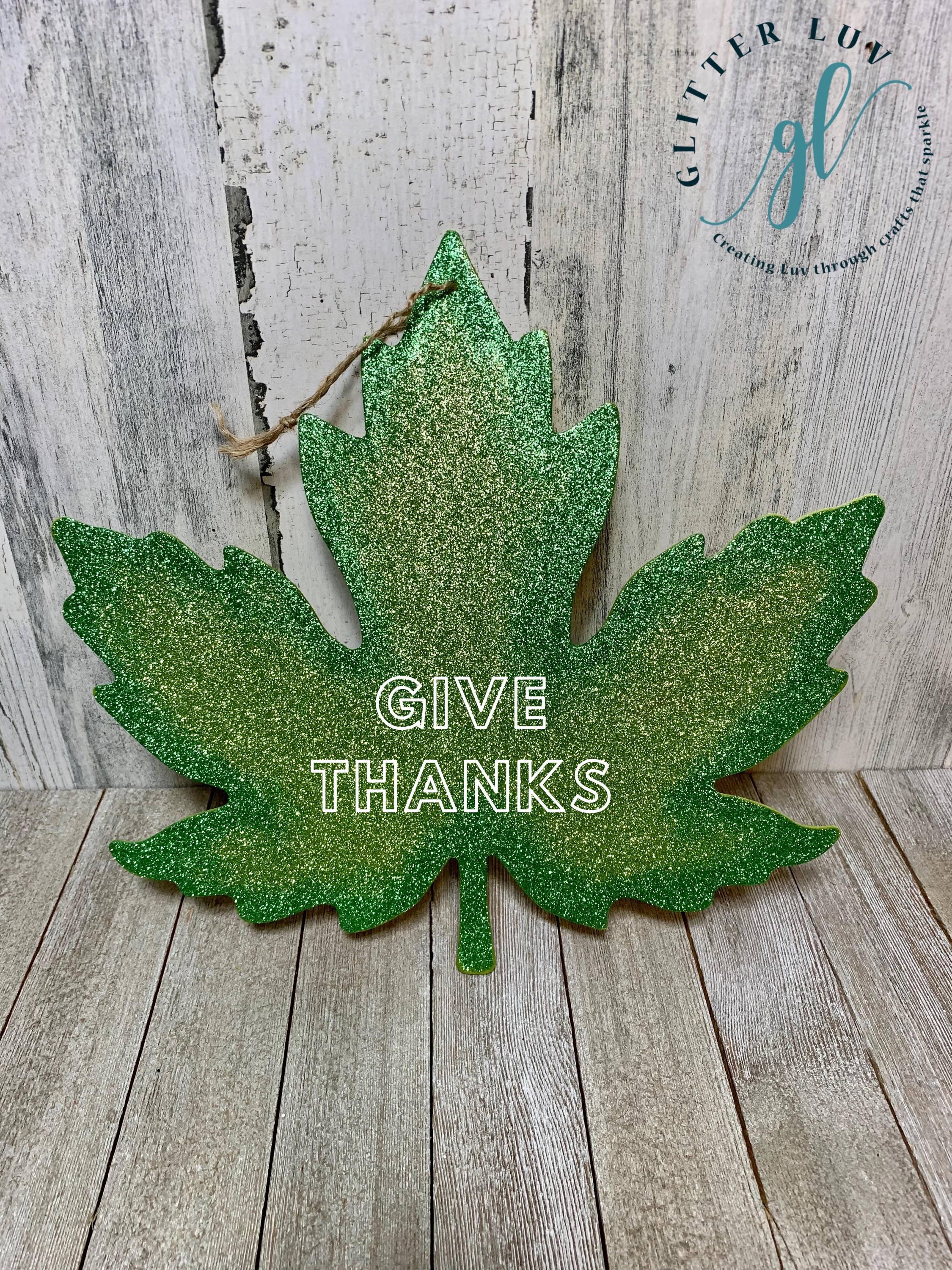 Take these leaves a step further by adding a layer of epoxy and then adding vinyl phrases.
Some examples of words or phrases to add:
Fall
Give Thanks
Grateful
Thankful
Autumn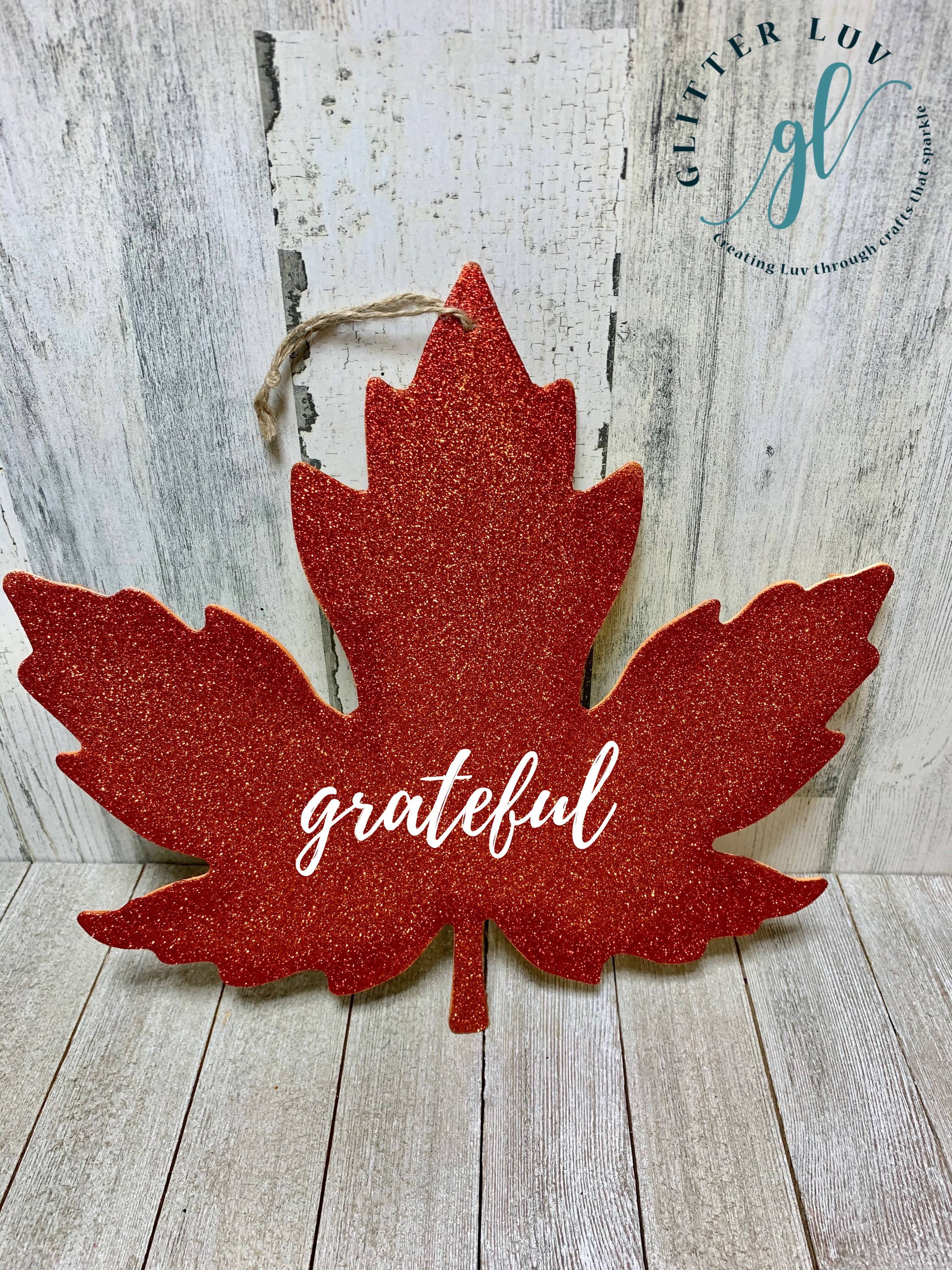 Now that the leaves are finished let's think about ways we could use them!
Some of our ideas are:
a garland
a thankful tree,
string them together like the photo at the beginning of this post and as a wall or door hanging
place cards for Thanksgiving dinner
table decor
How would you use them???
Now it's your turn! Share your creations with us in our Glitter Luv Creations Facebook group. For more great glittery ideas, follow along with us on Pinterest, where we share lots of great projects.

Please pin this post for future reference: