Bring your sparkle along on your next camping trip. We are sharing some craft ideas to make and take with you camping or to make while camping. 
 One of our favorite things about summer is camping. Whether you are camping for the 4th of July, a family reunion, or just to enjoy the outdoors we have some great ideas to help your sparkle come along on your next camping trip.
3 Ways to Glitter While You Camp
While camping keep your drink cool in style. Tumblers are the perfect way to show off a little bit of glittery style while hydrating.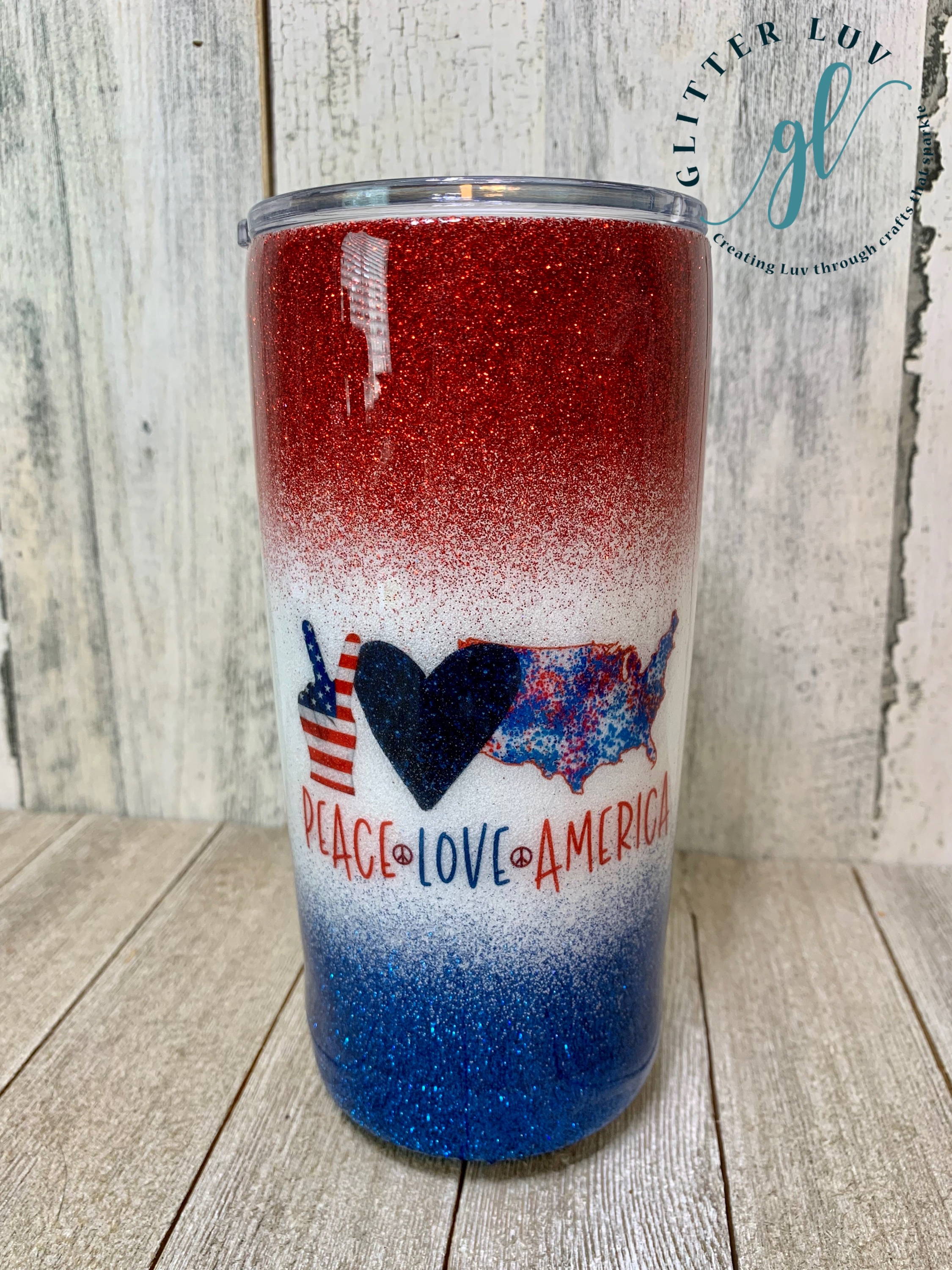 Or use one of these other mason jar tumbler ideas to keep your drink cool and cute.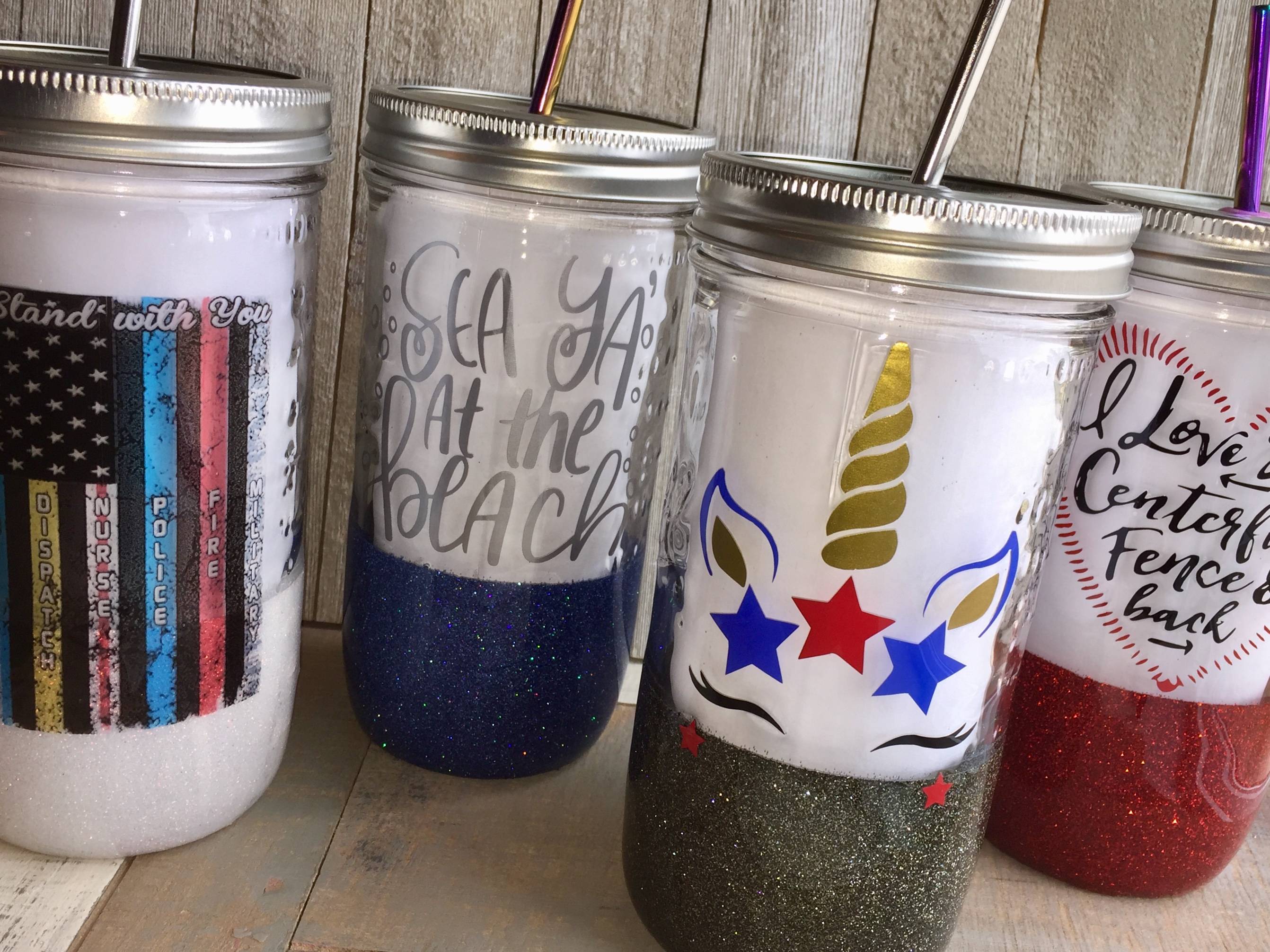 Maybe add a cute phrase with some vinyl. Is camping your therapy too?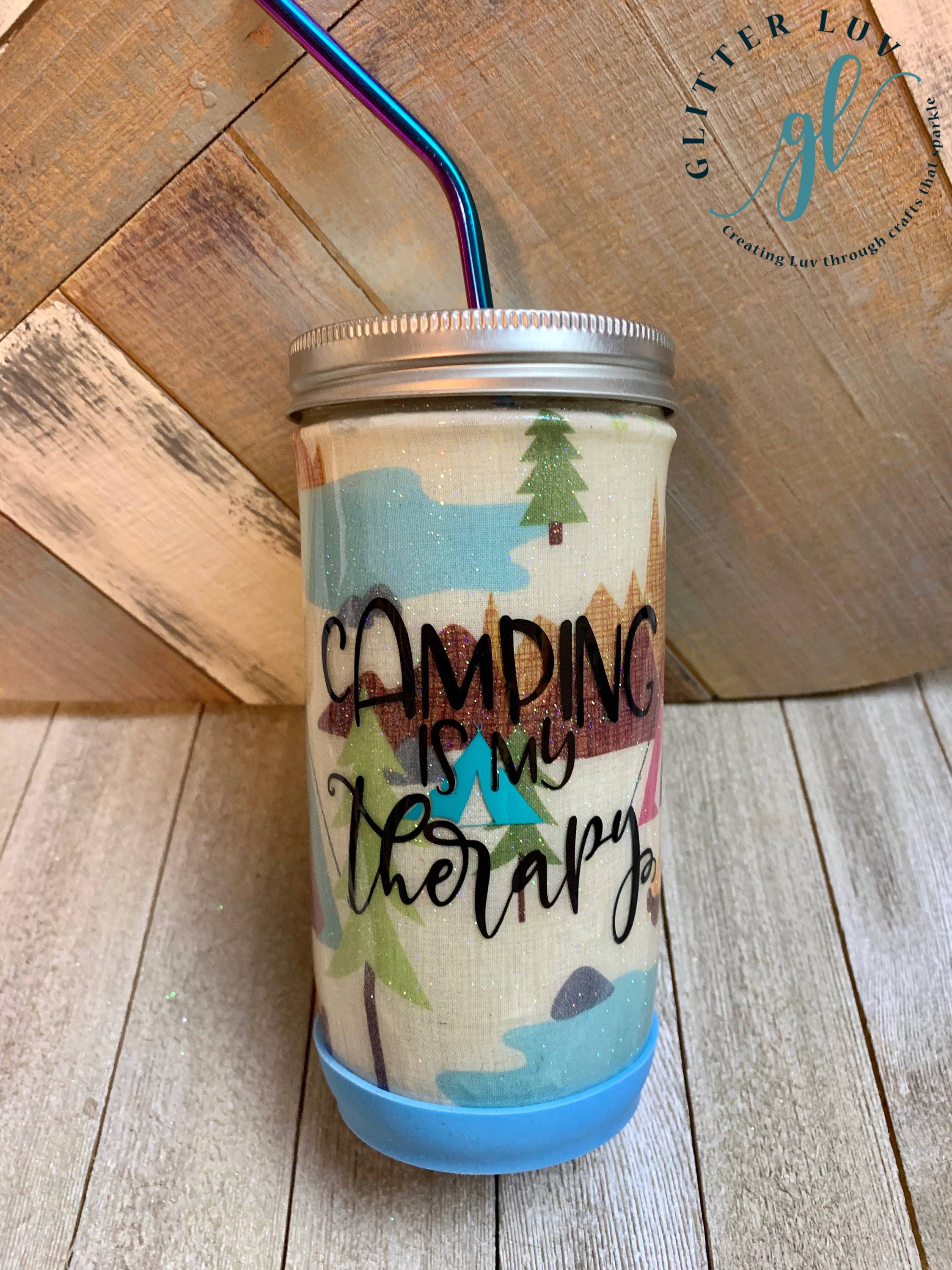 Add a little light to your campsite with mason jar lanterns. These can be set on tables, hung from trees or stakes, or carried around the camp.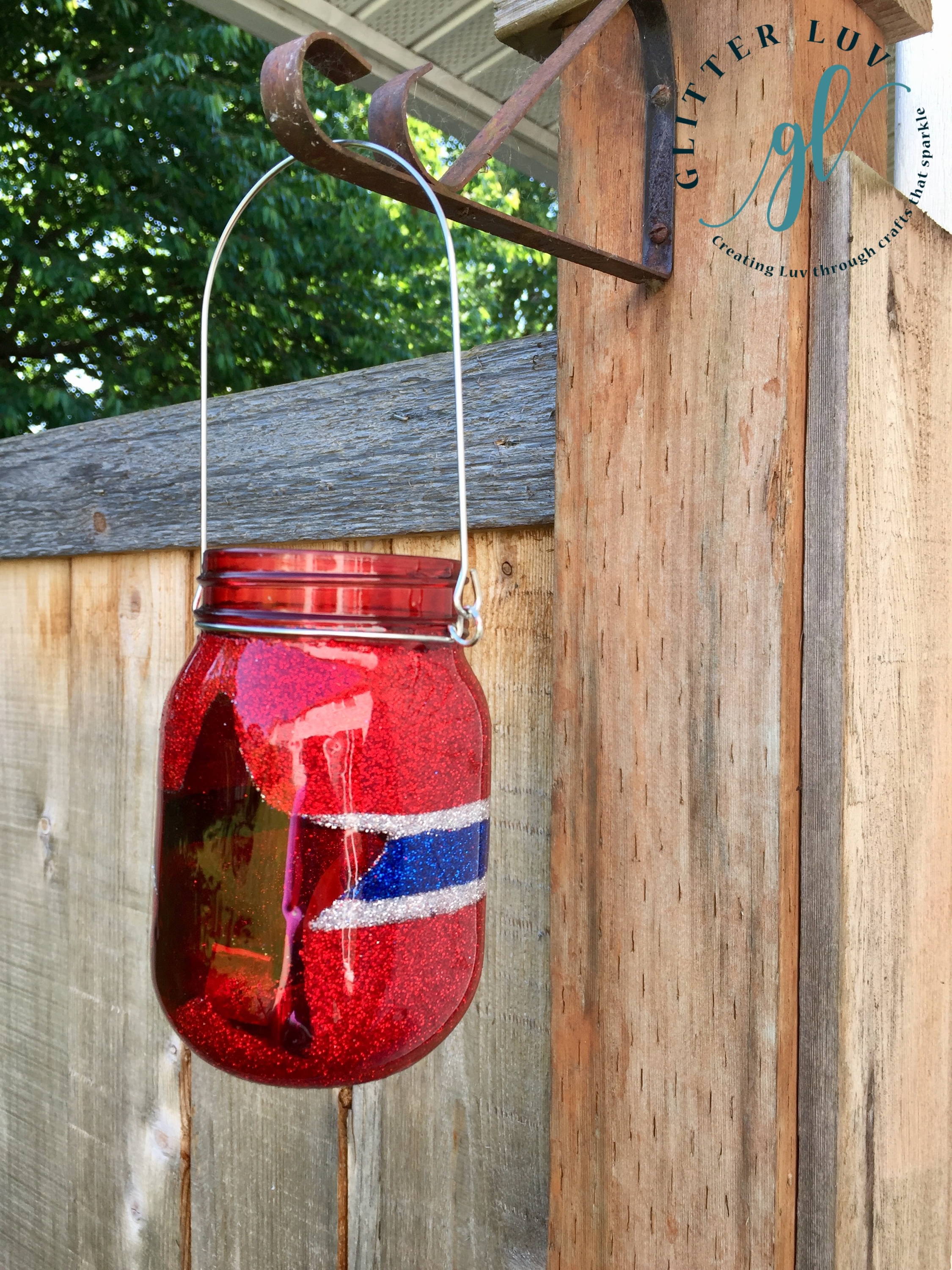 Leave a cute star silhouette in the negative space to allow more light to shine through.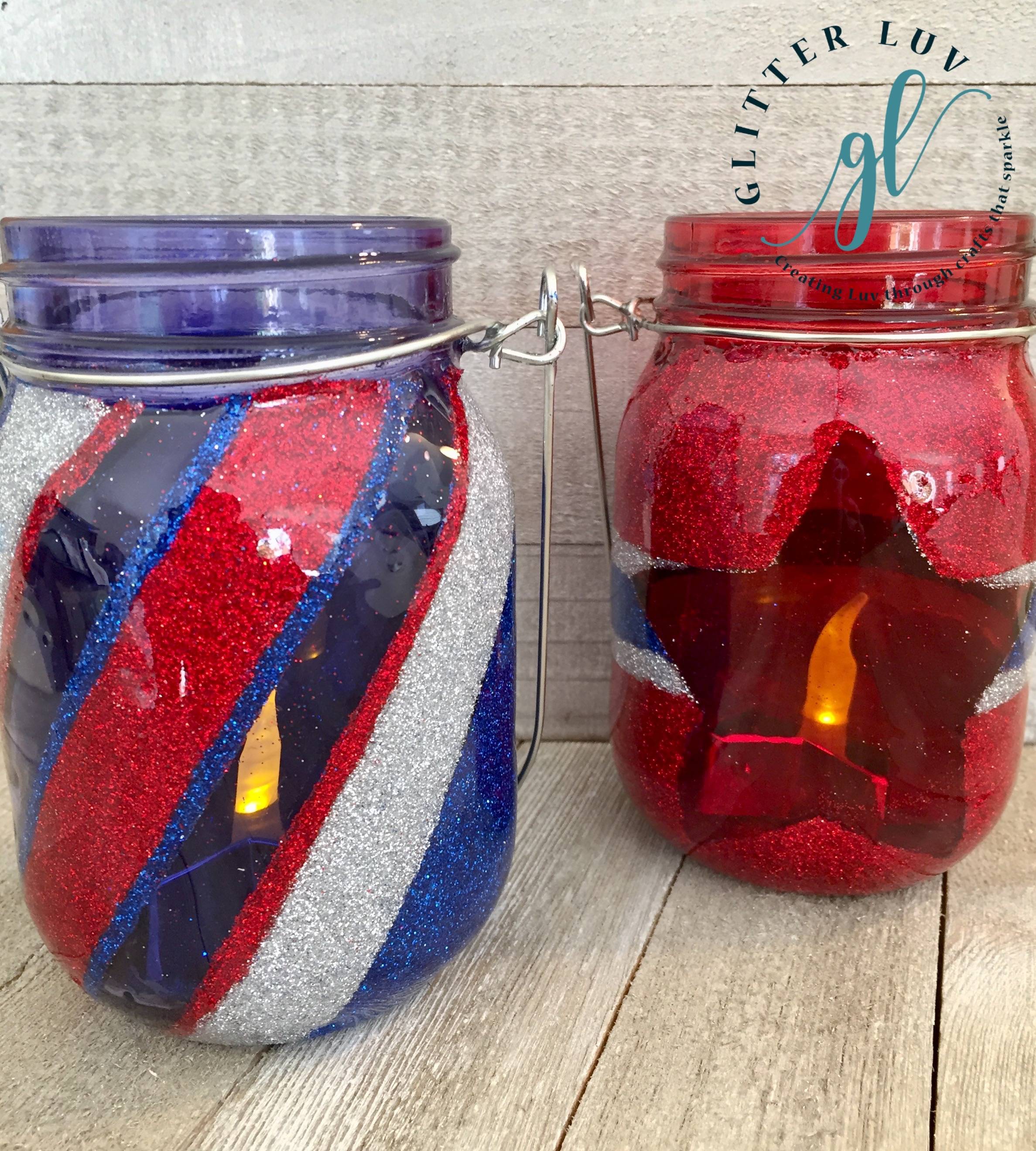 Another cute idea using negative space stripes. These are patriotic themed, but go with your favorite colors and designs to light up your camping space.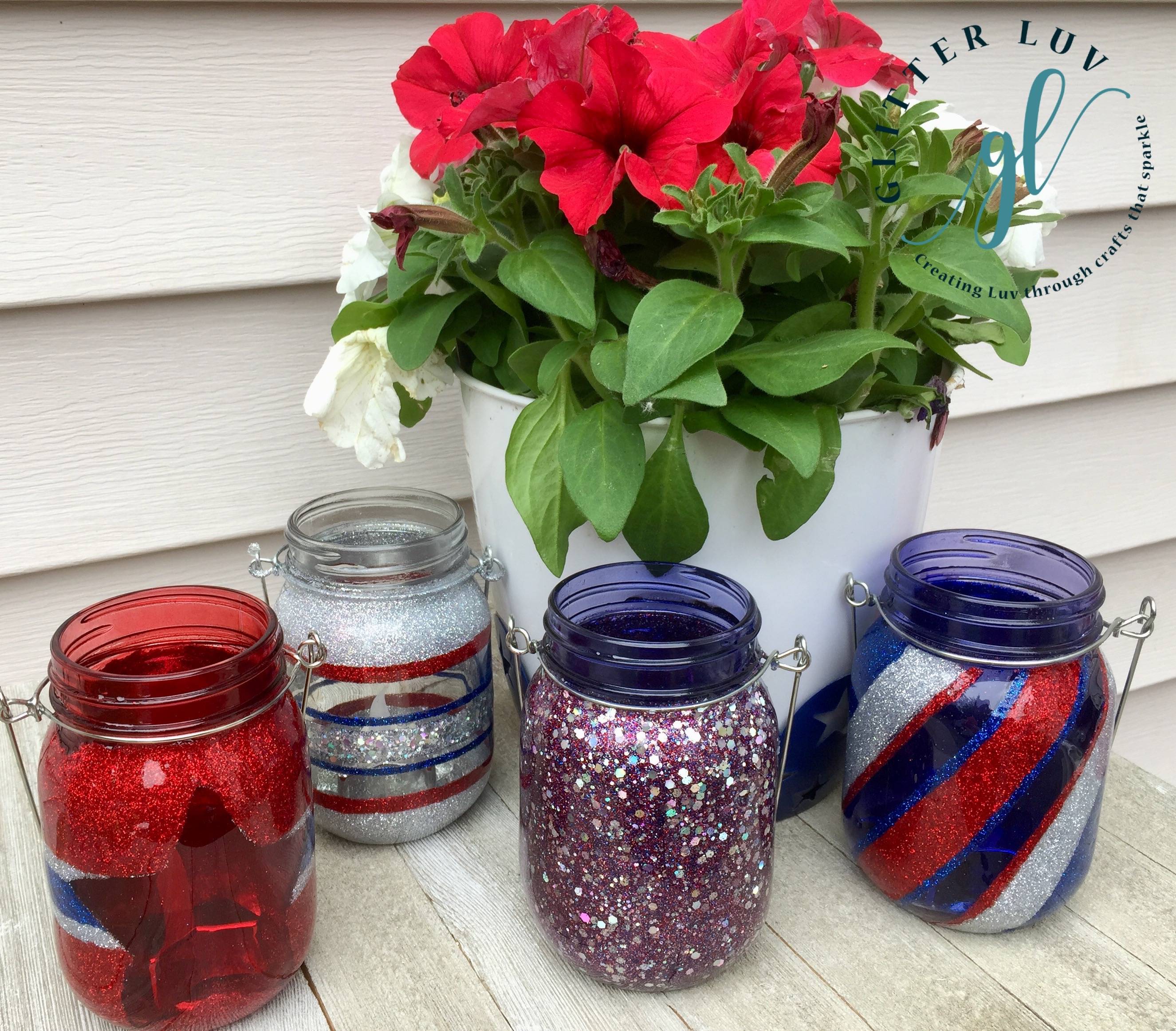 More pretty ideas for lanterns to light up the night.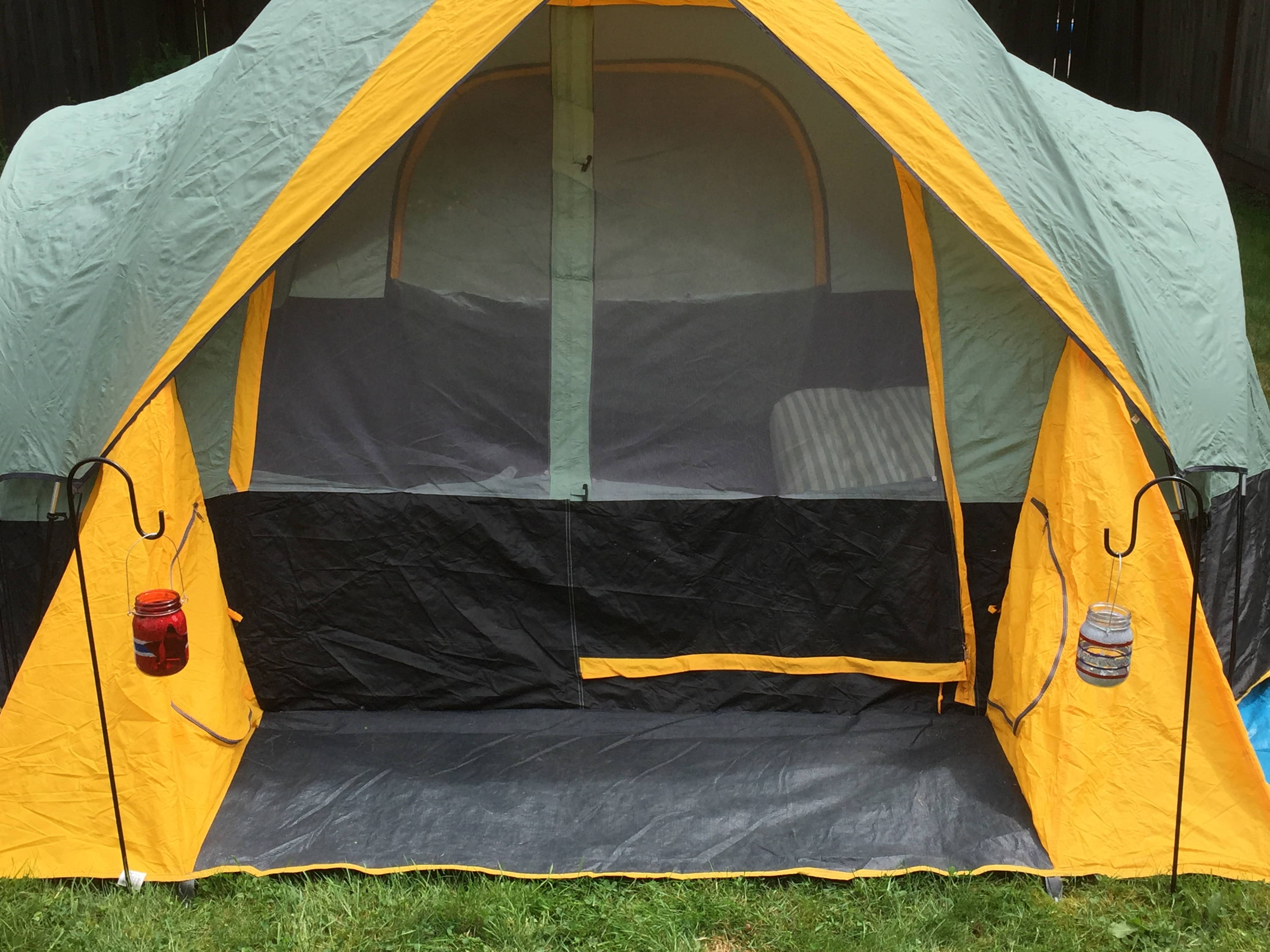 Mark paths or your tent area by hanging lanterns on stakes outside your tent.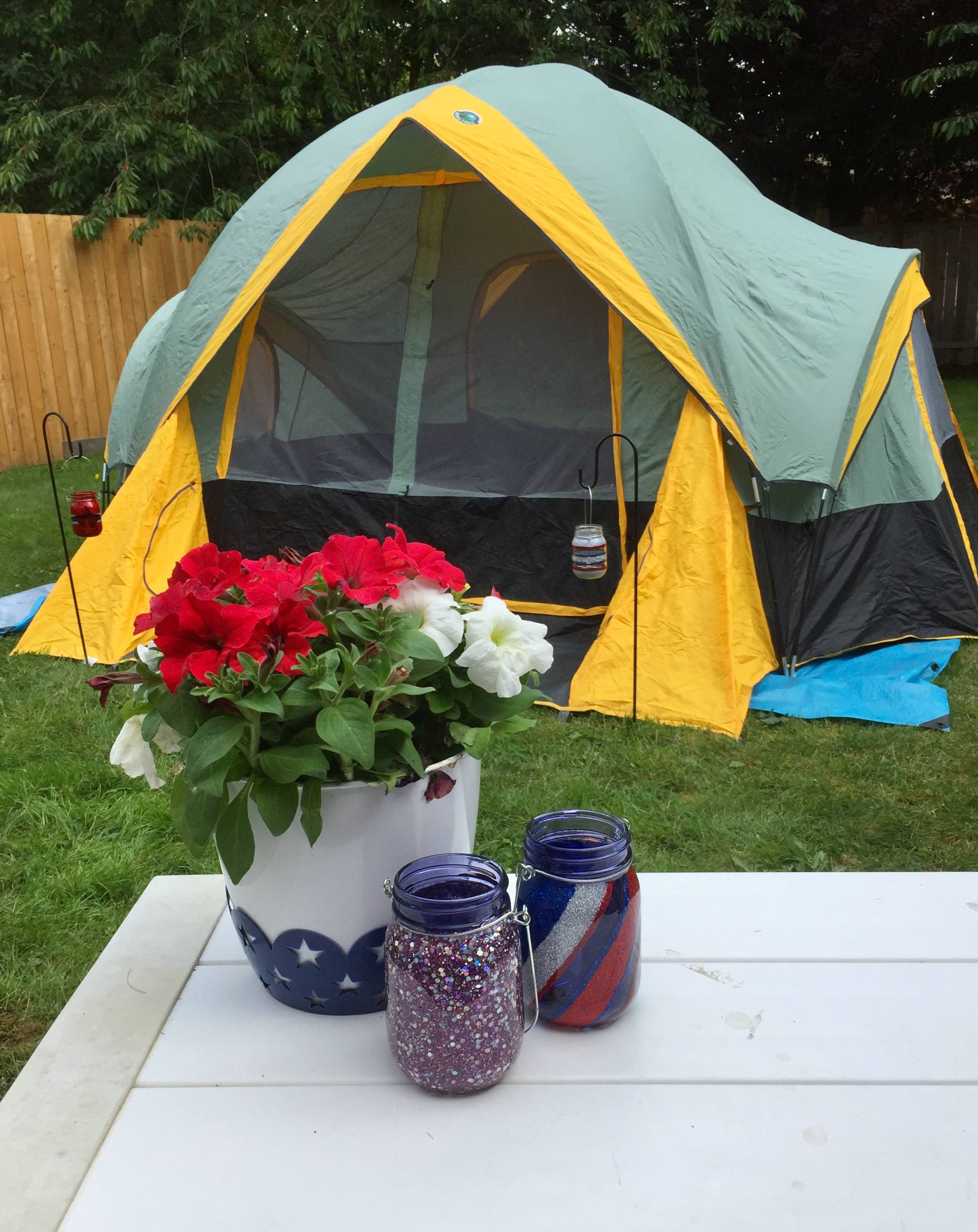 Create a glowing centerpiece on a picnic table to allow for the camping fun to last into the night.
Keep messy hair under wraps with in a glam way! Whip up this cute hat with our free downloadable instructions below.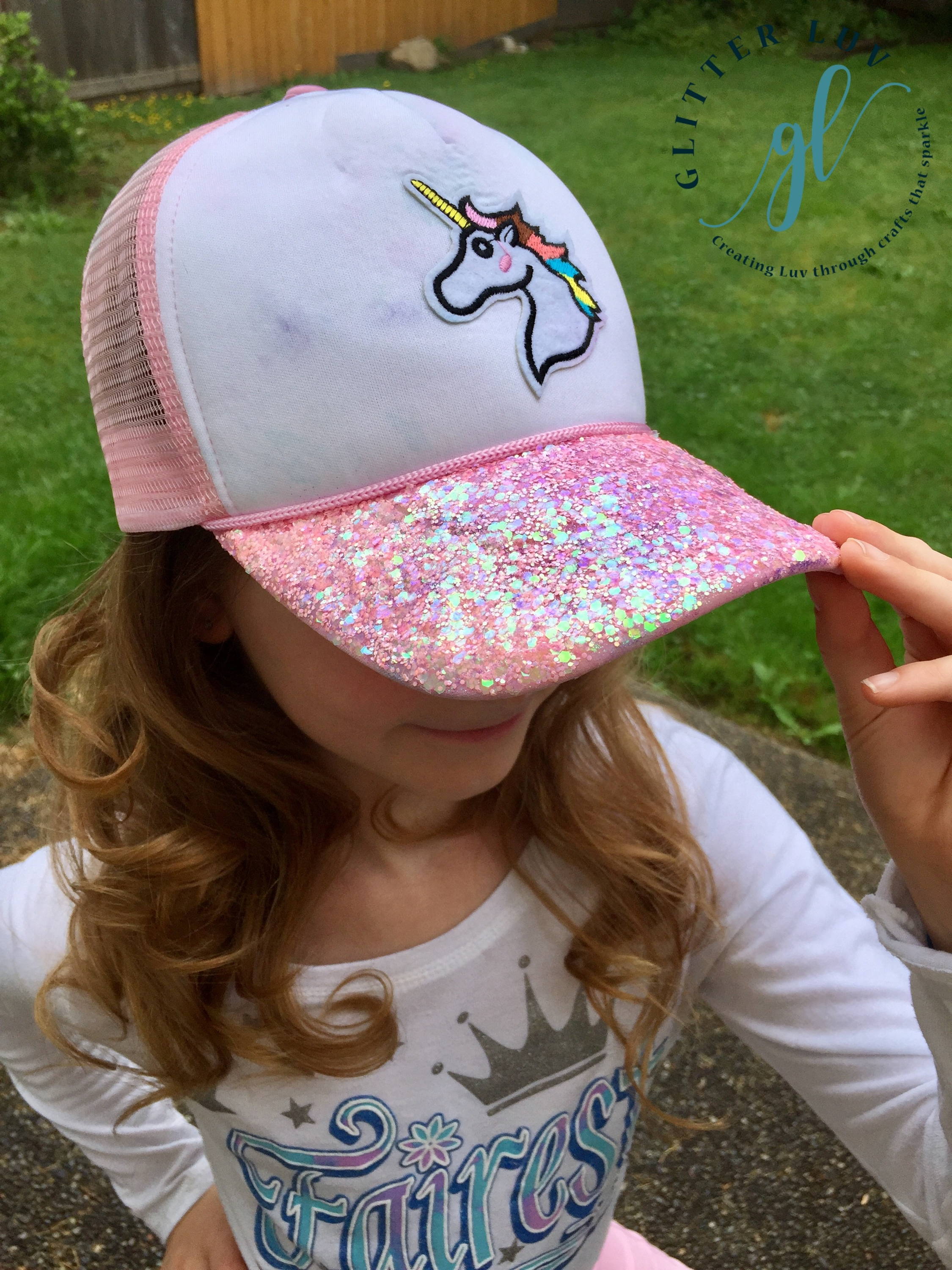 Personalize your hat with your choice of glitter and even patches!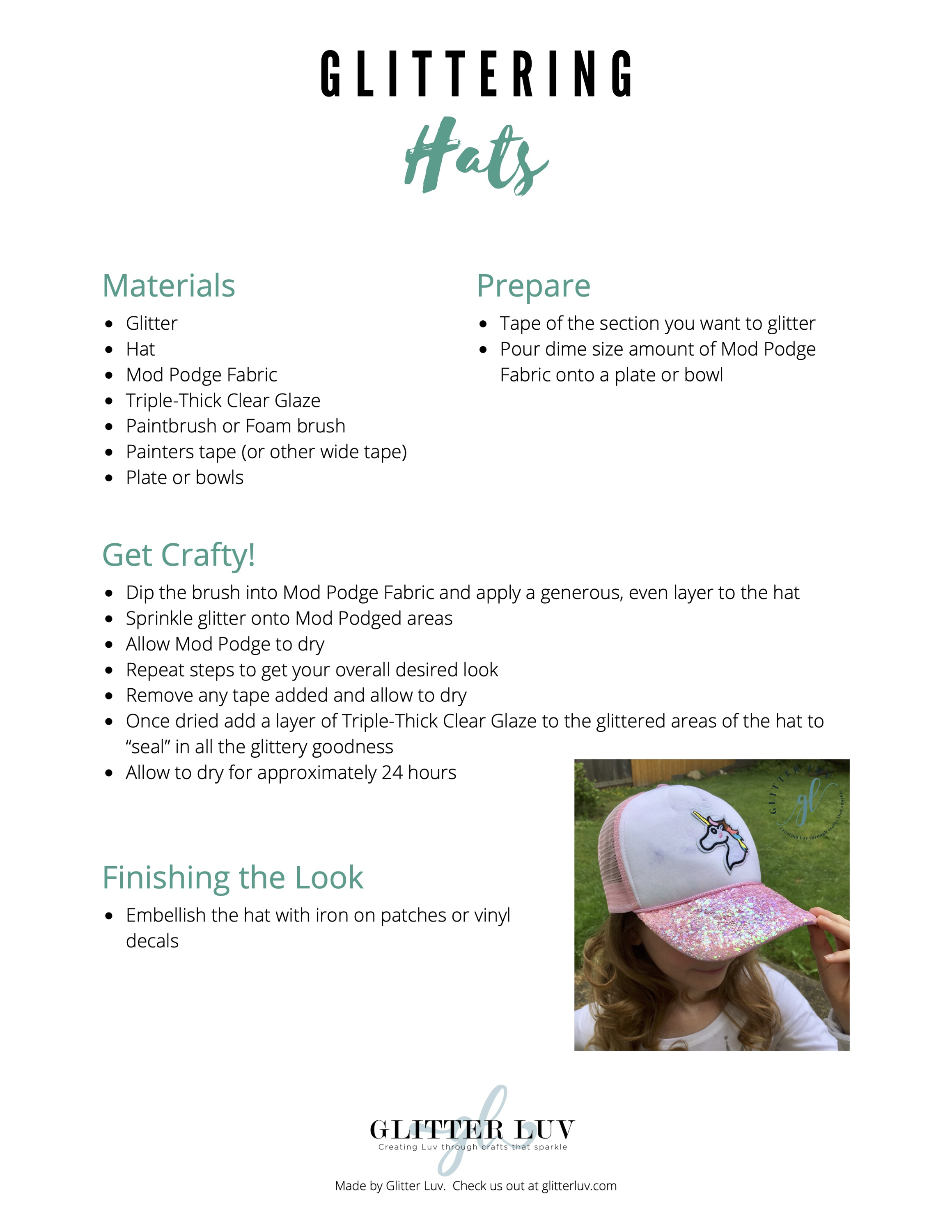 Please pin this post for later: