Football Themed Glitter Projects
Back to school is here and fall is right around the corner. I'm smelling pumpkin spice, wanting to go apple picking, and of course enjoy some football!!! Football is a fall staple. It is great to get out and support your favorite team, tailgating, or even just catching a game on TV with family and friends. Get a jump on football season with these fabulous glitter themed football crafts.
We have some fun ideas for showing your support for your favorite football team. Add in your team's colors with glitter and paint colors! It is going to be so much fun. Make a few of each of these ideas for your other football fan friends. Even if you don't love football these crafts are going to change your mind!
So let's get on the field with our favorite glitter colors to represent your football team and start creating with these simple, but awesome football crafts. Which on will you make first???
Here is a list of general supplies you will need for these crafts:
1. Glitter
2. Mod Podge
3. Paint Brushes
4. Craft glue
6. Paint
7. Resin
Resin Glitter Keychains
Using our football keychain mold, you can create custom glittery keychains that match your team's colors. And you can add in a vinyl decal with a mascot, logo, player's number, or name. Pretty much anything to give it that personalized touch.
Game Day Tiered Tray
Grab our newest tiered tray kit and get to work painting it! Go for a neutral theme or deck it all out in your favorite team's colors. Add glitter accents if you desire and then display it on your favorite tiered tray!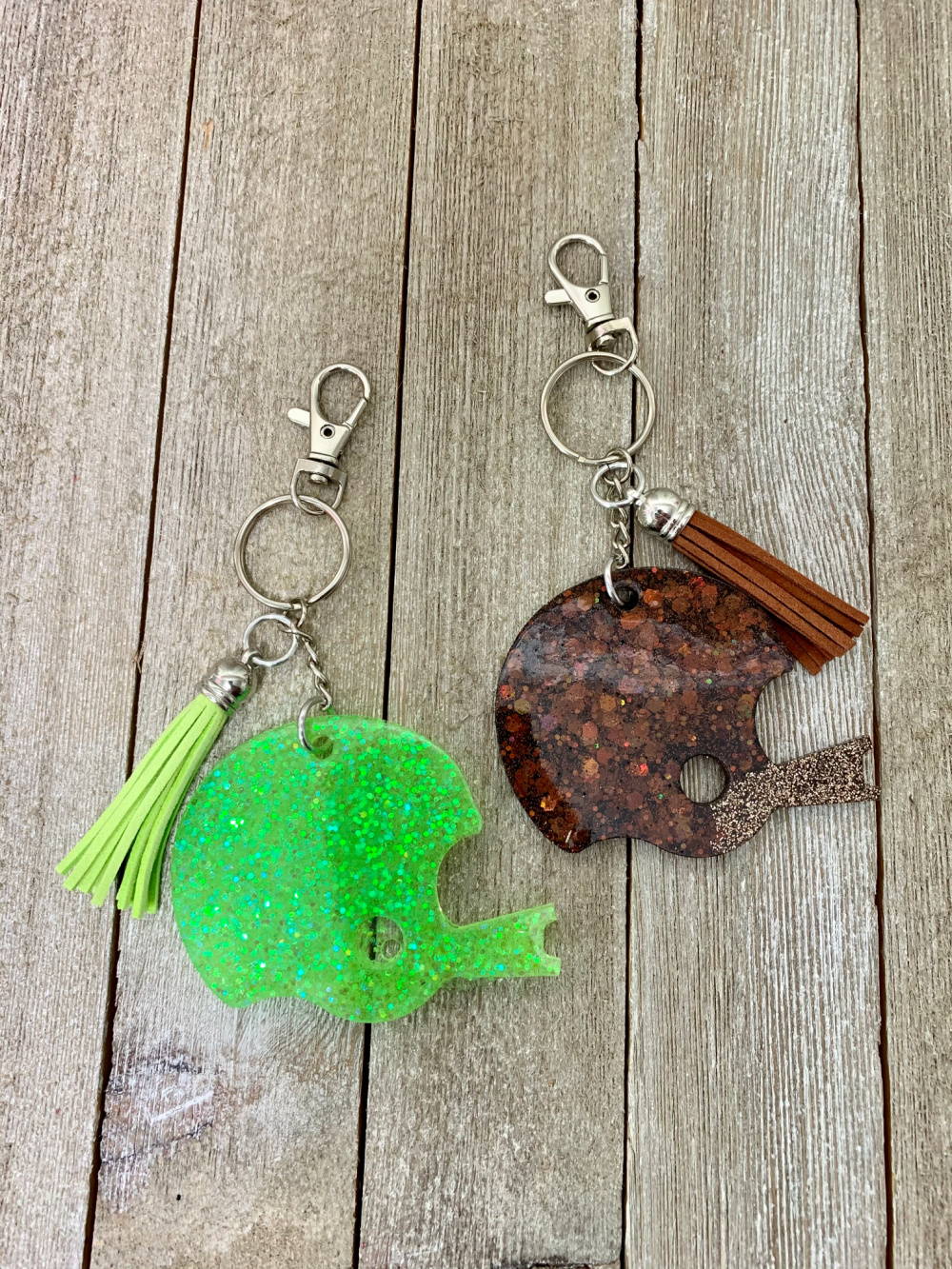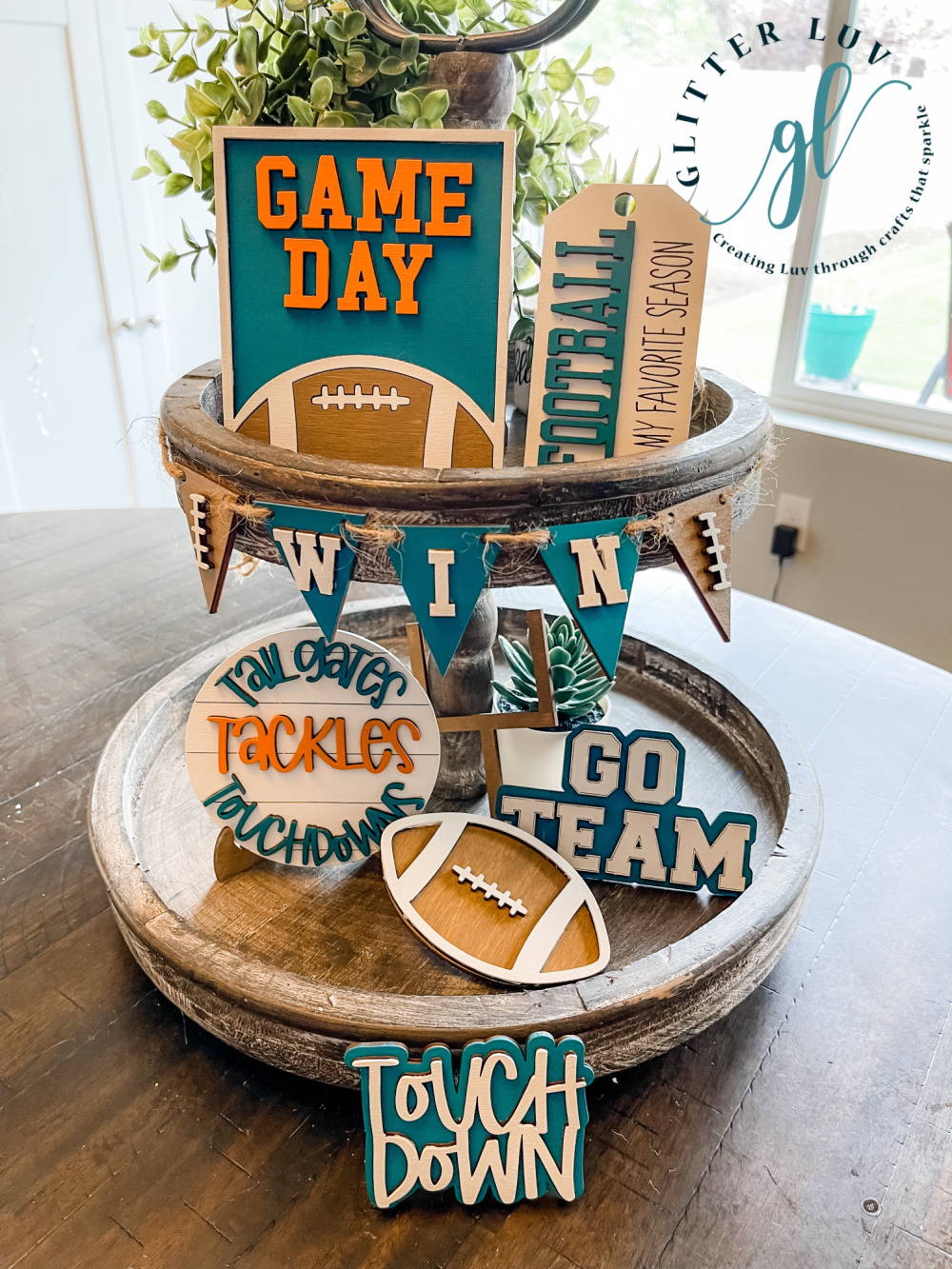 Finish up any of your regular crafts with these awesome Football Shapes Glitter. These shapes can really give the finishing touch to your projects!
They could easily be added to resin in molds, or even added onto crafts like our tiered tray kits.
How about adding a sprinkling of these shapes to a football themed tumbler? It would be so cute.
How would you incorporate these football shapes into your fall crafting?
Now it's your turn! Share your creations with us in our Glitter Luv Creations Facebook group. For more great glittery ideas, follow along with us on Pinterest, where we share lots of great projects.