I can feel spring coming, and with it all of the bright and happy Easter crafts! To kick off the Easter crafting we are sharing simple, but beautiful sparkly Easter eggs. Skip the egg dying and opt for egg decorating instead! With glitter of course. We used our Easter Pastel Pack and Easter Peeps packs to create these fun eggs, but any colors of glitter will work!
You will need a few supplies, but the great thing about these eggs is that kids can do them too! We went live in our Glitter Luv Creations Facebook group and demonstrated out easy it is. Watch the full video tutorial here. There are a few different techniques to try with these eggs. Some we glittered using mod podge, some we glittered with paint, and some we even tried a fun double sided sticker method.
And don't worry, these eggs can be sealed to avoid a glitter mess especially if you have children who might be playing with them or if they get moved often. Grab some eggs and glitter and let's craft together.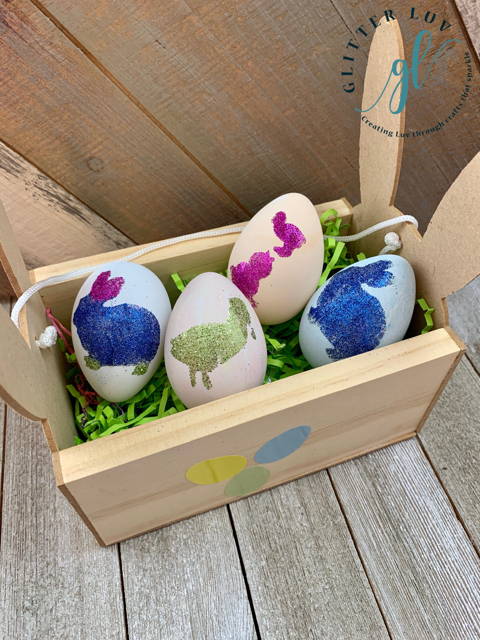 You will need a few basic supplies to get started:
1. Craft eggs or hard boiled eggs (we prefer craft eggs)
2. Glitter
3. Mod Podge
4. Paint Brushes
5. Double sided stickers
Let's get crafting.
Mod Podge Method
Working in small sections (and quickly), paint the egg with thin layers of mod podge and sprinkle glitter over the area. Allow to dry. Repeat with all sections until the egg is completely covered. Allow to dry and seal with another layer of mod podge to prevent glitter shedding.
Paint Method
Similar to the Mod Podge method, working in small sections, paint a matching color to the glitter (or white paint works as well), thickly onto the egg. Work to get the streaks out and the apply glitter. Allow to dry. Repeat with other sections.
Double Sided Stickers
Create your own double sided stickers or create your own. Peel off back layer and attach to the egg. Peel off the top layer and then sprinkle or dip in glitter.
We had fun with the double sided stickers, by mixing glitters or doing different colors on different parts of the stickers.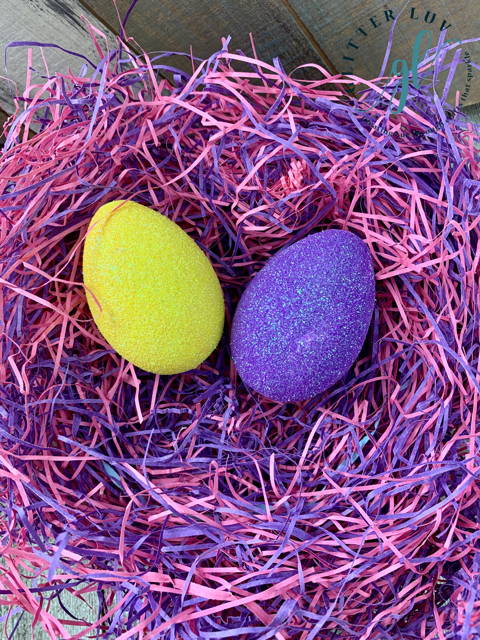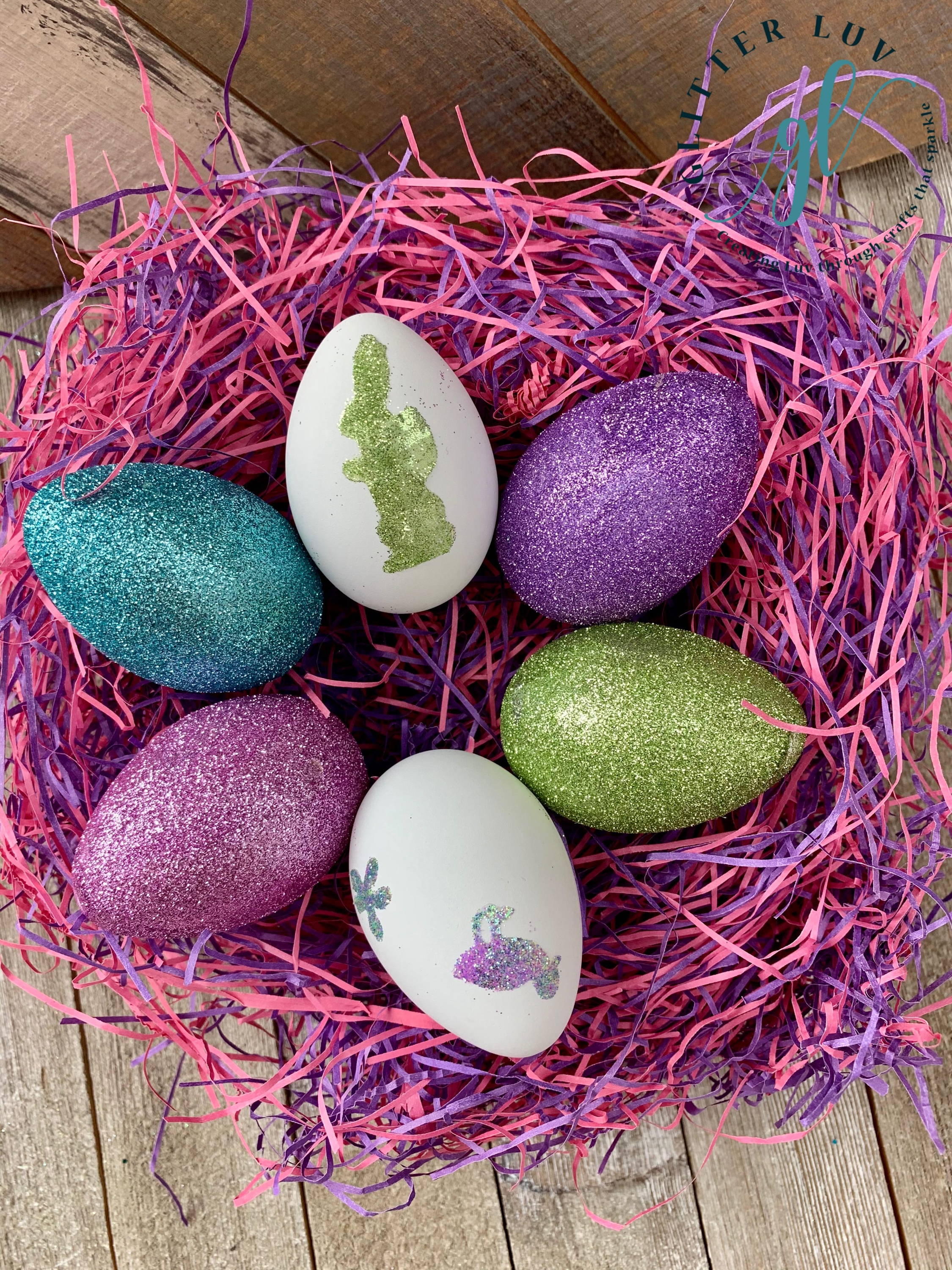 Mix and match different colors, or with the eggs with the stickers. Then display them in an Easter basket with grass or in a dough bowl or wooden crate.
Add a small string loop and hot glue to the top, and then string up on a garland.
Or use them as vase filler! The options are endless and if using craft eggs, they can be used over and over again!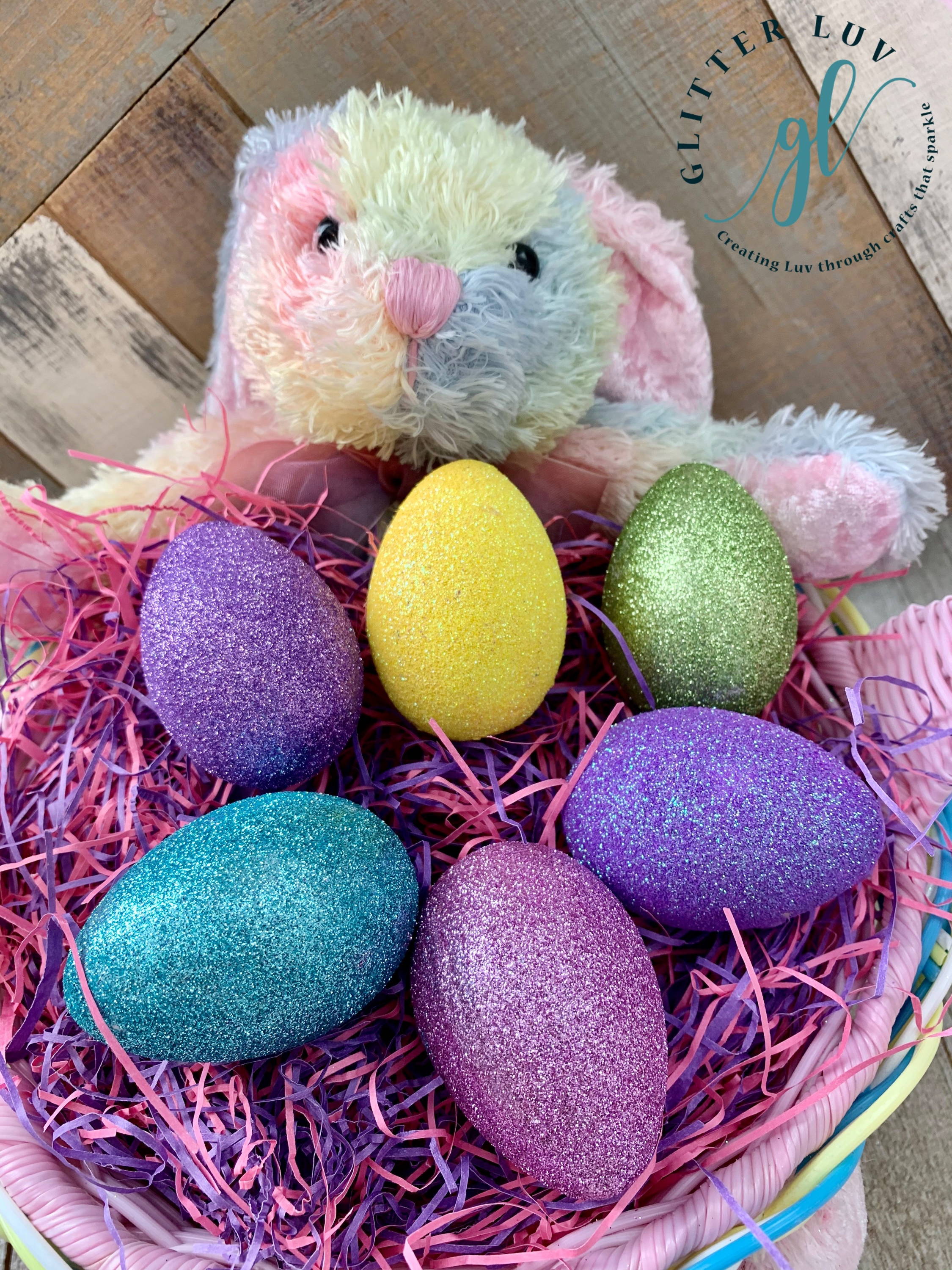 Now it's your turn! Share your creations with us in our Glitter Luv Creations Facebook group. For more great glittery ideas, follow along with us on Pinterest, where we share lots of great projects.