This beautiful fall ombre tumbler is for all of us still enjoying fall! And even if you are ready for Christmas, this method will work with any color scheme. If you are feeling ready to go full on Christmas, go for it with the tack-it method we used on this Fall inspired tumbler. We love this method for easily creating pretty tumblers.
This method is great because, it is a quick, fun, and easy technique. It also creates a gorgeous look using holographic glitter. The colors turn out just amazing!!! If you are wanting an easy way create a beautiful tumbler. This is the method. I am already dreaming up so many pretty holographic color combinations.
Before we get too carried away with the possibilities, let's show you a pretty Fall inspired tumbler we created that used this method while we continue to enjoy this lovely season.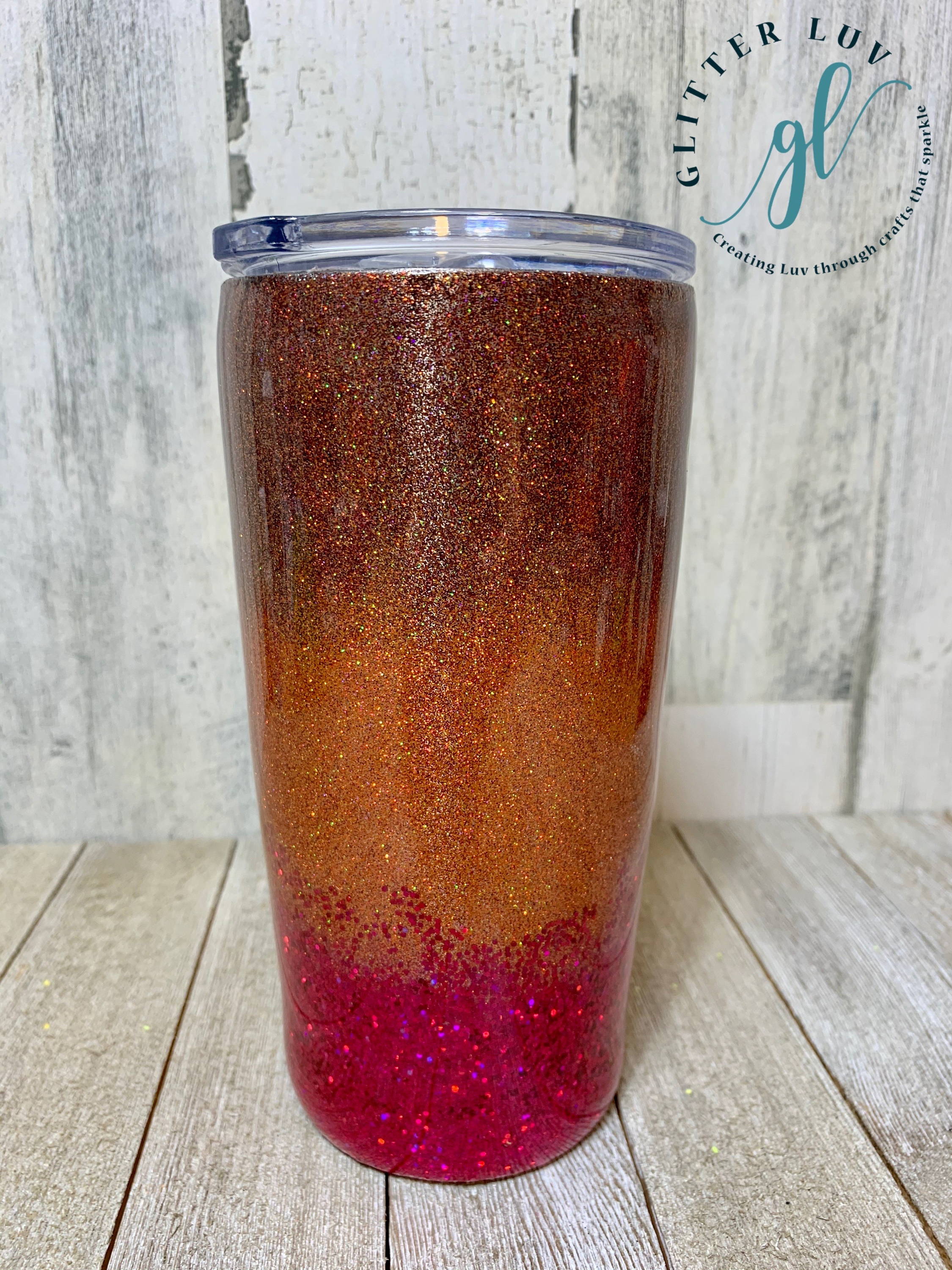 Ready to get started? Here is what we used in addition to regular glitter tumbler supplies, like a turner, epoxy, glitter, etc.
Aleene's Tack-it and water 2:1 ratio. (2 parts glue, 1 part water).
Holographic glitter. This is the best type of glitter for this method. Others will not come out the same. Especially if you are looking for the rainbow look.
Begin as you usually would. Prepare tumbler up to the point where you would add the glitter.
Mix the 2:1 glue ratio.
Brush it on in nice even strokes. Give it some time to move to adhesive stage. This is when the glue starts to grab at the brush when fixing strokes and when the whiteness of the glue has disappeared.
Add the glitter. You can do one color or ombre colors as you would like.
Barnish to get the beautiful sheen, using a brush or a finger to remove excess glitter.
Seal. Don't skip this step! The smooth surface can result in fish eyes.
Epoxy.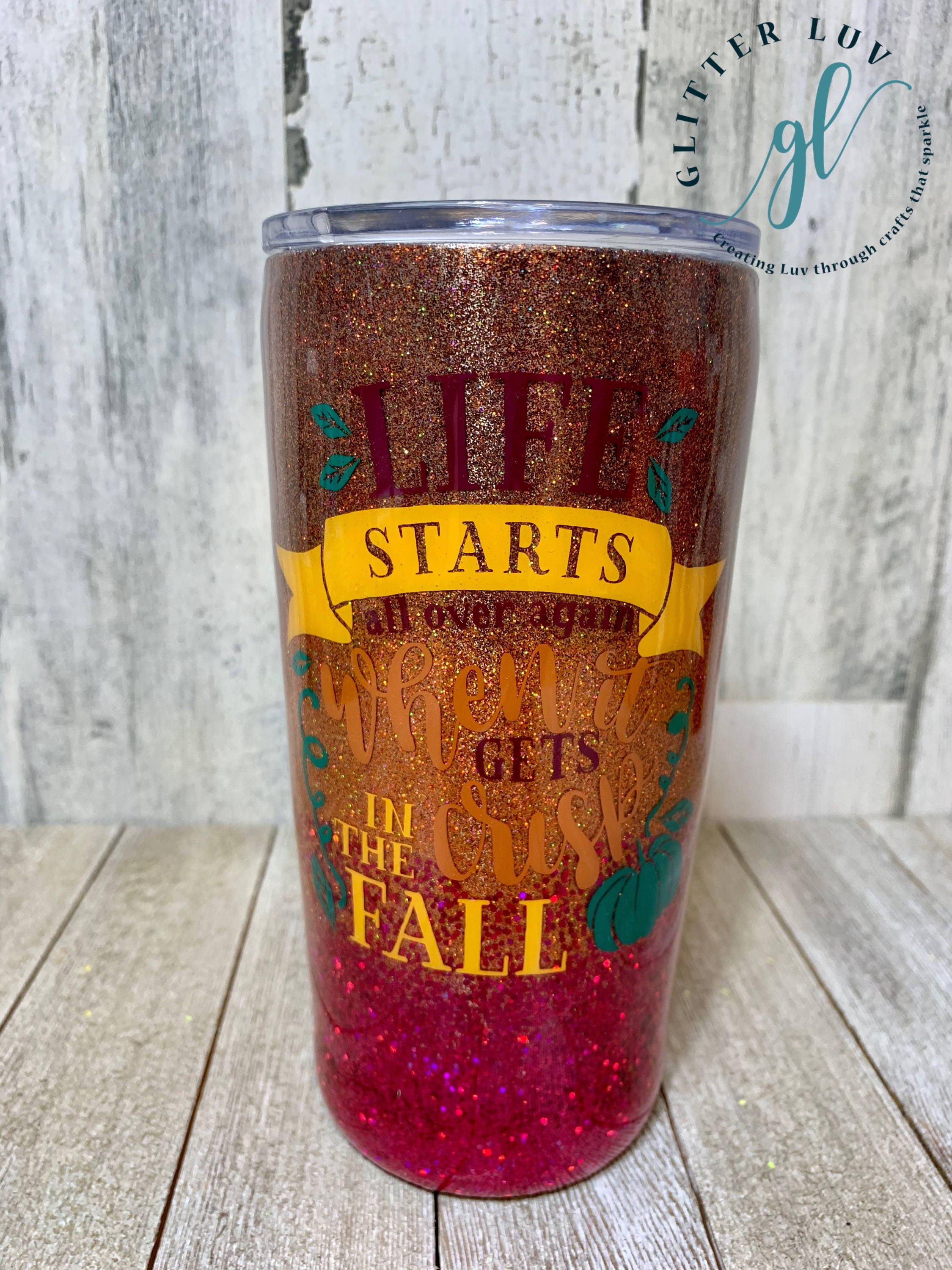 Now it's your turn! Share your creations with us in our Glitter Luv Creations Facebook group. For more great glittery ideas, follow along with us on Pinterest, where we share lots of great projects.

Please pin this post for later: