Christmas Glitter Snow Globes
Glitter is one thing that can really add magic to so many simple things. It can take our crafts from blah to brilliant. It adds that extra special sparkle and touch to our projects and that is why we love it so much. Today we want to share with you a craft that it is so simple, but with glitter it really does add that extra dose of magic, especially at Christmas time. We are sharing how to make your own snow globes. Two ways, with or without water! Both have a dose of glitter that gives that effect of falling snow. So pretty!!!
Either way you make these snow globes, they are fun to make with kids or for kids. And you really only need a few things to recreate these looks. You will need small jars or ornaments that have a screw on lid. Objects to put in your snow globes like bottle brush trees or other small Christmas items. Then glycerin, water, and of course GLITTER!
The other great thing, these are Christmas themed, but there are so many possibilities for what to put inside snow globes. Go for a winter theme, or Valentines, or even a favorite animal or character. Let's make it snow!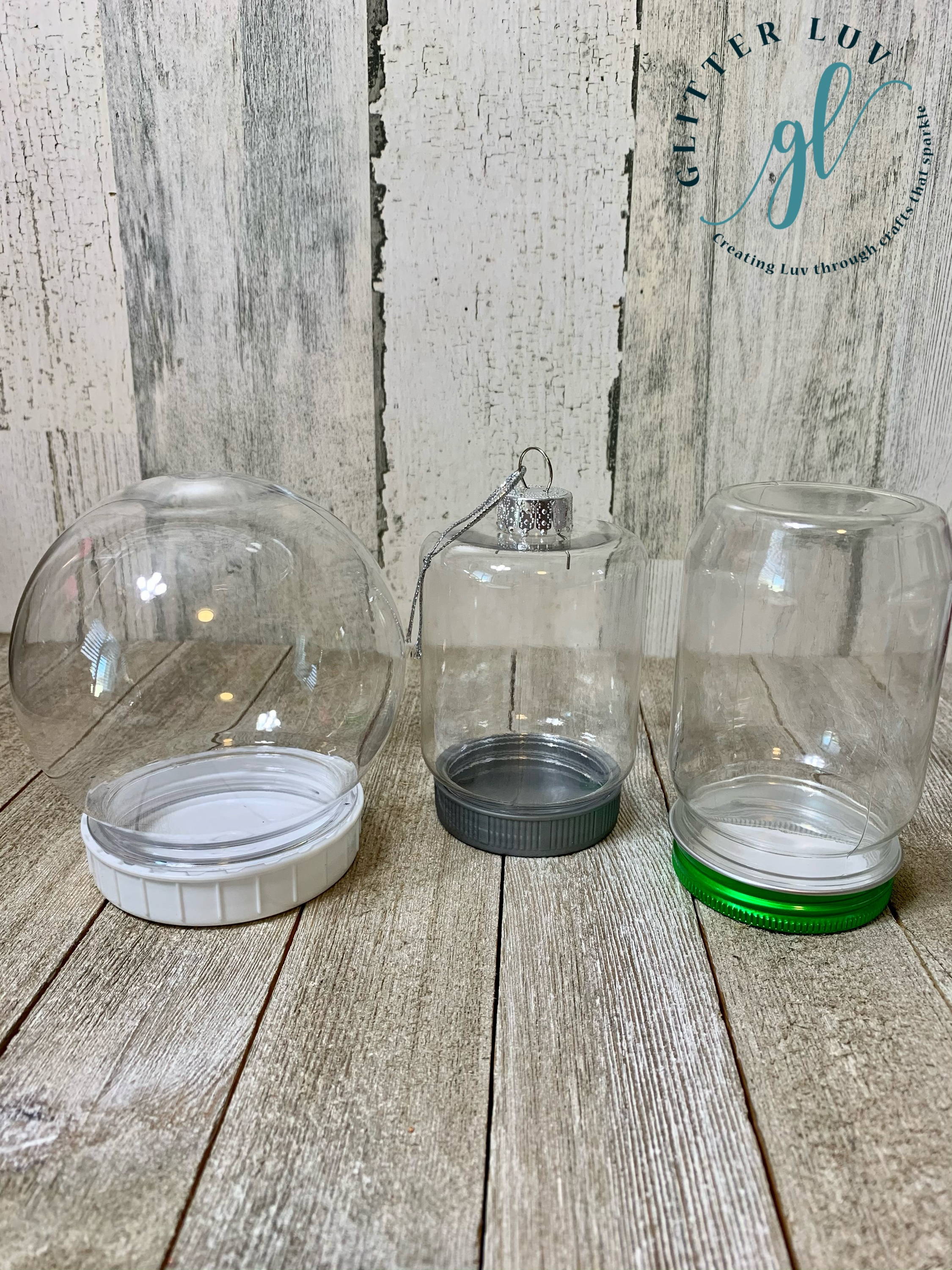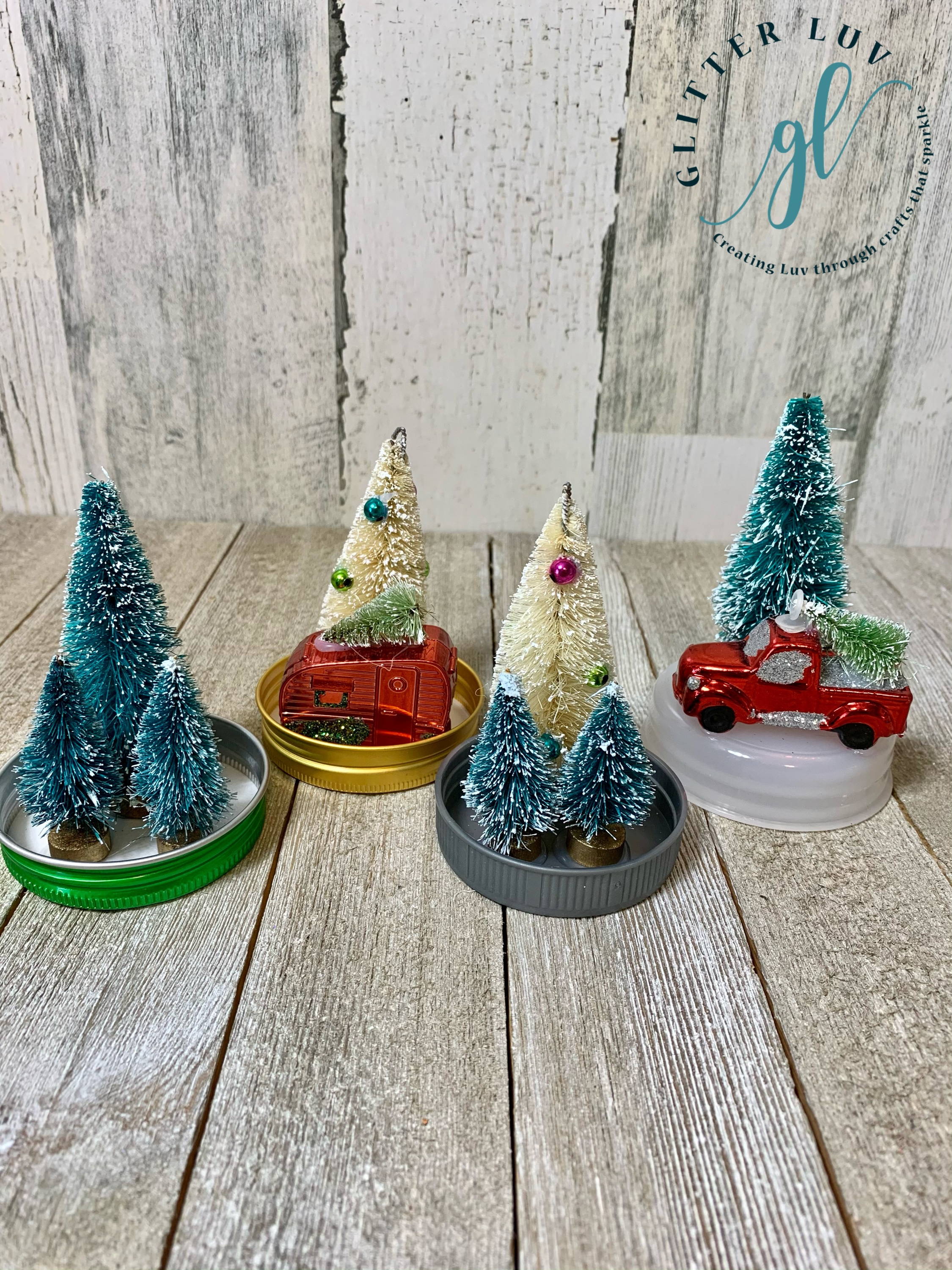 Items need to make snow globes:
Small jars with screw on lids or globes for snow globe making.
Objects for inside. We used bottlebrush trees and small ornaments.
Water
Glycerin
Glitter
Hot glue gun and glue
To make a snow globe using liquid:
Using hot glue, glue objects to the lid. Allow to cool or dry if using another type of glue.
Add 1 tablespoon of glycerin, up to one tablespoon of glitter to jar or globe.
Fill the rest with water, allowing some room for adding in the lid and objects.
Screw on lid and enjoy!
Shake up and watch it snow.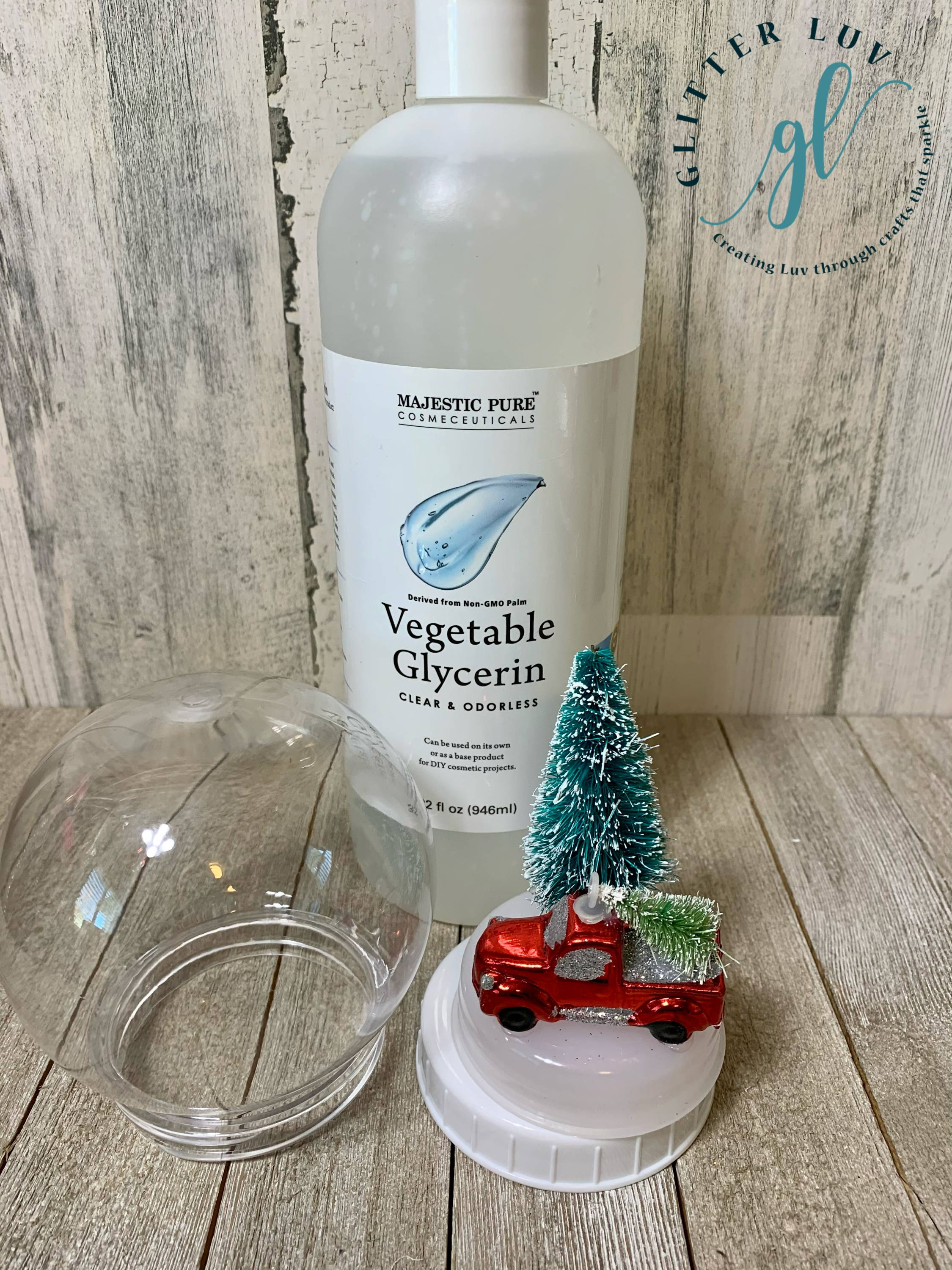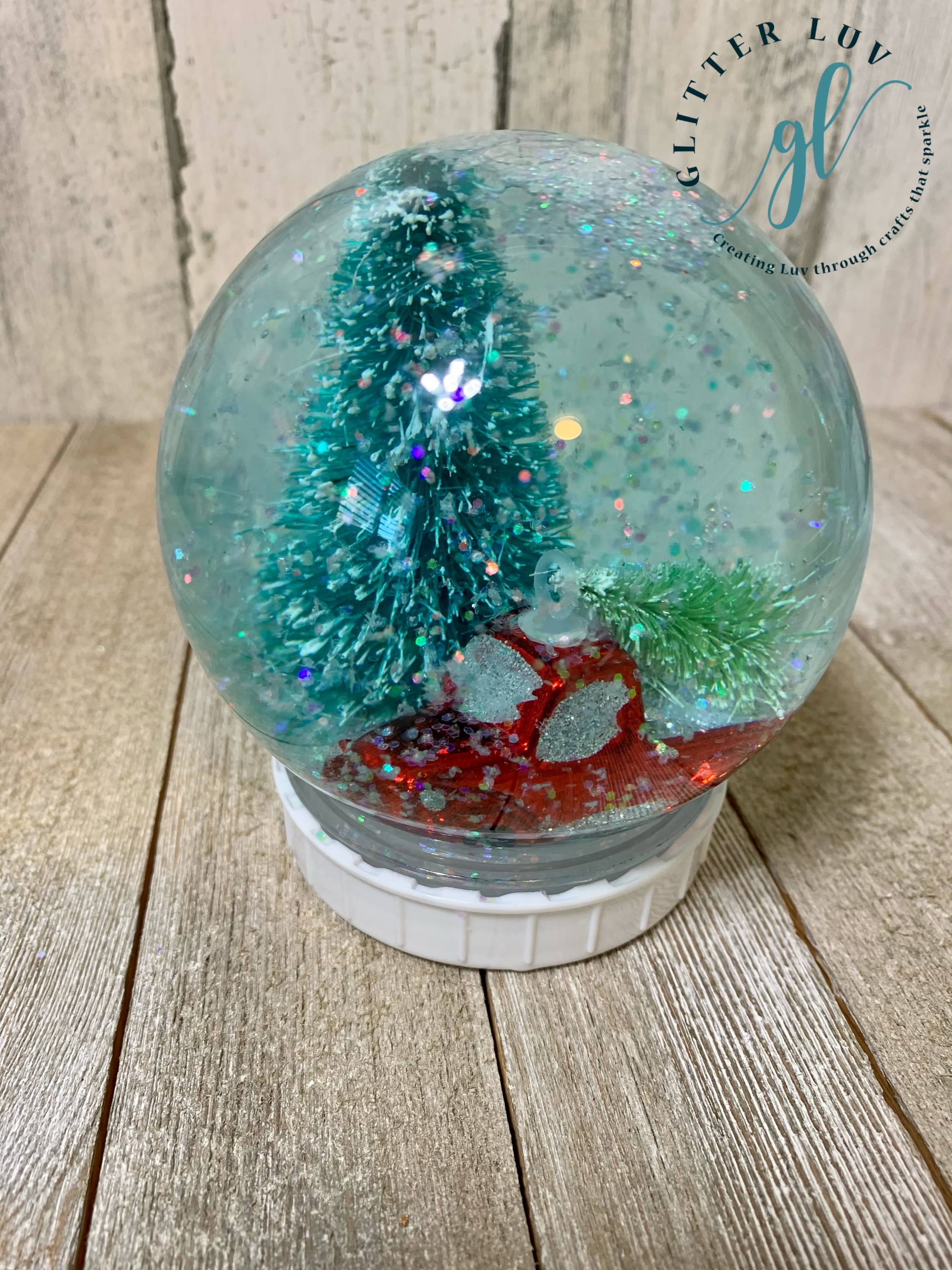 PRO TIP: We also tried the baby oil method without much success. The liquid needs to be 1/3 to 1/2 baby oil and mixed with super hot water or it becomes a separated mess. We recommend using the glycerin as we had no problems with this method.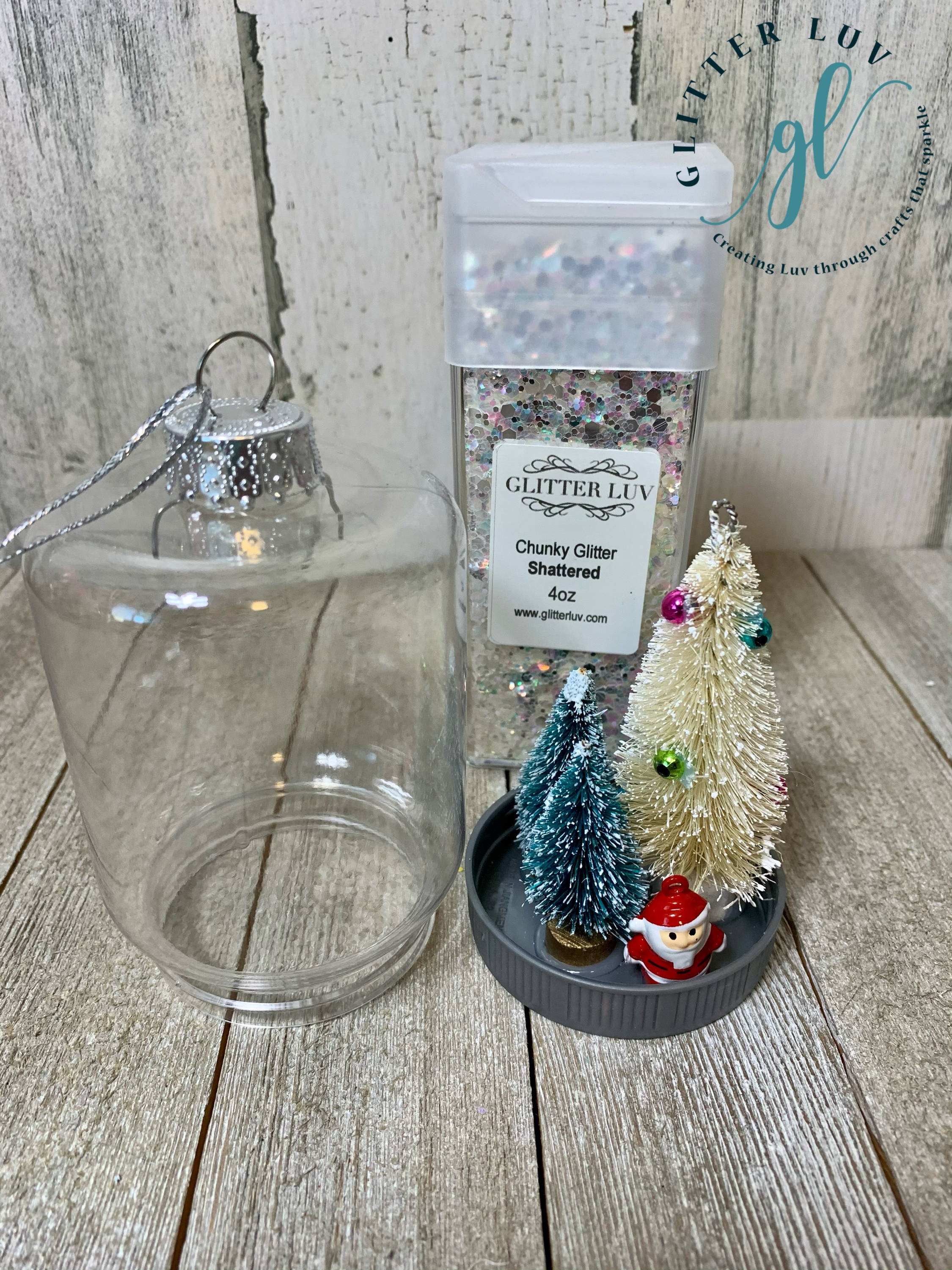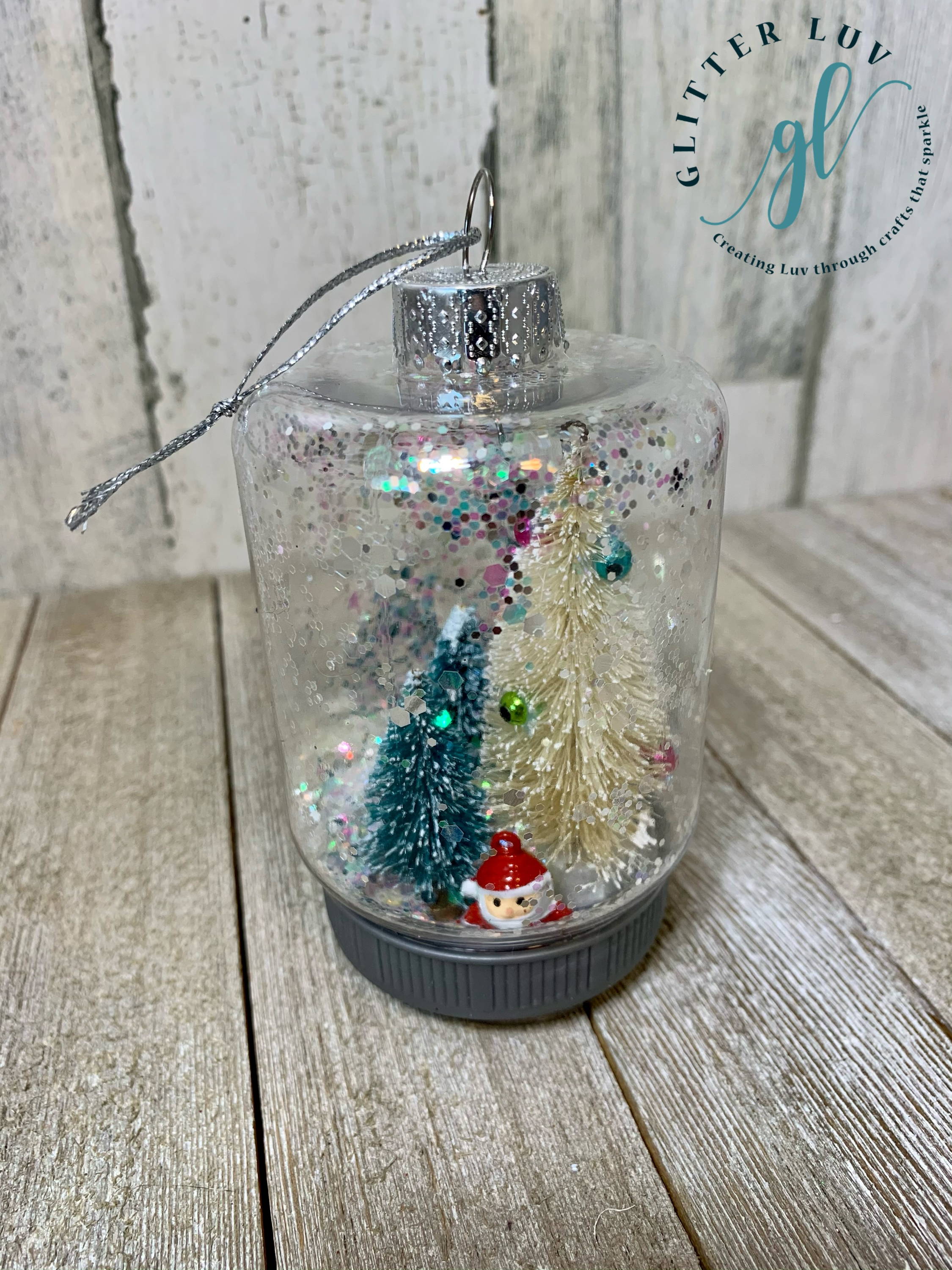 If you are worried about children accidentally opening a snow globe and the liquid going everywhere. Try this dry version, also fun and beautiful with out the potential mess.
To make a dry snow globe:
Glue objects to the lid using hot glue, allow to cool and dry completely.
Add up to 1 tablespoon of glitter to the jar.
Screw in the lid and enjoy.
Shake it up and see a different snowy look in this dry snow globe.
To finish up this look, dry snow globes would look pretty on a Christmas tree. Use both options to add a touch of magical Christmas decor all around your house.
Another fun touch would be to tie a ribbon around the jar lid for an extra polished finishing look.
Now it's your turn! Share your creations with us in our Glitter Luv Creations Facebook group. For more great glittery ideas, follow along with us on Pinterest, where we share lots of great projects.

Please pin this post for future reference: