Interchangeable Wooden Ladder Christmas Decor
We are coming in hot with our Christmas wood ladder kits. Start with the starter leaning ladder interchangeable DIY kit, and then we have other kits for adding in new inserts. Like seasonal ones for holidays. Today we are highlighting the holiday baking kit and see all of our other kits here! This cute kit works with the ladder from the starter kit and comes with four squares to change up!

Around here we are so excited it is Christmas time finally! We love sharing our favorite Christmas crafts, because right now is the perfect time to start working on Christmas crafts for decor, gifts, and more. These wood ladder kits come in three different Christmas varieties. Mix and match them! Find your favorites and display them. Easily change out for a new look.
The best part is you get to customize them to match your style and look. If you want more rustic and distressed, you can go for that look. If you want more of a sleek finish, that works too. Want to add glitter? Go for it! Anything goes as long as you love how it turns out! Let's learn how to make these fun kits.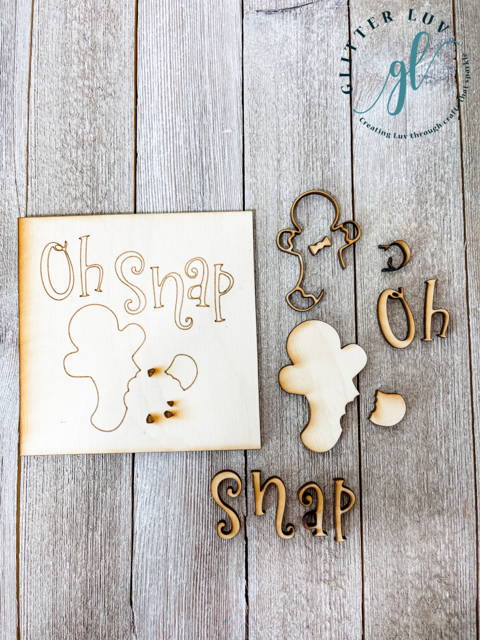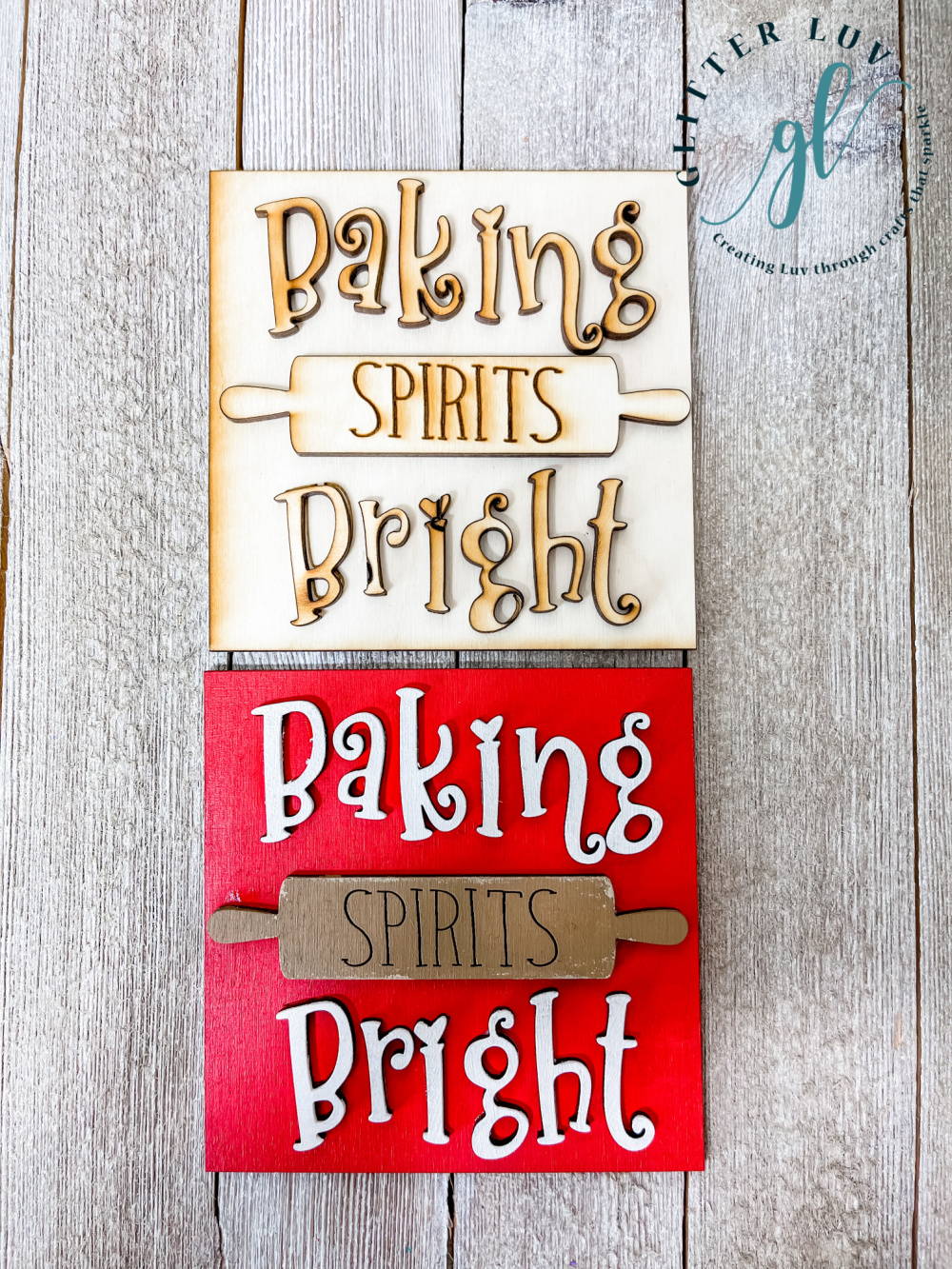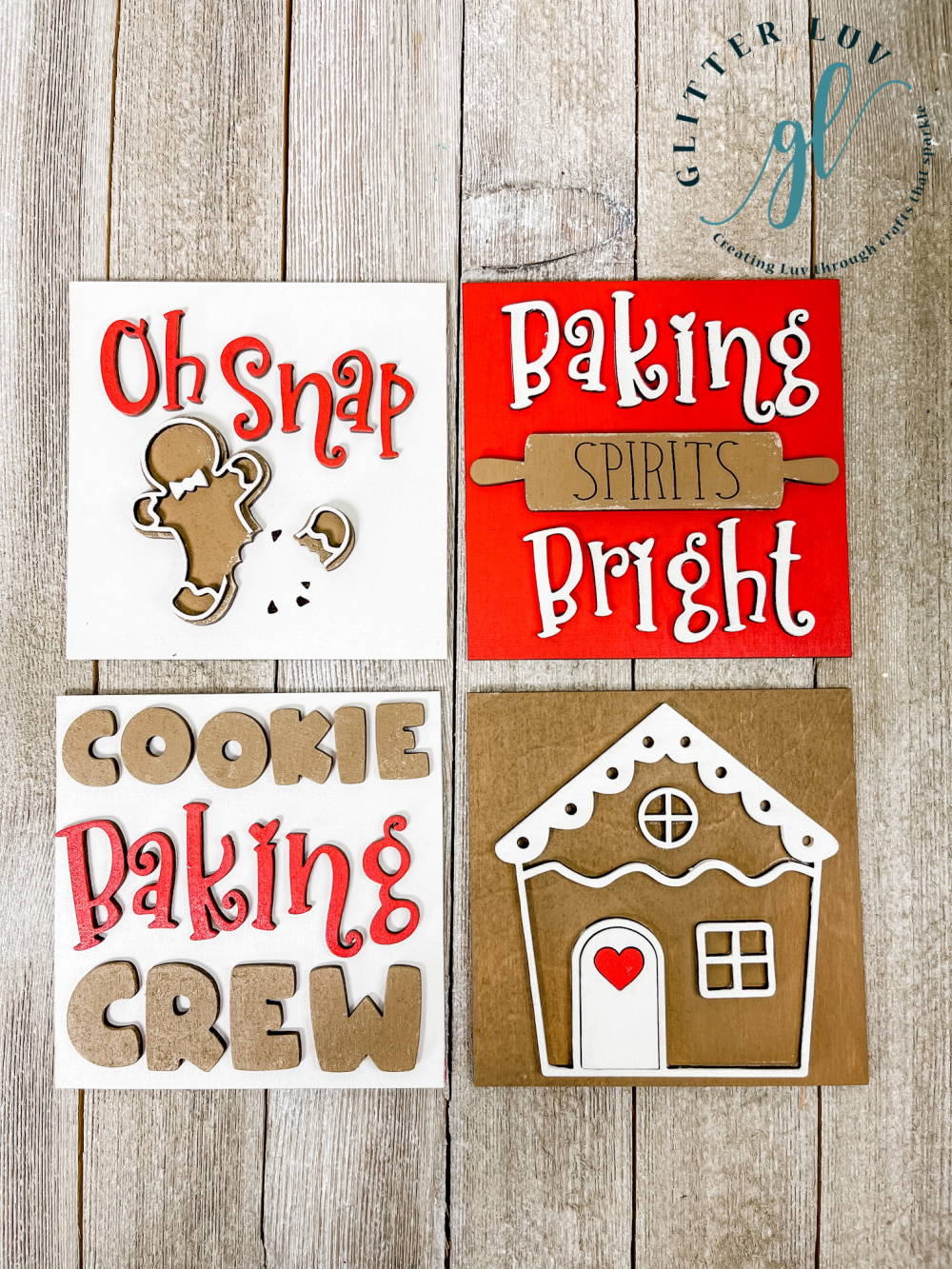 Let's get crafting these wood kits.
1. Paint or stain your ladder. A white, brown, or nice neutral color would work well. Allow to dry.
2. Paint individual wood kit pieces. Allow to dry.
3. Add glitter, distressing, etc. as desired.
4. Glue individual pieces to each scene. Allow to dry.
5. Seal as desired using a sealer of your choice. Allow to dry.
6. Pop in and out of the ladder as you needed. Here is a cut video to show you how.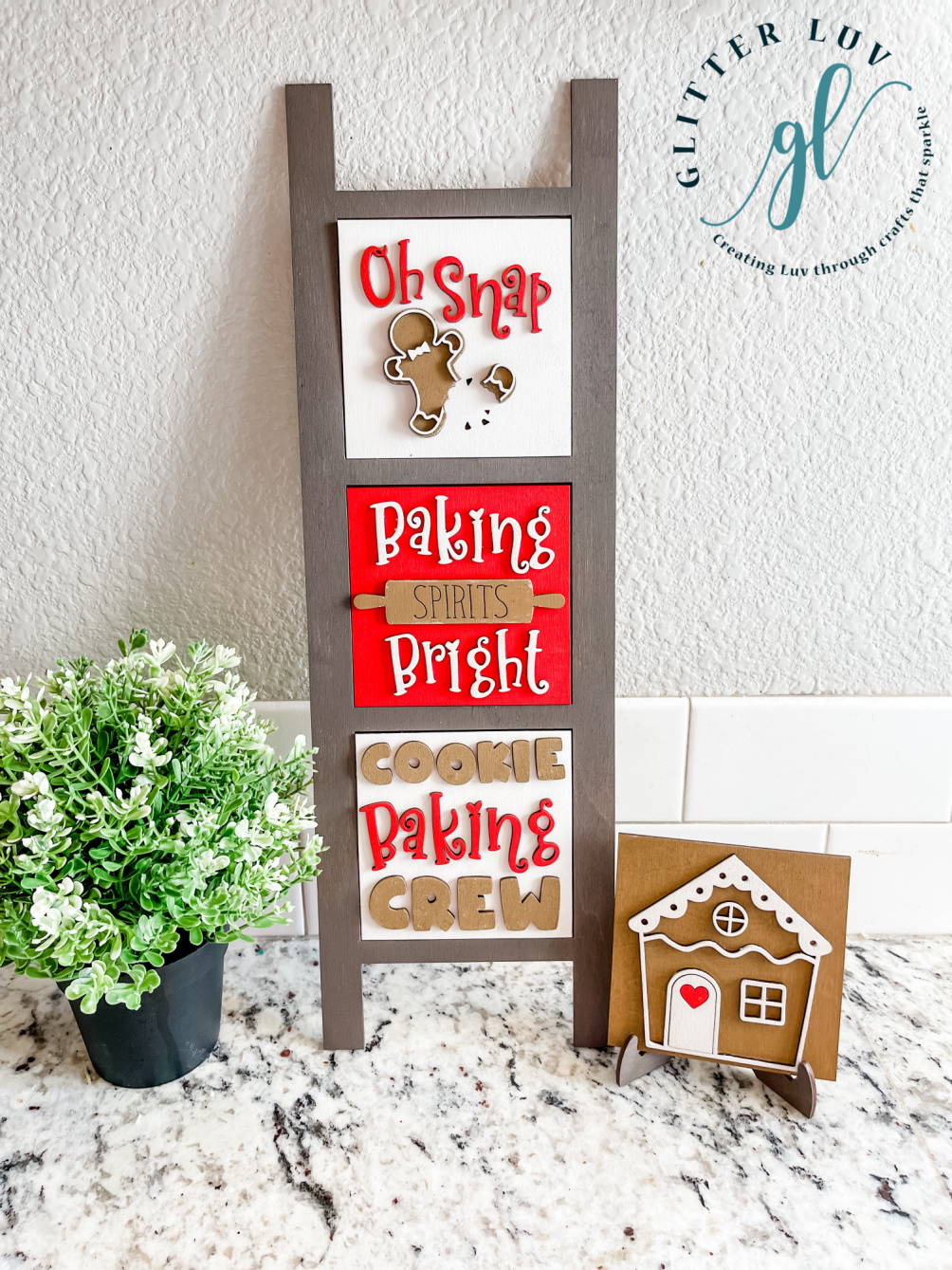 Now that you've painted your squares and assembled, it is time to have fun! Mix and match and add in whatever line up you like best!
Add the fourth on an easel nearby for an extra special look.
These leaning ladders work great in entryways, kitchens, on a hutch, or other cut little nooks.
I can't wait to have this fun piece of decor that will change with the seasons. What season are you most excited to create these for?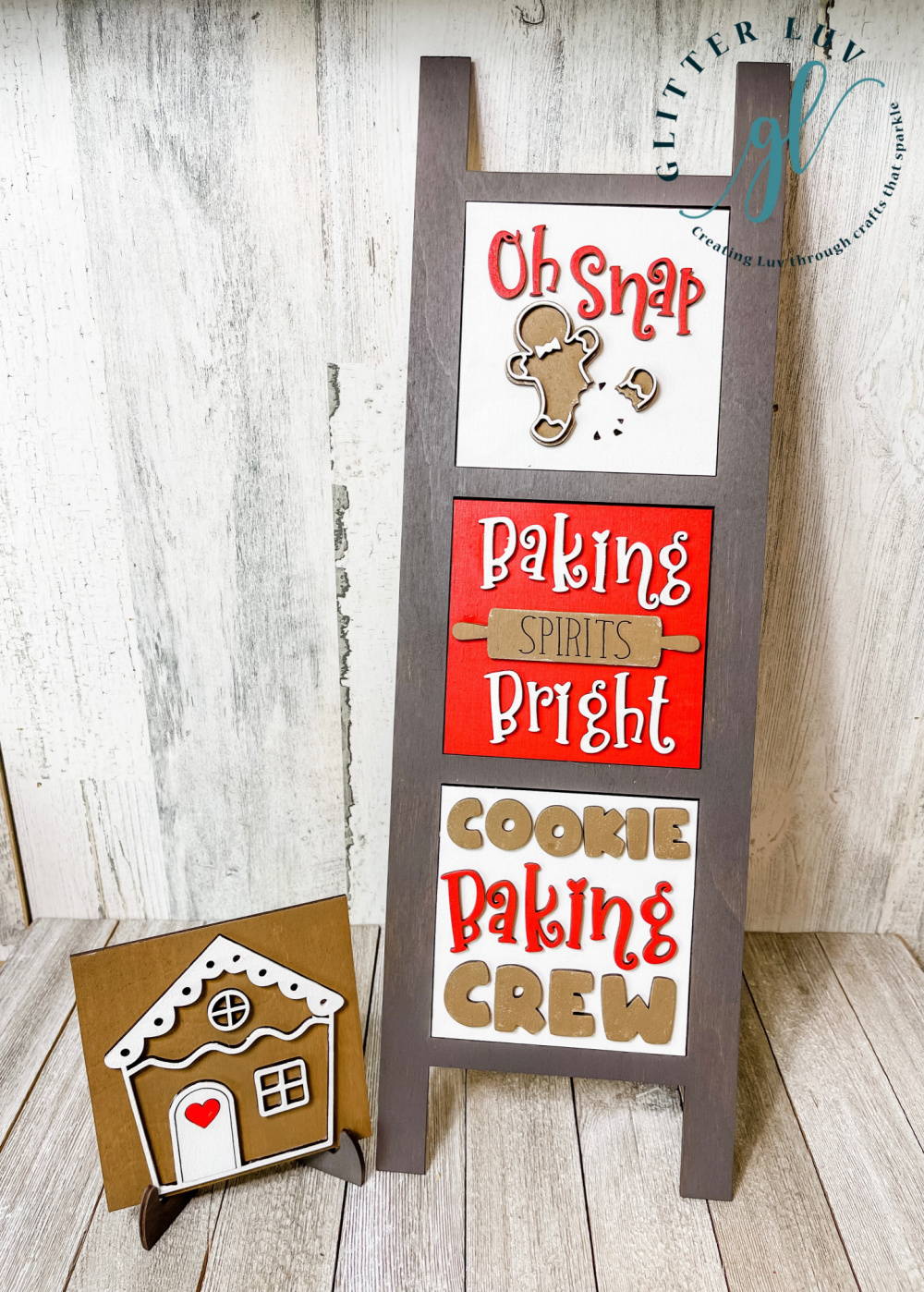 Now it's your turn! Share your creations with us in our Glitter Luv Creations Facebook group. For more great glittery ideas, follow along with us on Pinterest, where we share lots of great projects.