Christmas Glitter Colors
Highlighting Christmas Colors
It's a new month and that means it is time to fit in all of the Christmas crafting we can! Be sure to add ordering your favorite Christmas glitters to that list! After you've received your new seasonal glitters, we would love to craft with you! We have planned some really fun Christmas craft ideas to share with you this December. You won't want to miss them. Be sure to check your email each Monday morning to see what we are crafting up next! We will give you a hint, all of these project involve our favorite craft supply: GLITTER!
To get you ready for a month full of red, green, and sparkly crafts, we are highlighting some of the prettiest Christmas glitter colors for you. We have reds, we have greens, we have lovely metallics, chunky glitter, and even some adorable glitter shapes. All of these amazing glitters can combine to make your perfect Christmas decor. Or maybe they will compliment your favorite technique for a glitter tumbler. Whatever your favorite way to craft with glitter is, we have the perfect colors for you!
For more great glittery ideas, follow along with us on Pinterest, where we share lots of great projects. You can also share your creations with us in our Glitter Luv Creations Facebook group.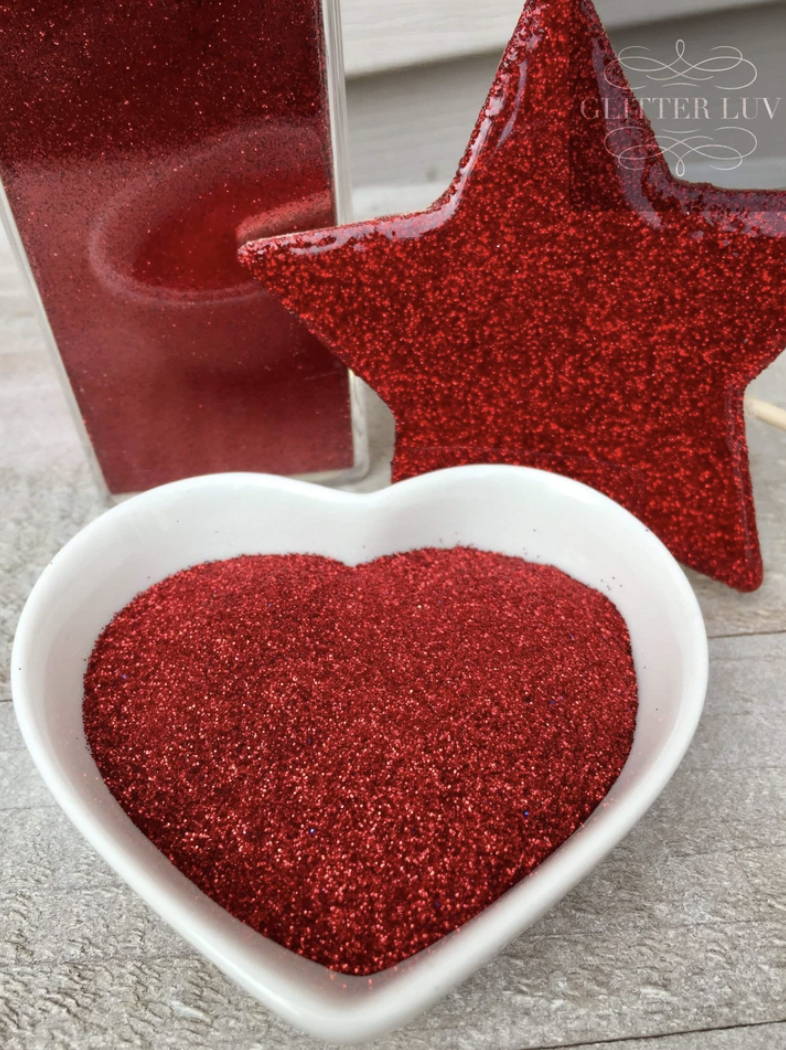 Cherry Red Metallic is so perfect for all of the Christmas crafts. So vibrant and is one of our go to reds. It is great for Christmas and patriotic crafting.
Try Strawberry Red for a lighter red that is still just beautiful! With the right amount of sparkle.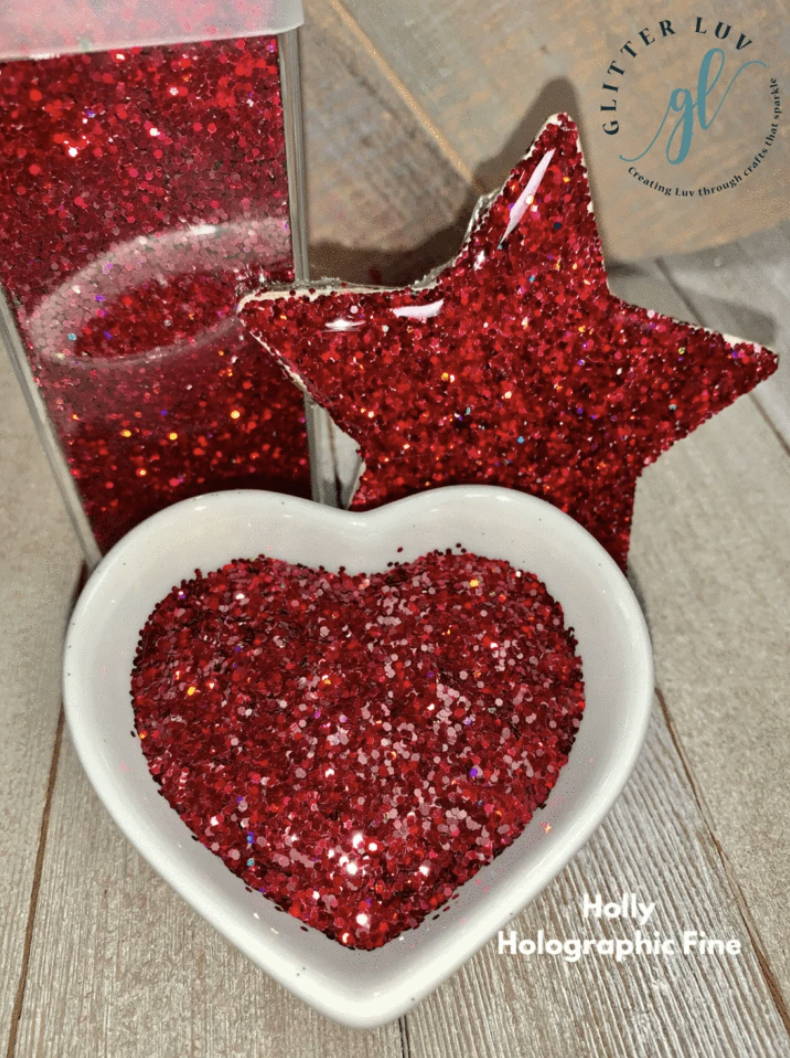 Go for a bit of a holographic effect with Holly Holographic. It is so gorgeous to look at and really has the lovely holographic look!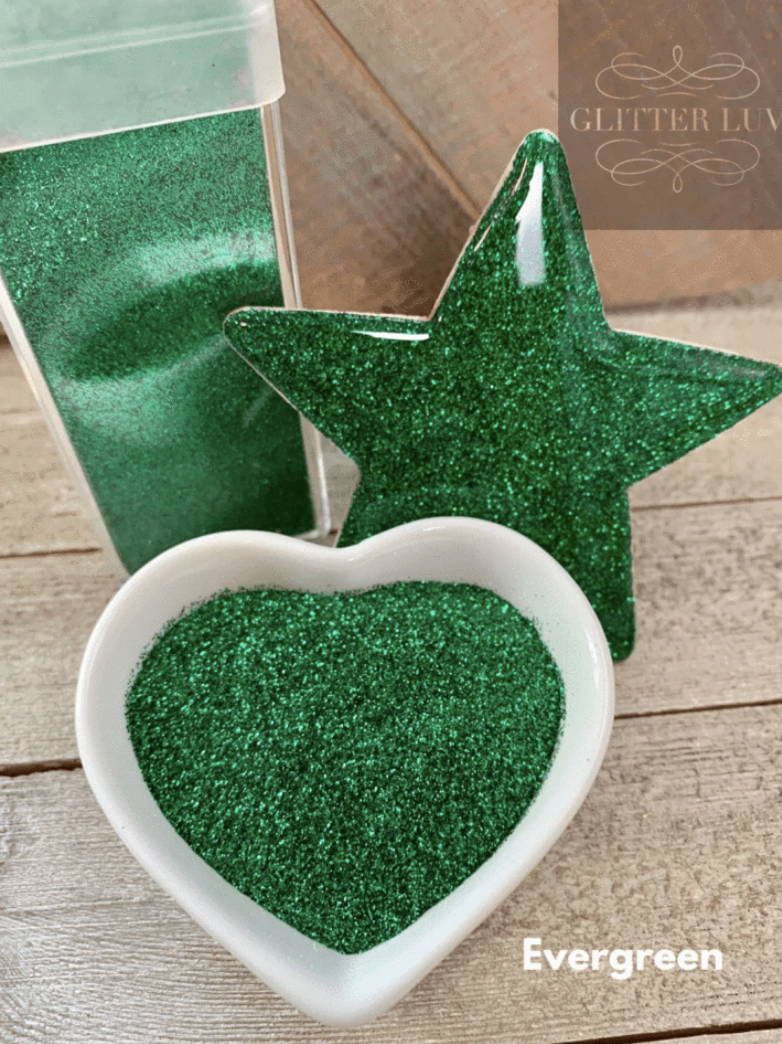 Looking for a solid and lovely deep green for Christmas? Evergreen Metallic is just like a lovely evergreen tree.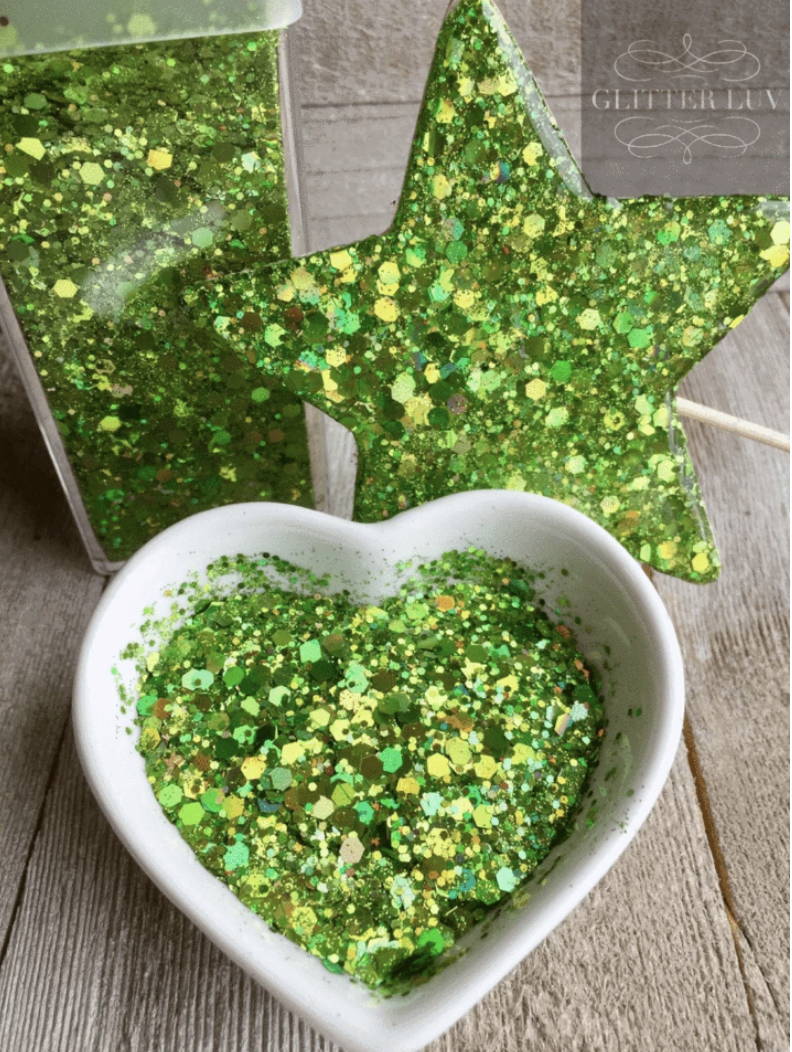 Go bold, go fun, go chunky! This lighter green is still such a fun way to add a bit of spice to Christmas crafts with Appletini Chunky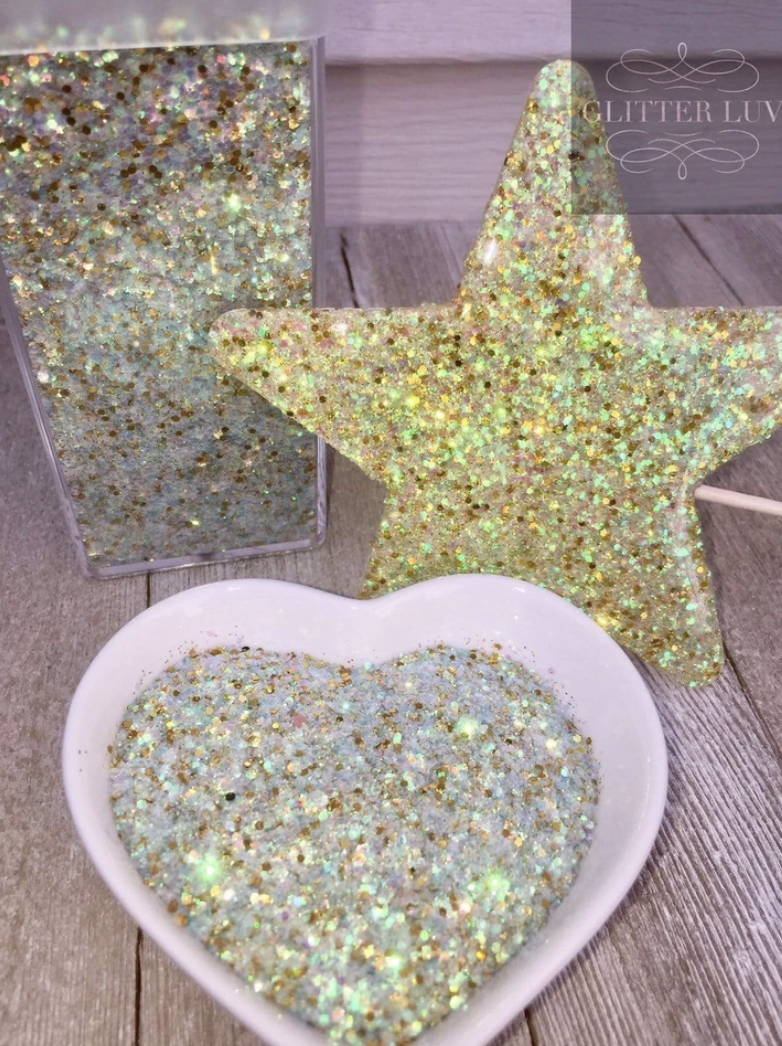 Bubbles Mini Chunky is the ultimate Christmas neutral! Look at all of that lovely glittery goodness all in one bottle!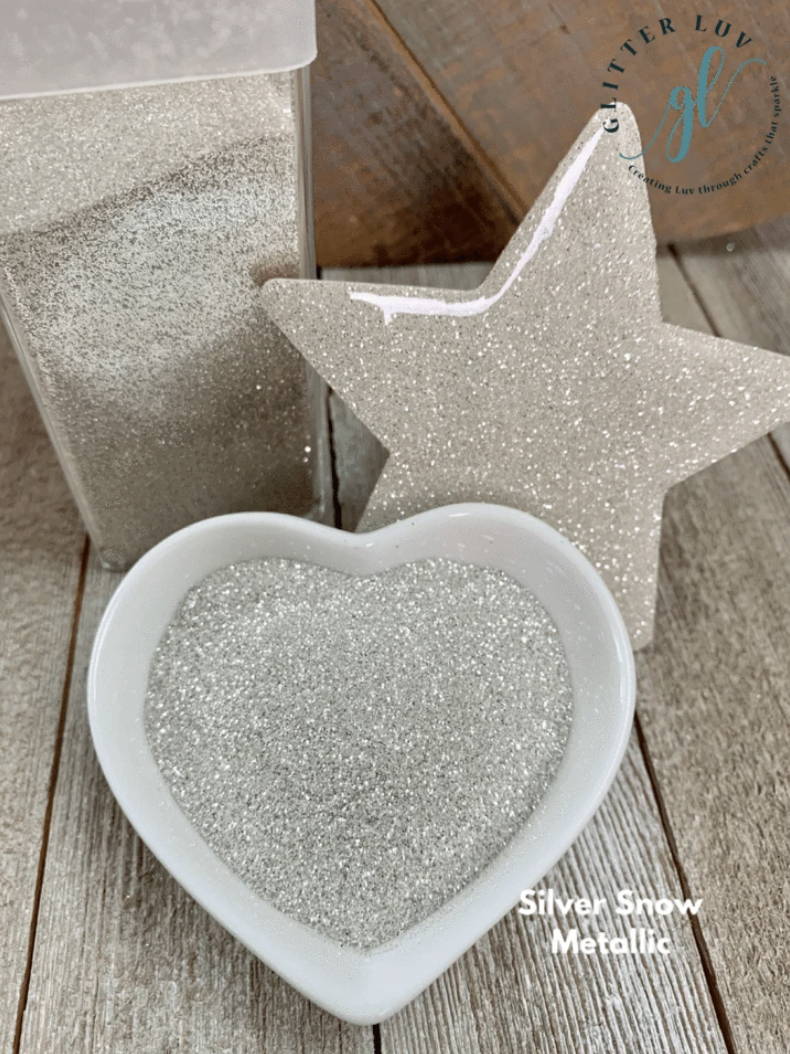 Want a beautiful white with just a perfect touch of silver? Silver Snow Metallic gives the perfect freshly fallen snow look.
Fools Gold Metallic is fooling me with how lovely this lighter gold is! It looks perfect for a star, or all of the gold accents!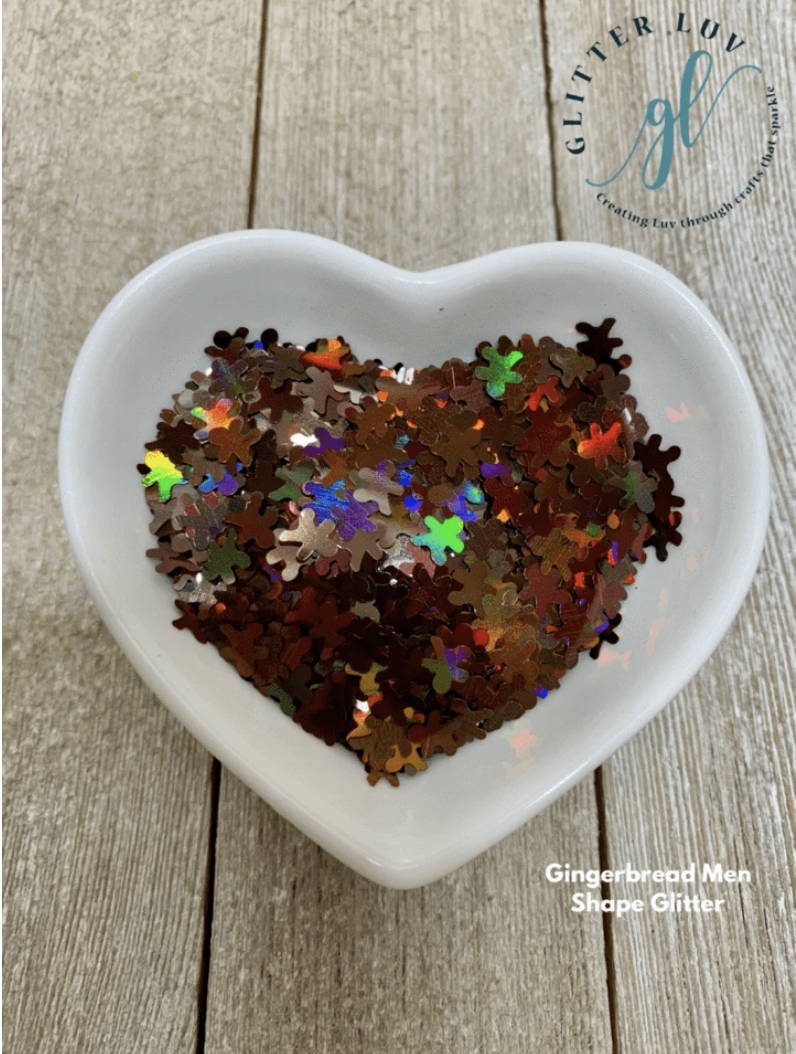 Glitter shapes really do come in all shapes and sizes like these adorable little gingerbread men. I am already dreaming up cute tumblers with these guys.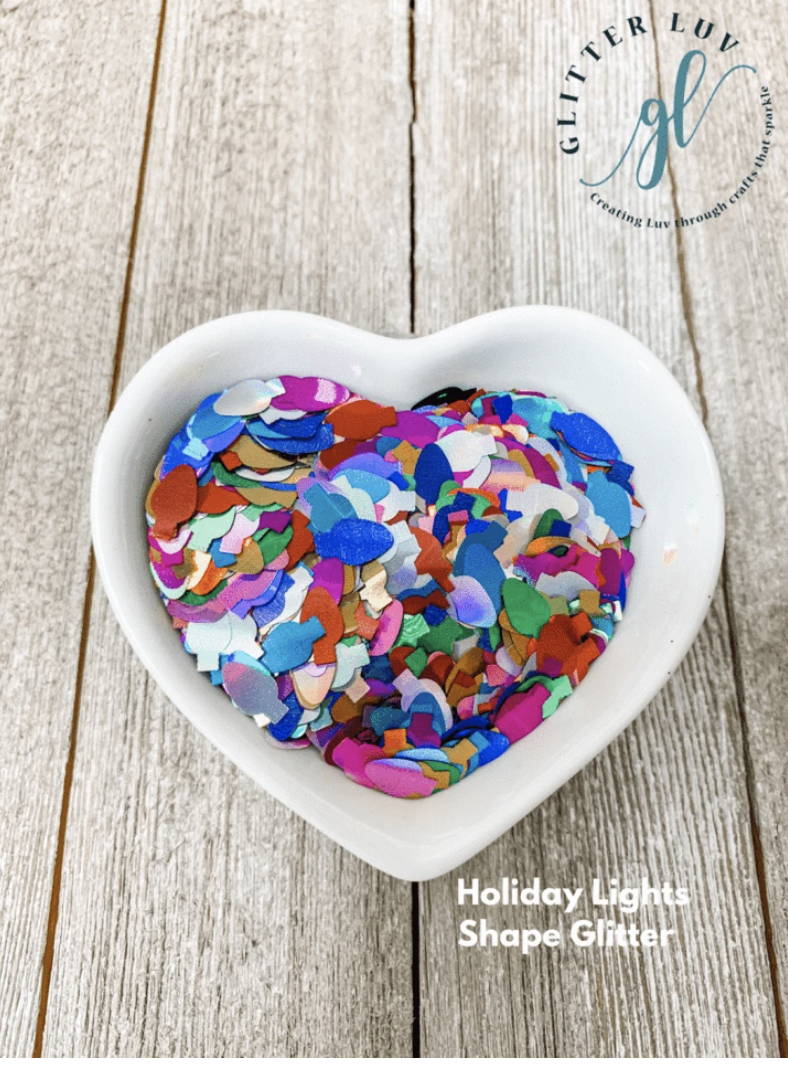 Turn on the lights with these cute holiday light shapes. they would be so great in resin projects using molds. Cute, cute, cute.
Which highlighted Christmas glitter is your favorite? And what are you hoping to create with it? And really I want to highlight EVERY SINGLE glitter in our Christmas category because they are all that good! Make sure to take a look here. Like the chunky mixes, and gold and silver leaf. I can't wait to get the Christmas crafts started!

Now it is your turn to get creating! We can't wait to see what you create and be sure to share it with us in our Glitter Luv Creations group on Facebook.

Please pin this for later: