Valentine's Day is a week away! I am so excited for all the fun. I love the colors, the decor, and of course the gift giving. Let's get right to the fun! We have four fun Valentine's Day project ideas to share with you! Grab your heart shaped pieces, red and pink glitters, and all of your amazing supplies to enjoy this last little bit of time left before Valentine's Day is in full swing to finish up some Valentine crafts!
We also have some awesome Valentine glitters that are perfect for completing these few last minute fun Valentine crafts and projects. These projects can add a little sparkle to your gifts, decor, and even tumblers! If you need an idea for your Valentine, we might just have the perfect idea in this post.
Take a look with us and check out the full tutorials for these four fun Valentine crafts! Leave us a comment below if you try any of these projects. We would love to hear how you customize them to fit your needs. Oh and we are also wishing you a very happy Valentine's Day!
Valentine Projects with Cheat Glitter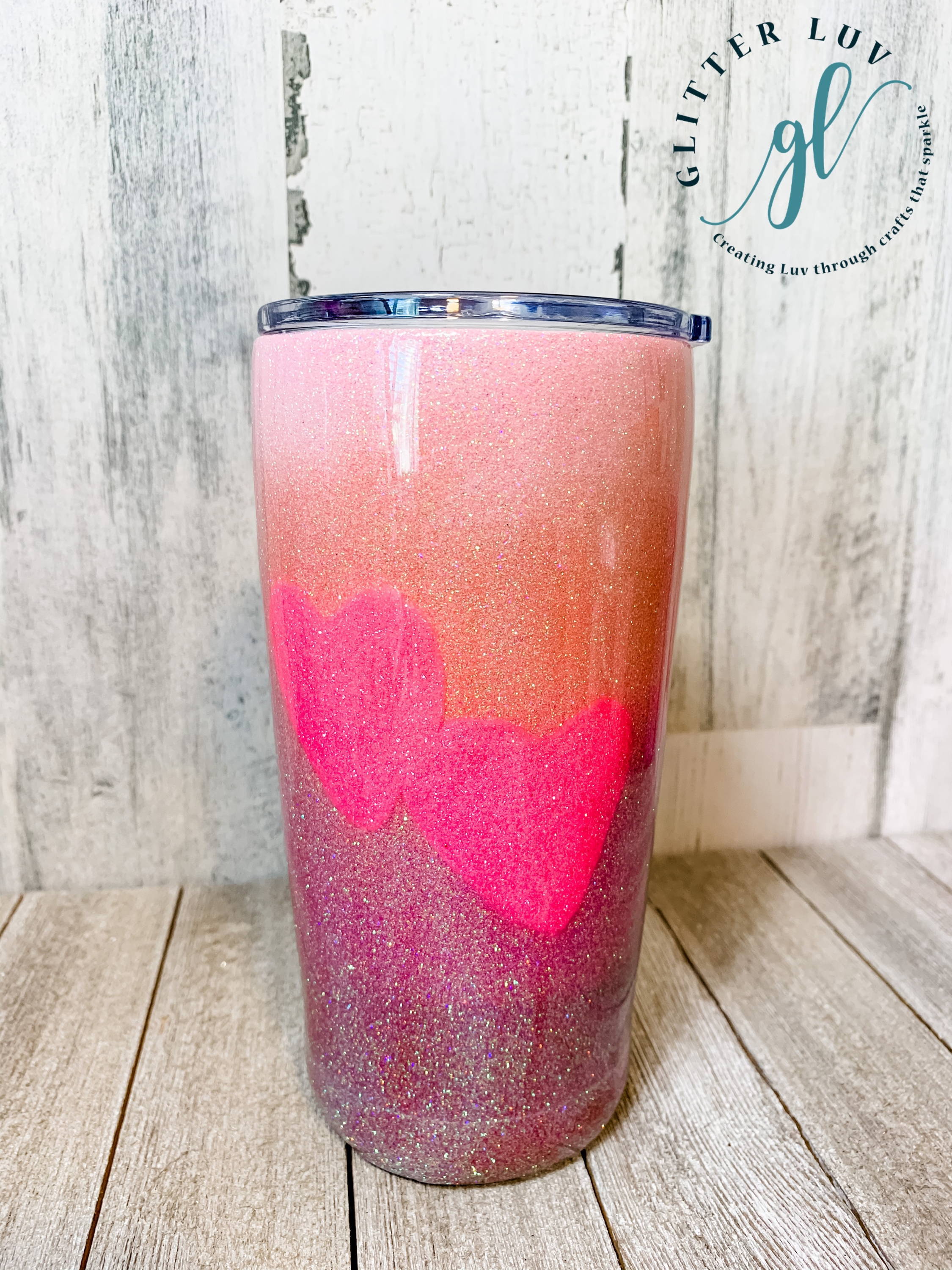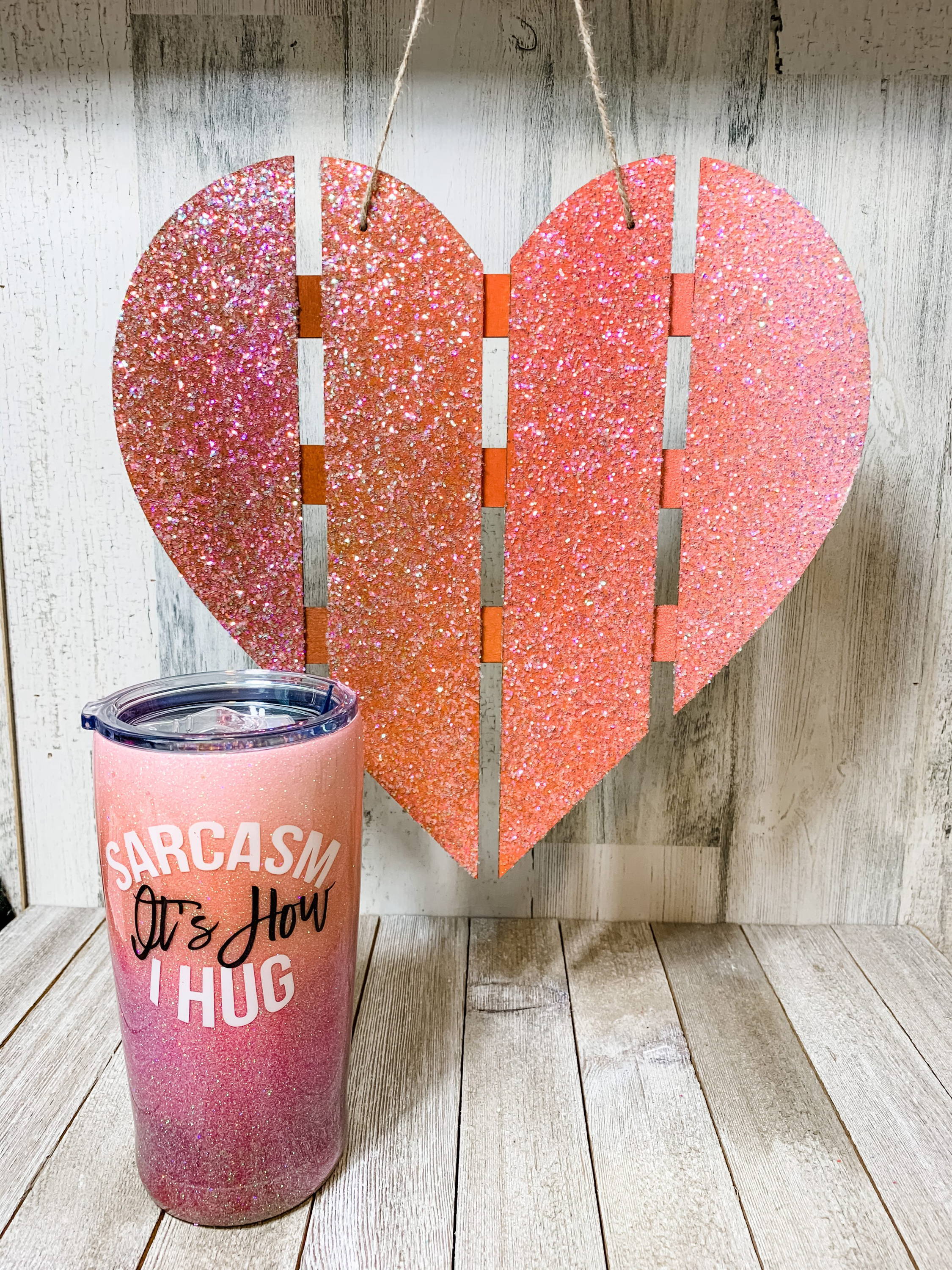 We love the look of ombres in glitter projects, but they can sometimes be hard to achieve. If you want an easier way to ombre your Valentine projects, all you need is some spray paint and out "cheat" glitters. Learn how to use our "cheat" glitter method with our simple tutorial here.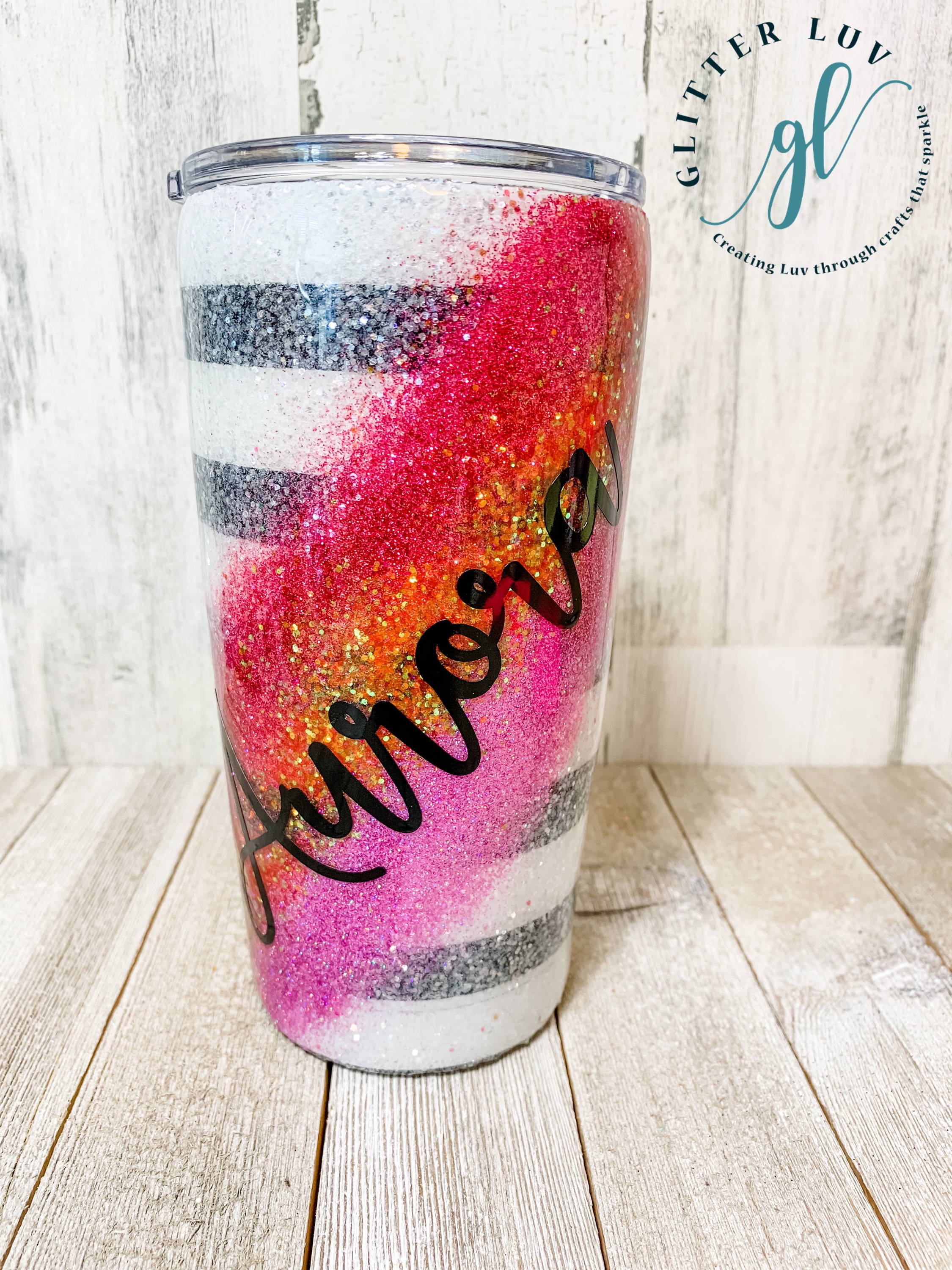 Using Valentine glitter colors, recreate this awesome swirl stripe tumbler.
This one can be customized even more for Valentine's Day by using Valentine decals or more pinks.
The tutorial for this Valentine inspired swirl stripe tumbler here.
If you are still needing some Valentine's Day decor, this is the craft for you!
Using wood or paper banner pieces, add some glitter and create a fun Valentine's Day banner.
See our full tutorial on how to make this amazing banner here.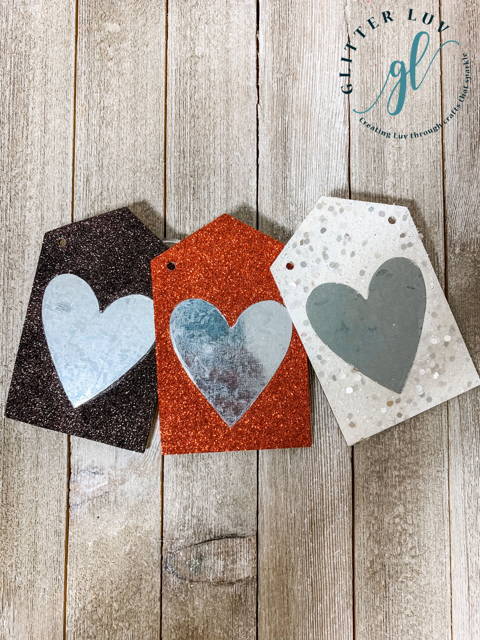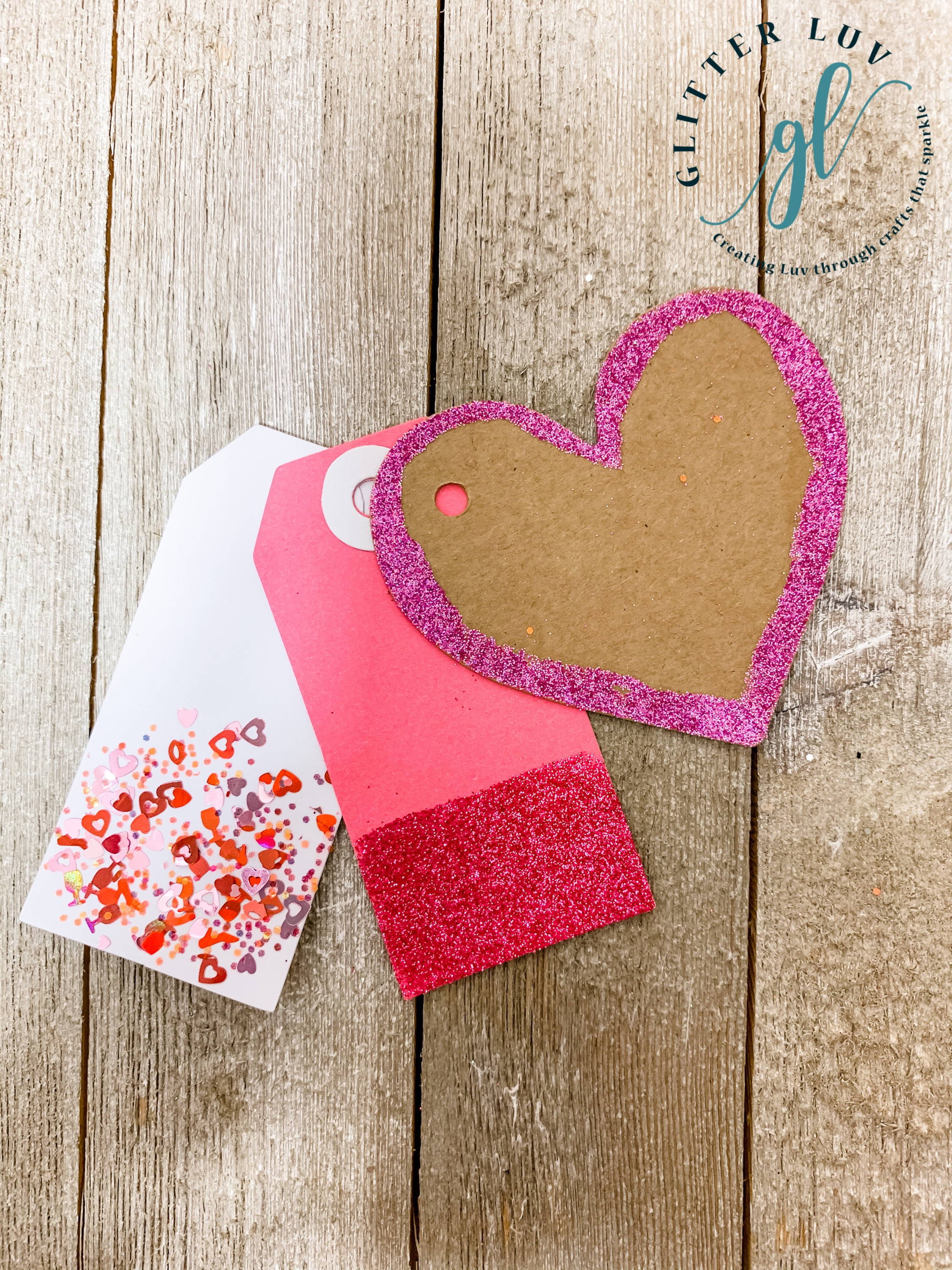 And to wrap up these fun Valentine crafts, add a touch of sparkle to your Valentine's Day gifts.
Make your own glitter tags, and don't worry we share our tip for preventing glitter shedding too!
Learn how to make make your own glitter Valentine tags and ideas for how to add the glitter.
Now it's your turn! Share your creations with us in our Glitter Luv Creations Facebook group. For more great glittery ideas, follow along with us on Pinterest, where we share lots of great projects.