Fun tips for Using Resin Pieces
Have you tried working with resin or epoxy yet? It can be so cool to create shapes using molds. They are so customizable. There are so many colors, glitters, shapes, etc. to use in your projects. Especially when they are seasonal Halloween shaped molds!
We used our spooky molds to whip up some cool sparkly pieces. And now we want to show you some ways to use them, plus get your creative juices flowing with more ideas on how and where to use them.
If you haven't started your Halloween glitter crafting, check out these fun ideas and then get going. October is almost here, so you will be able to enjoy your creations all month long! Or start making Halloween gifts for others to enjoy during October. Either way, let's get making together.
And if you need more glittery ideas or inspiration? Follow along with us on Pinterest, where we share more of our ideas and others.
First, let's look at some of our completed resin art pieces made use our molds.
We have...
Spiders
Bats
Pumpkins
Skeleton Hands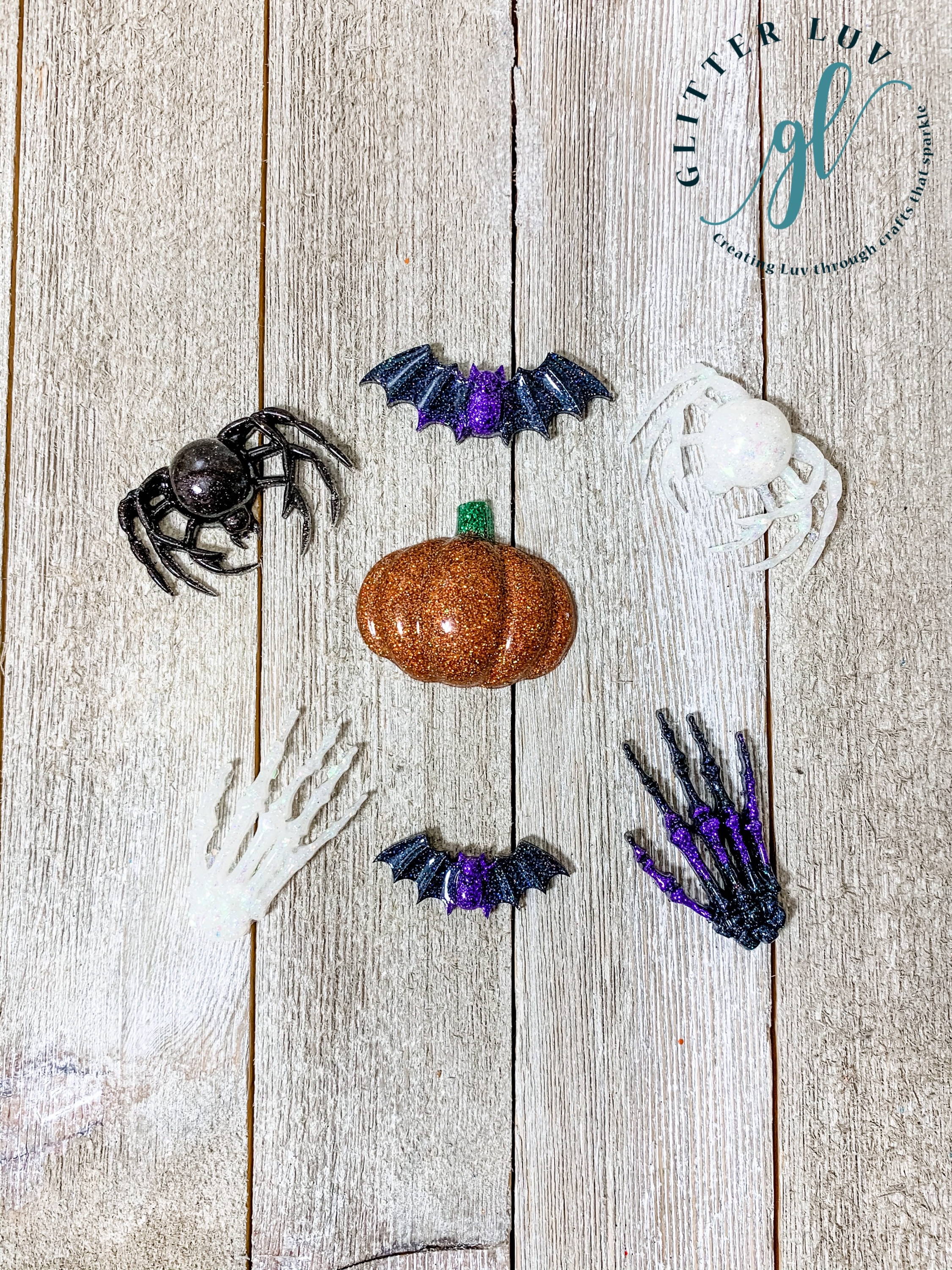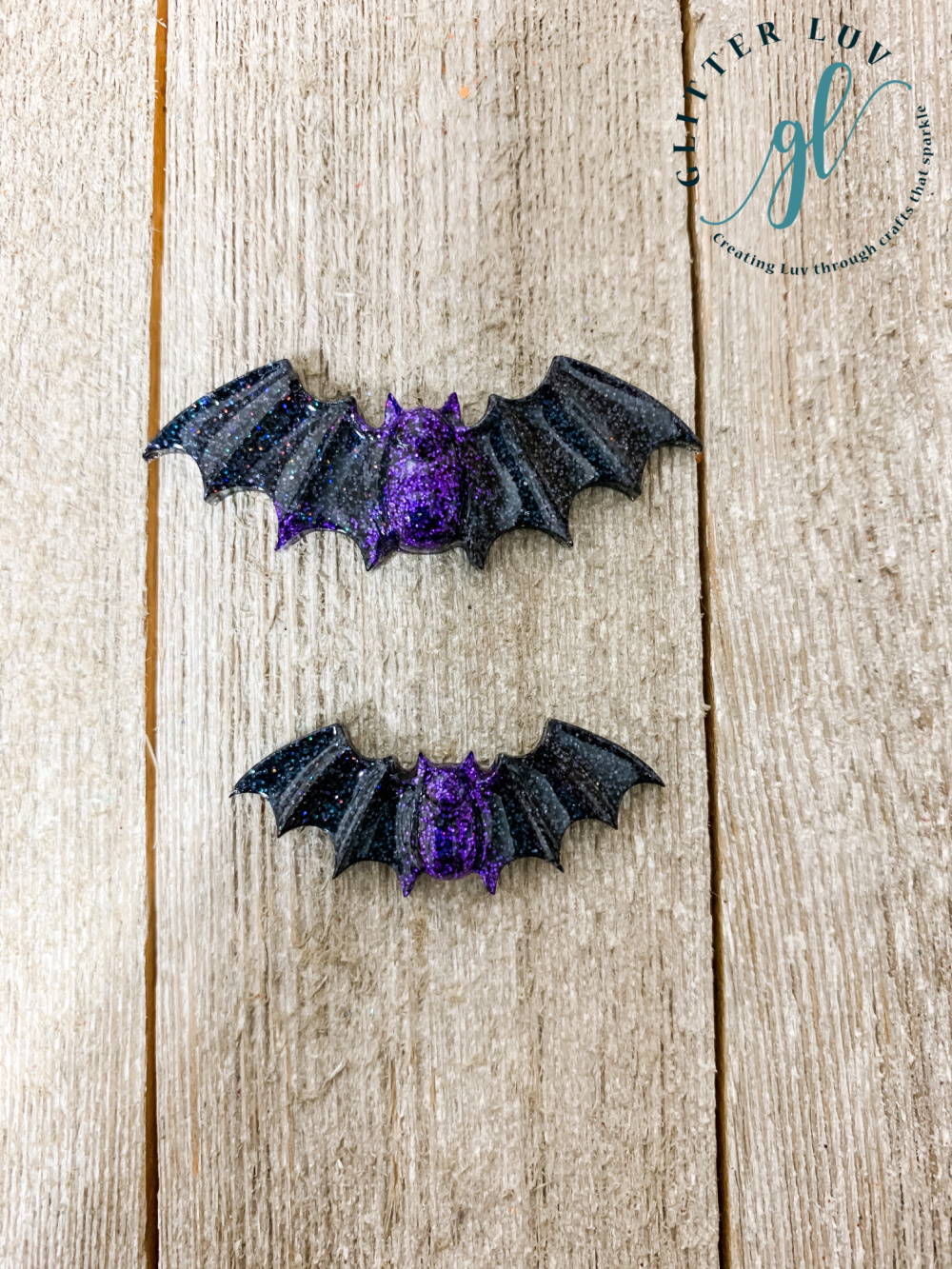 More Ideas for How to use resin pieces:
Decorate other crafts (see our craft challenge below)
Magnets
Cup accents
Hair clips or headbands
Necklaces, bracelets, or other jewelry
Keychains (drill and add a eye hook)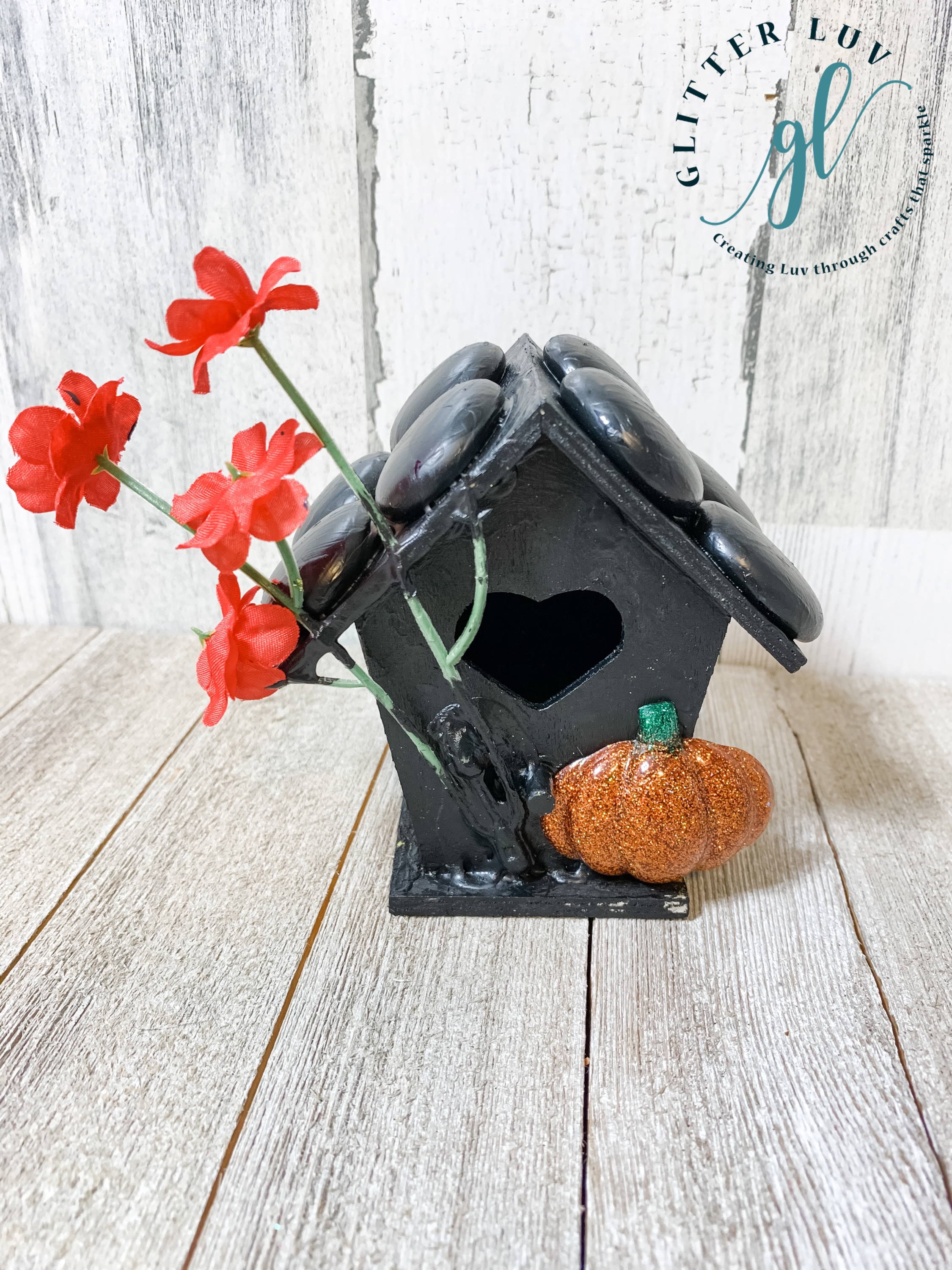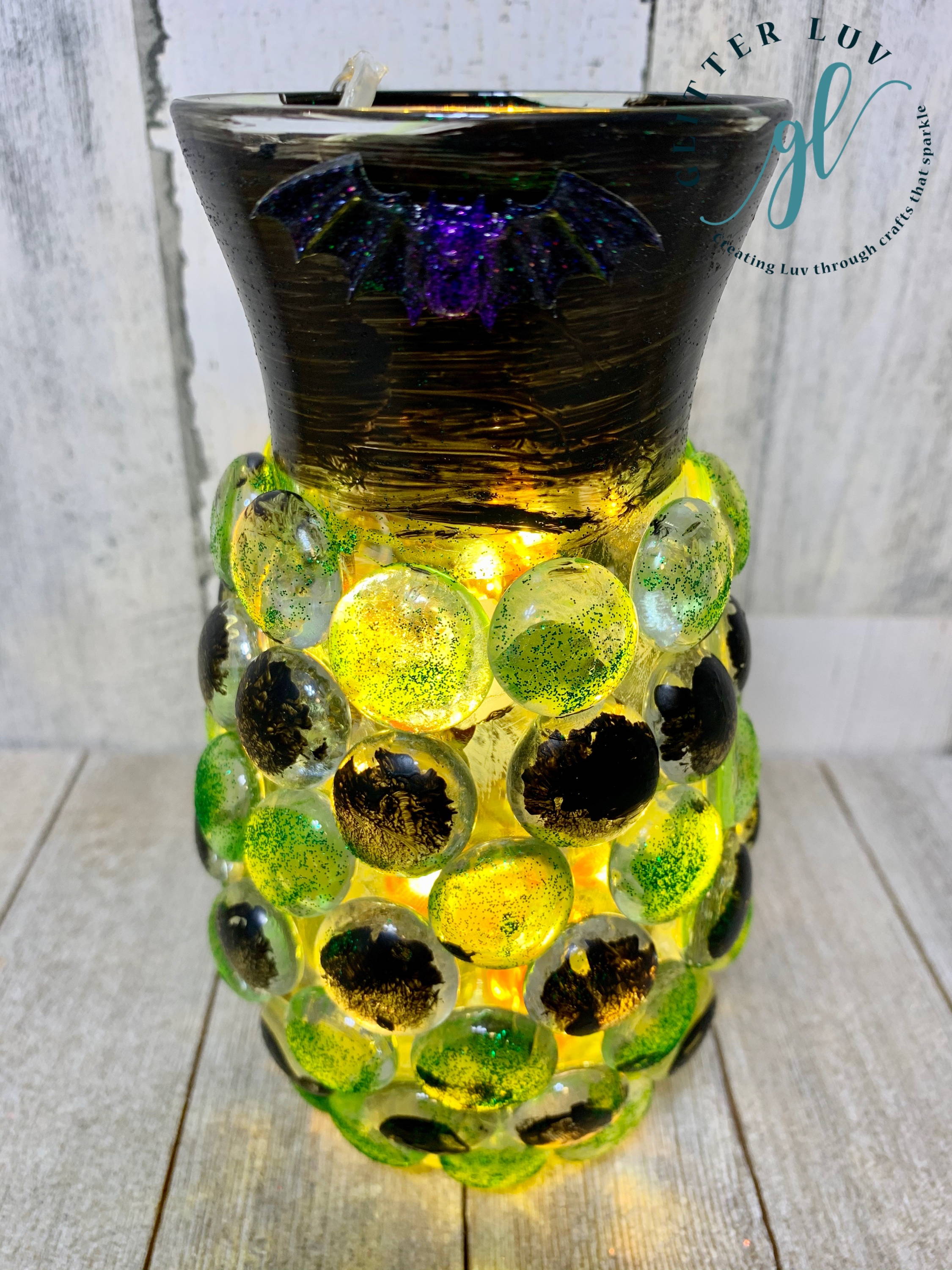 Here are two ways we used them to add an extra special touch.
We had a craft competition and these are the two items, a Haunted Birdhouse complete with a cute pumpkin.
And the other project is a spooky air freshener.
In both of these projects we added the resin pieces to another craft. They are small and perfect for this.
Now it's your turn! Share your creations with us in our Glitter Luv Creations Facebook group. For more great glittery ideas, follow along with us on Pinterest, where we share lots of great projects.

Please pin this post to save for later: