Ways to Add a Special Touch to Pumpkin Crafts
Pumpkins are a fall favorite and a fall crafting staple. There are so many ways to dress them up, make them your own, use different colors, and so much more. If you are feeling uninspired or unsure what pumpkin craft to do next, we have a treat for you. We are taking regular pumpkin crafts and amping them up! Pumpkin crafts with a twist!!!
The great thing about pumpkin crafts is that many of them can be used for Fall, Halloween, and Thanksgiving decor. Talk about versatile! Dress them up with a touch of spooky for Halloween or add other cute elements to tone down for a Fall or Thanksgiving vibe. We love to decorate, but we love that some pieces can last the whole fall season long.
So let's get to these pumpkin crafts with a twist, and we've shared a bunch of other great Fall glitter crafts on our Facebook page. Be sure to hang out with us there for all of the fun seasonal craft ideas!
For this fun but simple way to dress up a plain jack o'lantern craft you will need the following supplies:
Wood pumpkin cut out
yellow tissue paper
glue
scissors
tea lights
craft paint
glitter (obviously😉)
mod podge
Gather these items and let's get started!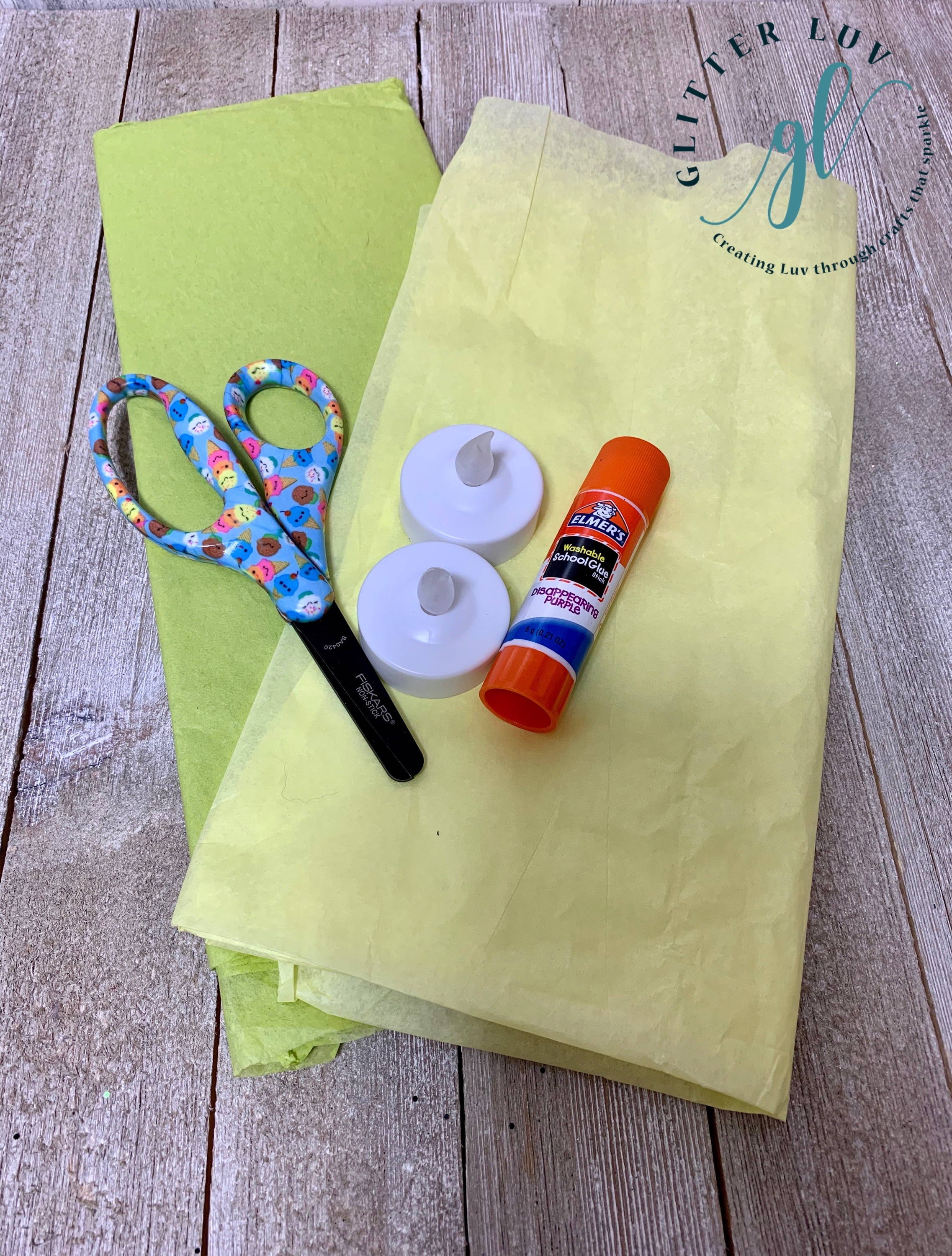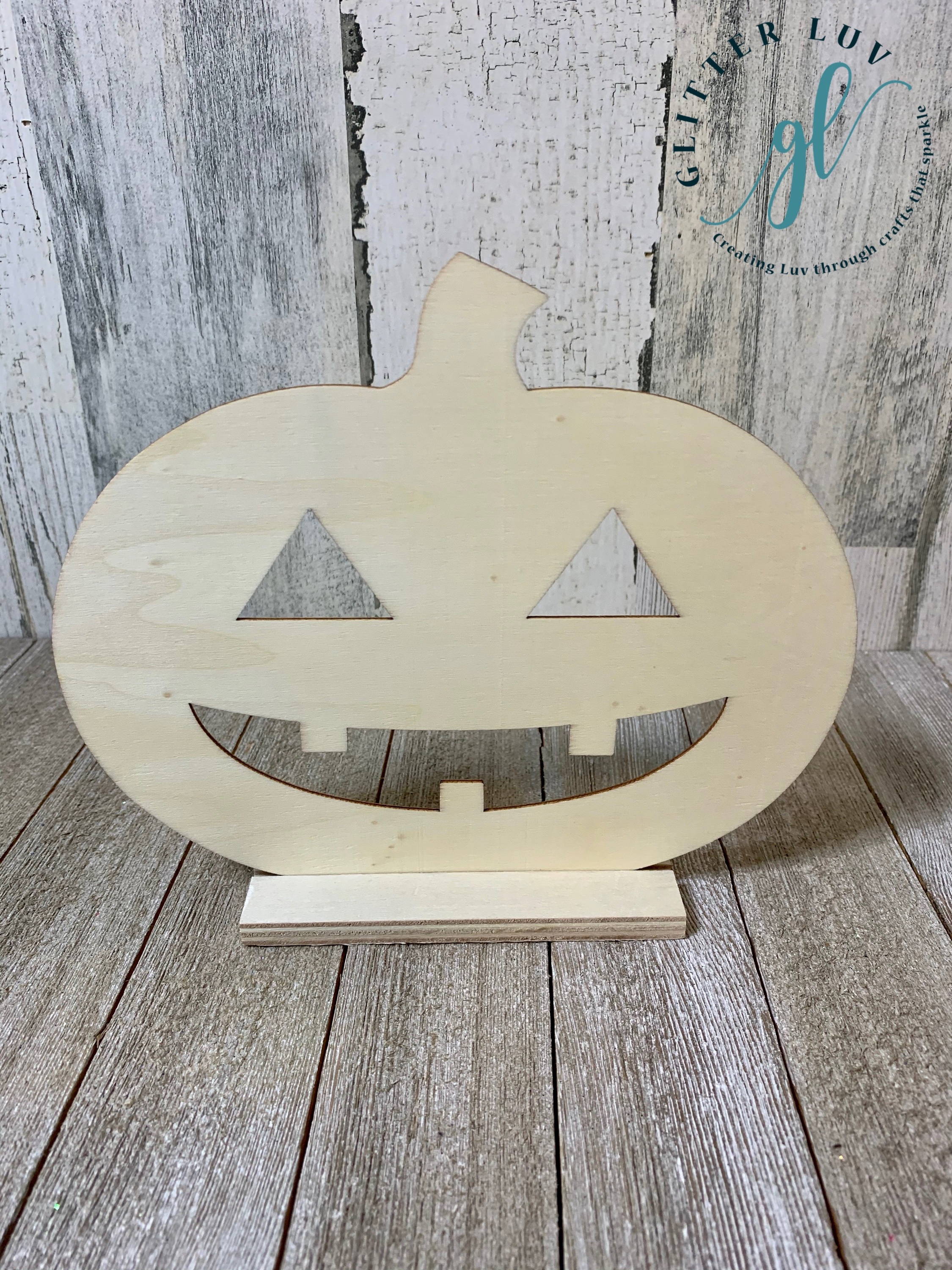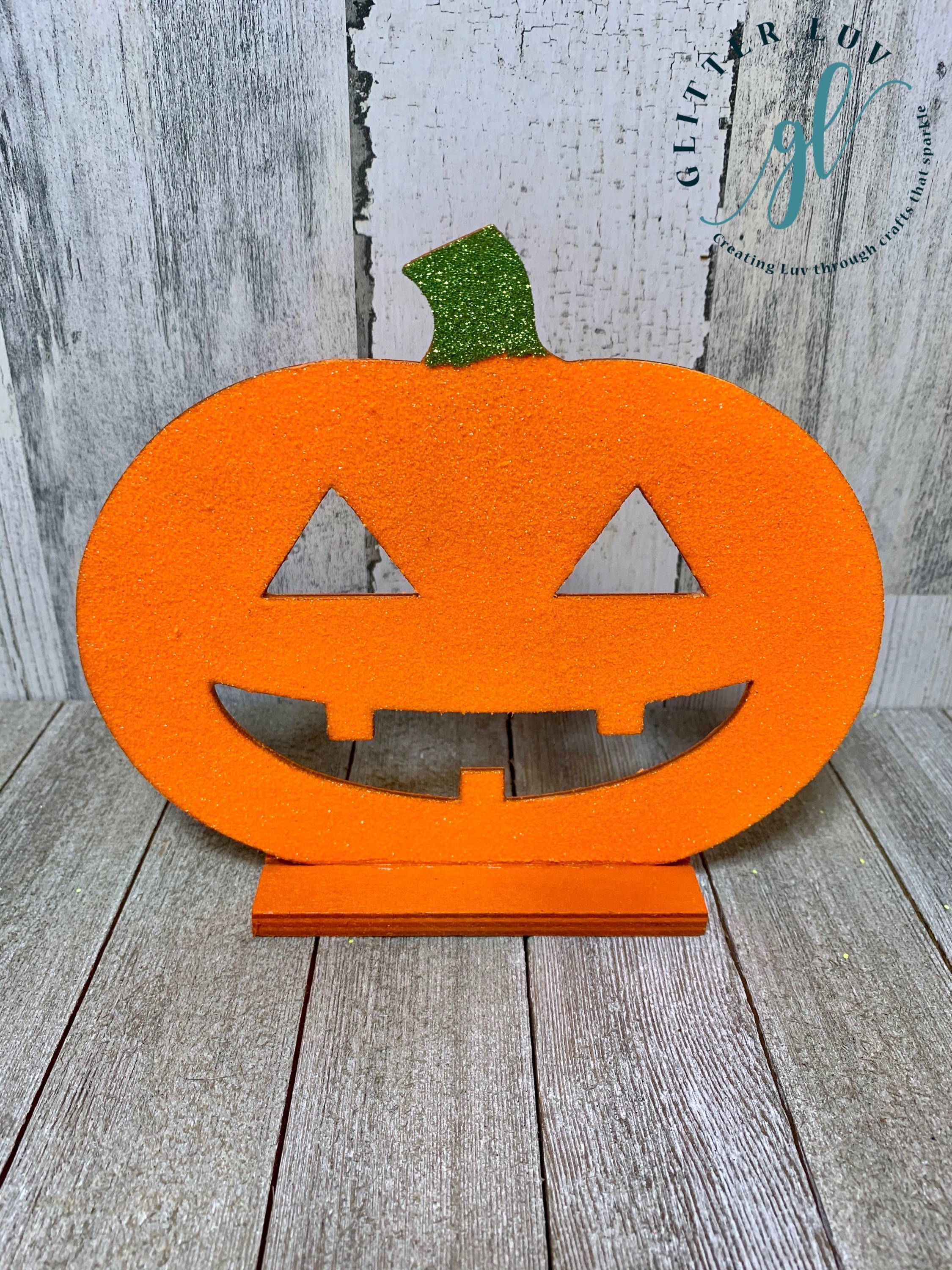 Step by step instructions:
Start by painting the entire pumpkin orange. Let dry. Paint the stem green. Let dry.
Paint a thin layer of mod modge over the dried paint and apply glitter to the orange portion. Allow to dry. Repeat with the green stem glitter.
Cut out a piece of tissue paper a little smaller than your pumpkin but large enough to cover the face cut outs.
Glue the tissue paper to the back of the pumpkin. Let dry.
Add a tea light to the back of the pumpkin, turn on and enjoy the glow!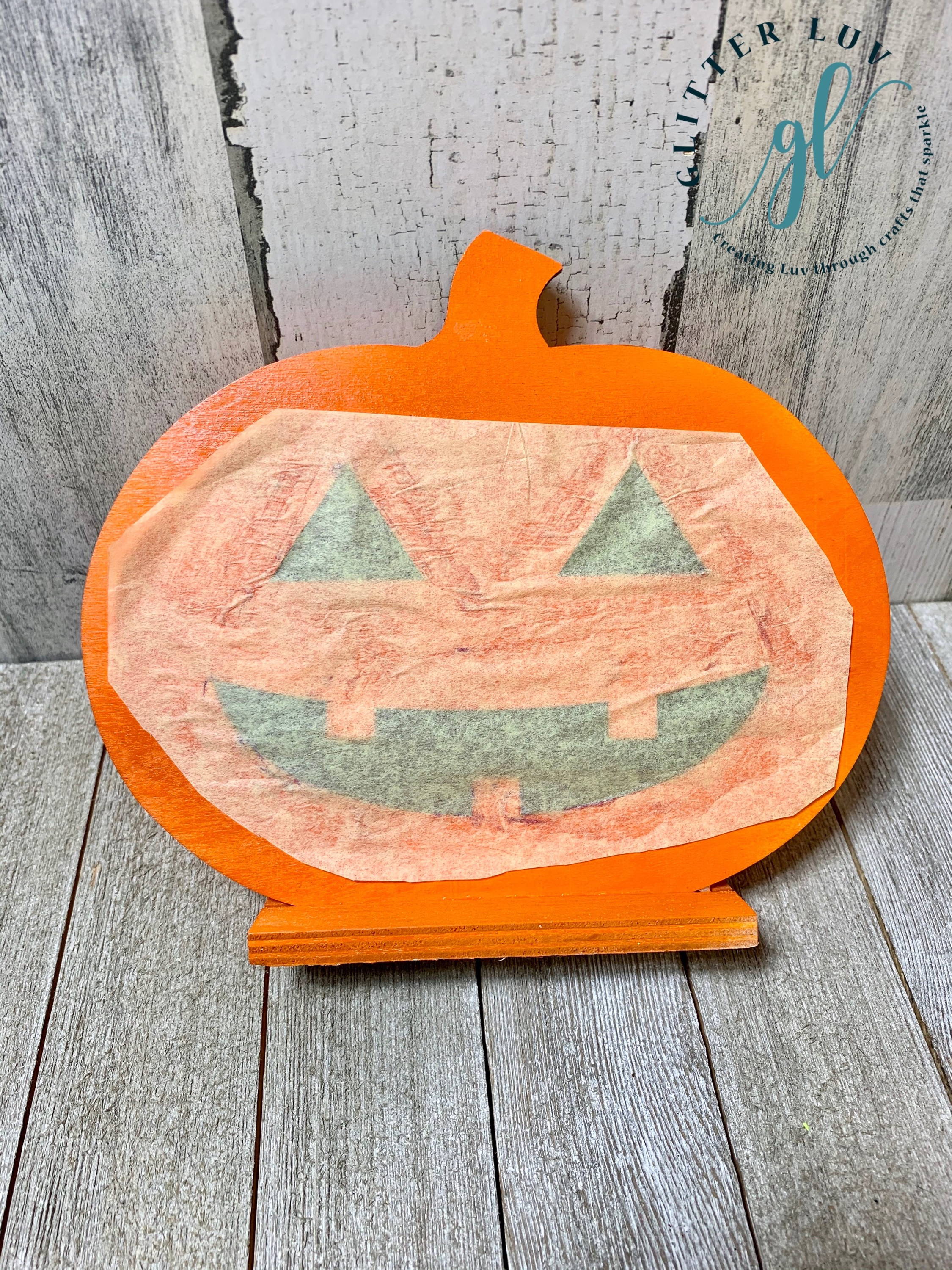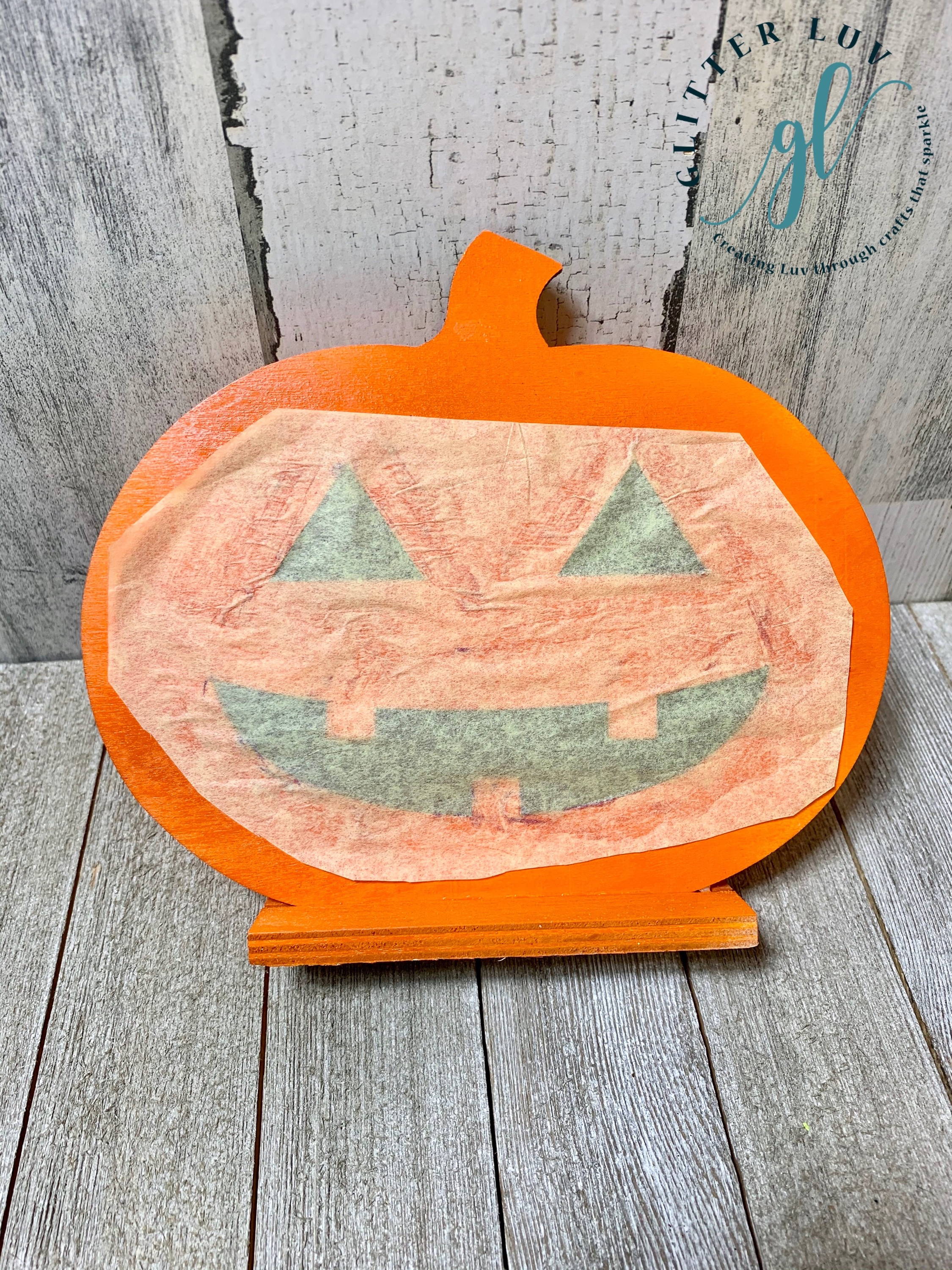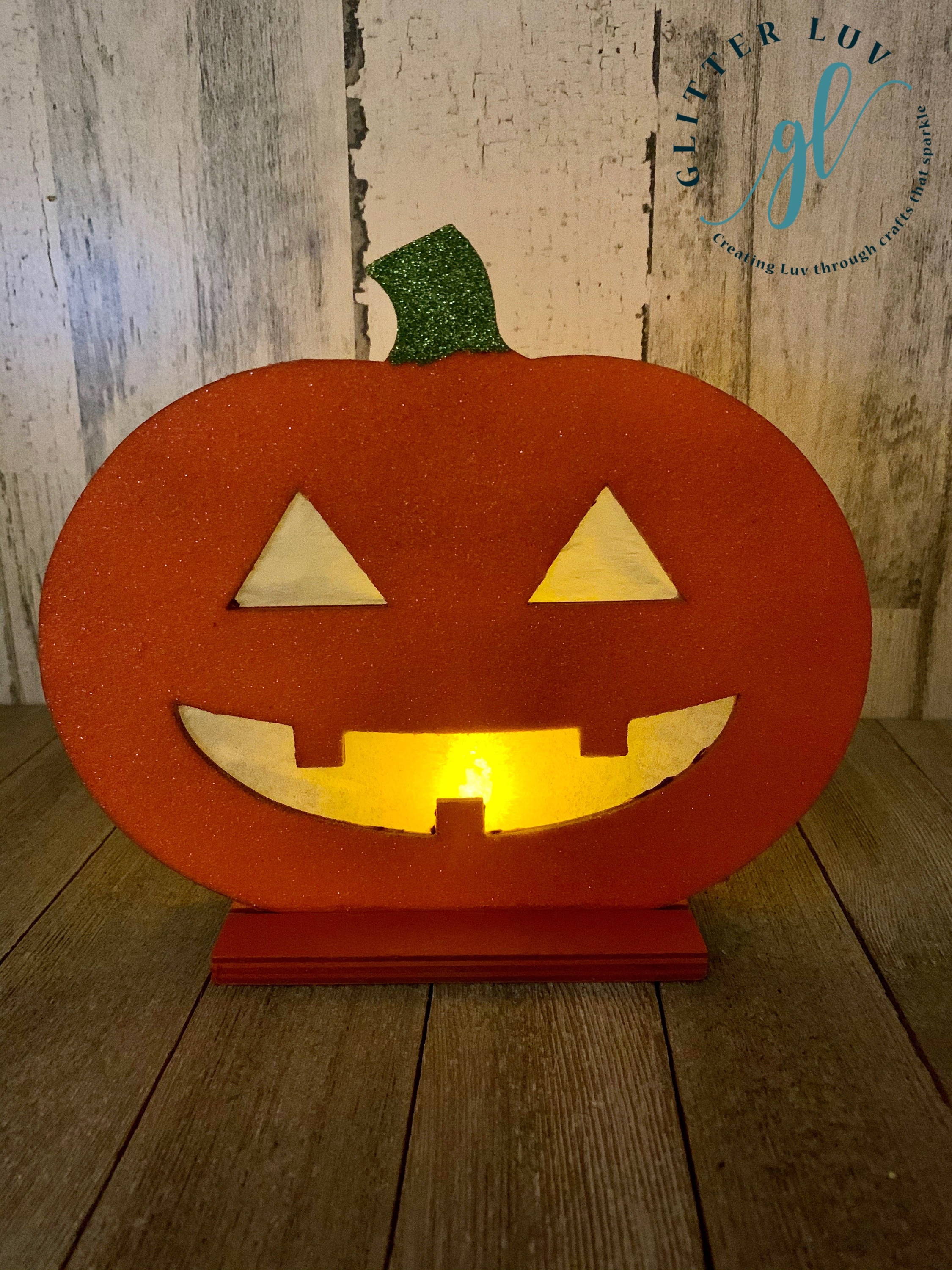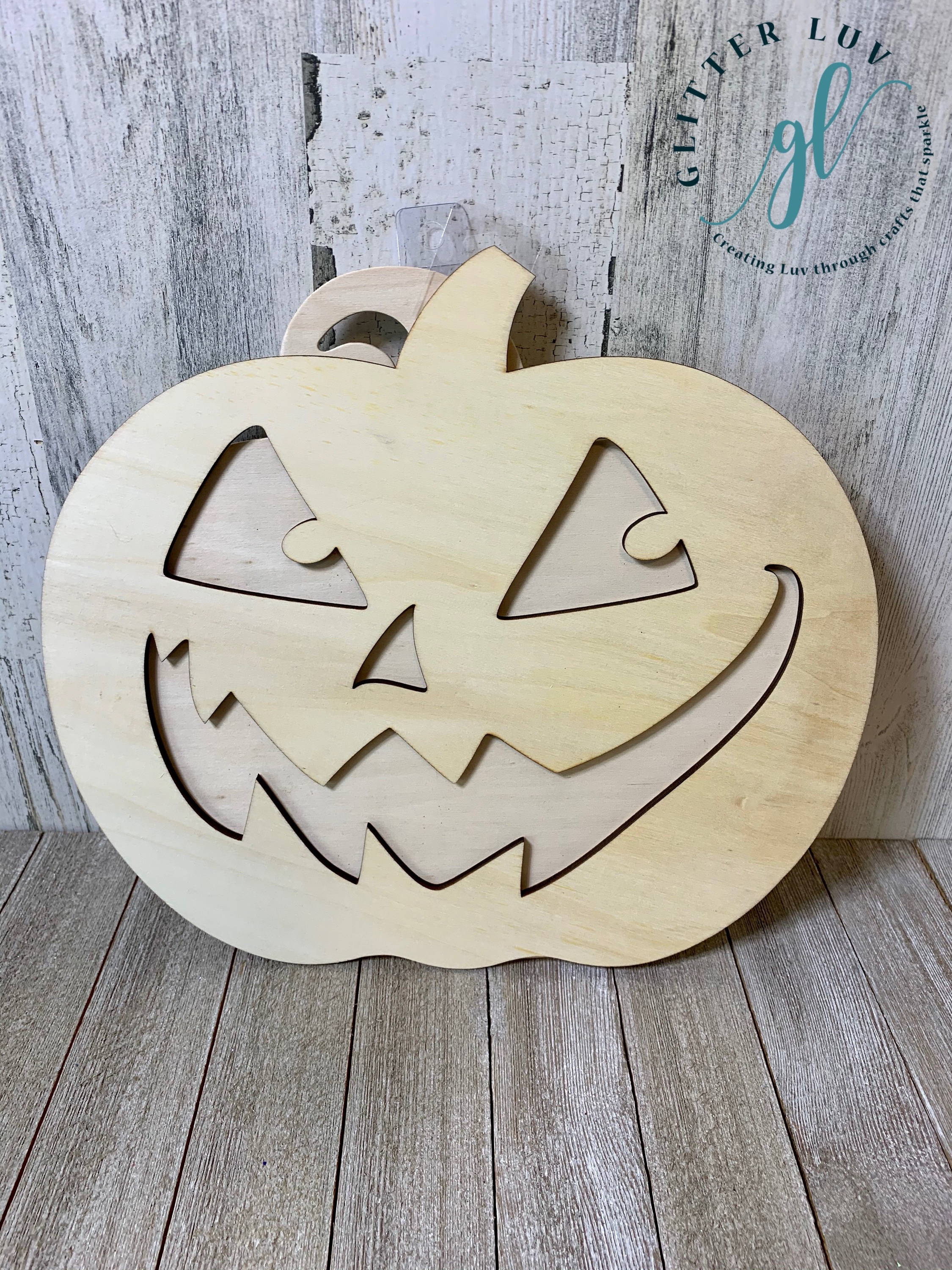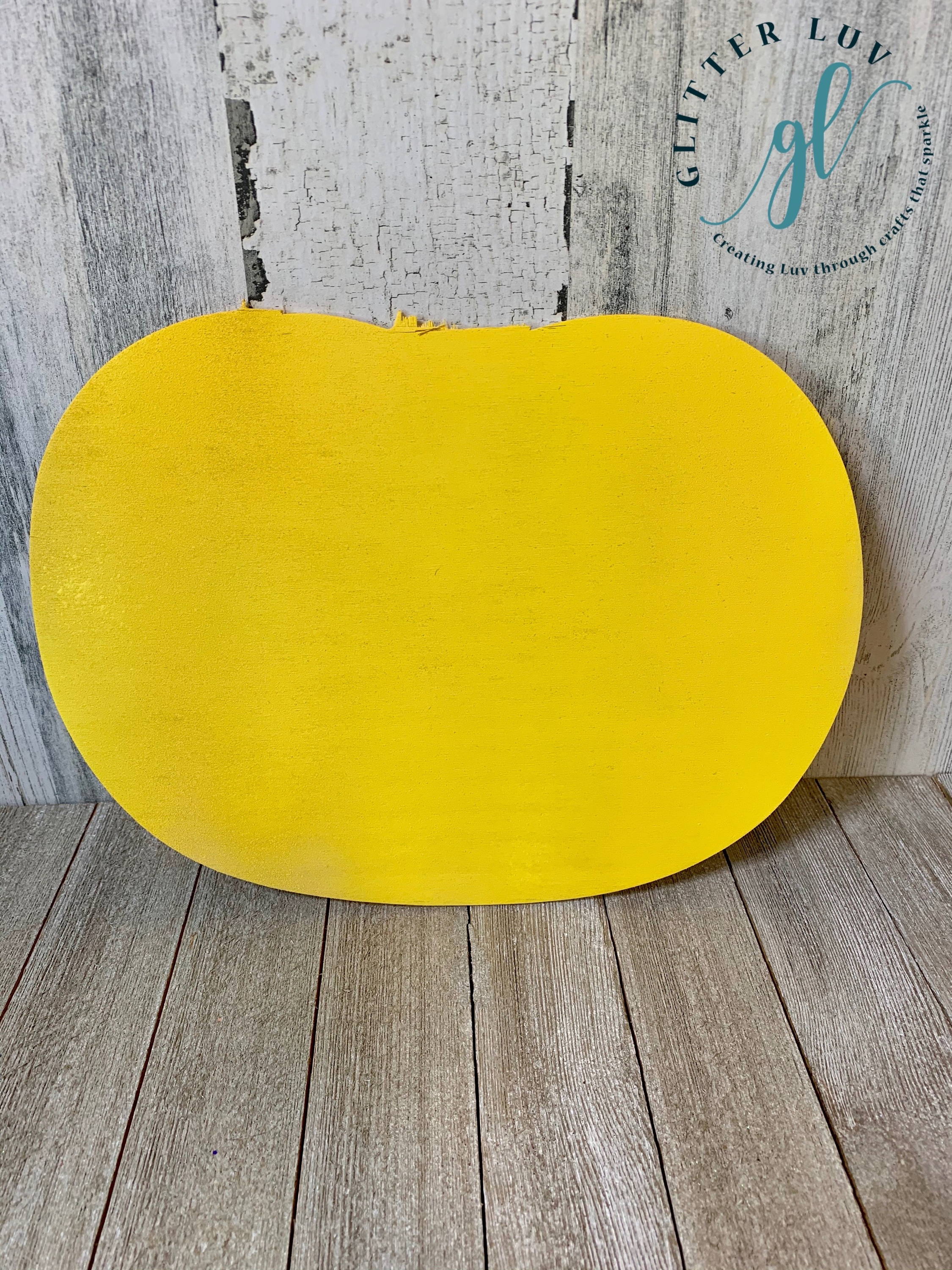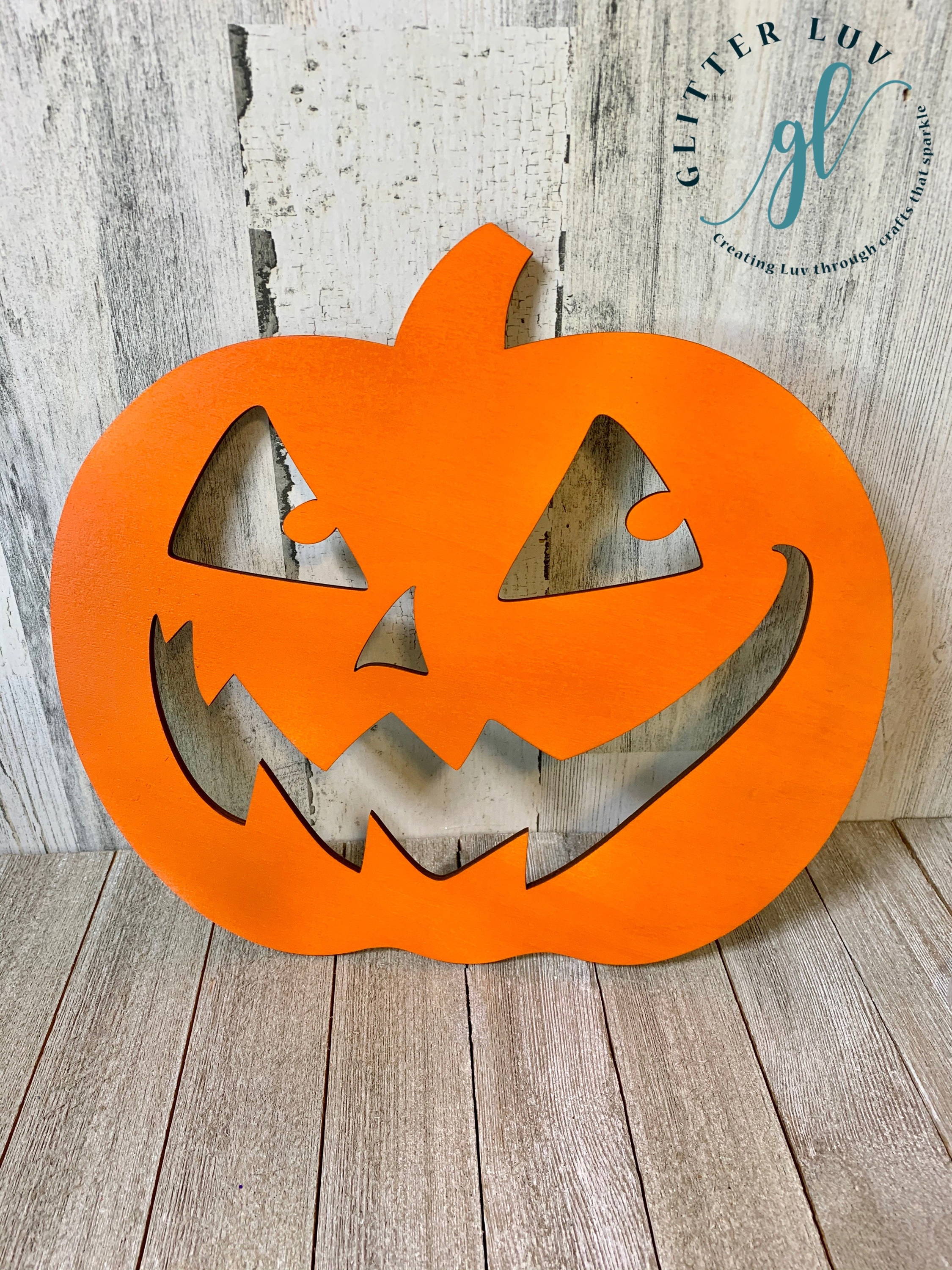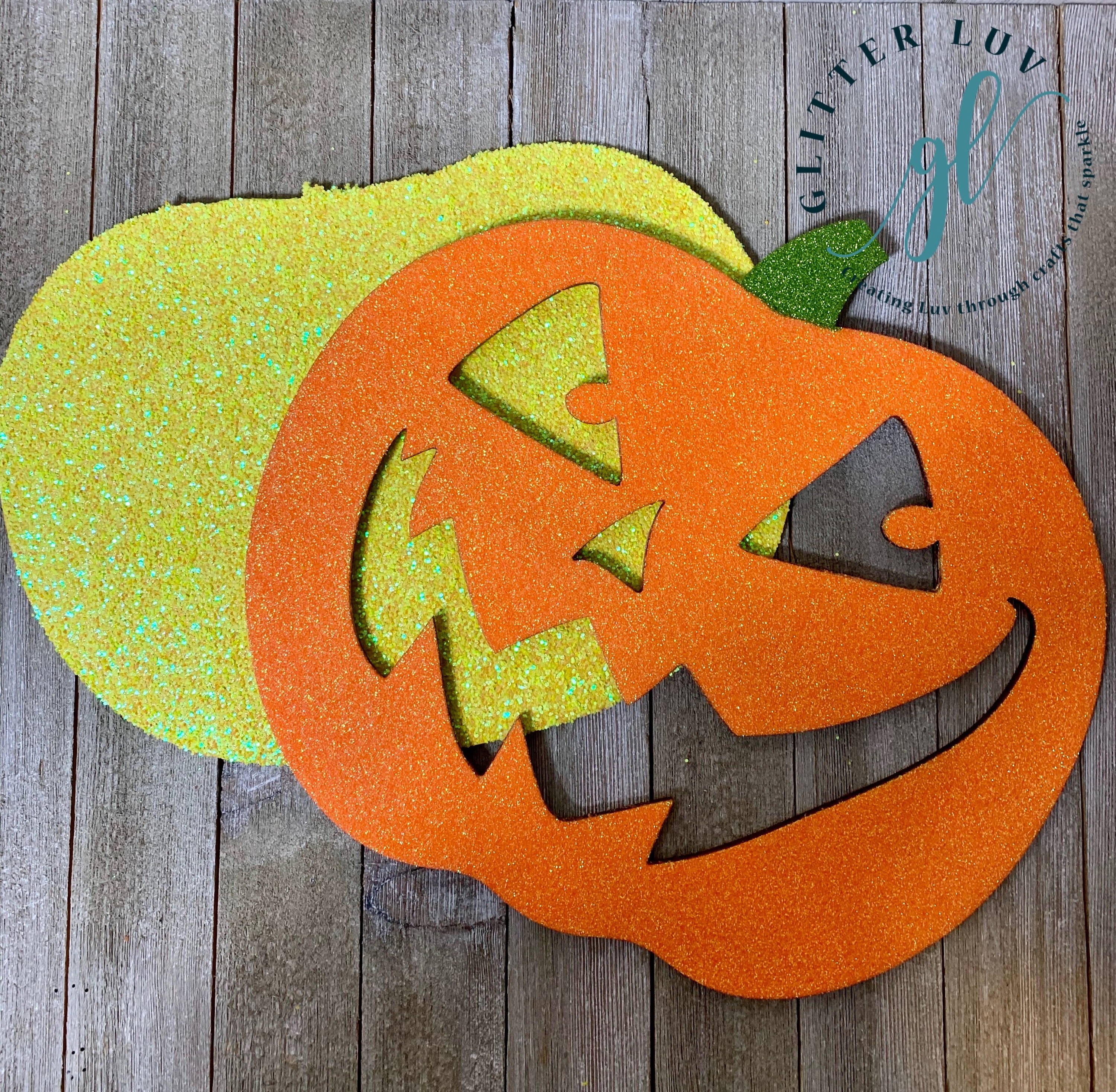 Layering colors, textures, and pieces can add depth and character to wood pumpkin crafts.
Step by Step Tutorial
Start with two pumpkin shapes that are roughly the same size and shape, see the first picture.
If needed, cut off the stem off the back pumpkin.
Then paint each layer. Paint the front layer orange, and the back layer yellow. Let dry.
Apply a thin layer of mod podge to each piece and apply the matching color of glitter and let dry.
Also add green to the stem (paint and glitter) if you want that look.
Glue the back yellow layer to the front orange pumpkin for a lot of depth and texture and GLITTER!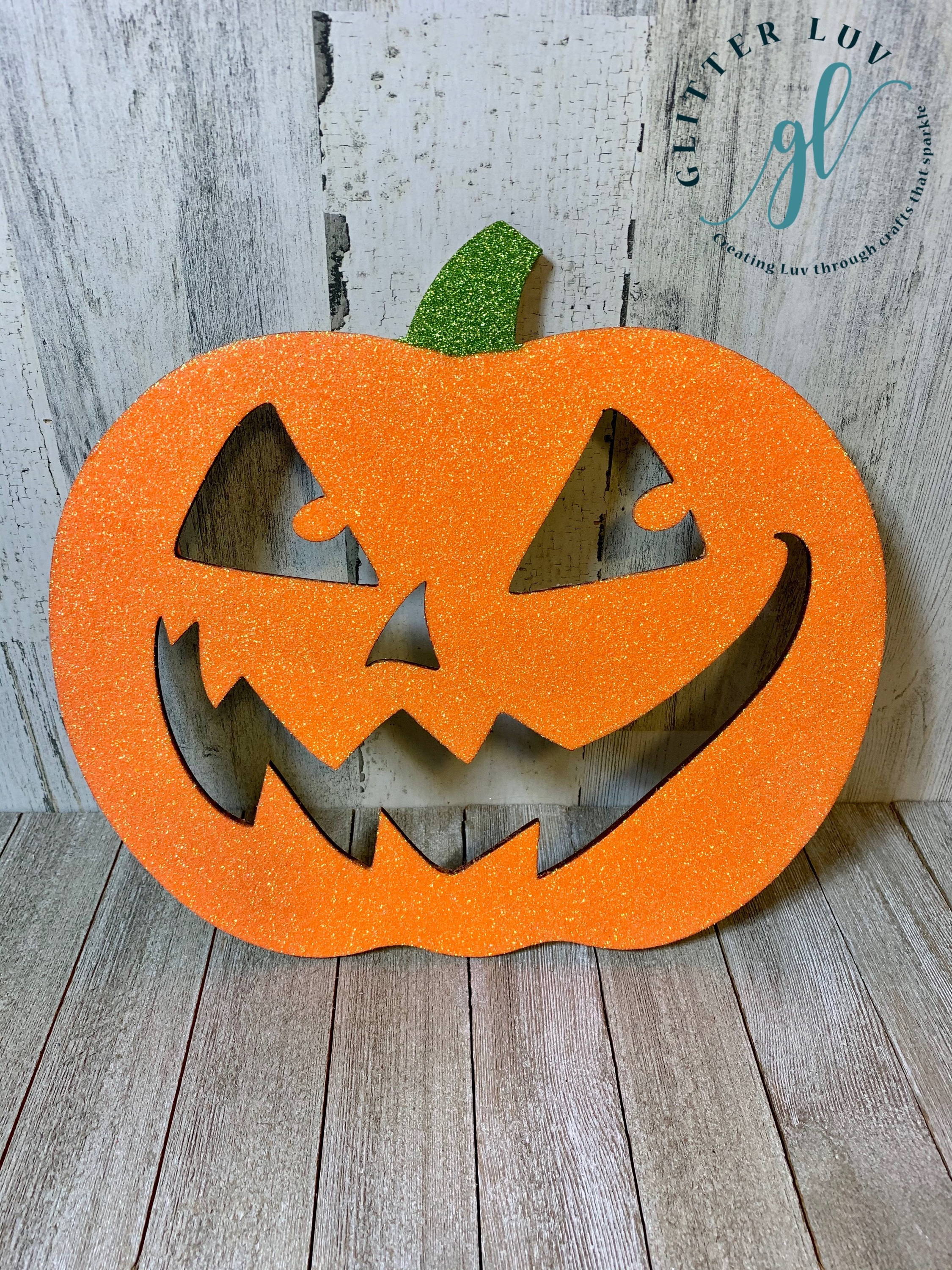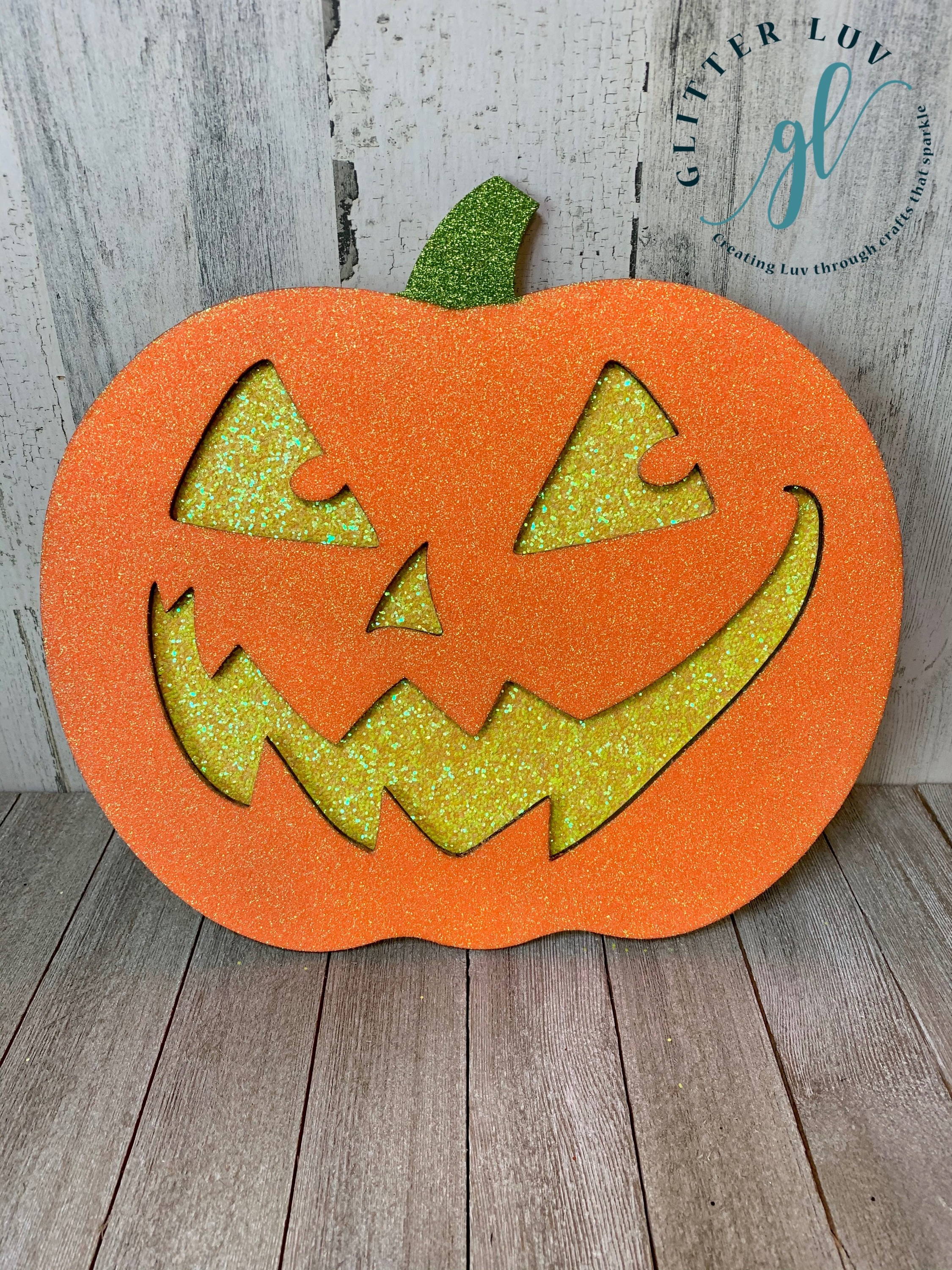 There are so many options for finishing these looks.
Add bows, resin art pieces, and more can finish up a project!
What would you do to finish off these amazing projects???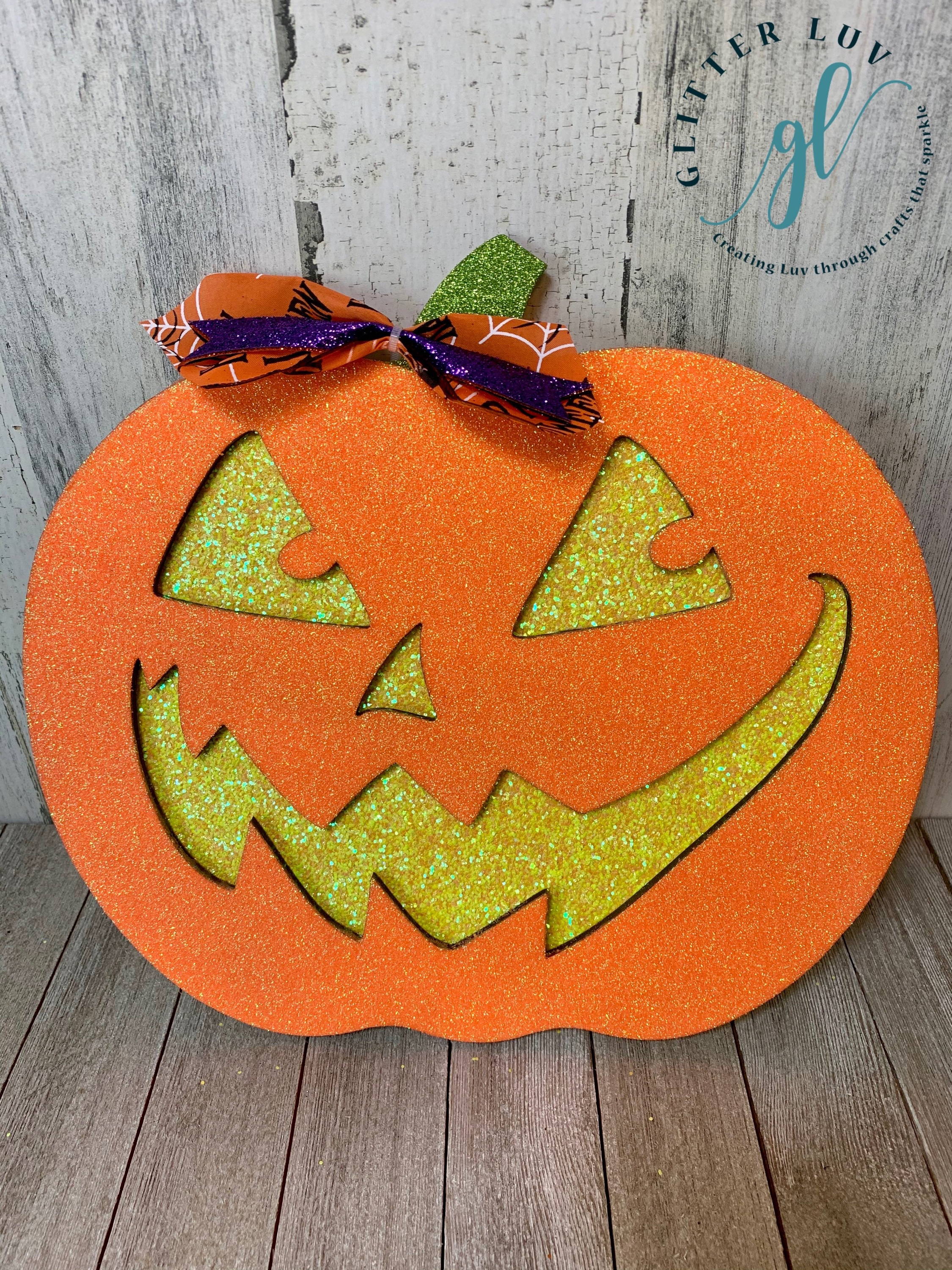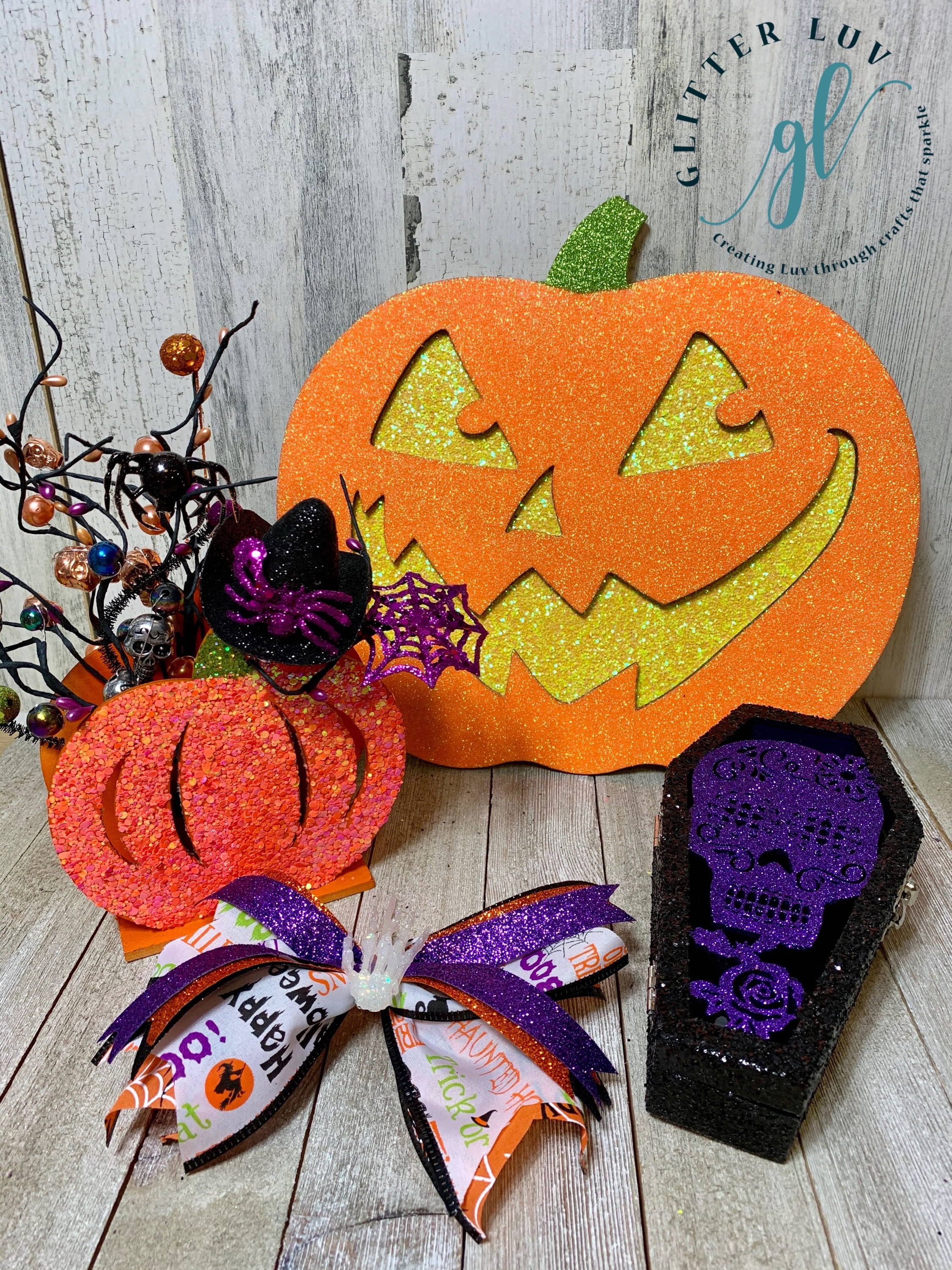 Now it's your turn! Share your creations with us in our Glitter Luv Creations Facebook group. For more great glittery ideas, follow along with us on Pinterest, where we share lots of great projects.

Please pin this post to save for later: