Learn how to make Sparkly Decor Holders for Fall
Fall is one of my favorites to decorate for, because the colors are so pretty! The reds, yellows, and oranges are so pretty. Plus, Halloween colors are some of my favorites too. It is like a crafting with gorgeous colors extravaganza! And so many crafts can be used as general fall decor, Thanksgiving, and Halloween decor. Mix them and match them all season long! Like these awesome fall decor holders we are sharing today.
Use these Fall and Halloween decor holders to hold all of the things obviously! It sounds obvious, but we want to not only share with you how we created these cuties, but how to use them too. There are a lot of great ways to utilize them around the home.
Come take a peak and add these to your crafts to do list, they are so fun and versatile! You will want one of each to switch out as Fall unfolds.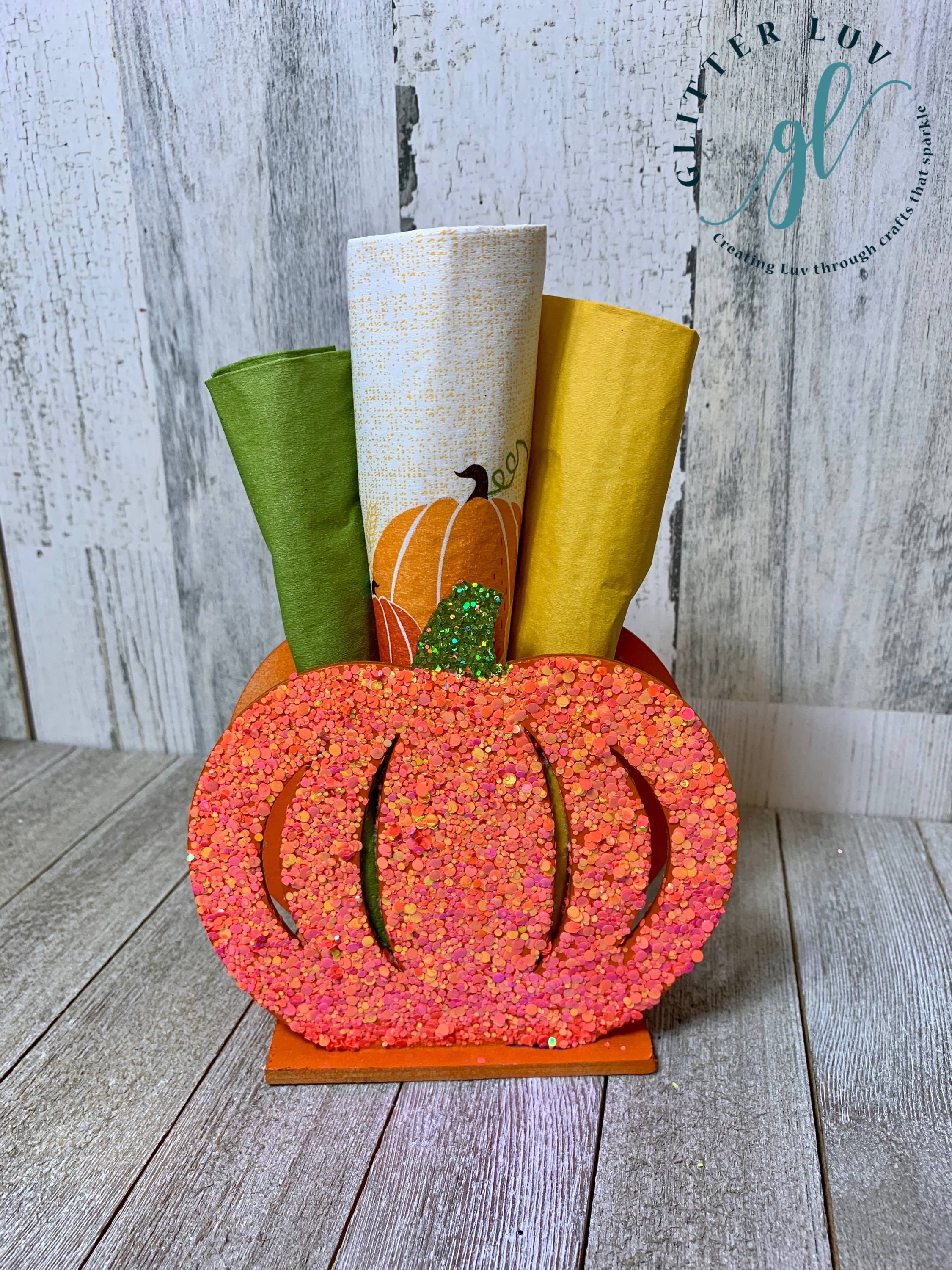 What you will need for this project:
Wood decorative holders
Paint
Glitter
Mod podge
Start by painting your holder. Paint each color in steps. Allowing time to dry in between.
Then add mod podge and glitter for each color. Go one at a time and allow each to dry before moving to the next.
Start by painting a thin layer of mod podge and then sprinkle the glitter on! Repeat with each color.
After it is completely dry, it is time to finish the look!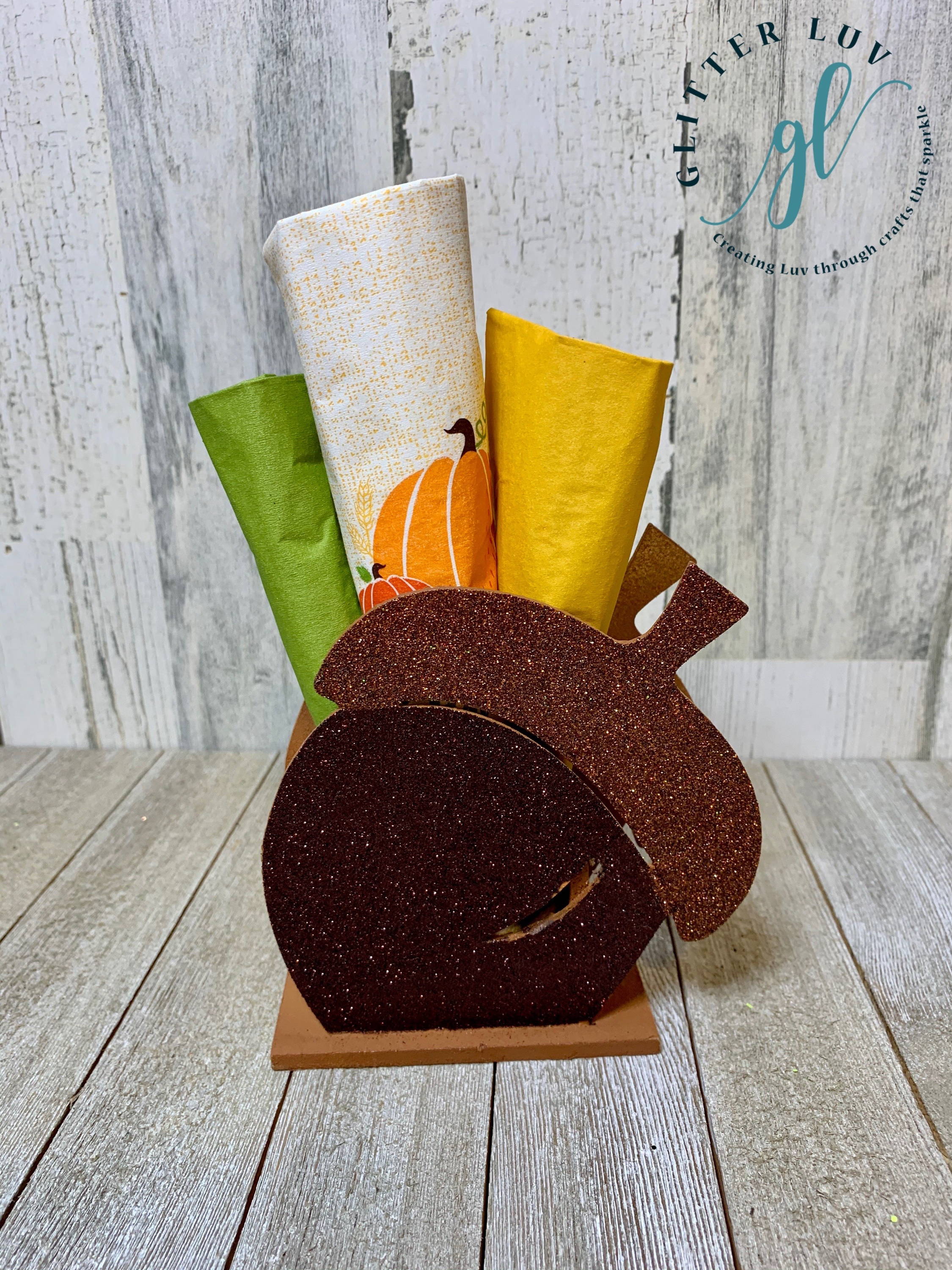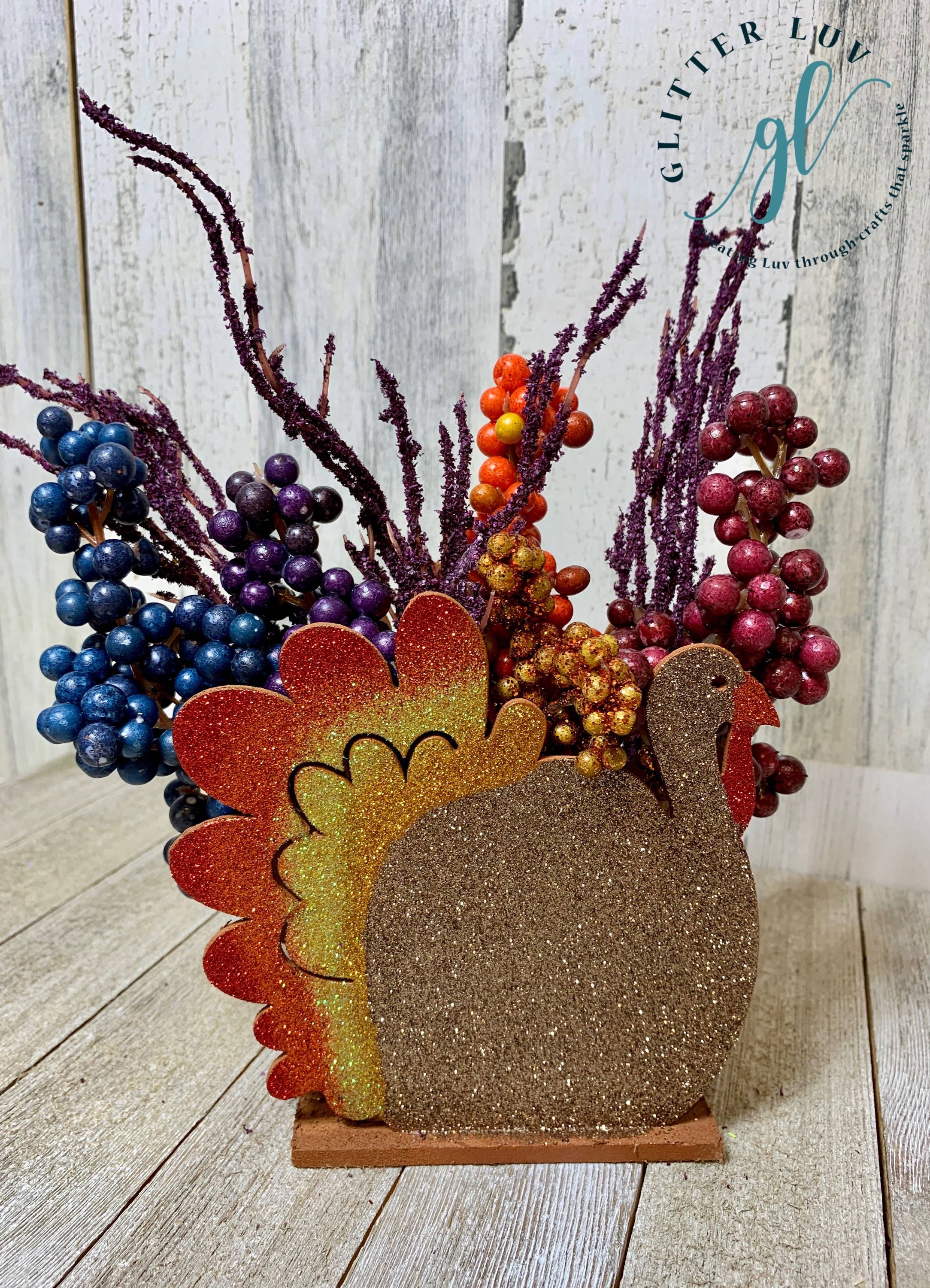 Now is the time to fill up your decorative holder!
Go practical and use it as a napkin or utensil holder.
Another useful idea, pen or pencil holder.
Add more decorative elements!
Candy bar holder (perfect for gift giving too)
A festive trinket holder
These decorative holders can really hold anything you like!
What other ways would you use them?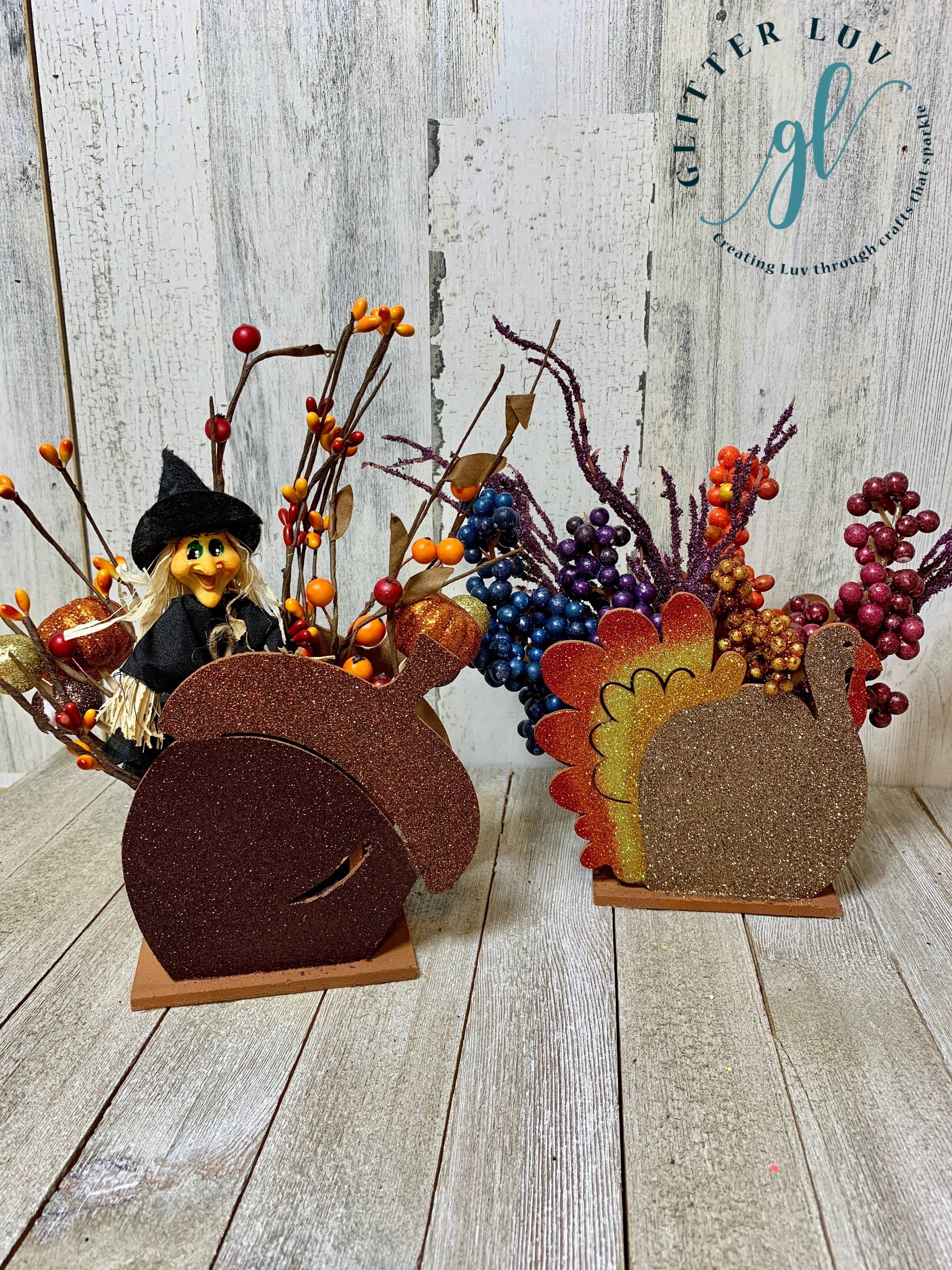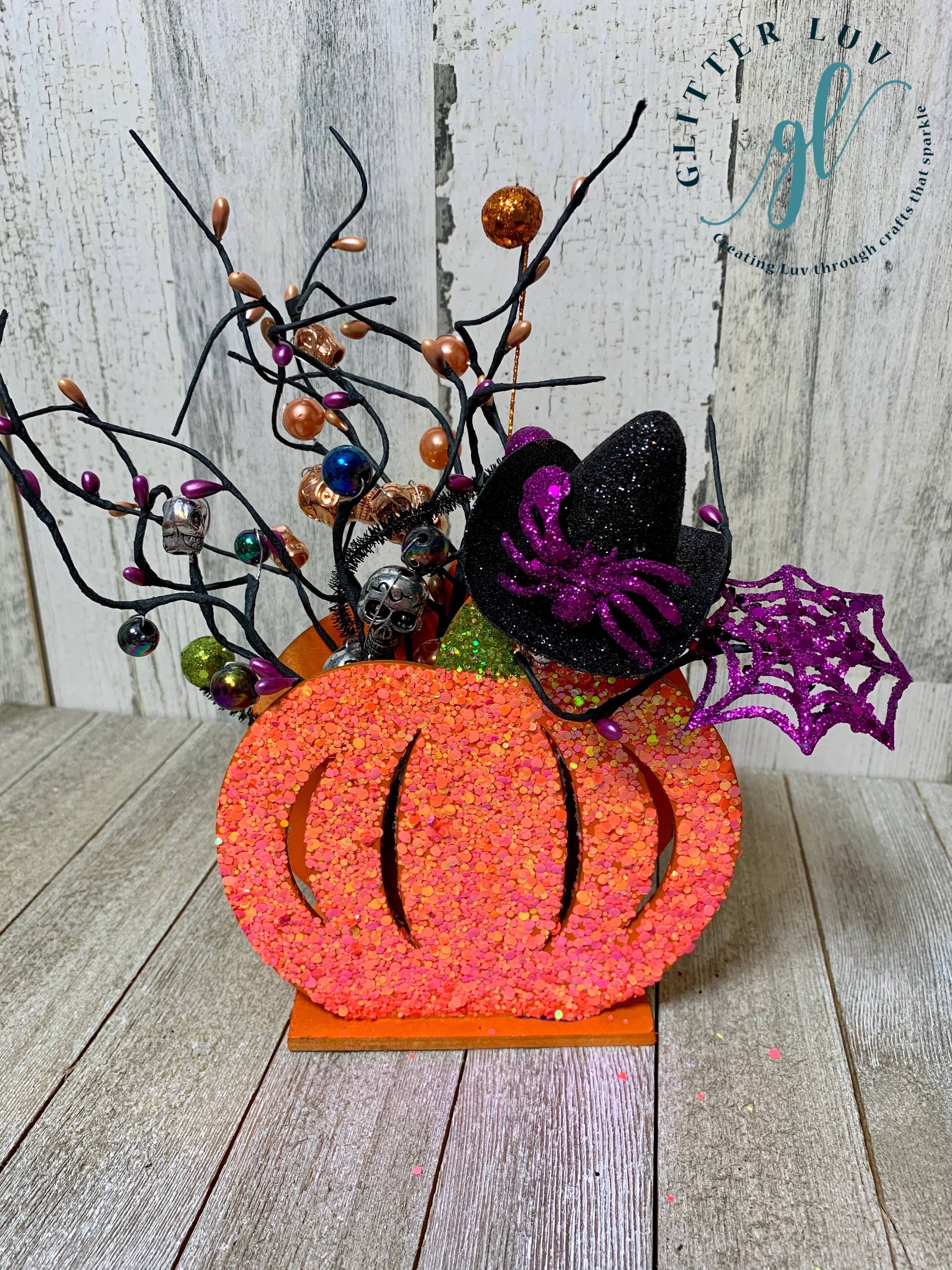 Now it's your turn! Share your creations with us in our Glitter Luv Creations Facebook group. For more great glittery ideas, follow along with us on Pinterest, where we share lots of great projects.